Homemade cold brew coffee is amazing. For the vast majority of you out there, this will not be new information. But I only recently discovered this.
I've never been a coffee drinker. Like not at all. I realize that this is pretty unusual. In the past, I've even made efforts to like it. I was obviously doing something wrong.
Enter: cold brew.
Don't get me wrong, I still love my Iced Chai Lattes. They're delicious. But they can't come close to the cracky goodness that cold brew provides.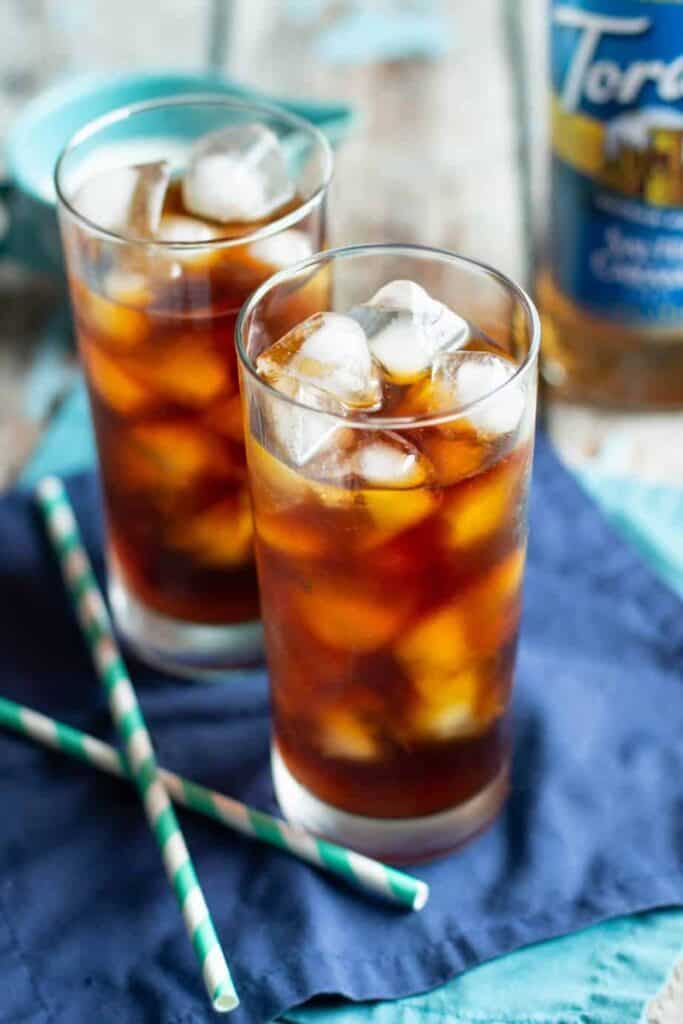 Pour some over (lots of) ice, add a splash of half and half and a bit of sugar free syrup (salted caramel, please) and I'll be in caffeinated heaven.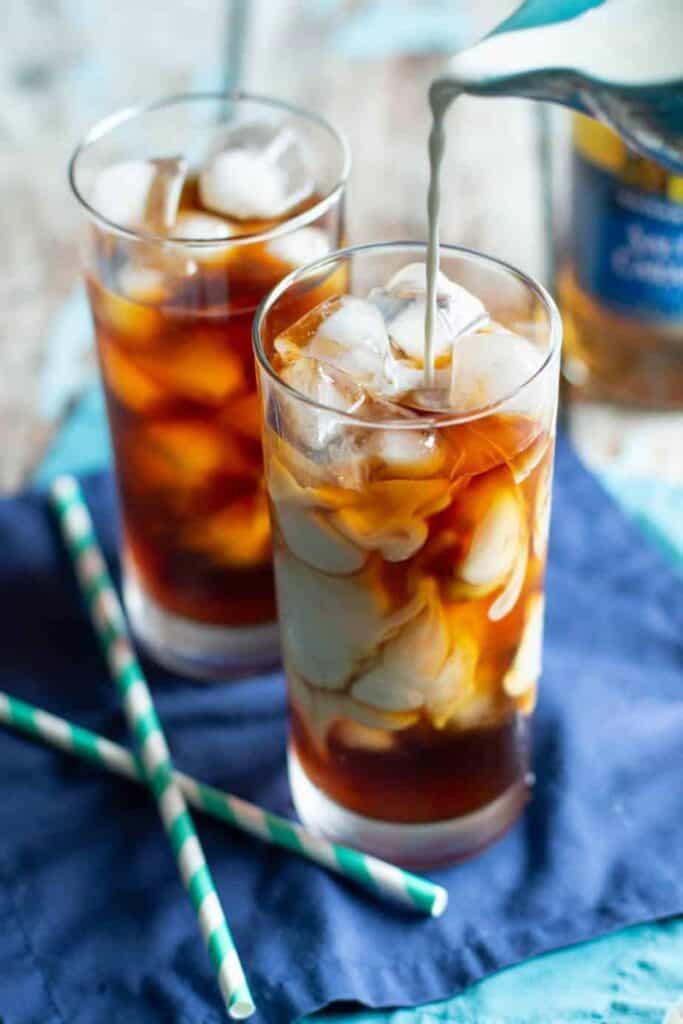 Making a batch of homemade cold brew requires you to think ahead just a little bit. You'll want to let it sit for 12 hours at room temperature before straining and drinking. Let it sit even longer if you'd like a stronger brew.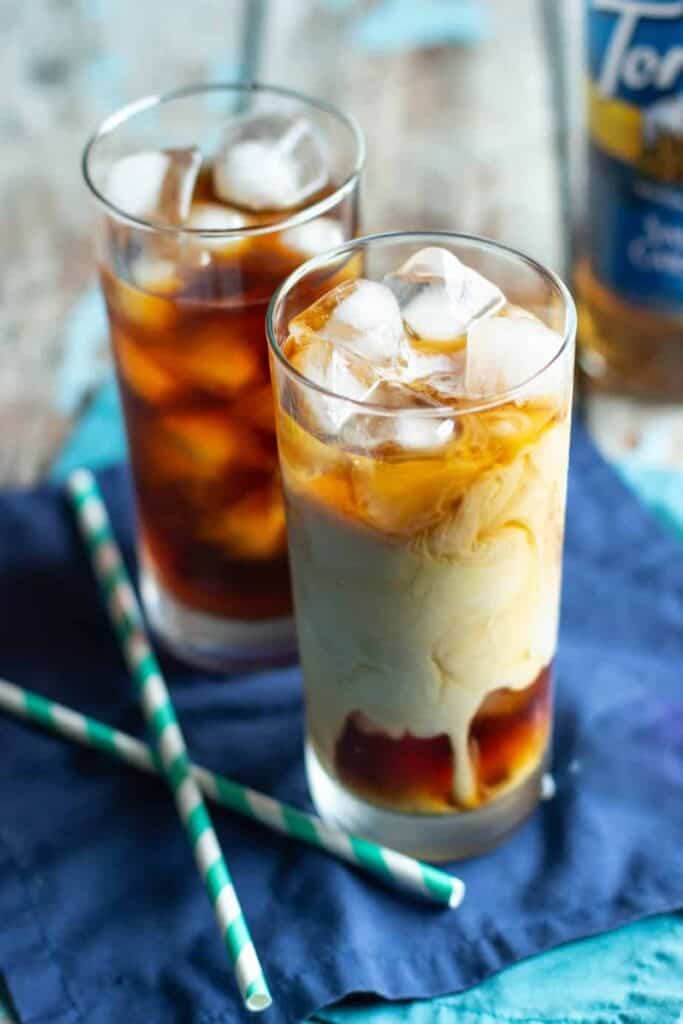 This cold brew will keep in the fridge for about 2 weeks. But let's be honest, you'll be making a new batch sooner than that.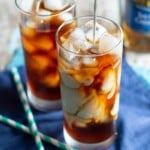 Homemade Cold Brew Coffee
Ingredients
1

cup

coffee,

coarsey gorund

8

cups

filtered water
Instructions
To make the cold brew
Combine the ground coffee and filtered water in a large container with a lid. I use a plastic pitcher.

Let the coffee sit for 12 hours (or longer, if you'd like stronger cold brew) at room temperature.

Strain the cold brew (see notes) into whatever container you plan to store it in. Refrigerate it until you're ready to use it.
When you're ready to drink your cold brew
Pour the desired amount of cold brew over ice.

Add your desired amount of milk/creamer/half and half/etc. and/or sweetener.
Recipe Notes
Notes:
I like to strain the cold brew through a fine mesh sieve lined with a coffee filter.
My current favorite way to drink my cold brew is with a splash of half and half and little bit of sugar free salted caramel syrup.