Homemade Sour Mix is so easy to make, and is so much better than the neon green store bought stuff.
I'm telling you, sour mix is so easy to make at home. It's totally worth the little bit of effort that it takes to whip this up.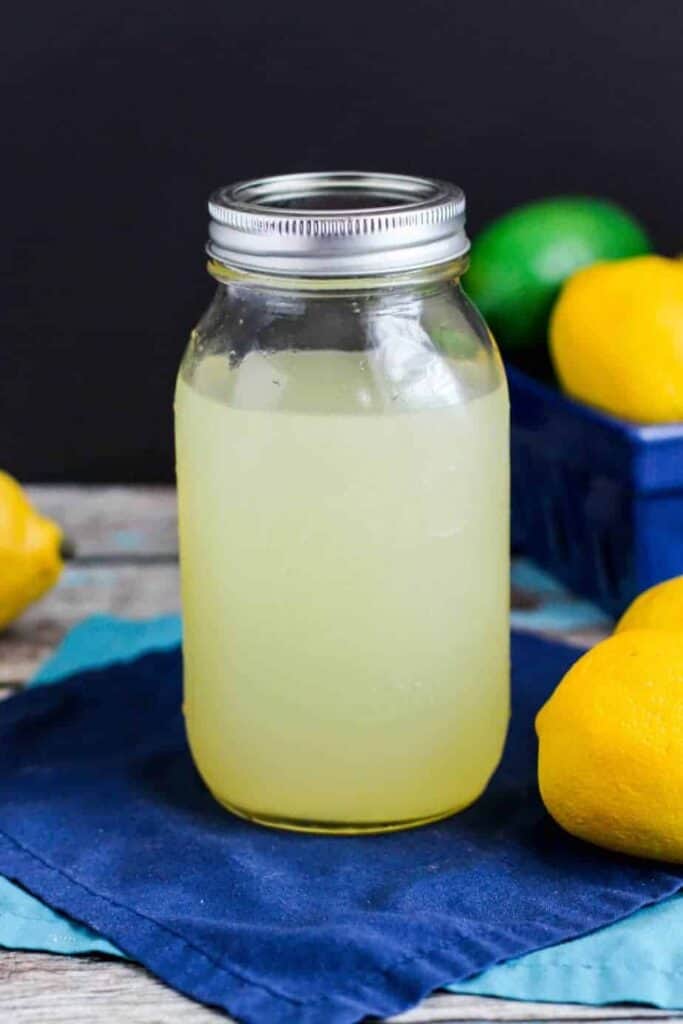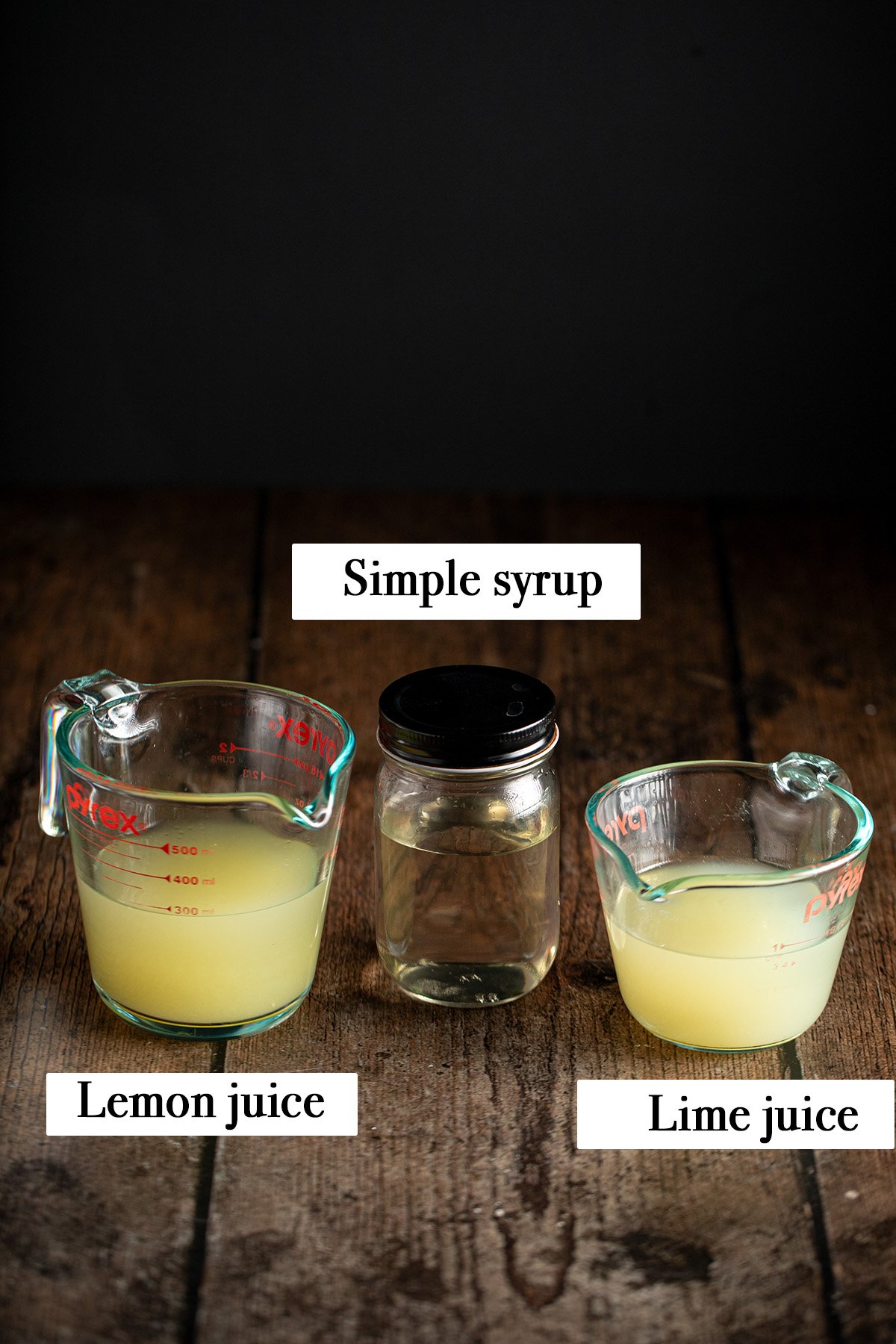 Please don't give in to temptation and buy a bottle of pre-made sour mix.
I know that it might be tempting to just buy a bottle of pre-made mix from the store. I get it. It's right there, and it's ready to go. But trust me. With how easy AND how much more delicious this is, you'd be a fool to buy some.
There are no weird preservatives and no overabundance of food coloring. Just 4 simple ingredients (one of them is water!). You really can't beat it.
Making your own sour mix requires only a few ingredients and steps!
Just like it says above: this mix is super easy to make. This recipe involves very few, very easy steps. You'll start out by making a simple syrup. We've done this before. It's, well, simple.
Next, you'll squeeze some (okay, a lot of) fresh citrus. Lemons and limes, to be exact. Stir the fresh squeezed juice into the cooled simple syrup and boom. You're done. Stash it in the fridge and break it out whenever you feel like whipping up a cocktail.
I've found that the quantity of sour mix made with this recipe fits perfectly in a quart mason jar.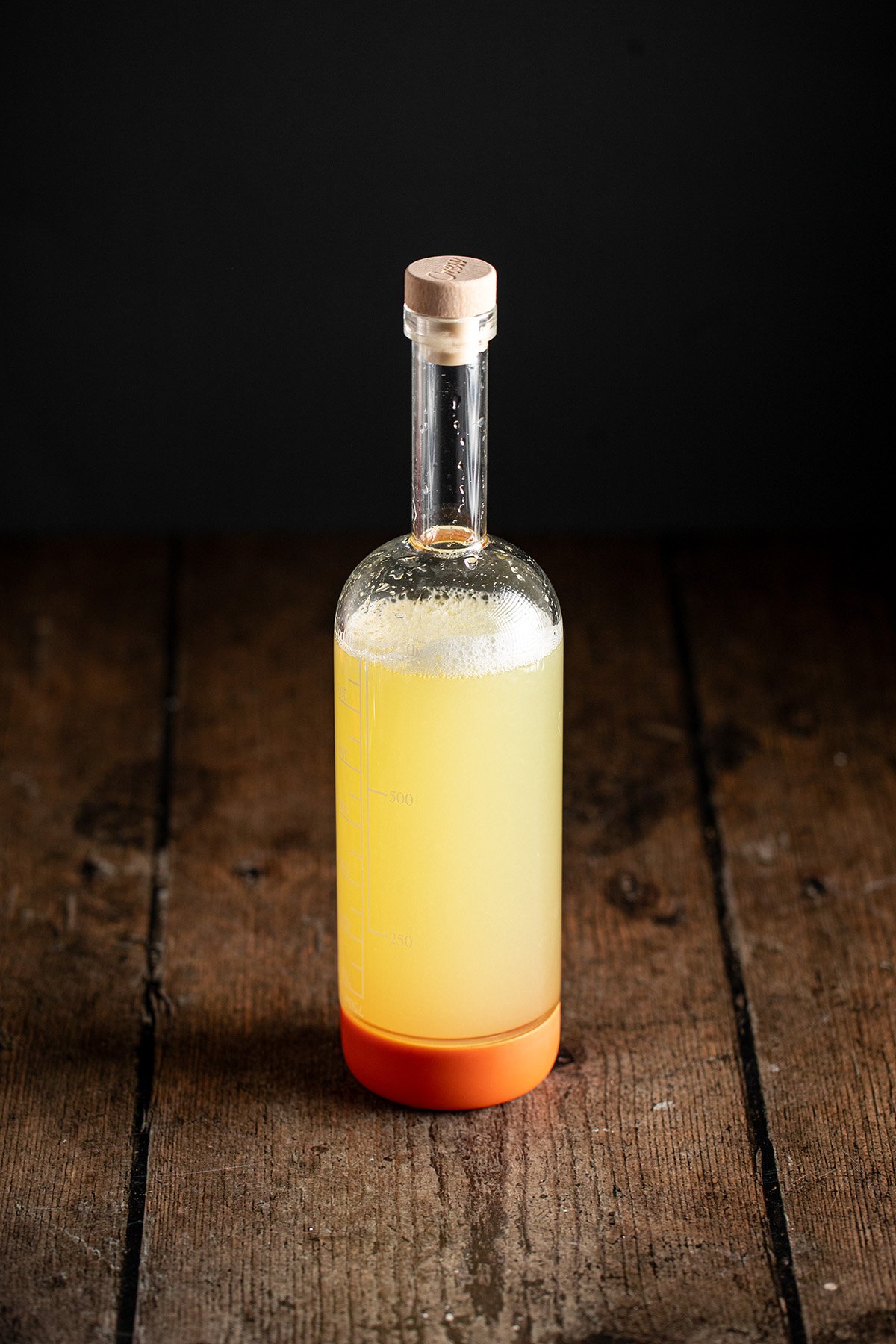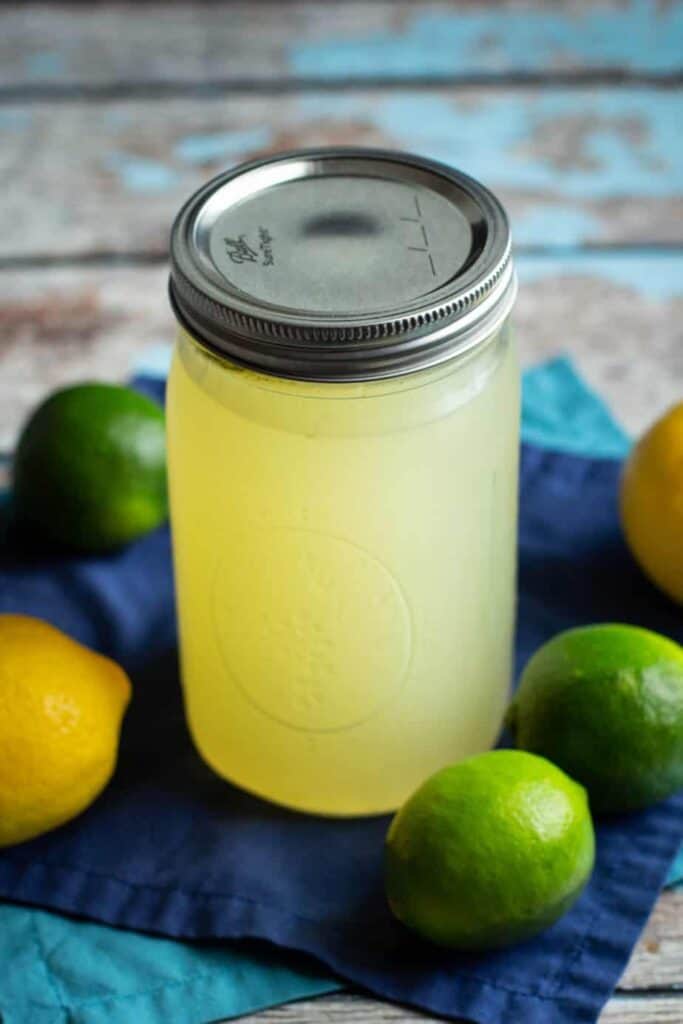 Want to know how to put this sour mix to good use?
Check out my recipe for The Palace Cafe Cocktail! It uses this mix AND the Rosemary Infused Vodka that I shared recently. It's perfect for warm weather sipping!
The Black Eyed Susan (official drink of The Preakness Stakes!) is pretty fantastic, too.
You could also make a classic whiskey or amaretto sour!
Looking to up your home bar cred even further?
Impress the heck out of your guests with Homemade Luxardo Cherries! You know, the fancy ass cherries used as garnishes in Old Fashioneds? These are the ones.
Your friends will also be very pleased to imbibe some of this Rosemary Infused Vodka and/or Basil Infused Vodka, especially when mixed up into tasty cocktails!
✨ Recipe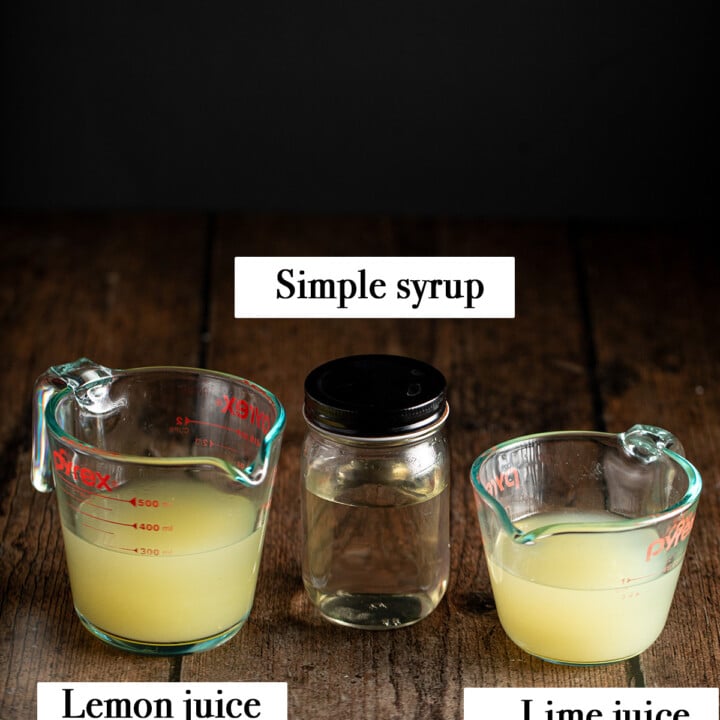 Homemade Sour Mix
I'm telling you, sour mix is so easy to make at home. It's totally worth the little bit of effort that it takes to whip this up.
Ingredients
1

cup

water

1

cup

granulated sugar

1

cup

lemon juice

, freshly squeezed

¾

cups

lime juice

, freshly squeezed
Instructions
The first thing you're going to do is make a simple syrup. In a small saucepan over medium heat, combine the sugar and water.  Stirring occasionally, heat the mixture until the sugar is completely dissolved.  

Remove from the heat and allow it to cool completely. Once cooled, pour the simple syrup into the container in which you'll be storing the sour mix.

Add the lemon and lime juices to the simple syrup. Give everything a shake until well combined. Seal the container and store the sour mix in the fridge.
Nutrition
Serving:
12
Calories:
36
kcal
Carbohydrates:
10
g
Sodium:
3
mg
Sugar:
9
g
Disclaimer: Nutritional information is a generated estimate and is not guaranteed to be accurate.
What gear will I need to make this sour mix?
What's your favorite cocktail?
Tell me in the comments! Bonus points if it uses this mix 😉
Pin it for later!