Last Updated on May 11, 2021 by laurenpacek
The Black Eyed Susan Cocktail: The official drink of the Preakness Stakes
The Black Eyed Susan Cocktail combines fresh fruit juices and two kinds of booze to make one dangerously drinkable cocktail.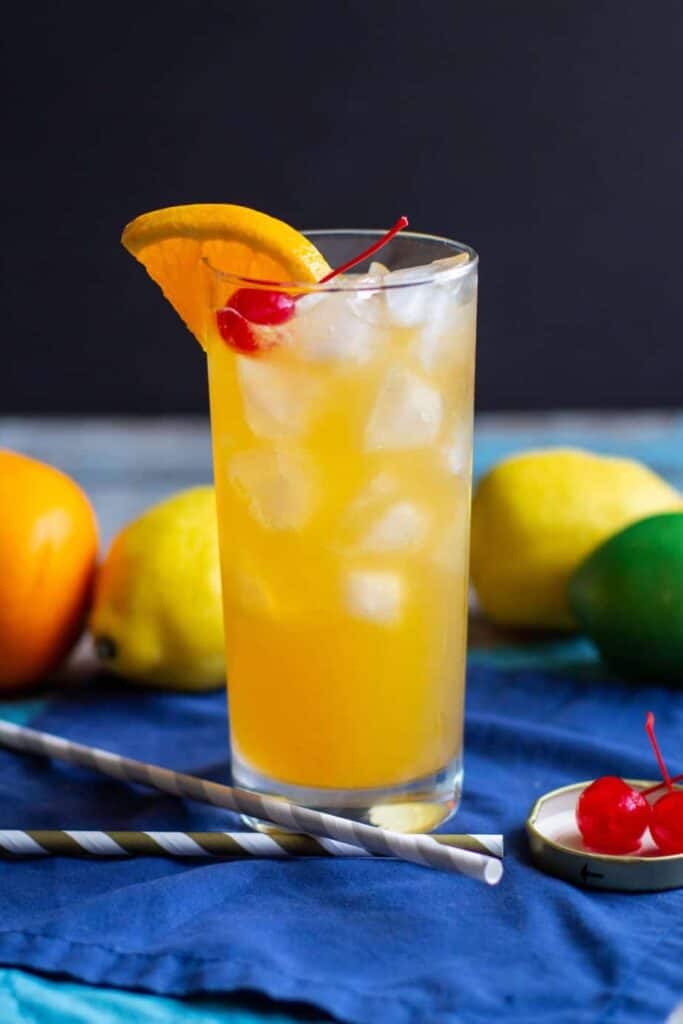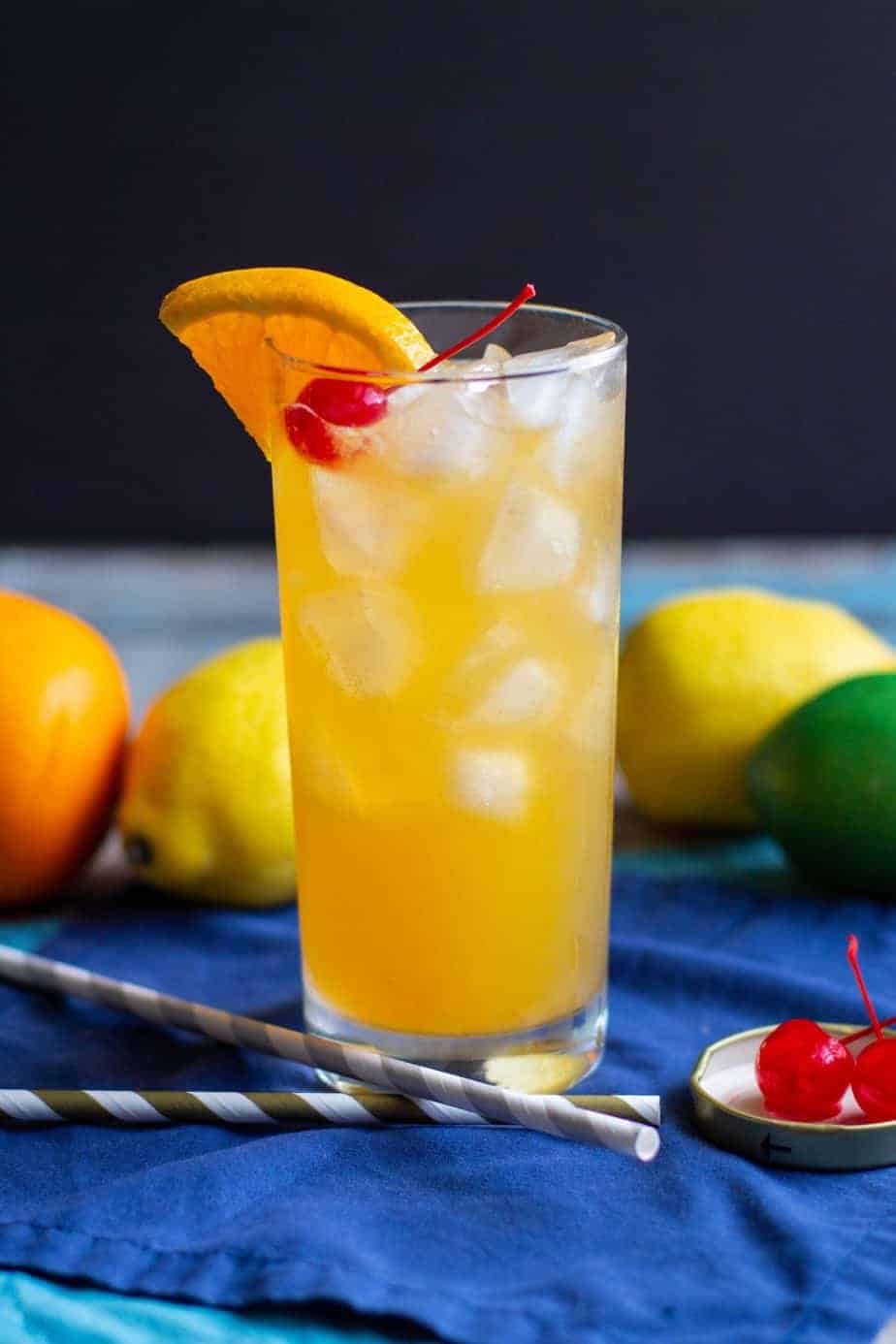 All three races in the Triple Crown have their own signature cocktail.
Did you know that every race in the famed Triple Crown has its own cocktail? The Kentucky Derby (race#1) has the Mint Julep, of course (see this Derby Cup Cocktail for a fun variation, too). The Belmont Stakes (race #3) has the Belmont Jewel--which to be honest, I didn't know was a thing until like, last week. The drink, that is. Not the race.
And then there's the Preakness Stakes (race #2). The Preakness has the Black Eyed Susan.
Black Eyed Susans are deceptively intoxicating!
So what's all in a Black Eyed Susan? Well, there's pineapple and orange juices, sour mix (homemade, please!), and orange slices and cherries for garnish. And then there's the booze: bourbon and vodka. You can also use rum in place of the bourbon.
Once it's all shaken up and poured over ice, all you can really taste is the fruit juice. Which, I mean, is delicious. But I can totally see how folks could inadvertently get hammered on these things.
We never made it to the Preakness while we lived in Baltimore, but some friends have gone. From the sounds of it, the Preakness Infield was a hot mess (...sorry Preakness folks). And honestly, I can see how it would get that way if you've been out in the sun all day, pounding Black Eyed Susans.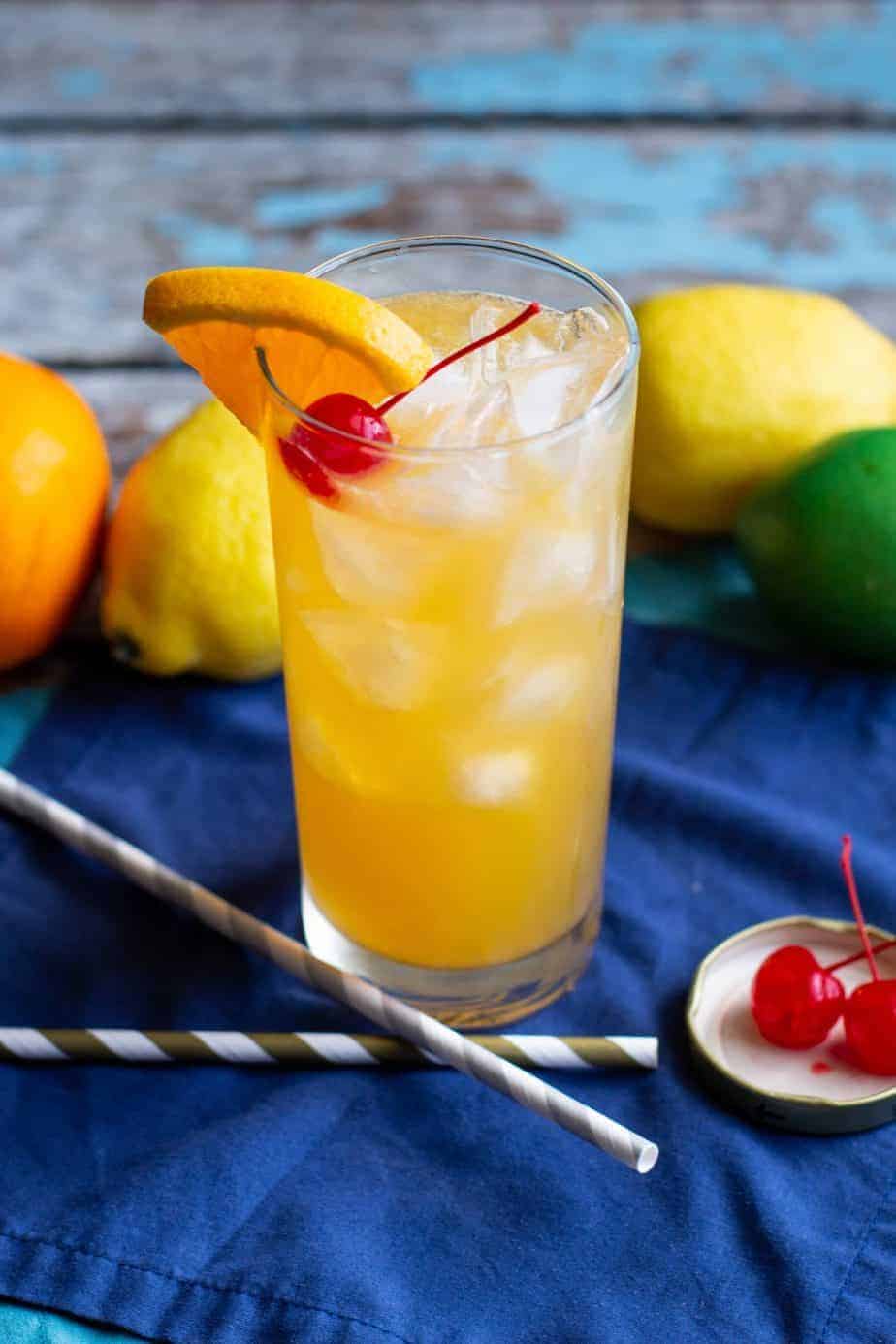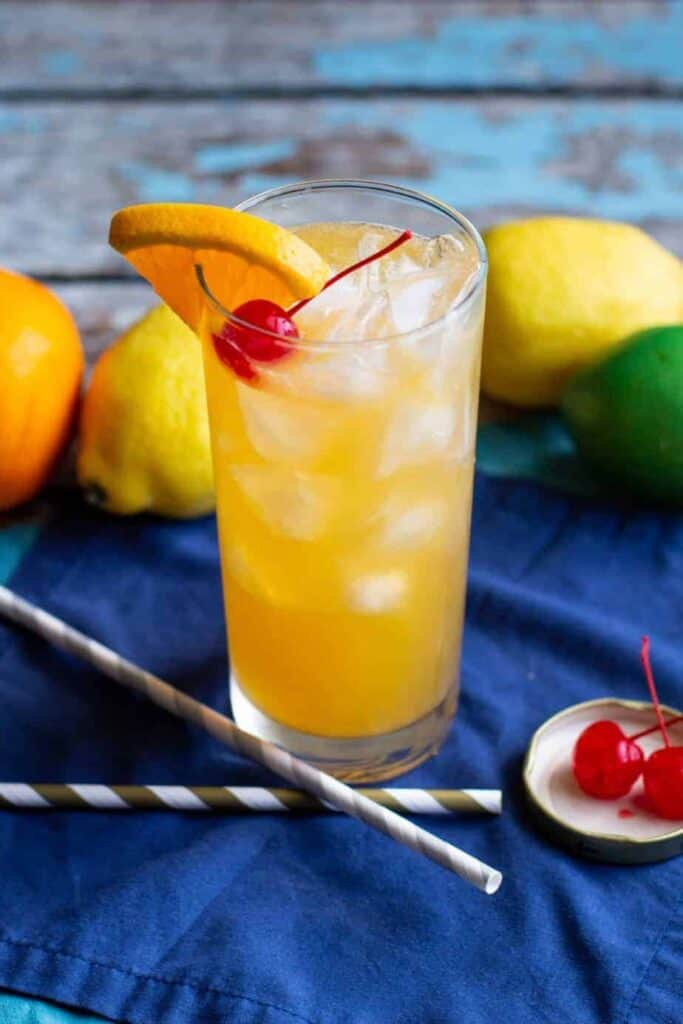 There is no single officially accepted recipe for this drink
Above, I mentioned that you can use either bourbon or rum in this drink, in addition to vodka. I, of course, went with bourbon. And it was delicious. I have made it with a vodka/rum combo, and it is also great. Follow your heart! Or let the contents of your pantry dictate the ingredients.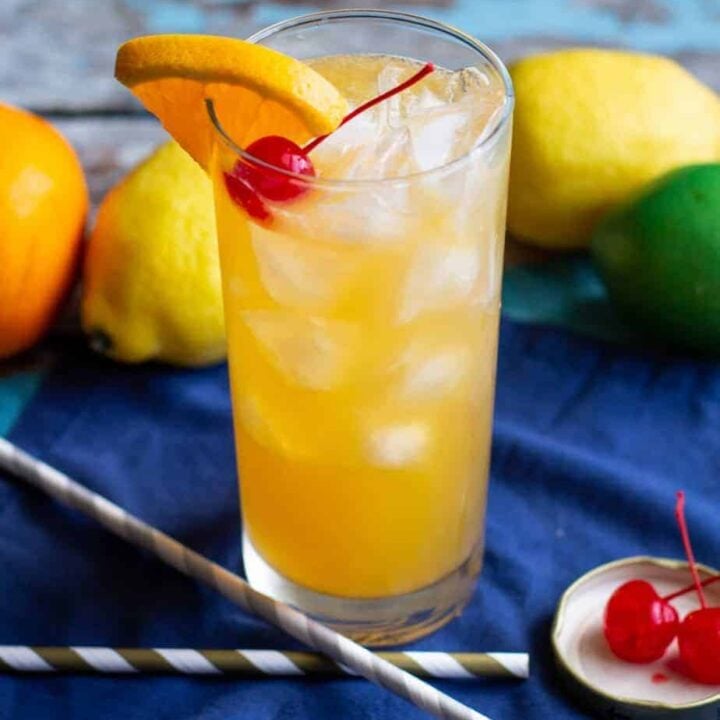 The Black Eyed Susan
The Black Eyed Susan (the official drink of the Preakness Stakes!) combines fresh fruit juices and two kinds of booze to make one dangerously drinkable cocktail.
Ingredients
1 oz vodka
1 oz bourbon (or rum)
1 oz pineapple juice, bottled or freshly juiced
2 oz orange juice, freshly squeezed
orange slice and maraschino cherry, for garnish
Instructions
Combine vodka, bourbon/rum, pineapple juice, orange juice, and sour mix in a cocktail shaker with ice.
Shake until very cold, and strain into a tall glass with ice.
Garnish with an orange slice and maraschino cherry.
Nutrition Information:
Yield:

1
Serving Size:

1
Amount Per Serving:
Calories:

320
Total Fat:

0g
Saturated Fat:

0g
Trans Fat:

0g
Unsaturated Fat:

0g
Cholesterol:

0mg
Sodium:

7mg
Carbohydrates:

49g
Fiber:

4g
Sugar:

39g
Protein:

2g
Looking for other super refreshing cocktails?