Last Updated on December 13, 2021 by laurenpacek
This cocktail is a fun variation on the traditional Moscow Mule.
In order to make a Mexican Moscow Mule (also called a Tequila Mule), all you have to do is swap in tequila for the usual vodka and you're in business!
Sounds easy, right? It is!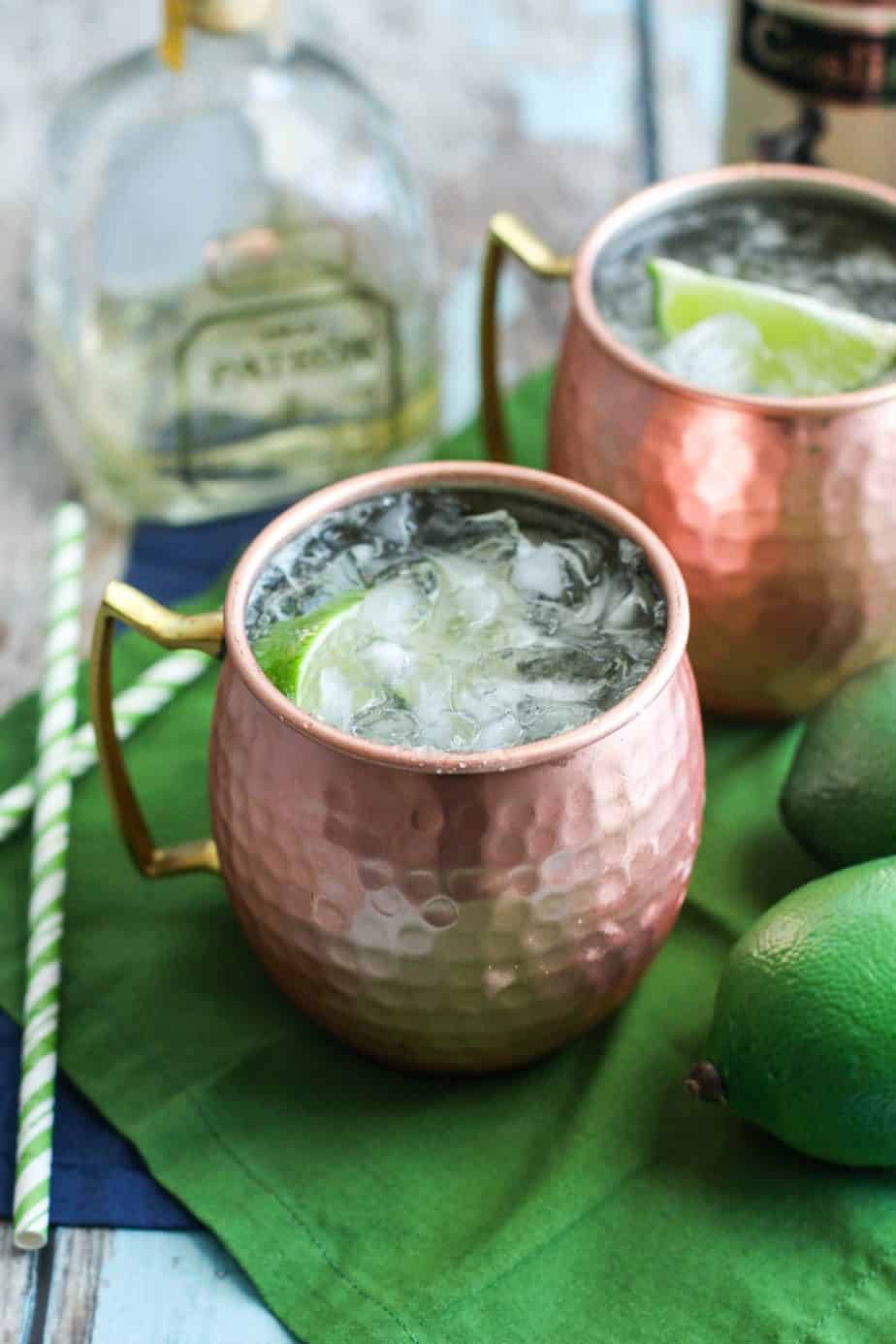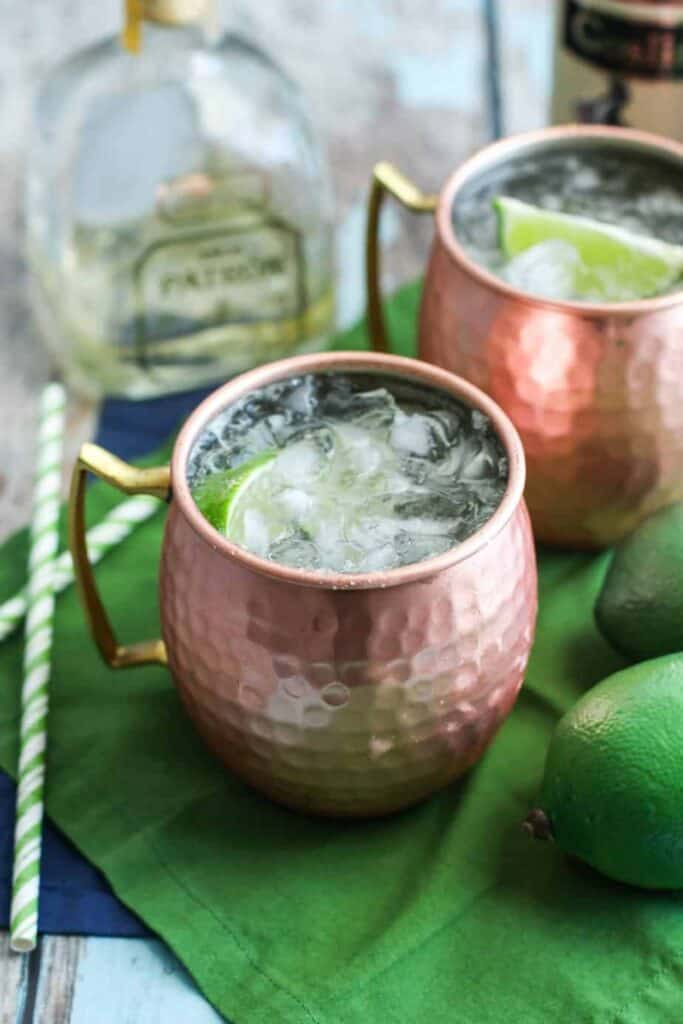 It's pretty obvious that I <3 Moscow Mules, right?
It's not really a secret at this point that I'm pretty enamored with Moscow Mule cocktails. Seriously, just search this blog.
You'll find more than a handful of really delicious variations on the classic vodka + lime juice + ginger beer cocktail.
Don't believe me? Ahem...
We've got...
PHEW!
It's so hard to pick a favorite, too. They're all refreshing, and they are each delicious in their own ways. This is a serious contender, to be sure.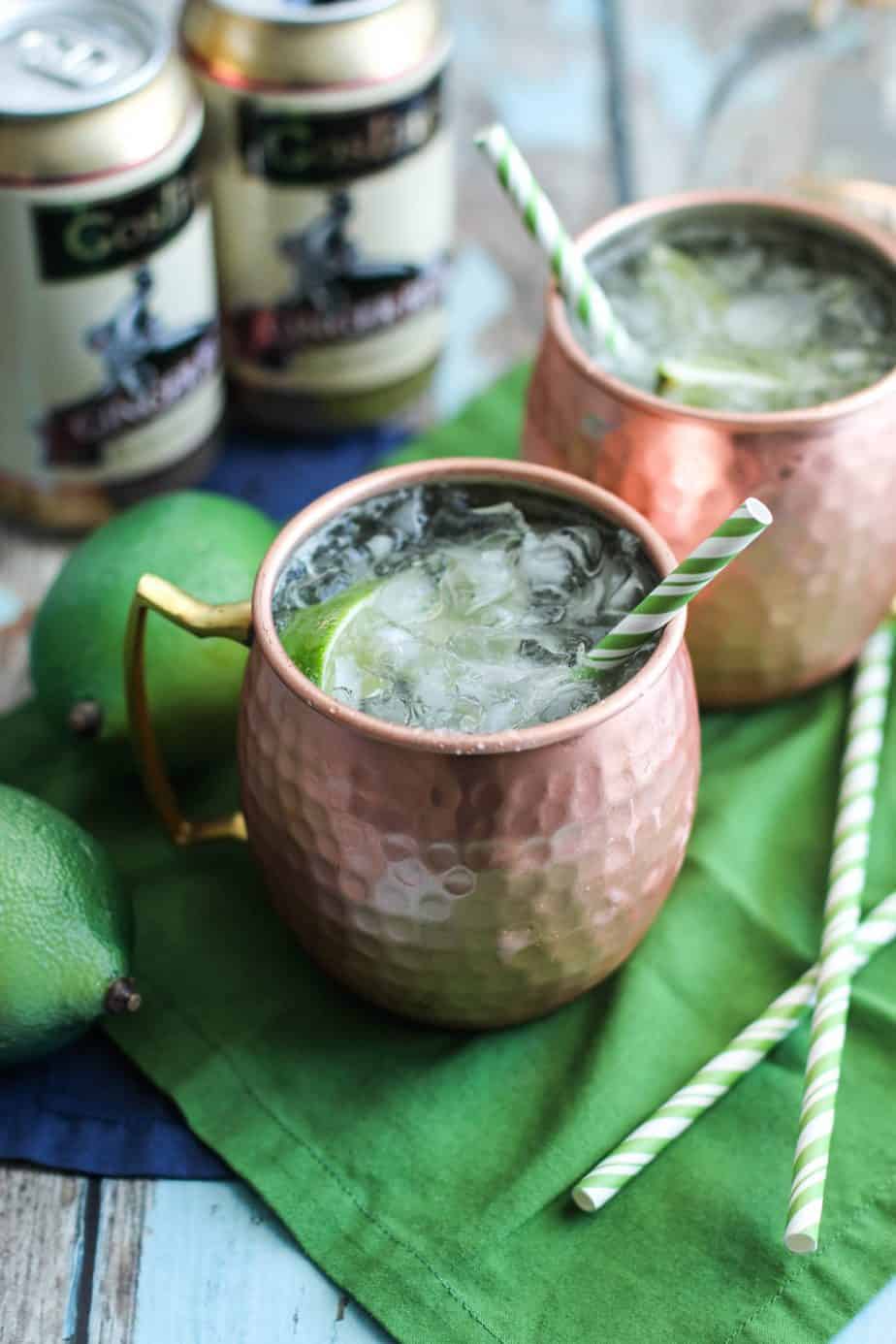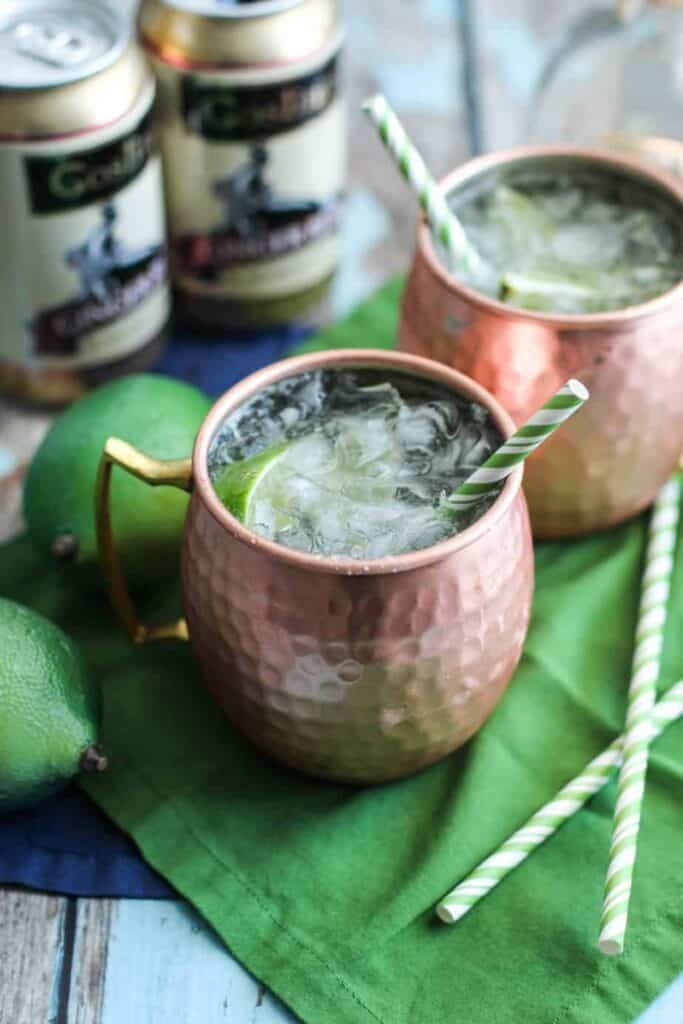 What to make, what to make...
Last weekend, when in need of an adult beverage, I took stock of my pantry. Ginger beer? Check. Limes? Check.
I was well on my way to enjoying a refreshing Moscow Mule. When it came time to select the liquor for this drink, I got to thinking... why not tequila instead of vodka?
We all know that tequila and lime play very well together (hello, margaritas). But tequila and ginger beer? Only one way to find out!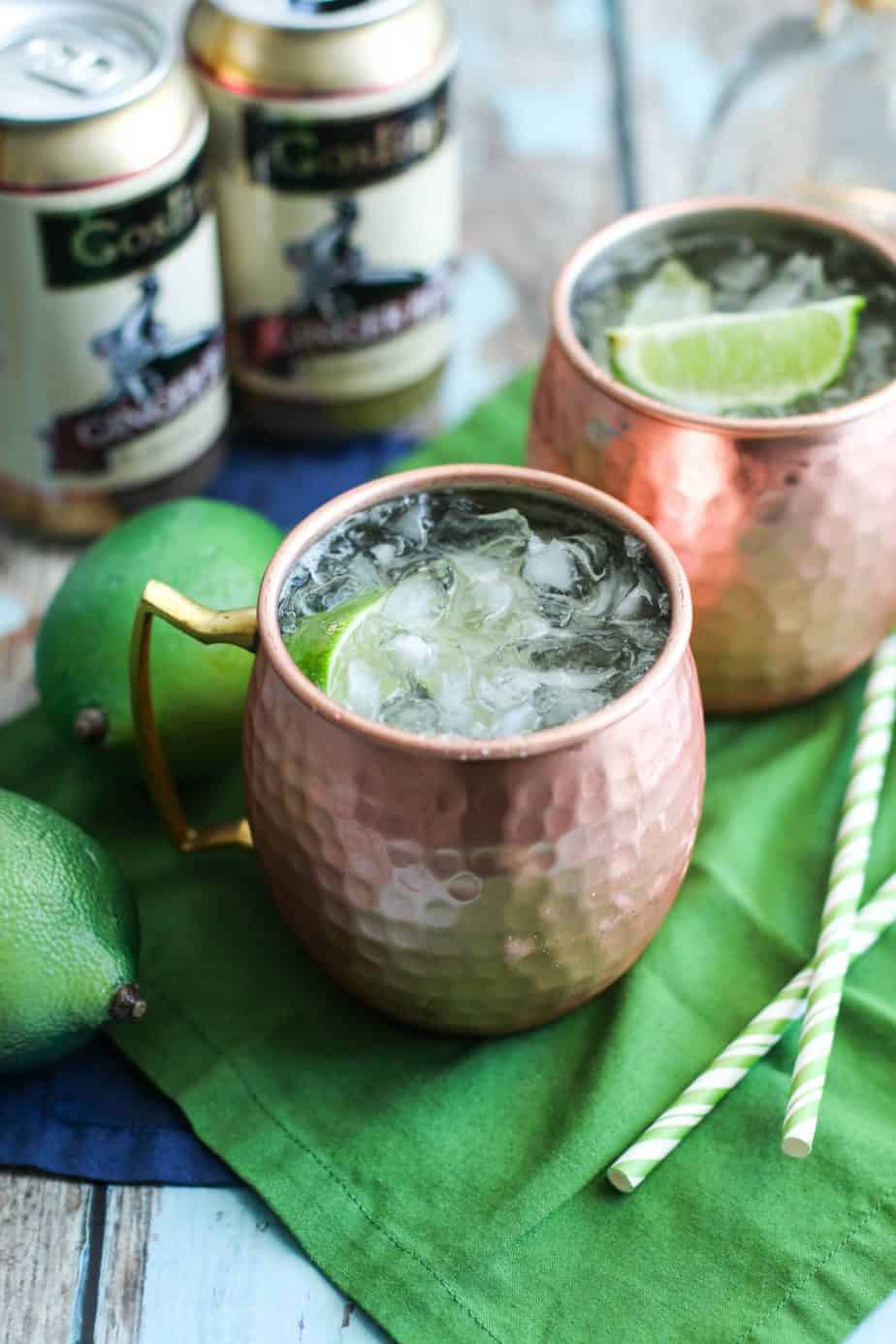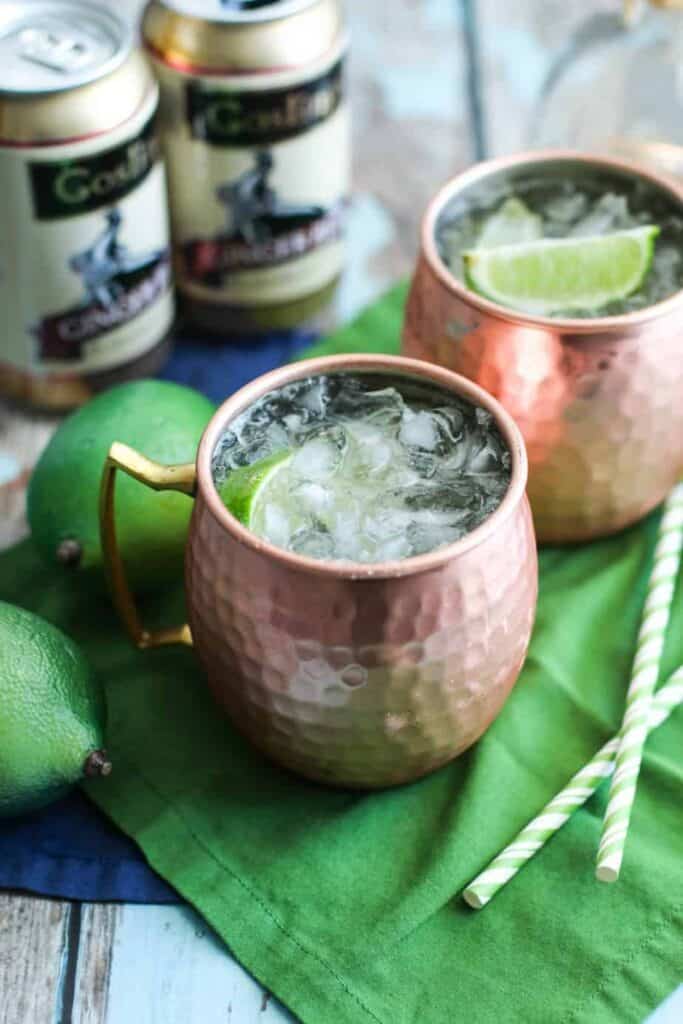 We have a winner!
And you know what? As it turns out, they're great together! And thus, the Mexican Moscow Mule was born.
These Mexican Moscow Mules are super refreshing, making them perfect for the upcoming warmer weather. If Winter ever ends, that is. They'd also be great alongside any Mexican food that you love to eat.
What ingredients go into this Mule?
Tequila: Use whatever you like, but I prefer an añejo tequila
Lime Juice: Freshly squeezed, please!
Ginger beer: The spicier the better, imho.
So, how do you make a Mexican Moscow Mule?
It's very easy. Start by filling a copper mug with crushed ice. If you don't have copper mugs, go get some. Until then, use any old glass.
Pour a shot of tequila over the ice. Squeeze that lime. Top with ginger beer and garnish with a lime wedge. Boom. There you go.
If you need suggestions for food pairings, let me recommend: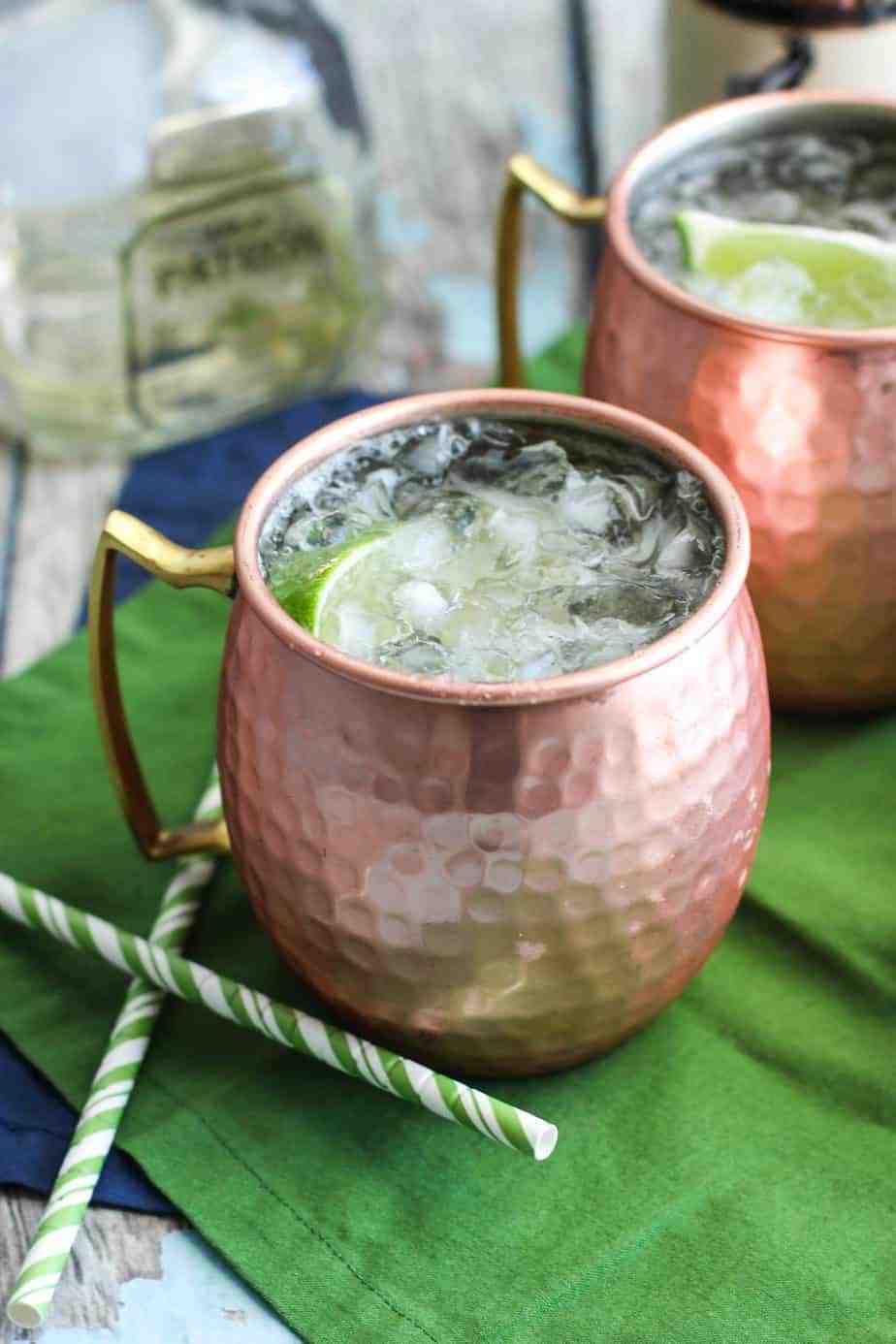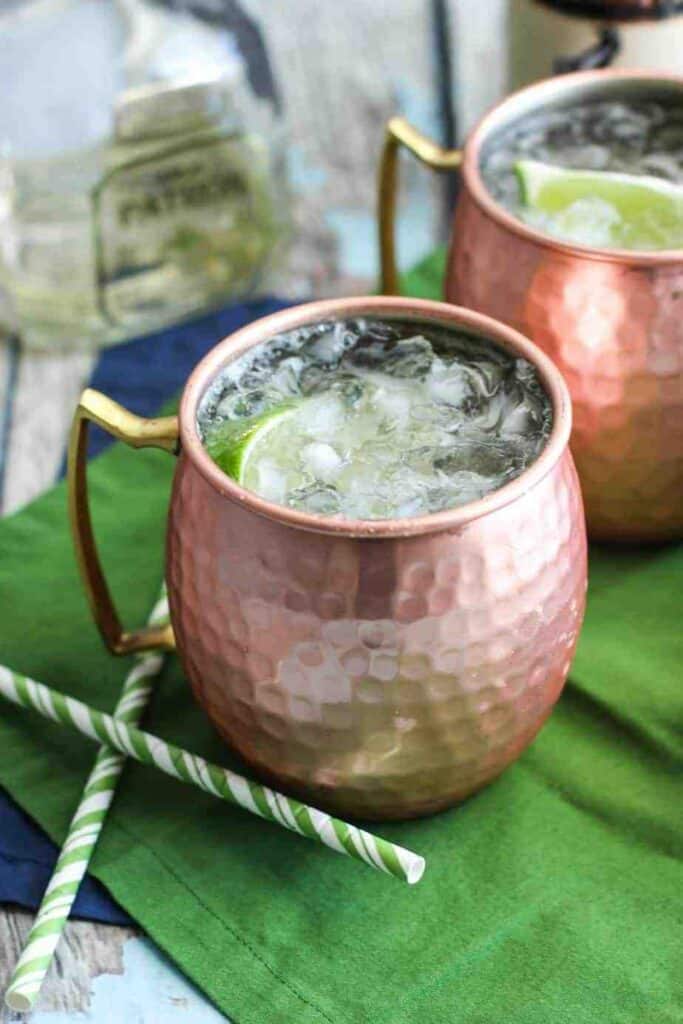 Do you ever find yourself in need of some booze, but don't want to leave the house?
Me too! Putting on pants is overrated.
But you can order alcohol (and mixers and whatnot) online through Drizly, and they'll deliver it to your door!
What equipment will I need to make this cocktail?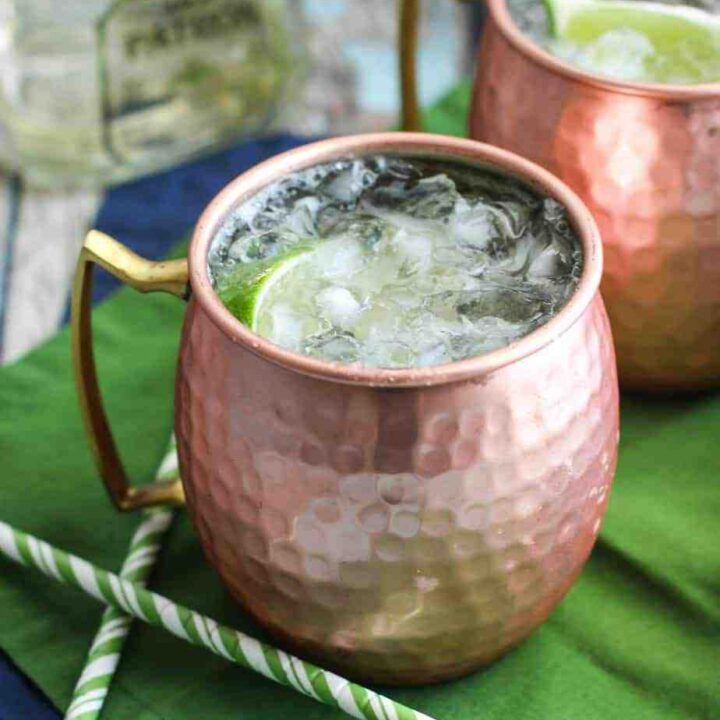 Mexican Moscow Mule
In order to make a Mexican Moscow Mule, all you have to do is swap in tequila for the usual vodka and you're in business!
Ingredients
½ lime, juiced
lime wedge, for garnish
Instructions
Pour the tequila into a copper mug filled with ice
Squeeze the half lime into the mug
Top with ginger beer
Garnish with a lime wedge
Notes
Note: I like reposado or añejo tequilas, but use whatever you like!
Nutrition Information:
Yield:

1
Serving Size:

1
Amount Per Serving:
Calories:

244
Total Fat:

0g
Saturated Fat:

0g
Trans Fat:

0g
Unsaturated Fat:

0g
Cholesterol:

0mg
Sodium:

19mg
Carbohydrates:

40g
Fiber:

2g
Sugar:

33g
Protein:

1g
Interested in more Moscow Mule recipes?
Yes. Yes you are. In case you missed it above, do yourself a favor and check these varieties out:
What about more tequila drinks?
I got you there, too.
And if you're interested in eating your tequila, try this Strawberry Margarita Pie!
Pin this recipe for later!