Last Updated on February 21, 2021 by laurenpacek
Broiled grapefruit is a tasty, healthy way to spice up your brunch or breakfast routine.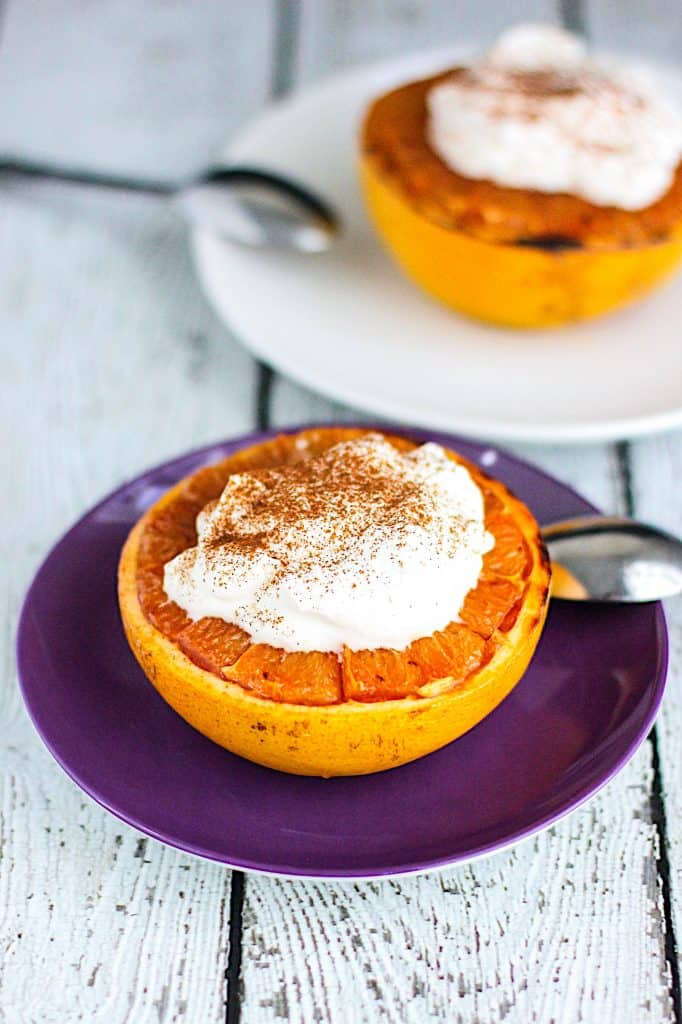 I don't know about you, but when I hear "grapefruit" the only thing I can think of is Aziz Ansari's bit about how 50 Cent doesn't know what a grapefruit is. Haven't seen it? Here it is. Even better: 50 Cent insists that he knows what a grapefruit is, despite Ansari's claims.
Ridicule of 50 Cent aside, these broiled grapefruits are an easy, healthy way to dress up a breakfast/brunch staple. The brown sugar and whipped cream offset the natural tartness of the grapefruit, and the cinnamon really works with and complements the citrus flavor.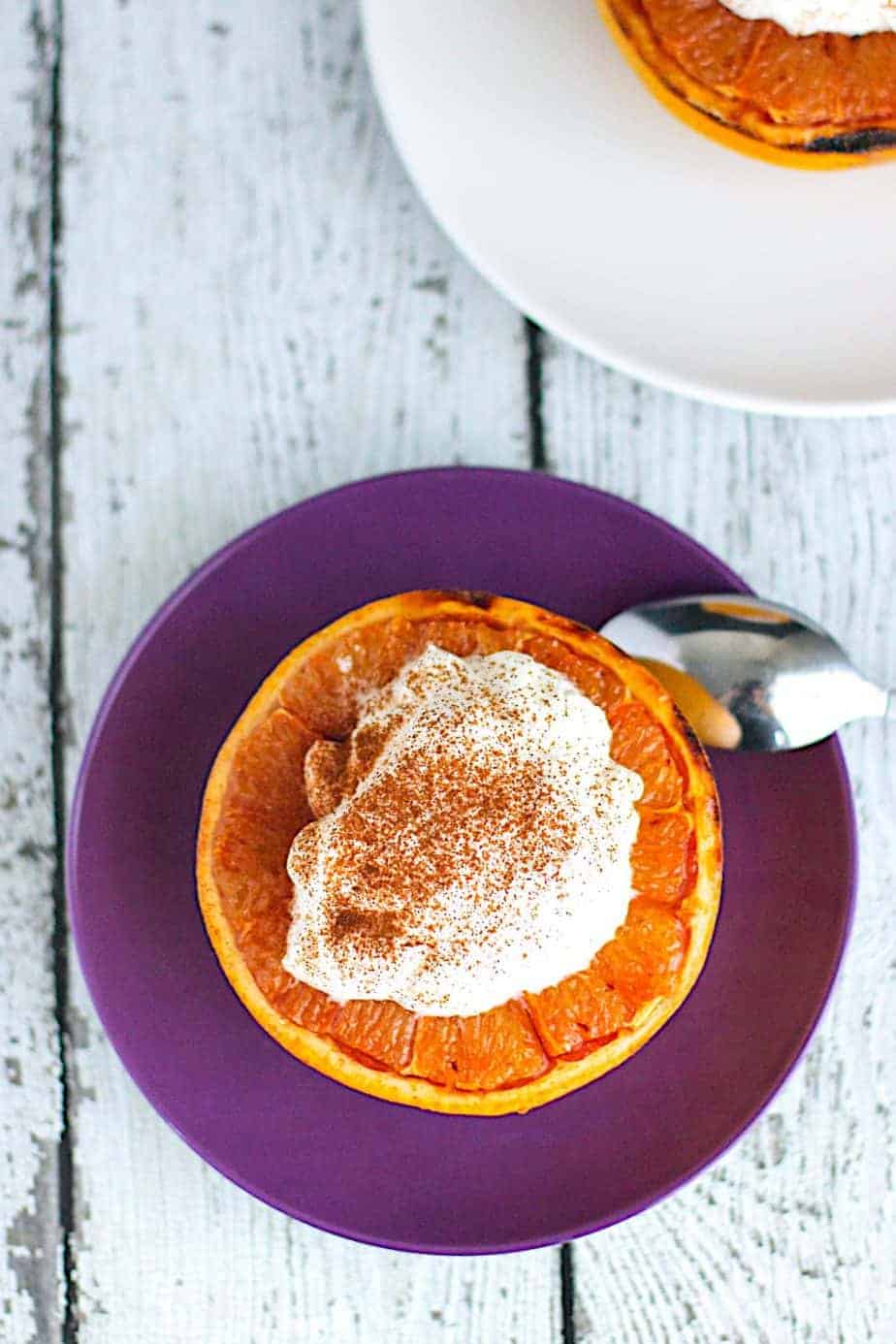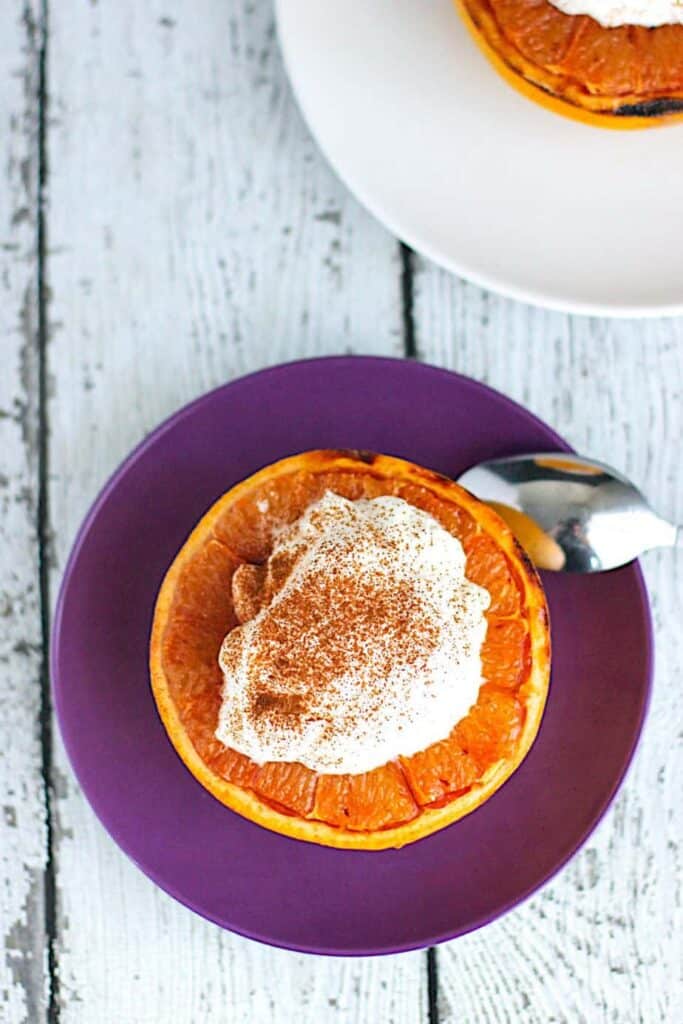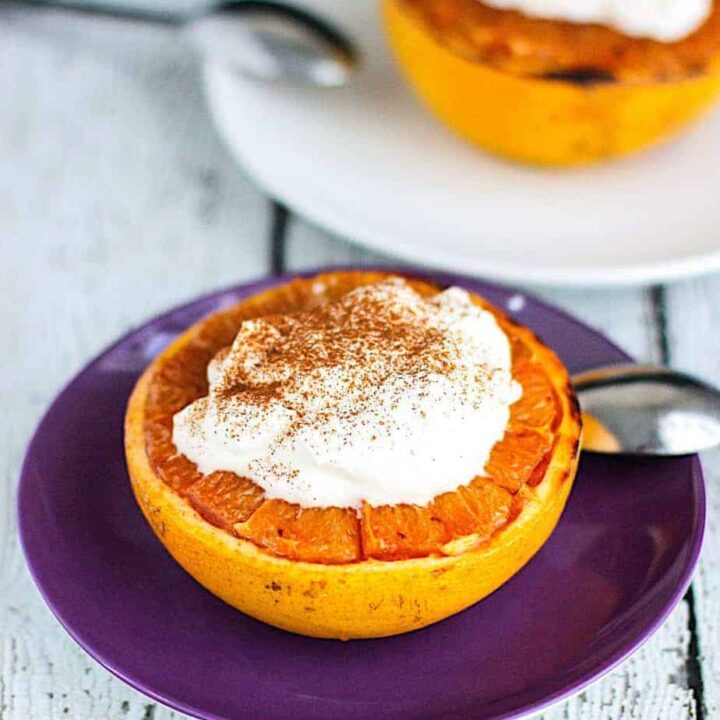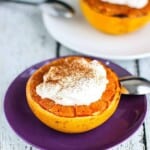 Broiled Grapefruit
Course:
Breakfast, Brunch
Ingredients
1

grapefruit,

halved

4

tsp

brown sugar,

divided

cinnamon,

for dusting

whipped cream,

optional
Instructions
Preheat the broiler to high. Line a baking sheet with foil and set aside.

Use a paring knife to cut around the outside of the grapefruit and to separate the segments. Sprinkle each half of the grapefruit with 2 tsp of brown sugar. Dust each half with a bit of cinnamon.

Broil for 3-5 minutes, or until the brown sugar is bubbly and is beginning to caramelize. Keep an eye on it so that it doesn't burn.

Let it cool for a minute or two before topping with whipped cream and a little more cinnamon.
Need more grapefruit-heavy recipes? How about The Grapefruit Crush or Salty Dog Cocktail? Consider having one of these cocktails for a boozy brunch while you're at it!