Last Updated on May 16, 2021 by laurenpacek
Warmer weather + nostalgia for Baltimore = the perfect conditions for enjoying a Grapefruit Crush.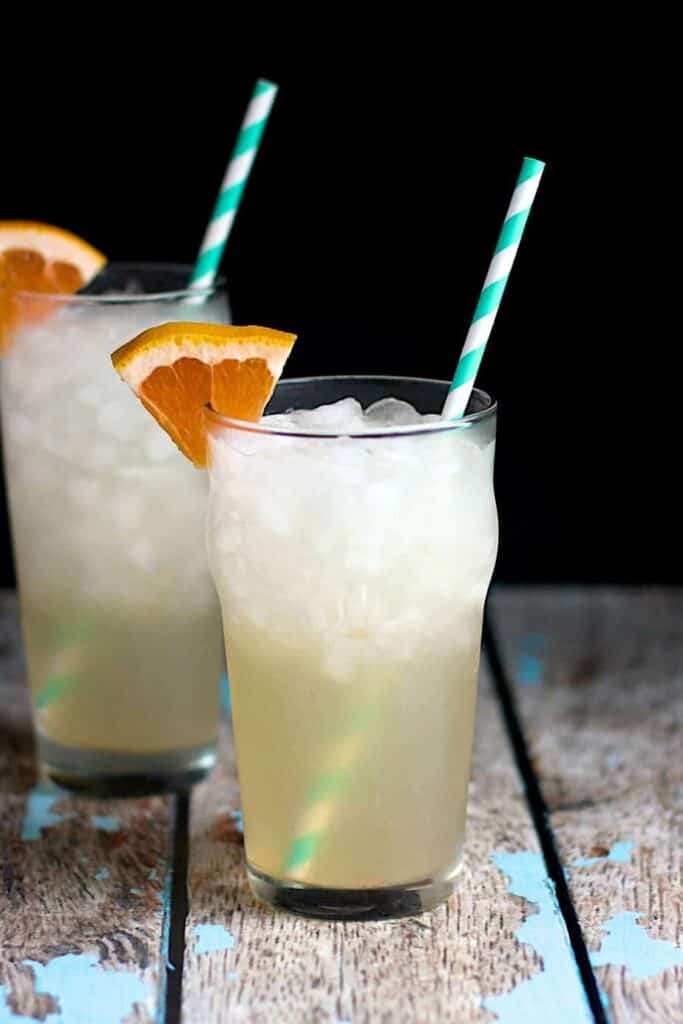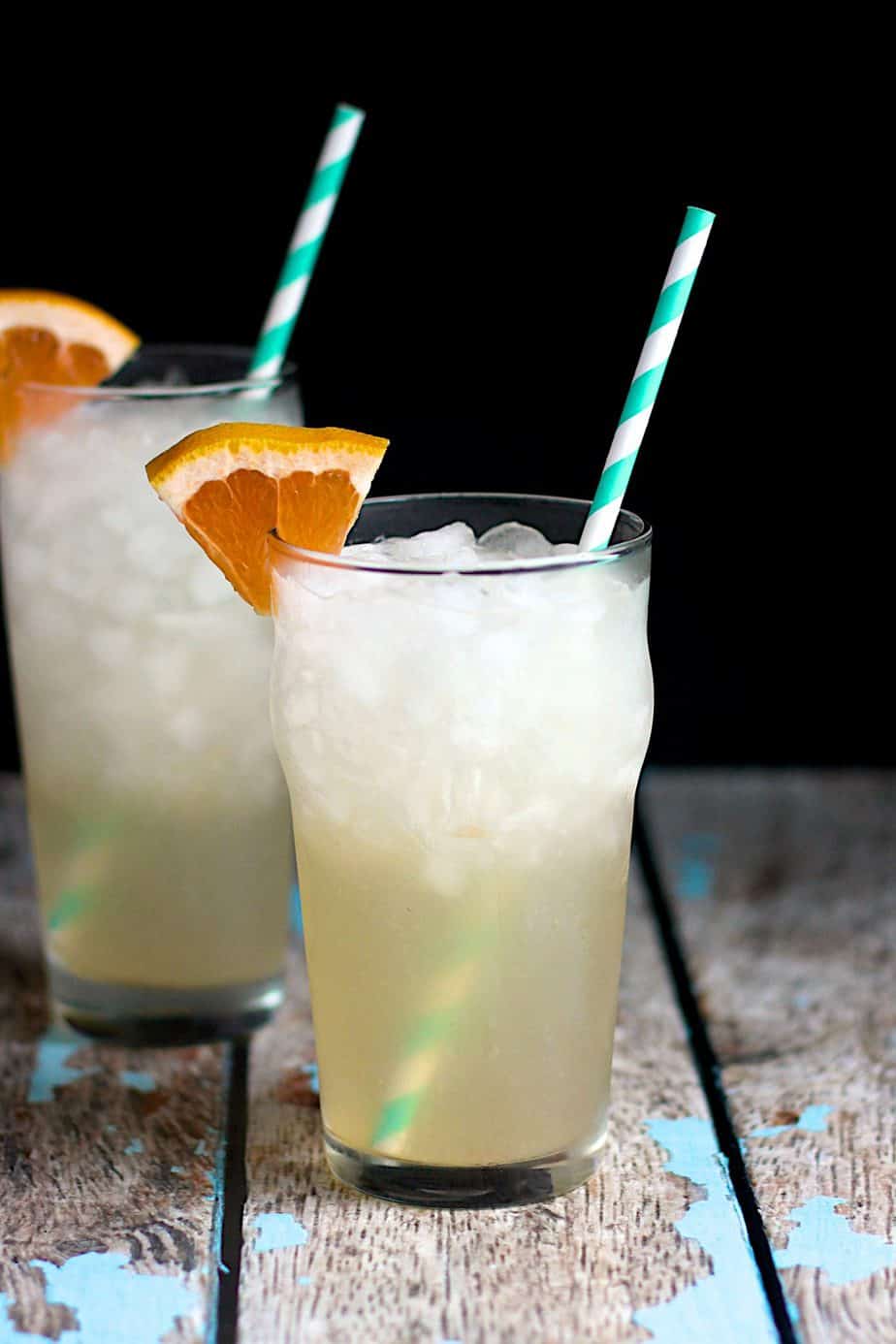 Though I'm told that this is nothing compared to how things will be later this summer, the weather in Durham is starting to heat up. That, combined with some serious nostalgia for Baltimore had me craving a crush. Sean and I are re-watching The Wire now, which is only making me miss Baltimore more.
Also, yes. I do realize how potentially strange that sounds. A show that (very accurately) depicts the drug trade in Baltimore makes you miss that city? It's hard to explain, but yes.
You will find Crushes on the menus of bars and restaurants all over the city of Baltimore. And for good reason, too. They're super refreshing, and perfect for helping to deal with the hot, humid Baltimorean summers. The traditional flavor is orange, but grapefruit is also popular, and you'll see a myriad of other variations (key lime or creamsicle, anyone?).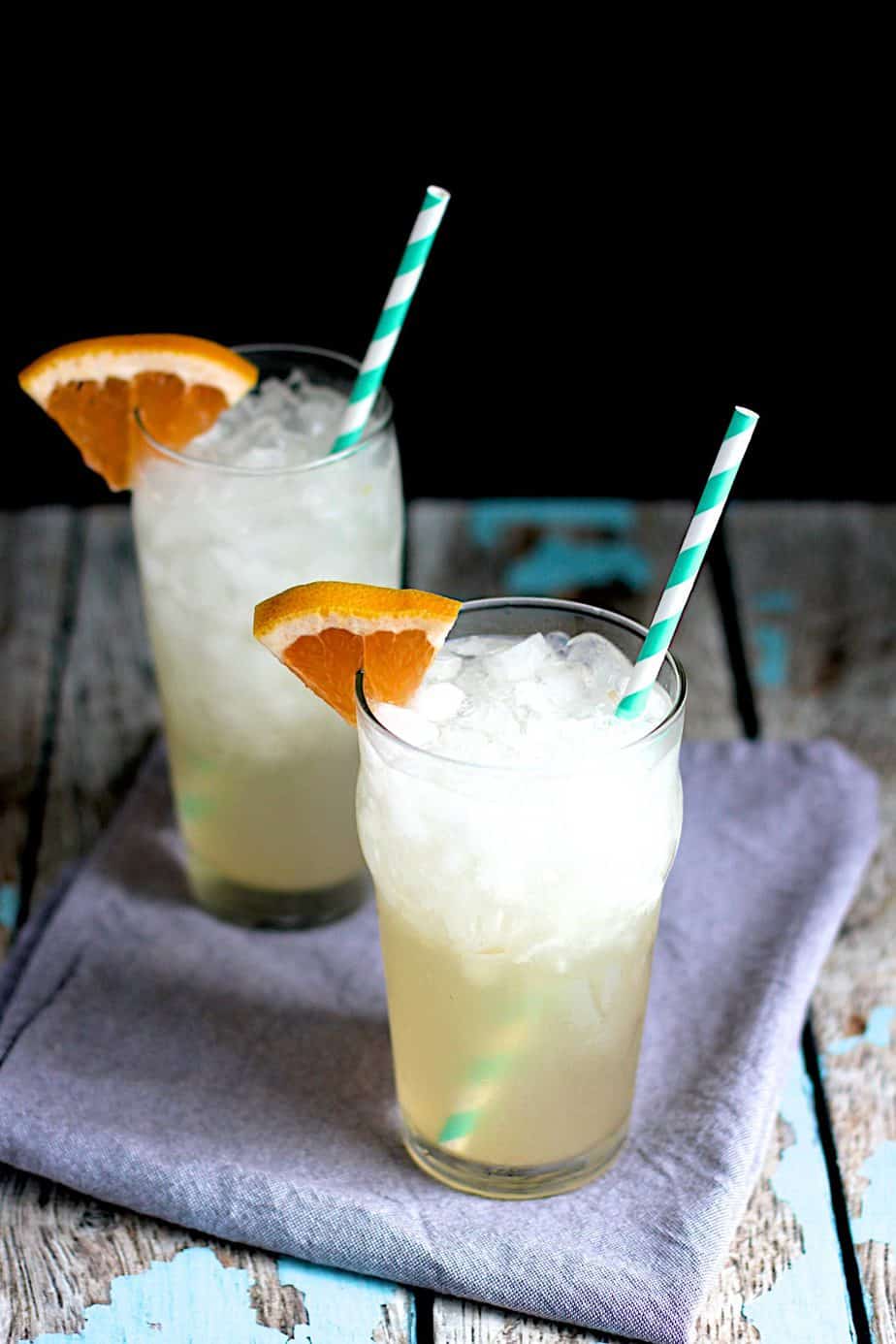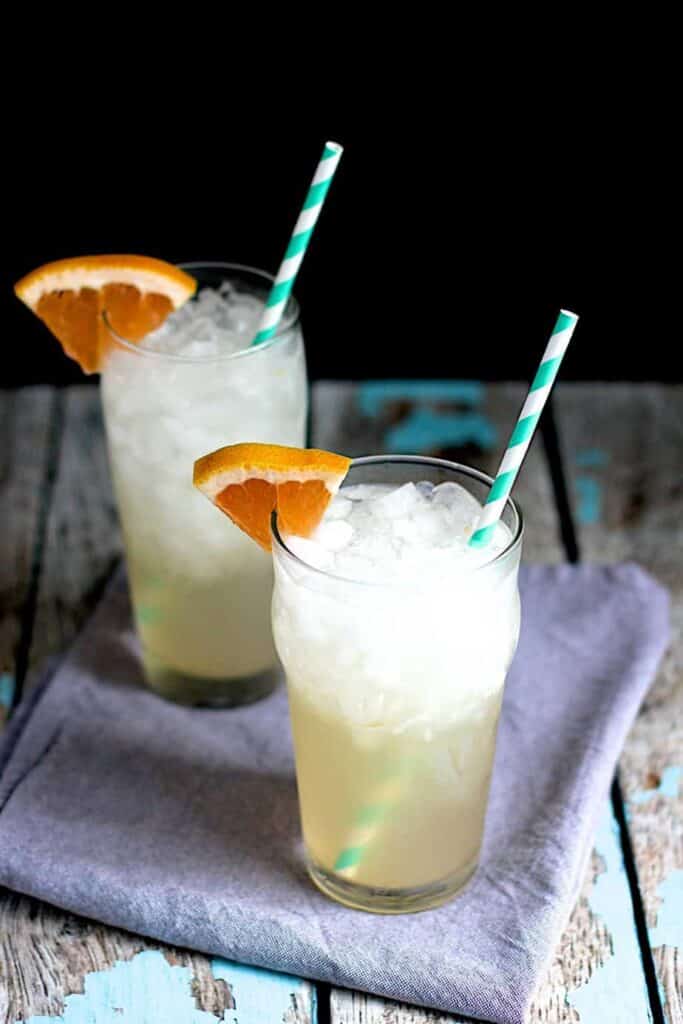 Even though I'm fairly certain that I will melt during the summers here, having a Crush in hand definitely makes the heat more bearable.
I'd also be remiss if I didn't, once again, bring up how Aziz Ansari claims 50 Cent didn't know what a grapefruit was. I talked about it when I shared with you these Broiled Grapefruits. Hilarious, now and forever.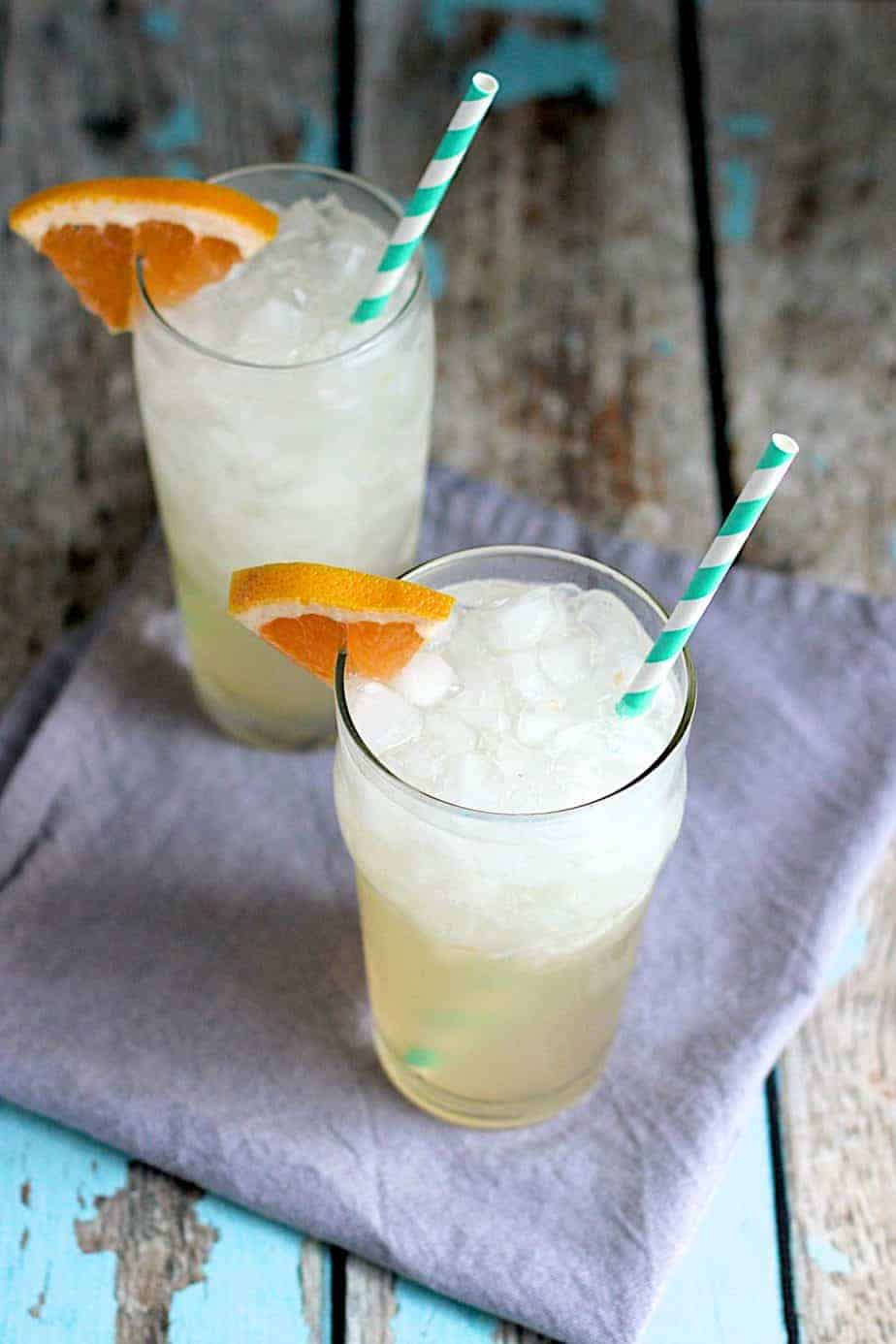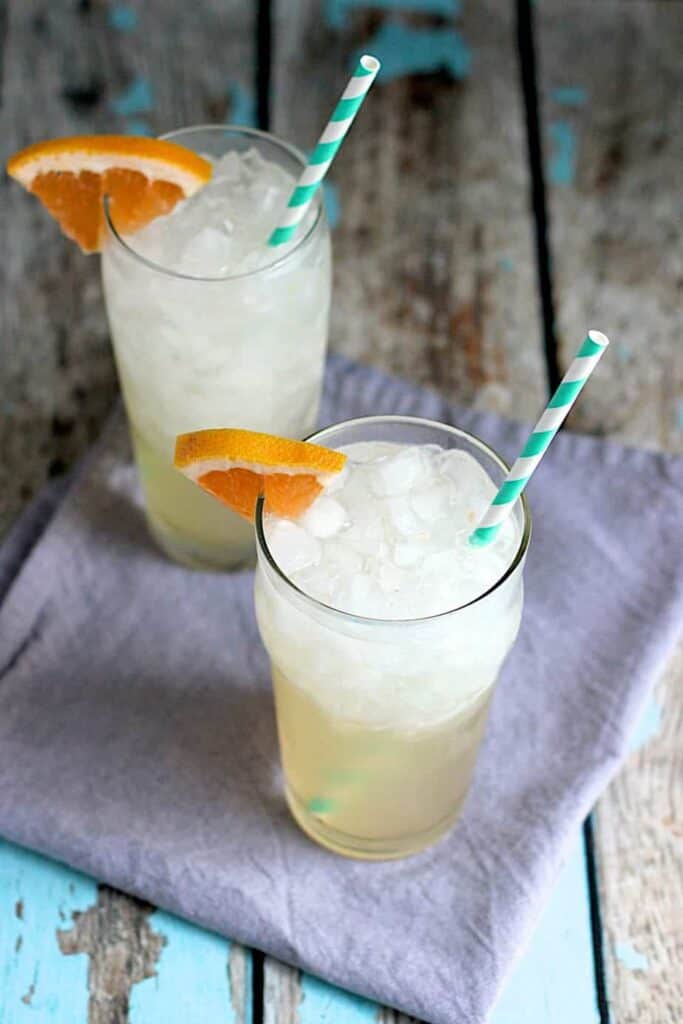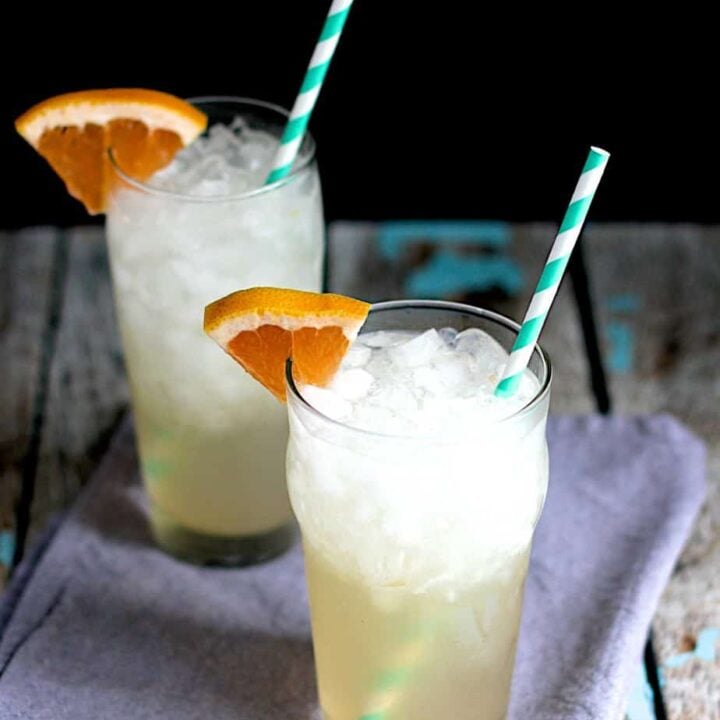 Grapefruit Crush Cocktails
Warmer weather + nostalgia for Baltimore = the perfect conditions for enjoying a Grapefruit Crush.
Ingredients
1.5 oz. vodka, grapefruit or plain
0.5 oz. triple sec
2 oz. grapefruit juice, fresh-squeezed or bottled
lemon-lime soda or sparkling water
Instructions
Add the vodka, triple sec, and grapefruit juice to a cocktail shaker filled halfway with ice. Shake for 10-15 seconds, or until very cold. Strain into a tall glass filled with crushed ice.
Top with lemon-lime soda or sparkling water.
Garnish with a slice of fresh grapefruit.
Nutrition Information:
Yield:

1
Serving Size:

1
Amount Per Serving:
Calories:

358
Total Fat:

0g
Saturated Fat:

0g
Trans Fat:

0g
Unsaturated Fat:

0g
Cholesterol:

0mg
Sodium:

40mg
Carbohydrates:

61g
Fiber:

2g
Sugar:

50g
Protein:

2g
Check out these Orange Creamsicle Crushes, too!