The Belmont Jewel Cocktail is the official drink of the Belmont Stakes, the third leg of the famous Triple Crown. It's sweet, tart, and gorgeous in color.
If you like the Belmont Jewel, you'll also like a Mint Julep or a Black Eyed Susan. They are the official drinks of the Kentucky Derby and Preakness Stakes, respectively, after all!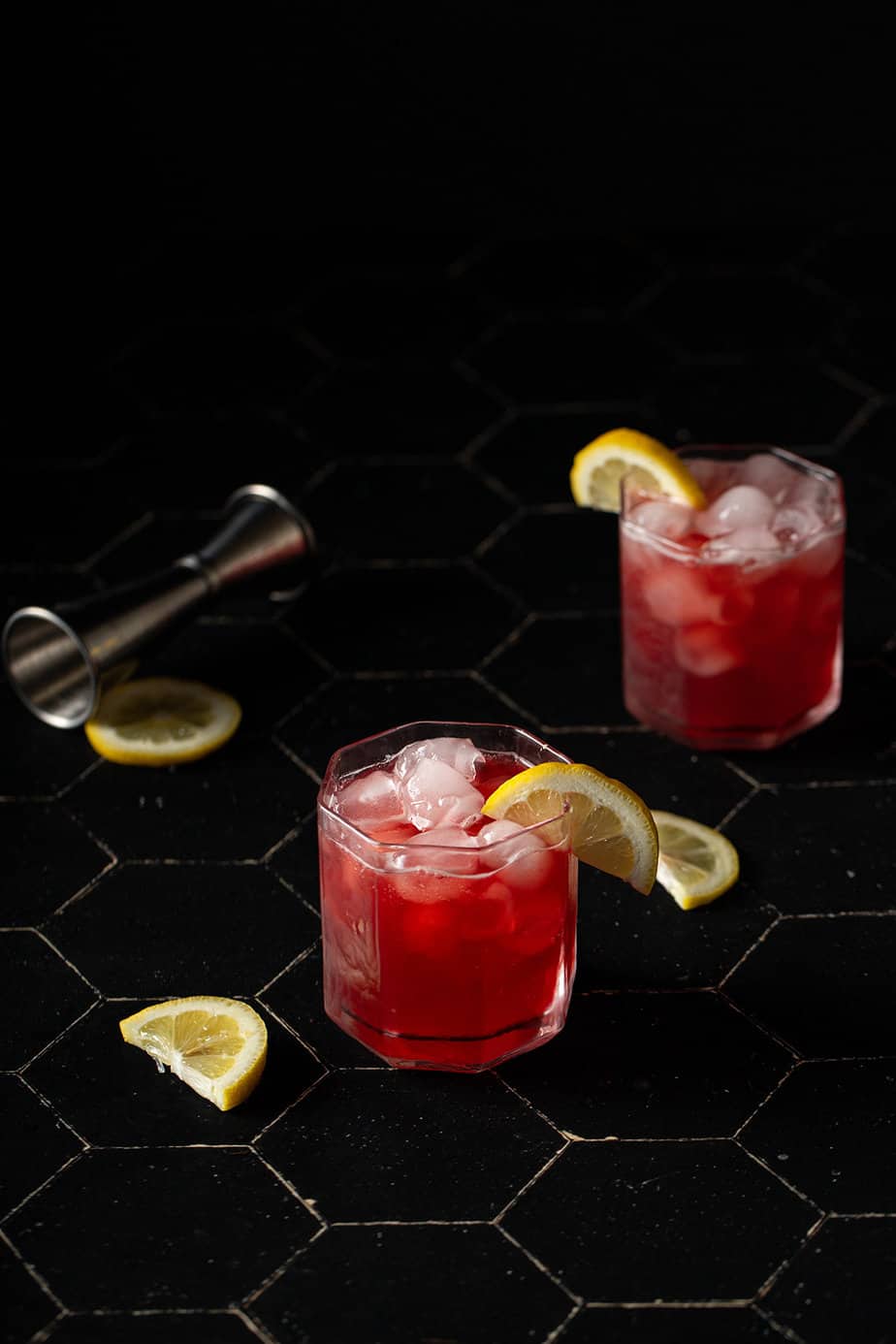 Jump to:
🌟 Why You'll Love This Recipe
It's very easy to make. If you can shake up a few ingredients in a cocktail shaker, then you can definitely make this drink.
It tastes great. It's sweet and tart and pleasantly boozy.
It's gorgeous. Just look at that color! Thanks, pomegranate juice.
💭 What is a Belmont Jewel?
The Belmont Jewel is the official cocktail of the Belmont Stakes!
The Triple Crown of Thoroughbred Racing (aka, the Triple Crown) is a series of horse races that includes the Kentucky Derby, Preakness Stakes, and the Belmont Stakes. It's traditional to serve a Belmont Jewel (or two) during the Belmont Stakes.
This drink is both sweet and a bit tart. You can thank lemonade and pomegranate juice for that flavor combination. The bourbon is sweet, too, and the whole thing is very refreshing. Though it's very easy to shake up a few individual drinks, you could also easily scale the recipe up to make a batch cocktail. This would be perfect for entertaining.
Oh, and did I mention that it gets its name from its beautiful jewel-like appearance? I mean, take a look at the photos!
So, if the Belmont Stakes has the Belmont Jewel... what drinks do the other races have?
Glad you asked. Each race in the Triple Crown has its own, official cocktail. You're probably familiar with the Mint Julep: It's the bourbon-forward cocktail associated with the Kentucky Derby. And then, of course, there's the Preakness Stakes, which has the Black Eyed Susan. It's sweet, fruity, and deceptively boozy.
📝 Ingredients
This drink only requires 3 ingredients. Well, 4 if you include the garnish: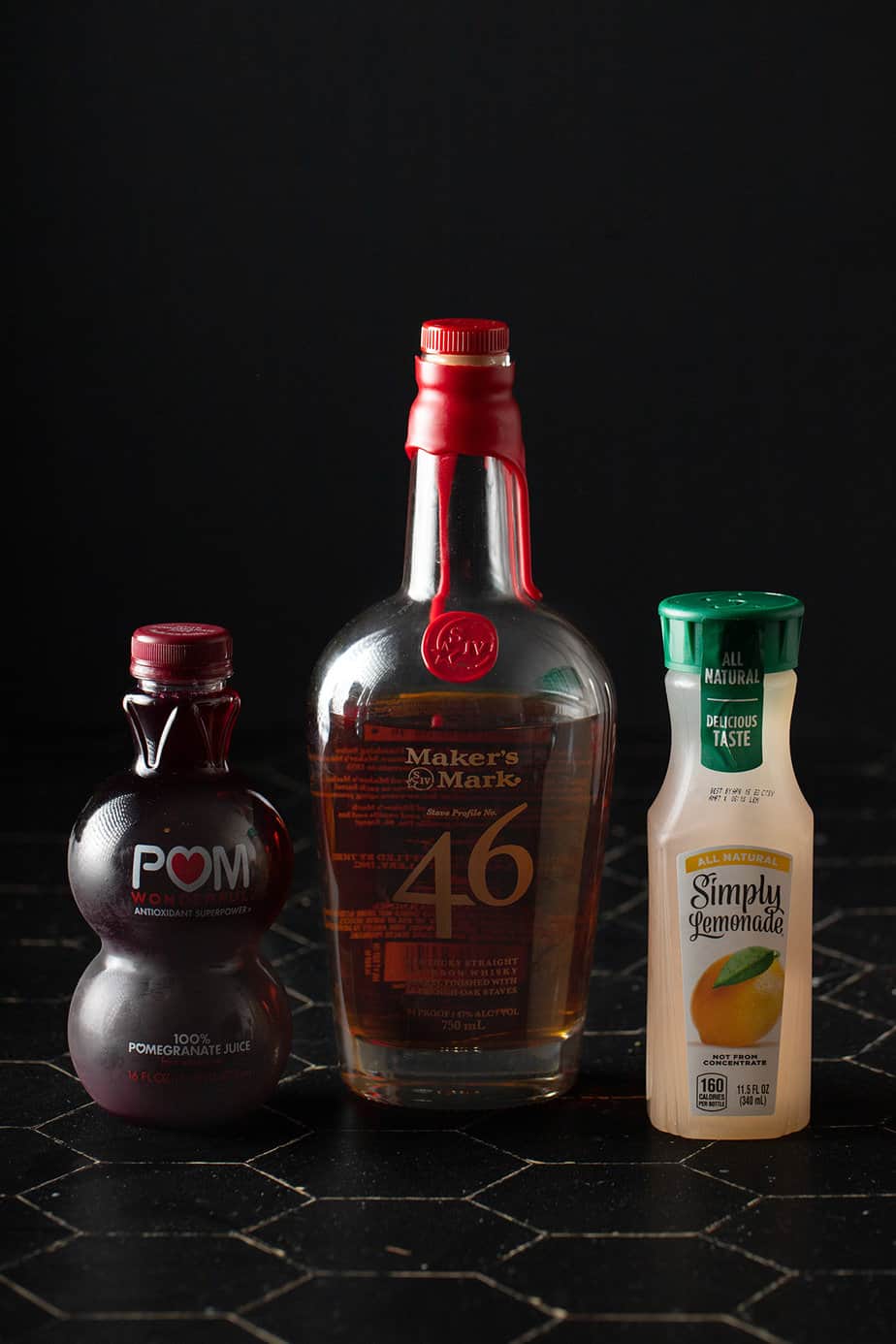 Bourbon: When making mixed drinks, I like to reach for something middle-of-the-road to good in quality. Something good, but not super expensive. I happened to have Maker's Mark in my liquor cabinet, so I reached for that..
Lemonade: Sweet and tart. Use store bought or make some homemade lemonade!
Pomegranate juice: Do yourself a favor and buy the bottled stuff.
Lemon wedge: A pretty garnish!
👩🏻‍🍳 How to make a Belmont Jewel
You'll start out by adding ice to a cocktail shaker. Pour the lemonade in.
Pro tip: When making a cocktail in a cocktail shaker, start by adding your least expensive ingredients first, working your way up to the most expensive (probably the alcohol). That way, if you mess something up (hey, it happens!), you have likely only wasted the inexpensive stuff, and not your booze. I have TikTok cocktail creators to thank for this bit of knowledge.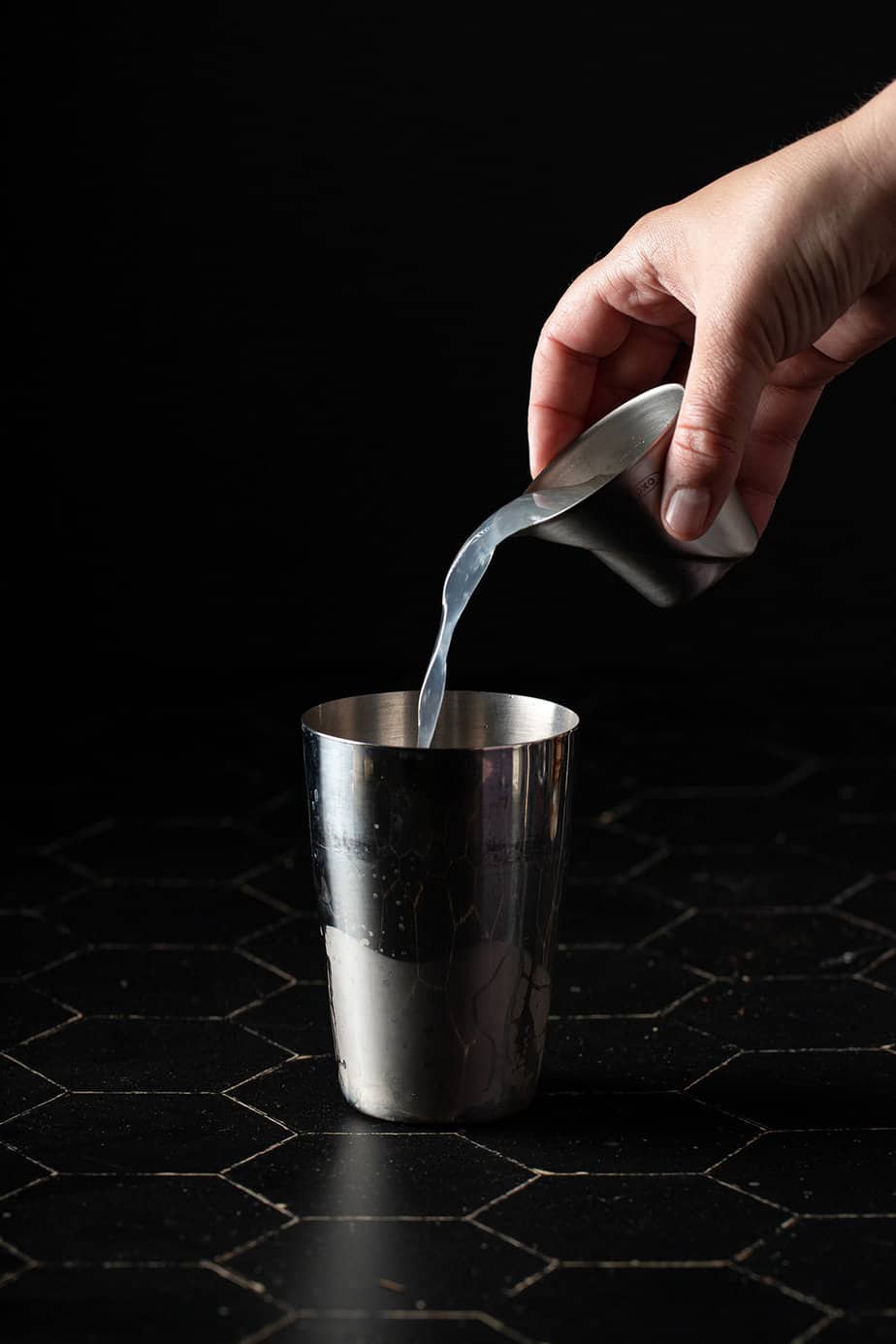 Next, add the pomegranate juice to the shaker.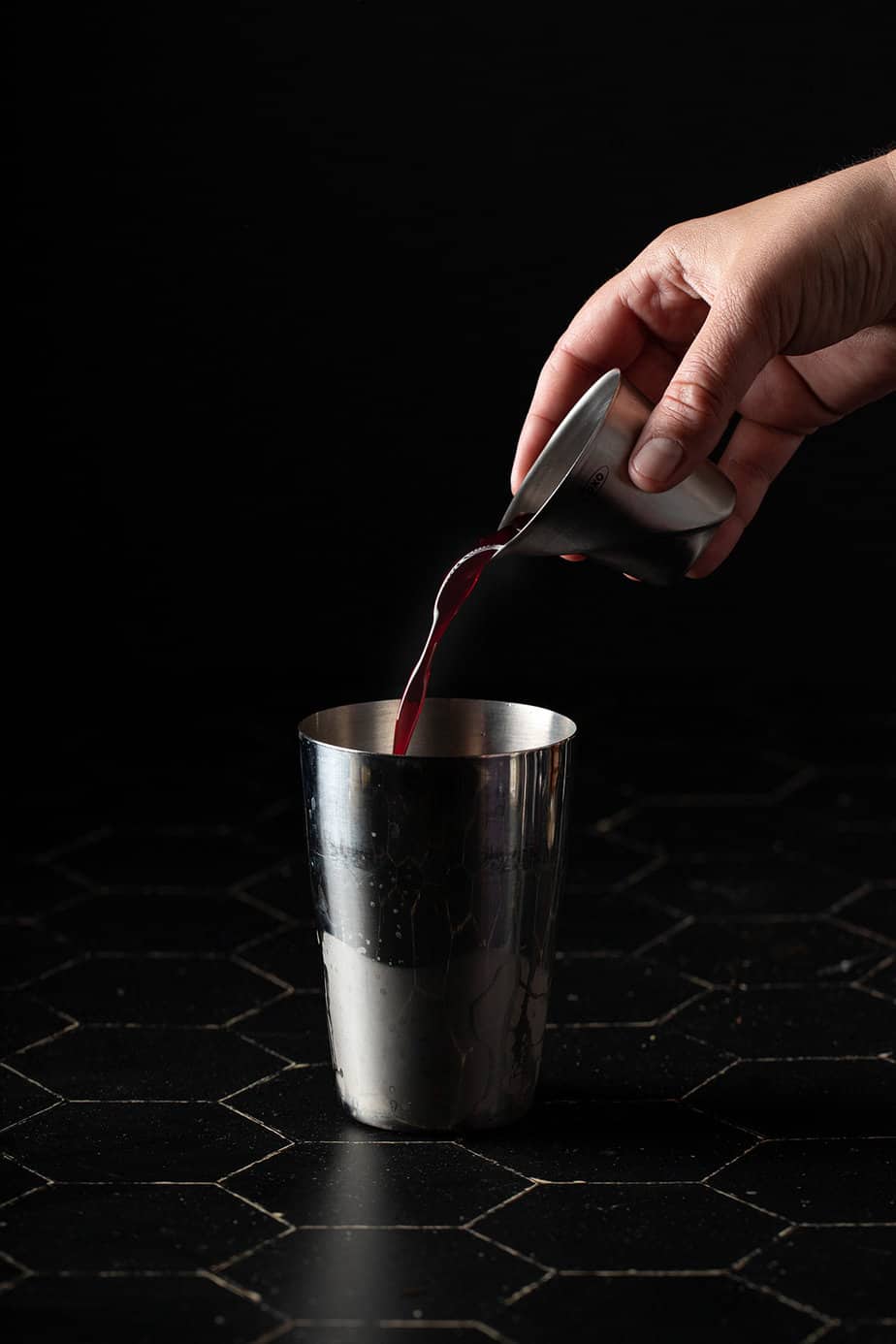 Last, add your bourbon.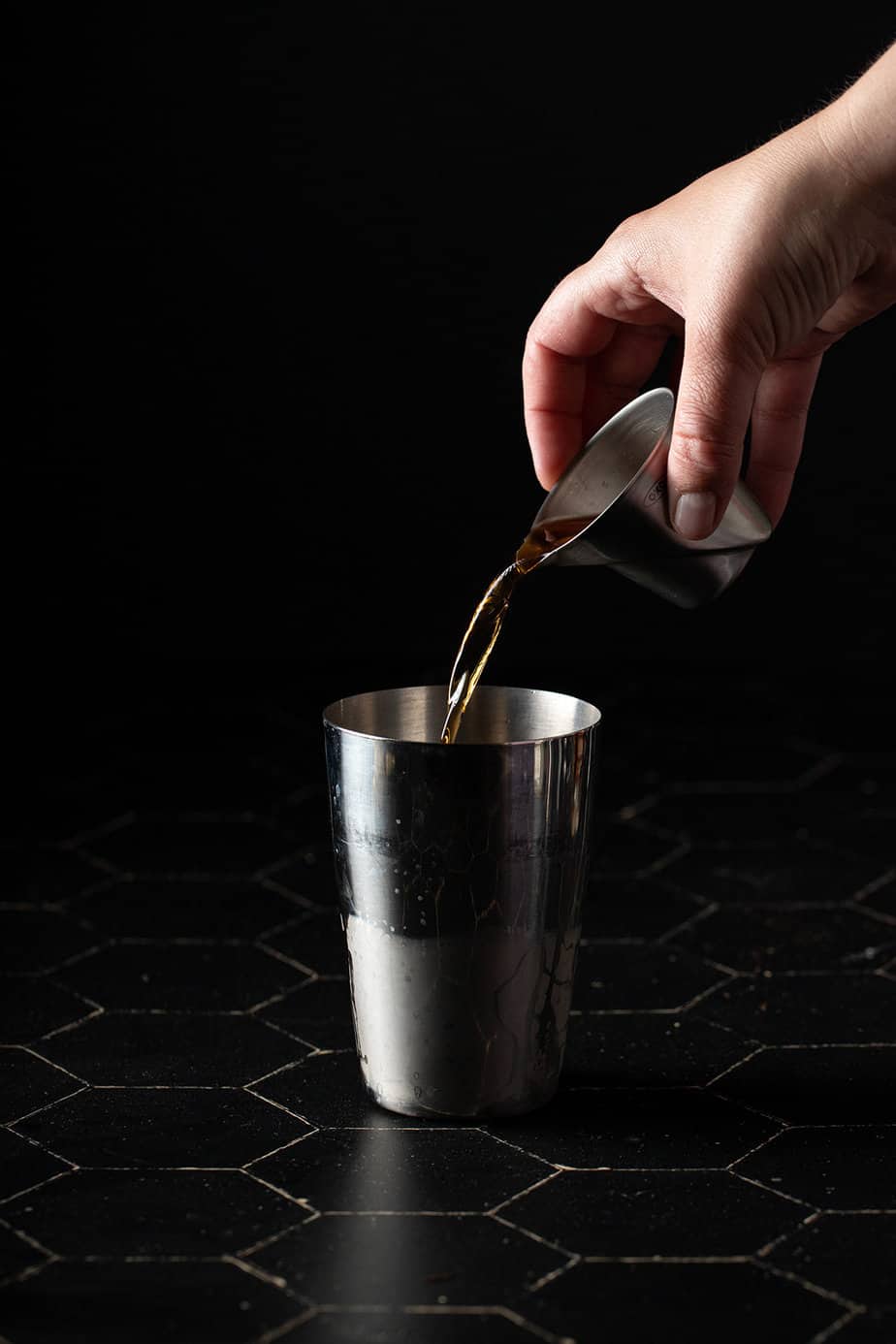 Cap the shaker and shake everything until it's very cold. This should take about 10 seconds. Strain your drink into a rocks glass over ice.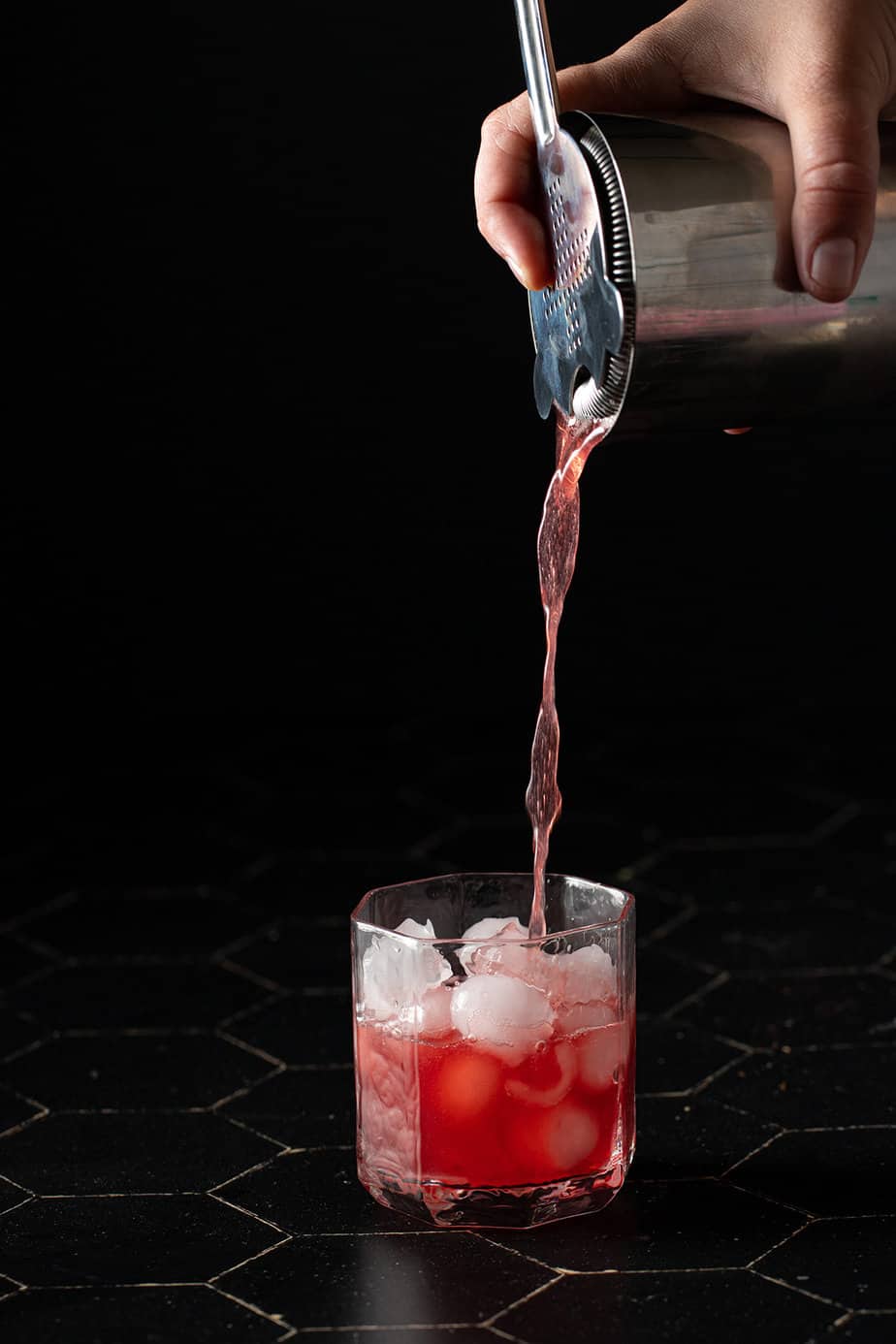 Finally, garnish the glass with a wedge of fresh lemon if you're feeling fancy. Trust me. You are. A little garnish can really make a drink pop, visually. Plus it is a nice visual cue to the drinker, giving them an idea of some of the flavors in the drink even before they take a sip.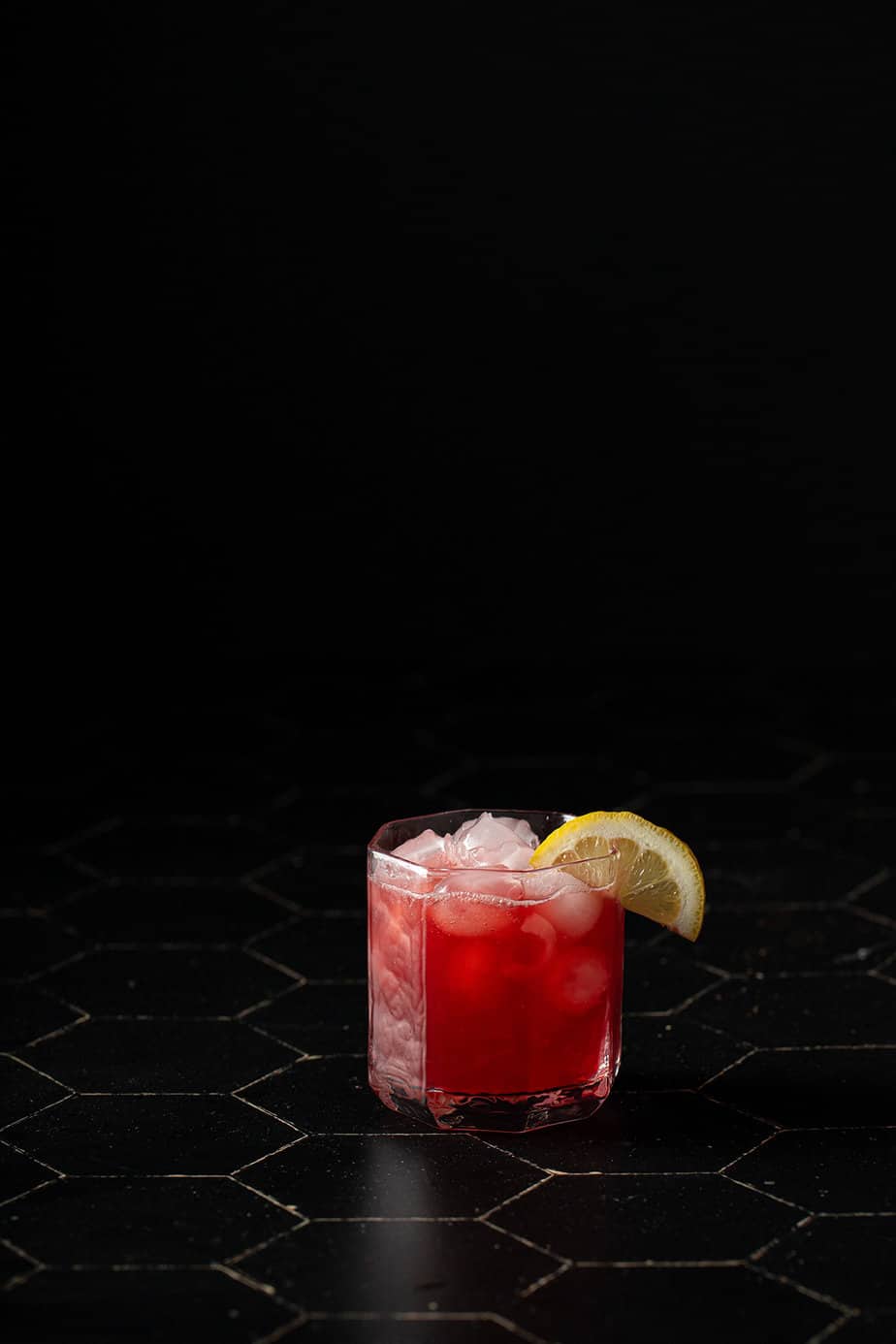 🔗 Other warm weather cocktails
Need more warm weather cocktails? Click on any of the pictures below to go straight to the recipe!
❓ FAQs
What kind of bourbon should I use?
Short answer: whatever you prefer!
Why is it called the Belmont Jewel?
1) It's the official cocktail of the Belmont Stakes; 2) Its gorgeous color is reminiscent of a jewel!
Can I make more than one drink at a time?
Sure. If you want to make two at a time, double the amount of each ingredient, shake it up, and divide it between two glasses.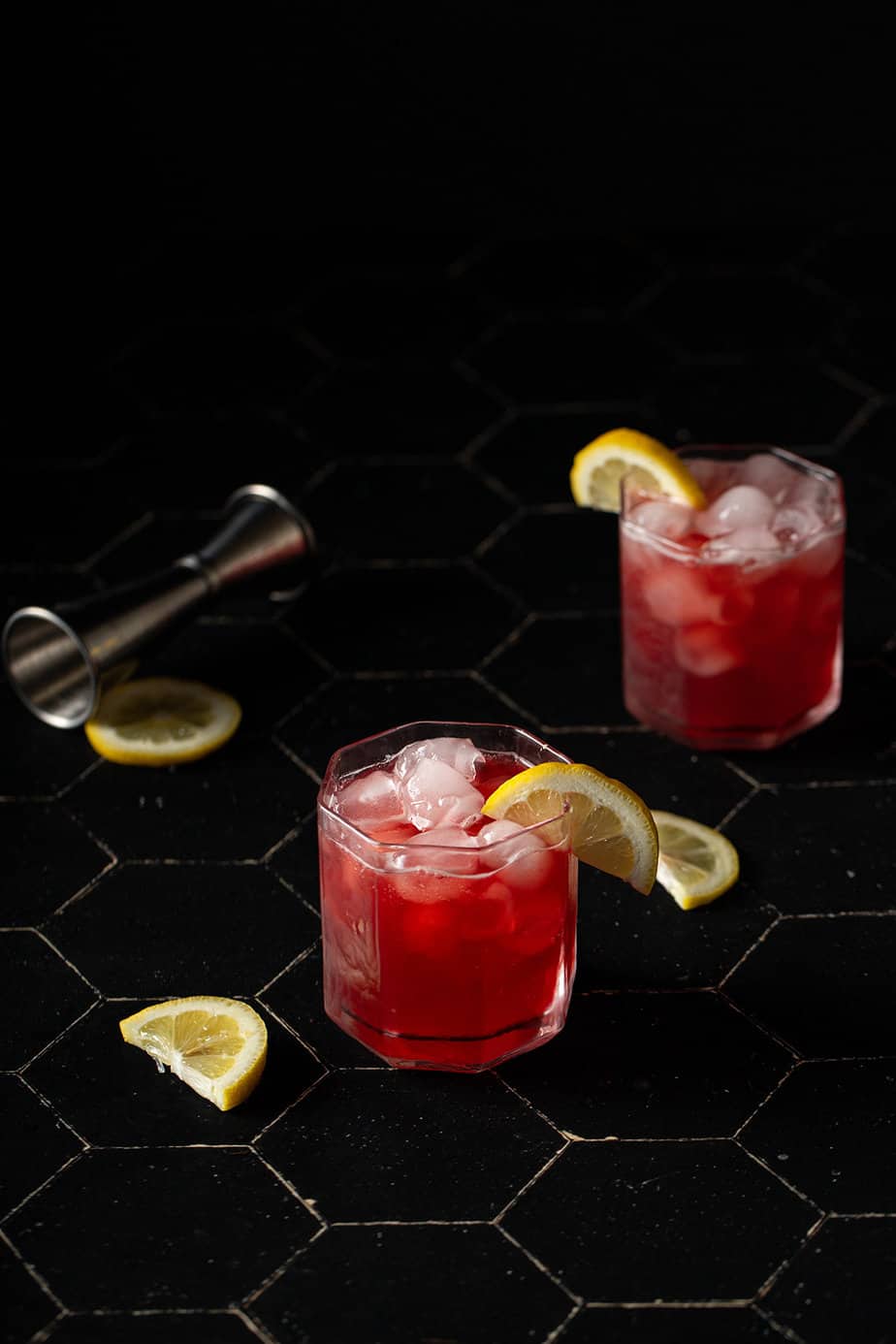 I'd love to know what you thought of this recipe! Don't forget to leave a comment and ⭐️ star rating below!
✨ Recipe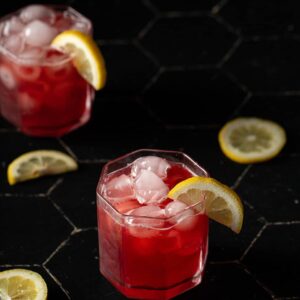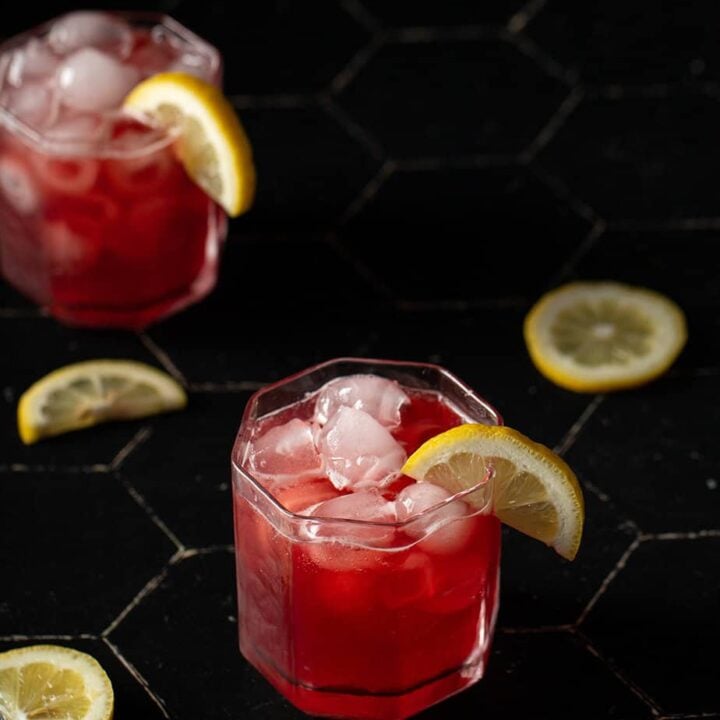 The Belmont Jewel
The Belmont Jewel Cocktail is the official drink of the Belmont Stakes, the third leg of the famous Triple Crown. 
Instructions
Combine the lemonade, pomegranate juice, and bourbon in a cocktail shaker with ice.

Shake until very cold and strain into a rocks glass filled with ice.

Garnish with a lemon wedge.
Notes
You can use homemade or store bought lemonade, depending on your preference
Nutrition
Serving:
1
Calories:
162
kcal
Carbohydrates:
18
g
Protein:
1
g
Sodium:
7
mg
Fiber:
2
g
Sugar:
12
g
Disclaimer: Nutritional information is a generated estimate and is not guaranteed to be accurate.