Last Updated on February 20, 2021 by laurenpacek
This homemade lemonade is the perfect Summertime sipper.
This Homemade Lemonade is sweet and tart, completely refreshing, and perfect for Summertime sipping. Know what's even better? You only need THREE ingredients to make it!
FYI - this post contains affiliate links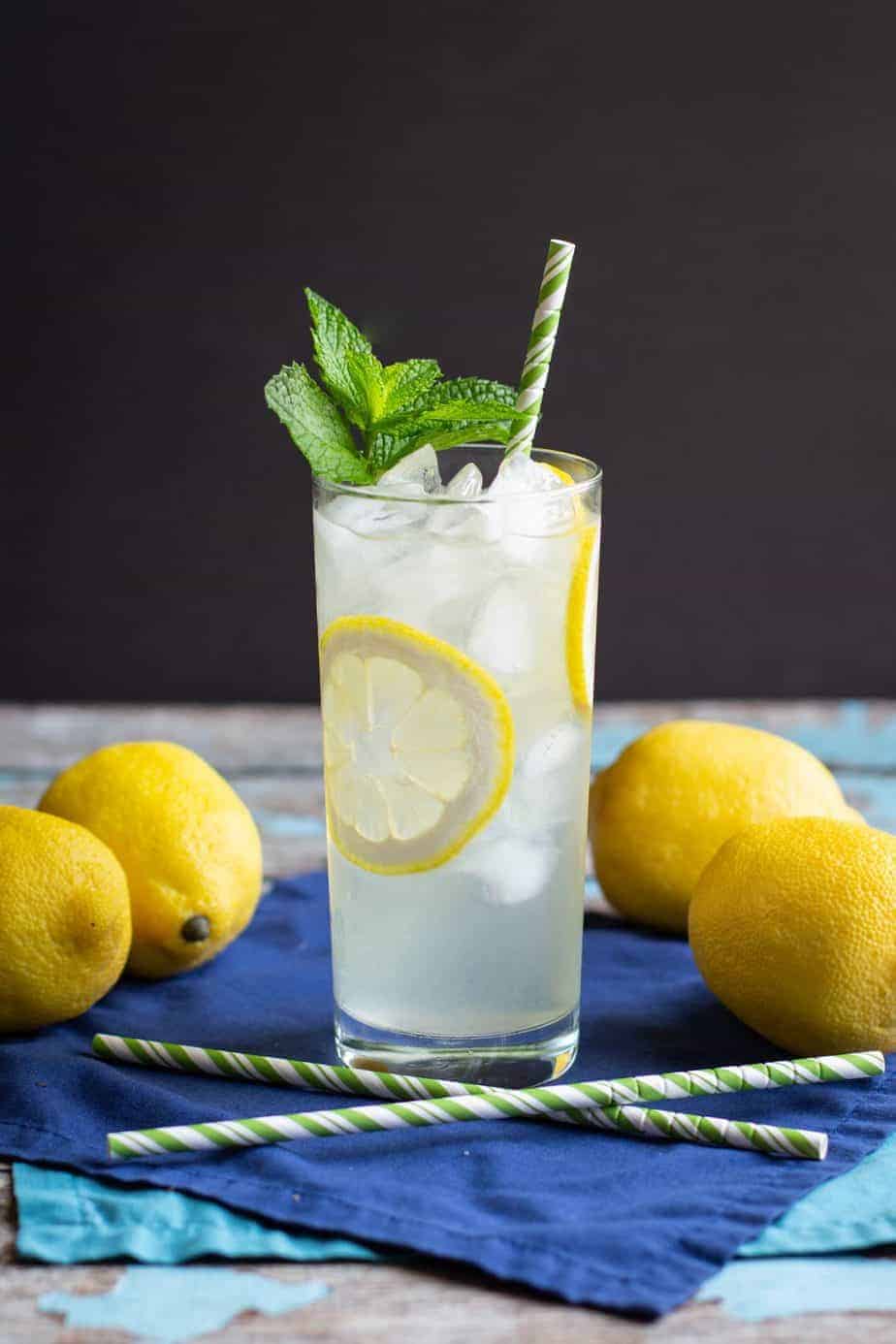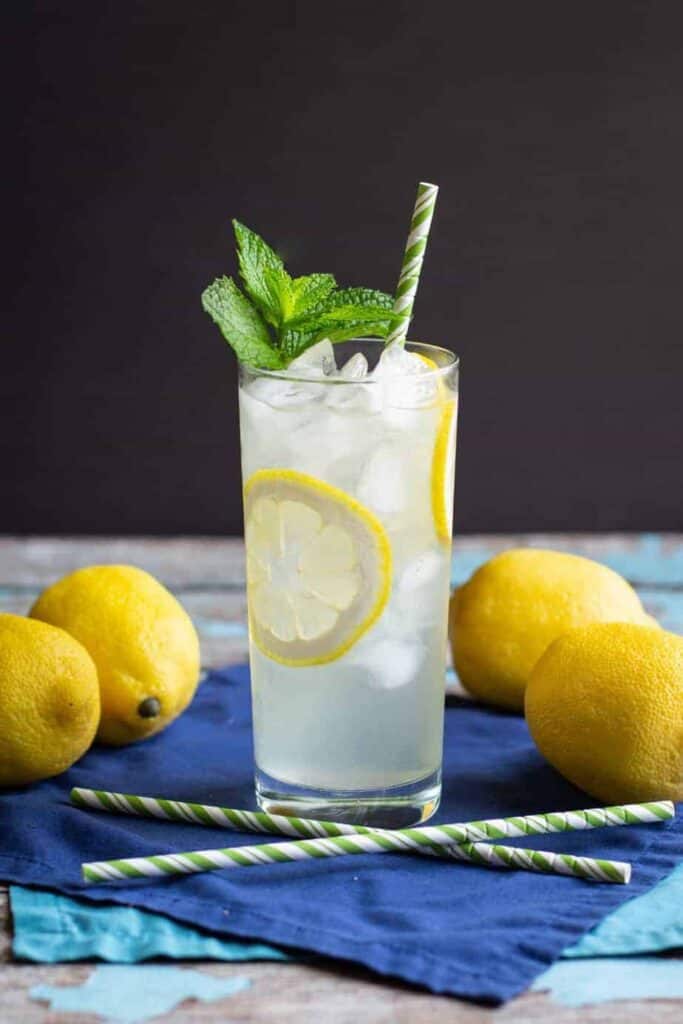 What says sweet Summertime more than a glass of ice cold lemonade?
You'd be hard pressed to come up with a better answer.
It's sweet, it's sour, it's cold and refreshing. You can keep it family friendly and drink it as is. Or... you could add a little vodka or bourbon. More on that next week.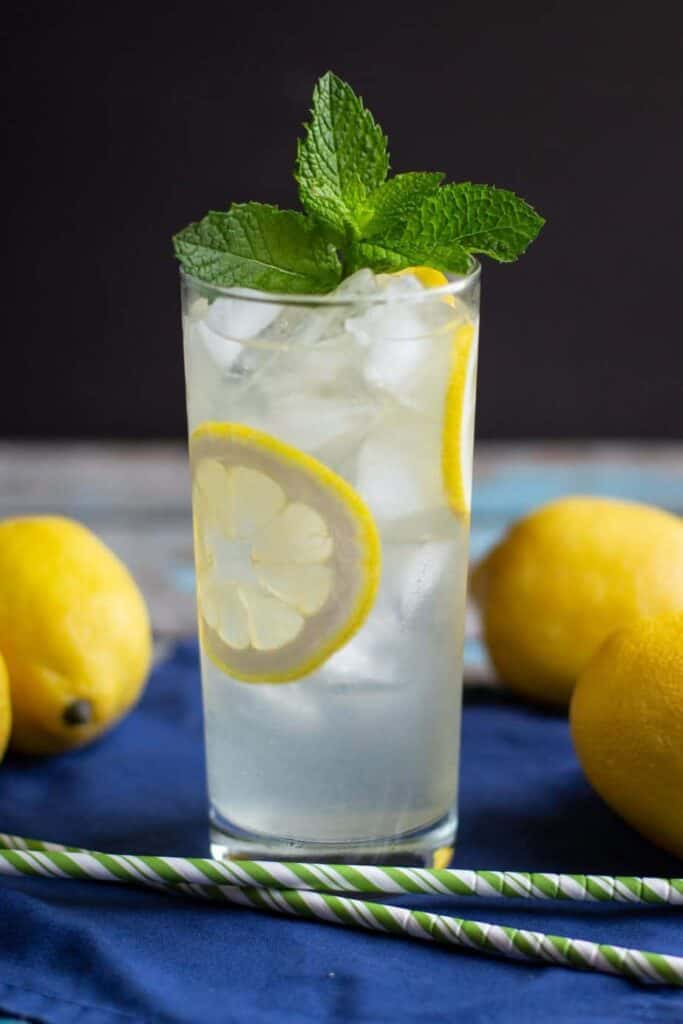 Why make lemonade when you could just buy it?
Okay so, yeah. You could do that. There are even some pretty tasty bottled lemonades in stores. But hear me out.
It is SO EASY to make.
It's crazy delicious.
You can make it as sweet or tart as you'd like!
Just do it. You will not regret it.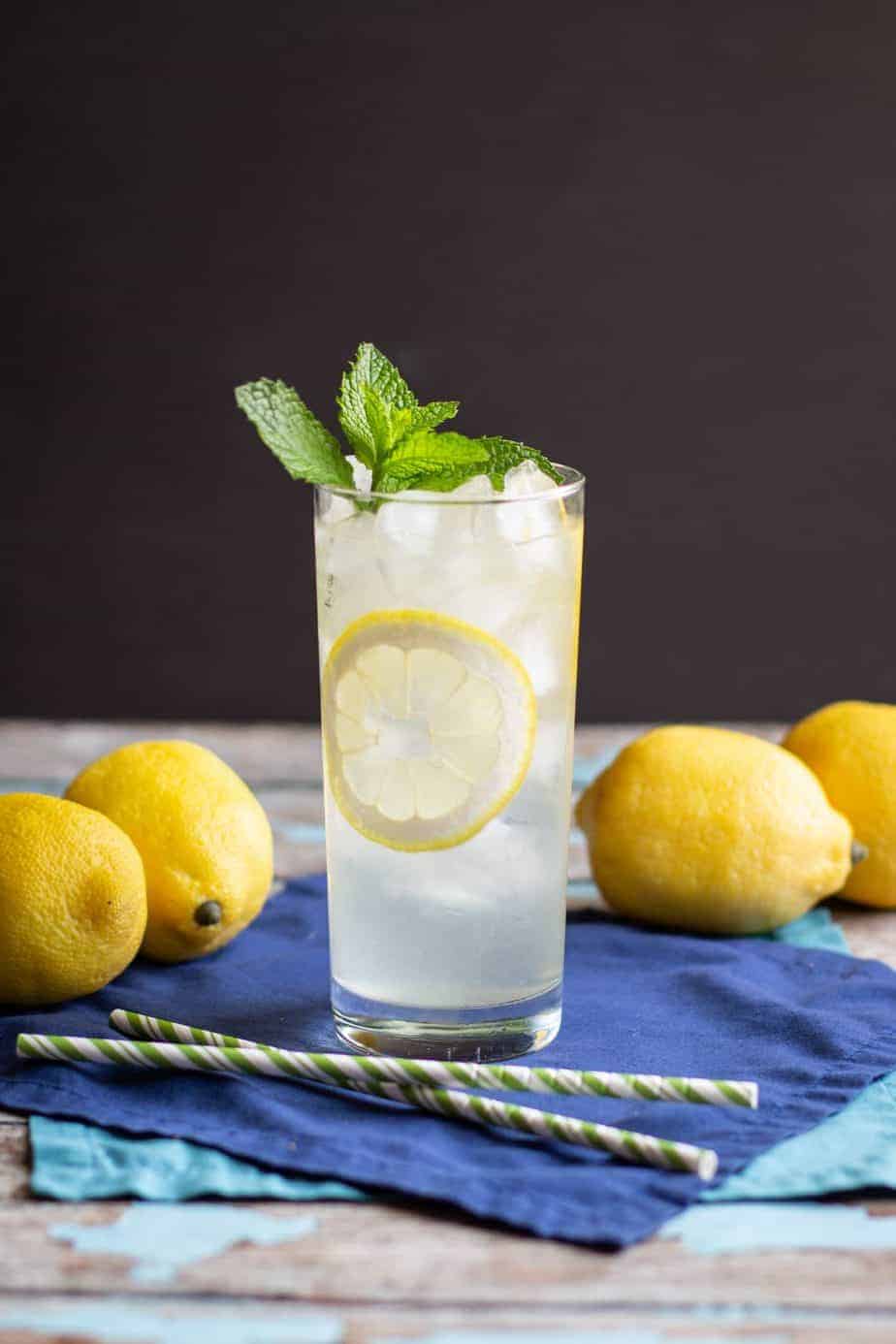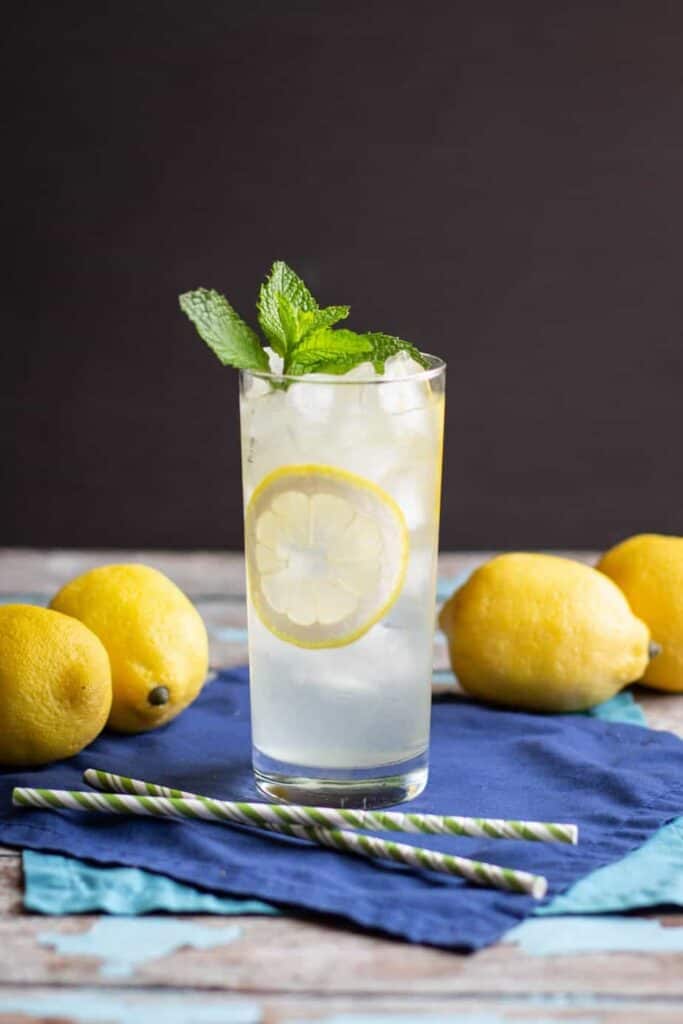 Need more lemony recipes?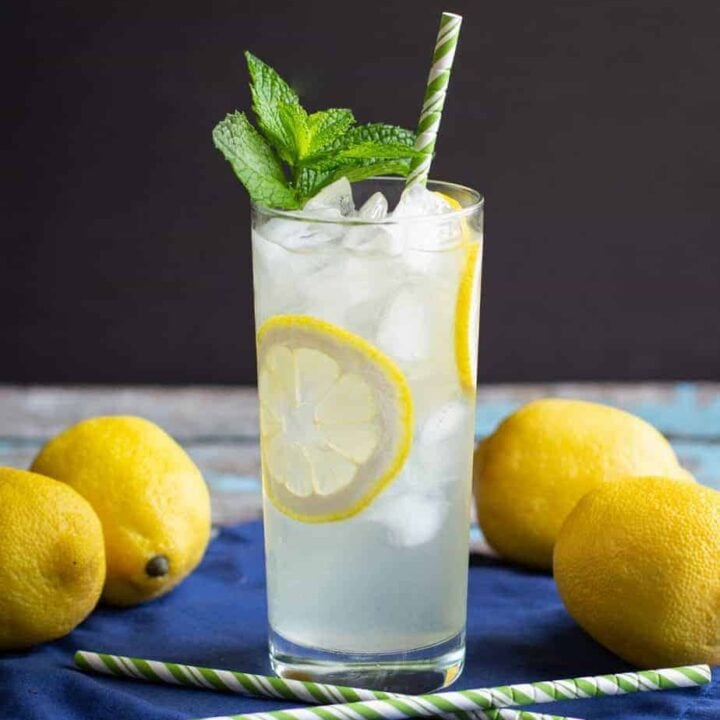 Homemade Lemonade
Ingredients
For the simple syrup
2 cups granulated sugar
2 cups water
Everything else
1.5 cups lemon juice, freshly squeezed (see notes)
4 cups water
fresh mint, for garnish (optional)
Instructions
To make the simple syrup
In a medium-sized saucepan, combine the granulated sugar and 2 cups of water.
Heat the mixture over medium heat, stirring occasionally, until the sugar has dissolved completely.
Remove from the heat and allow it to cool completely.
To make the lemonade
Add the cooled simple syrup, lemon juice, and water to a pitcher.
Stir to combine.
Notes
8-10 juicy lemons should yield approximately 1.5 cups of juice
What special equipment will you need to make this lemonade?
I have this citrus squeezer and it makes things so much easier
Stash your lemonade in a pitcher in the fridge!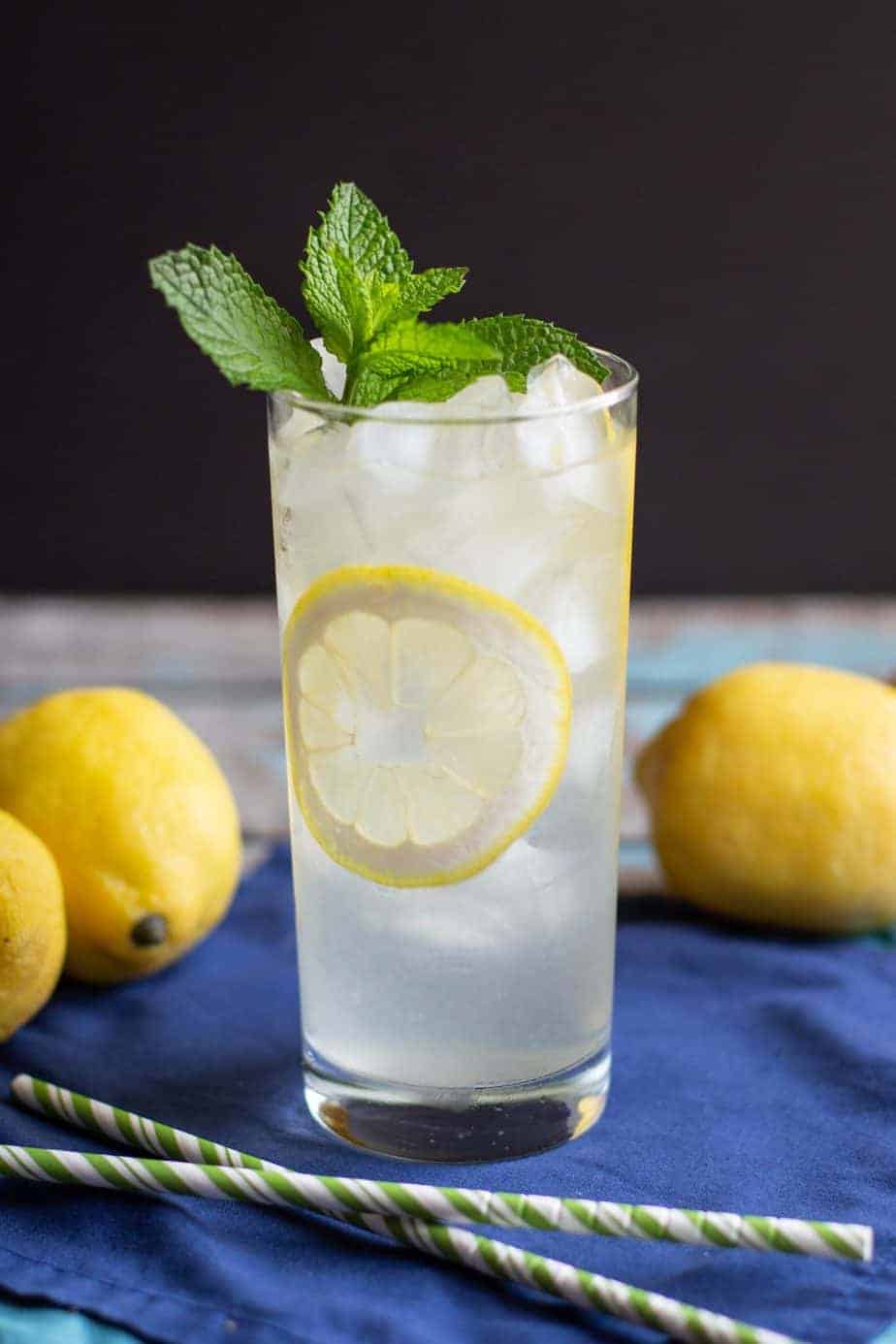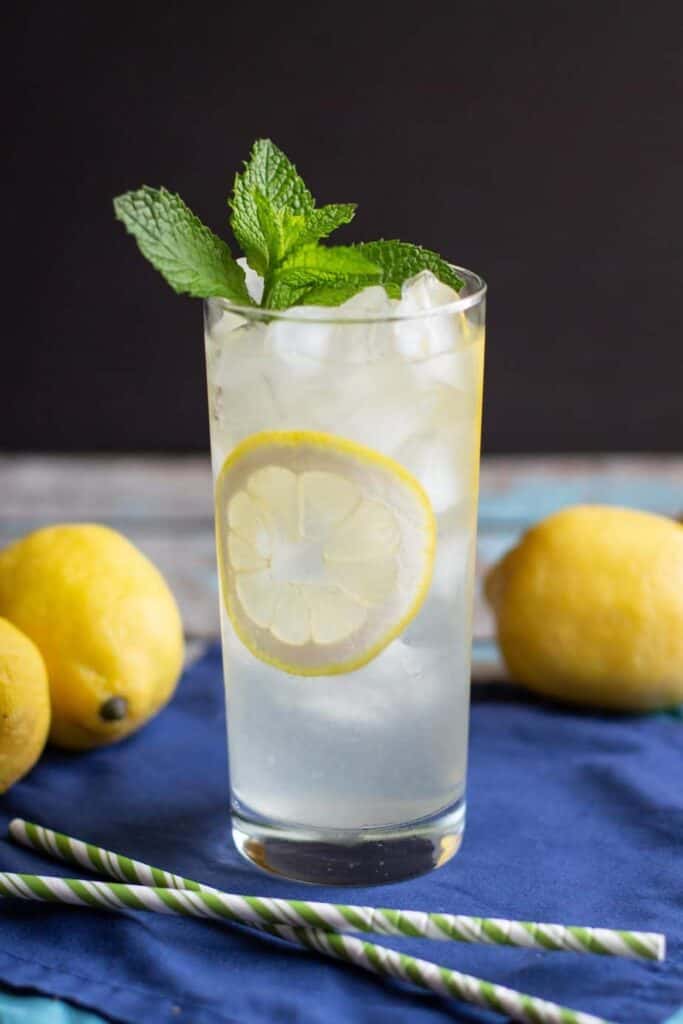 Wanna pin this recipe for later? (Please do 😉 )