Air fryer chicken wings are crispy and delicious, but don't require you to use any oil! Your favorite bar snack just got a little bit healthier!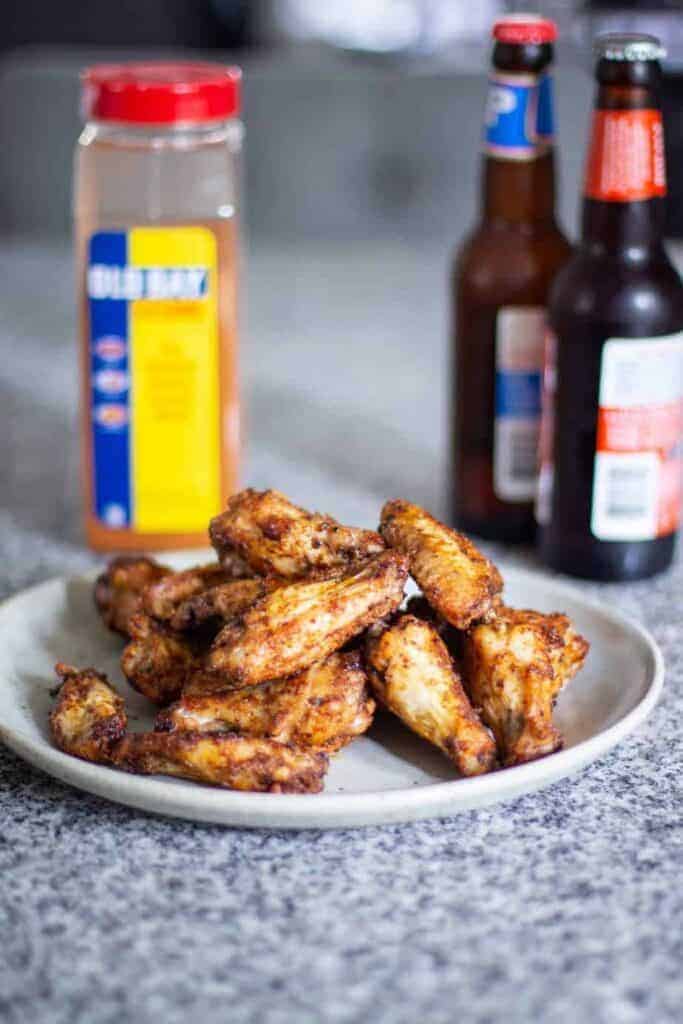 The air fryer is a game changer
When I received an air fryer for Christmas last year, there were quite a few things that I knew I'd have to make in it: fries, tater tots, pickle chips, and so on. But the number one item on my list was definitely chicken wings. I knew that I needed to make chicken wings.
As it turns out, chicken wings are stupidly easy to make using the air fryer. You start out by patting your fresh wings dry, seasoning them the seasoning(s) of your choice, toss them in the air fryer, and flip them around ever 5 minutes or so. Et voila: crispy, delicious chicken wings. AND they are a bit healthier than the traditional deep fried wings you'll usually come across given that there is ZERO oil involved.
Flavor your wings however you'd like!
In addition to being less bad for you, the cool thing about making your own chicken wings is that you can season them in any way that you choose. I'd recommend always starting with salt and pepper, regardless of what seasoning route you take. But, from there, the sky is the limit.
In the past, we've used a variety of seasonings, both dry and wet. We've done buffalo wings, BBQ, and a pre-made Chipotle BBQ seasoning blend from Buffalo Wild Wings. But, hands down, our favorite way to season our chicken wings is with good old Old Bay Seasoning. Maybe it's because we were indoctrinated into the Cult of Old Bay while living in Baltimore, or maybe we've just correctly recognized that it's the world's most versatile, delicious, seasoning blend. You decide. Either way Old Bay is so, so good on these chicken wings.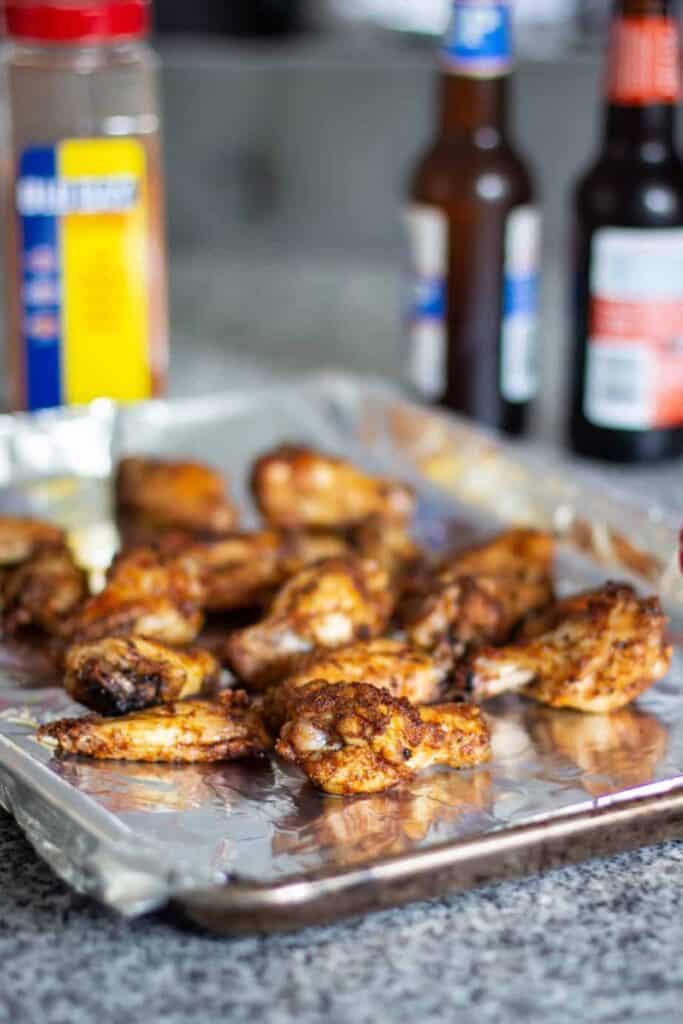 ✨ Recipe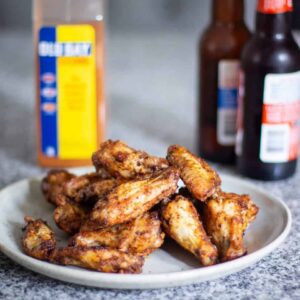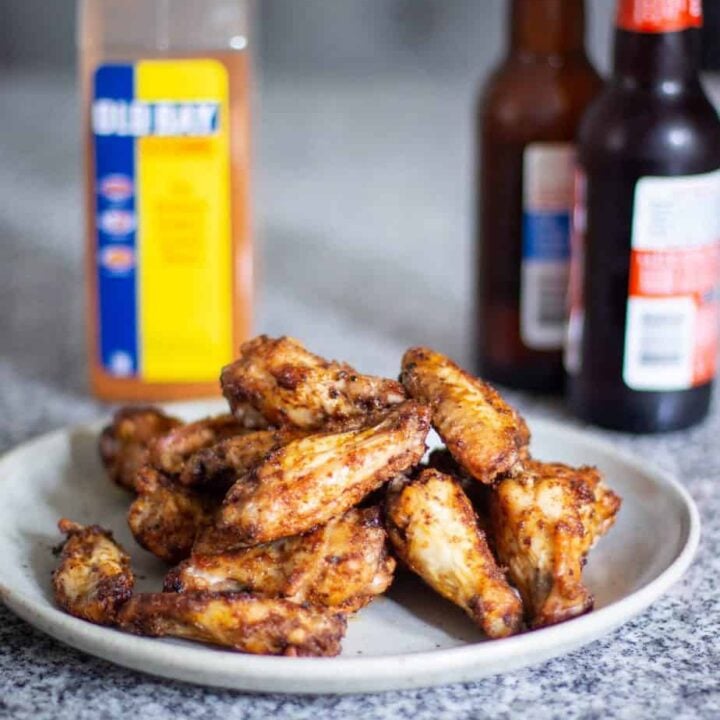 Air Fryer Chicken Wings
Air fryer chicken wings are crispy and delicious, but don't use any oil! Your favorite bar snack just got a little bit healthier!
Ingredients
4

lbs

fresh chicken wings

see notes

kosher salt and pepper

to taste

dry seasoning or wet sauce of choice

optional (see notes)
Instructions
Line a baking sheet with foil; top this with a layer of paper towels.

Set the chicken wings on the paper towels in a single layer; pat dry with additional paper towels.

Season both sides of the wings evenly with kosher salt and pepper (and any additional dry seasonings of choice).

Spray the basket of the air fryer with a bit of cooking spray.

Add the seasoned wings to the air fryer basket and cook for 25 minutes at 380 degrees F. Flip the wings over approximately every 5 minutes.

Turn the heat up to 400 degrees F for the last 5 minutes to really crisp the wings.
Notes
You can use whole wings (leave them whole or break them down into sections yourself) or wings that have already been broken down into sections. We've been getting our fresh wings from Costco. They're very conveniently broken down into the first and second sections (i.e., drumettes and flats).
We really like to season our wings with Old Bay seasoning (plus salt and pepper).
If you prefer a wet seasoning, put it in a large bowl and toss the crispy, cooked wings around in it.
Nutrition
Serving:
1
Calories:
522
kcal
Disclaimer: Nutritional information is a generated estimate and is not guaranteed to be accurate.
Looking for other snacky bites? I gotchu. Check these delicious recipes out!
Pin this recipe for later!