Have you ever had Luxardo Cherries?
I bet you have had Luxardo cherries if you've ever ordered a cocktail and it had a really delicious cherry in it as garnish. Either that or maybe it was a brandied cherry. Both are good.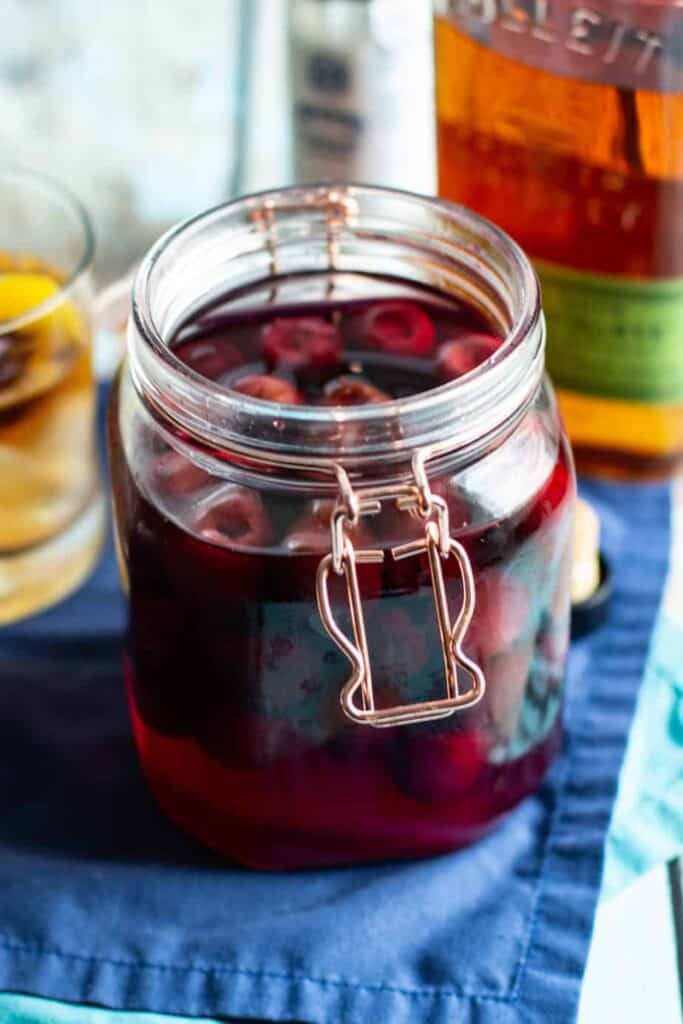 So what makes these cherries so special?
I think many of us tend to think about the neon pink/red Maraschino cherries that you buy in the grocery store. These cherries are nothing like those.
So what makes them so different? First of all, they're delicious.
To achieve such a high level of deliciousness, Luxardo cocktail cherries take a bit of a warm bath in, and get their distinctive and delicious flavor from, Luxardo Maraschino liqueur. Plus some sugar and spices, of course.
What should you do with these Luxardo cherries?
Personally, I'd recommend plopping them into a strong cocktail. As a bourbon lover, I happen to think that they are particularly good in an Old Fashioned.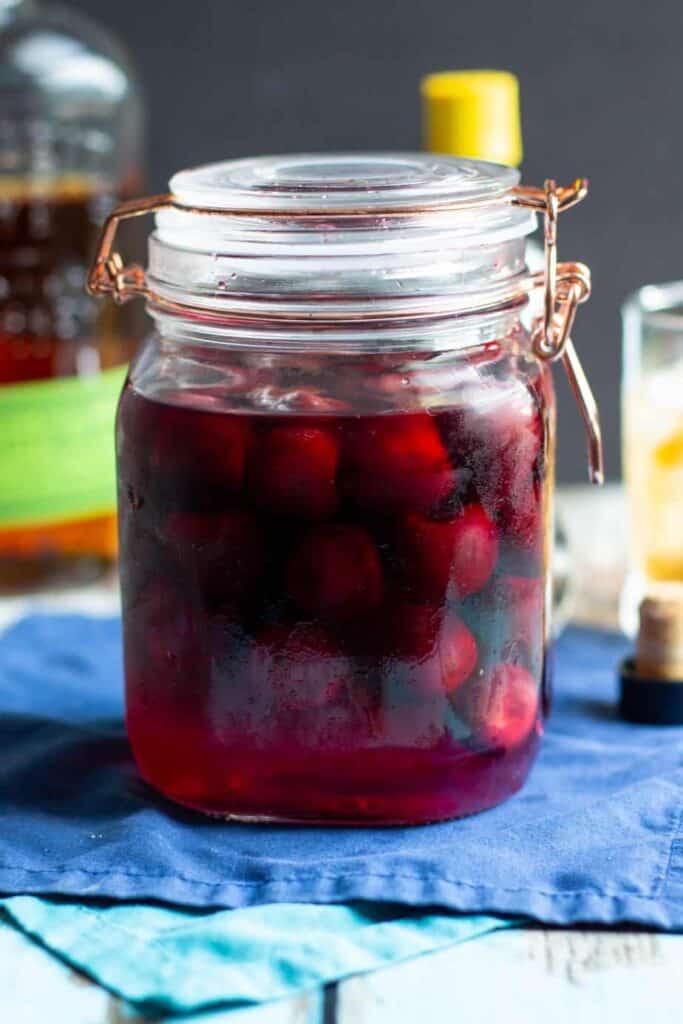 This recipe was adapted every so slightly from the one found at Love & Victory.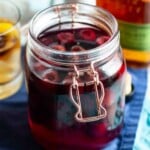 Homemade Luxardo Cherries
Cuisine:
American, Italian
Ingredients
1/2

cup

granulated sugar

1/2

cup

water

1

cinnamon stick

1/4

tsp

ground nutmeg

1

pinch

kosher salt

1

cup

Luxardo Maraschino Liqueur

1

lb

cherries,

pitted and stemmed
Instructions
Combine water, sugar, cinnamon, nutmeg, and salt in a saucepan, and bring it to a simmer. Stir occasionally as the sugar dissolves.

Add the Luxardo Maraschino Liqueur and cherries. Stir to coat all of the cherries in the syrup. Cook for 5 minutes to soften the cherries slightly.

Turn off the heat and allow the cherries to cool. Once cooled, store in the fridge in a tightly sealed jar.
Looking for other delicious additions to your home bar?