For me, it doesn't get much better than Chicken Tikka Masala. It's indulgent, delicious, and comforting. This recipe produces a dish that is pretty dang close to what you'd get in a restaurant!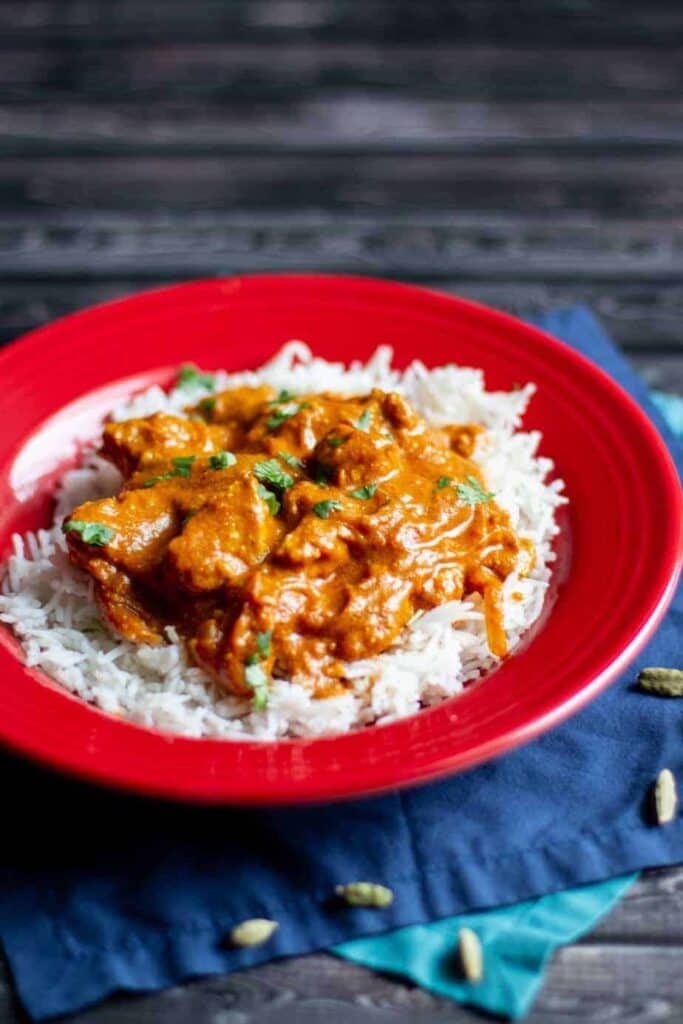 I talked about my affinity for Chinese food takeout in my post about Crockpot Honey Sesame Chicken. And that is still true. I like it more than I probably should. However, my love of Chinese takeout is eclipsed only by my love of Indian food (and maybe sushi…). But seriously, I am unable to say no to Indian food.
Since moving out to the suburbs, we have yet to find an Indian restaurant in our area that will satisfy my cravings. Rather than, you know, being patient or having self control, I took matters into my own hands.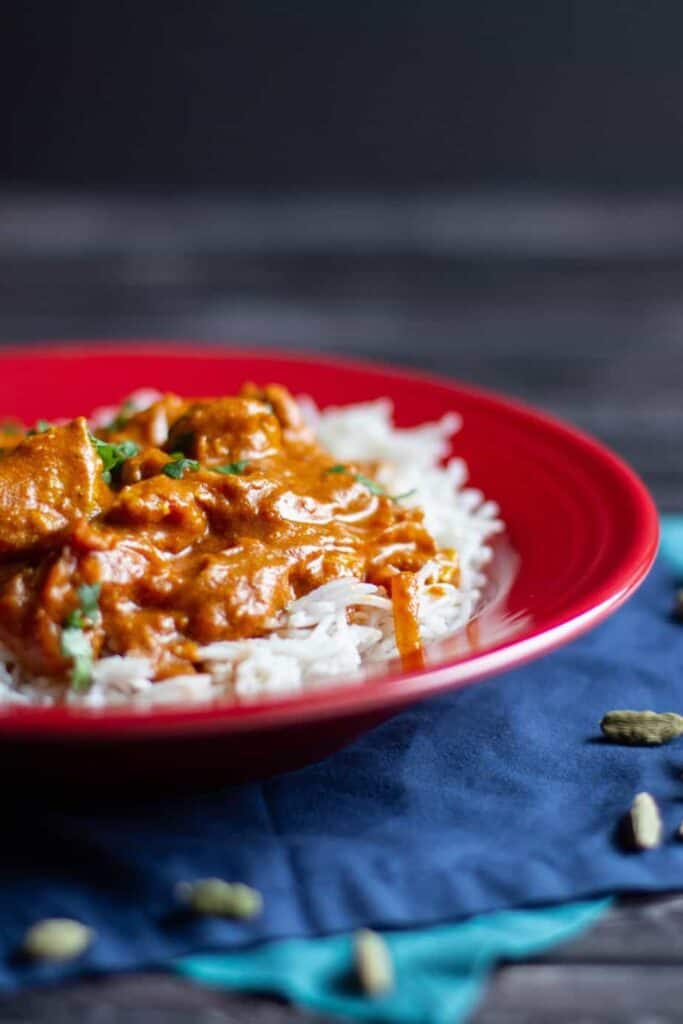 I found this recipe via Bon Appétit, and made a few modifications.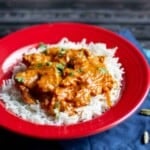 Chicken Tikka Masala
Ingredients
4

tsp

ground turmeric

2

tsp

garam masala

3

tsp

ground cumin

6

garlic cloves,

finely grated

4

tbs

peeled ginger,

finely grated

1 1/2

cups

whole milk yogurt

1

tbs

kosher salt

2

lbs

boneless skinless chicken breasts

3

tbs

olive oil

1

small onion,

thinly sliced

1/4

cup

tomato paste

6

cardamom pods,

crushed

1/2

tsp

red pepper flakes

28

oz

crushed tomatoes

1 1/4

cups

heavy cream

3

tsp

curry powder

kosher salt,

to taste

rice and naan,

for serving
Instructions
Combine the turmeric, garam masala, and cumin in a small bowl.

Add half of the spice mixture, along with the garlic, ginger, yogurt, and salt, to a medium-sized bowl. Stir to combine. Cover the remaining half of the spice mixture and set aside.

Add the chicken breasts to the bowl, making sure that it is completely coated in the yogurt and spice mixture. Cover and chill for 4-6 hours.

Heat the olive oil in a large, heavy pot over medium heat. Add the sliced onion, tomato paste, cardamom, and red pepper flakes. Cook, stirring often, until the onion begins to soften and the tomato paste has darkened (~5 minutes). Add the remaining half of the spice mixture, stir to combine, and cook for another 4-5 minutes.

Add the crushed tomatoes; bring everything to a boil then reduce the heat and simmer. Stir often, scraping up the brown bits on the bottom of the pot, until the sauce starts to thicken (~8-10 minutes).

Add the cream and curry powder. Simmer, stirring occasionally, until the sauce thickens a bit (~30 minutes).

While the sauce is cooking, preheat the broiler to high. Line a rimmed baking sheet with foil, and top that foil with a wire rack (like the one you'd use for cooling your cookies). Arrange the marinated chicken breasts on top of the rack. Broil for 10 minutes, or until black spots start to form on the chicken.

Cut the chicken into bite-sized pieces. After the sauce has been simmering for about 30 minutes, add chicken to the sauce and simmer, stirring occasionally, until the chicken is cooked through (~15 additional minutes). Add salt to taste.

Serve over rice, with naan on the side.
Want more curry-filled goodness? How about this Chicken Curry or Chicken Tikka Masala Soup?