Last Updated on February 21, 2021 by laurenpacek
This soup tastes just like your favorite Indian takeout!
This Chicken Tikka Masala Soup is a big, warm, flavorful, slightly spicy bowl of Indian food goodness. Even though the weather is starting to warm up, don't pass up a chance to enjoy this soup.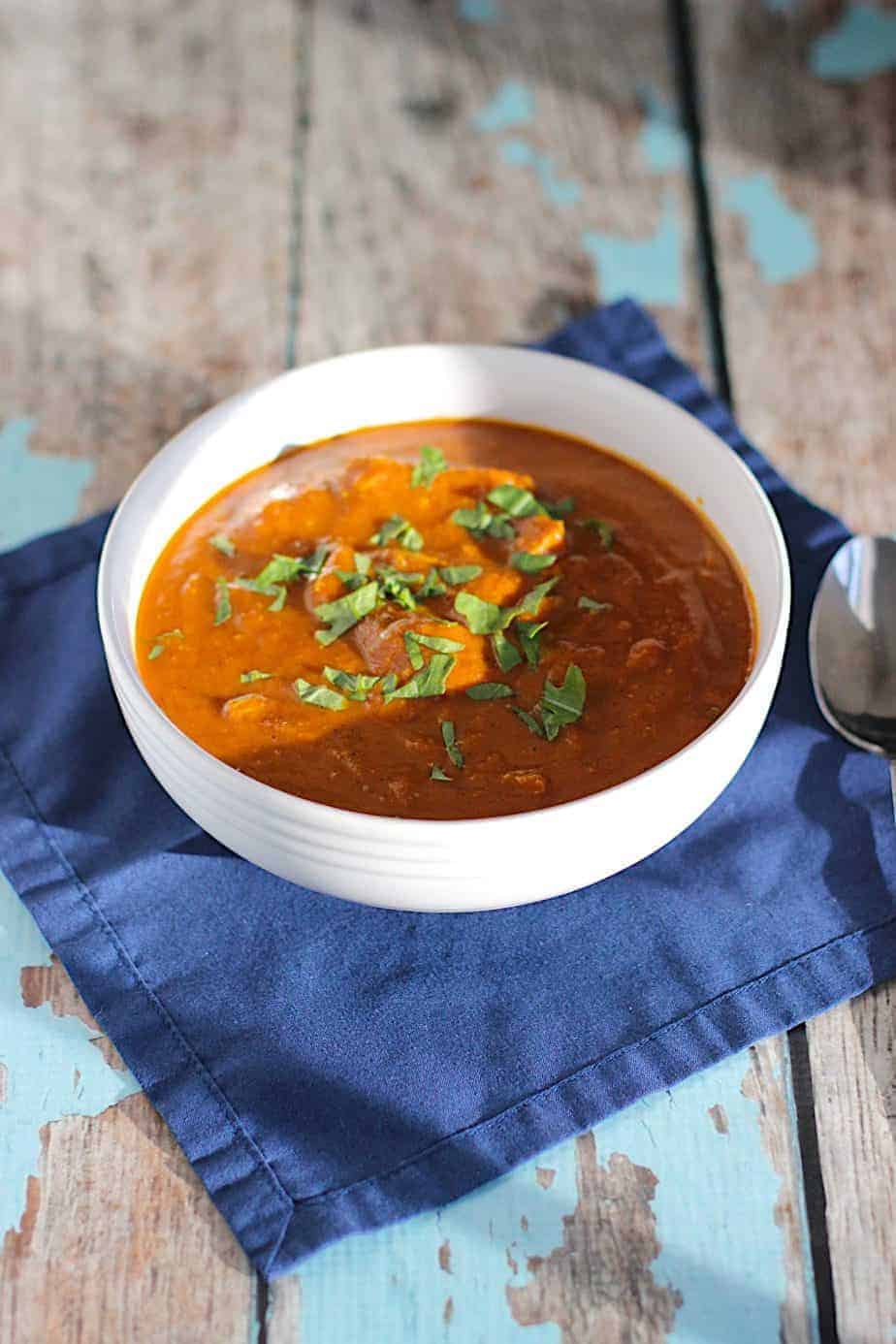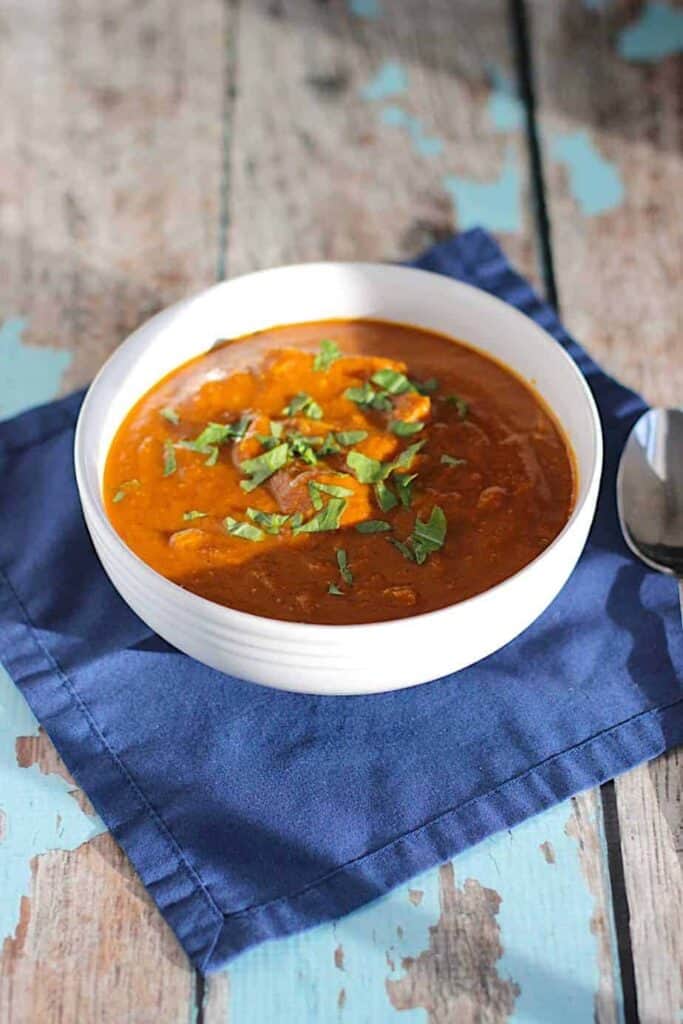 I <3 Indian food
Yes, yes I know that I say this every time I post something that is even vaguely resembles Indian food, but seriously: Indian food is one of my weaknesses. Most recently, I shared some seriously delicious Butter Chicken. Before that there have been a couple of chickpea curries (here and here) and Chicken Curry that my husband loves so dearly. And of course, there is Chicken Tikka Masala.

Tikka masala... in soup form?
When I came across this recipe, I was really intrigued. Chicken Tikka Masala is my go-to order, and soup is one of my favorite things on the planet. Now, I know that combining two things that are great on their own doesn't necessarily produce even greater results (think nacho cheese + rocky road ice cream = blech)... but this seemed like a pretty good bet.
In this case, Chicken Tikka Masala + soup = a very, very good thing. I served this with some warm pieces of naan for dipping and sopping up every bit of this soup.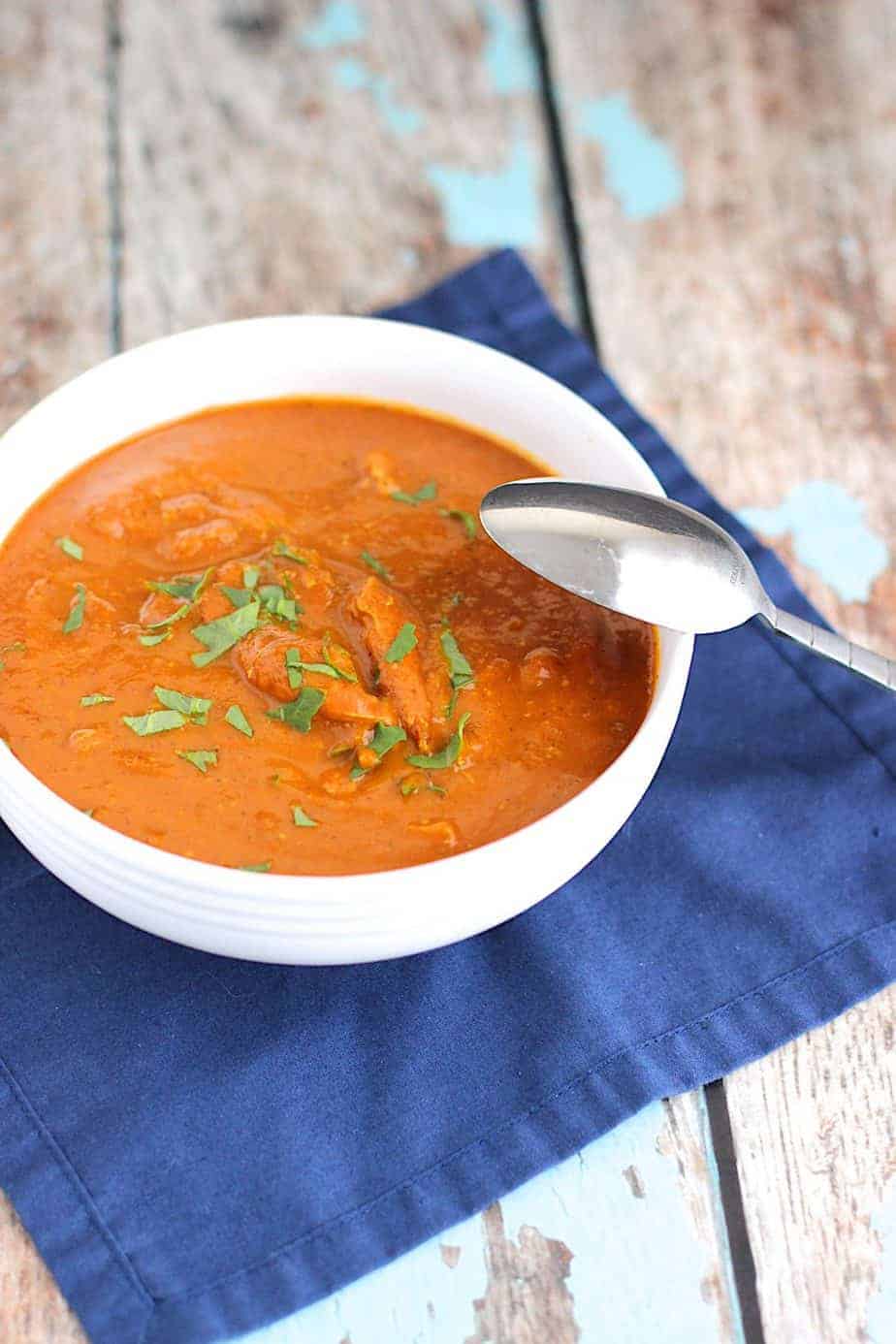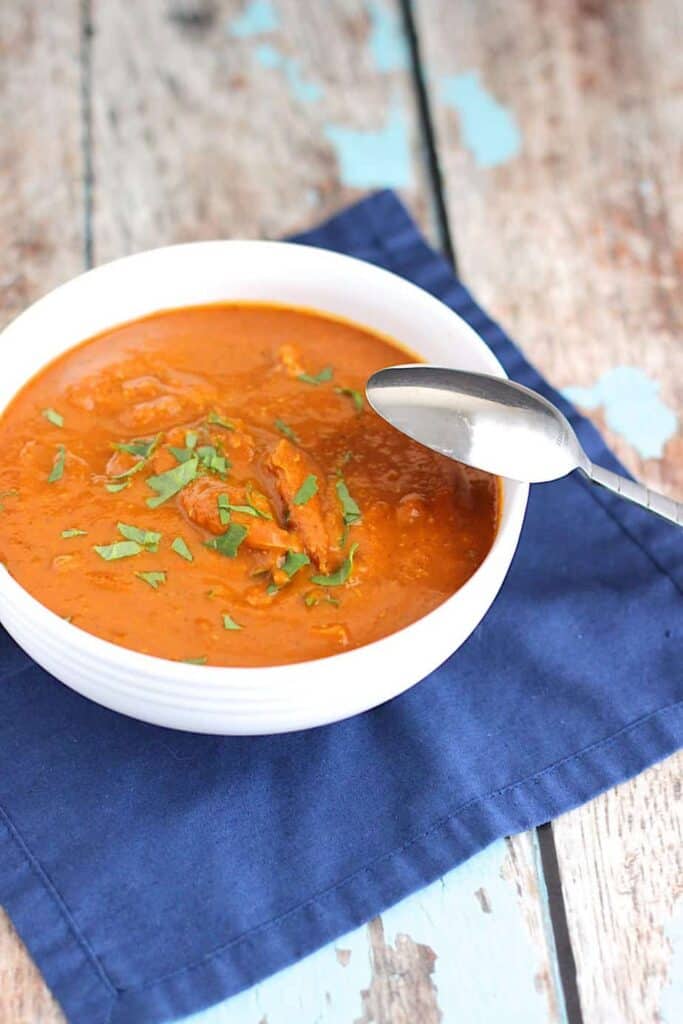 This recipe was adapted from The Modern Proper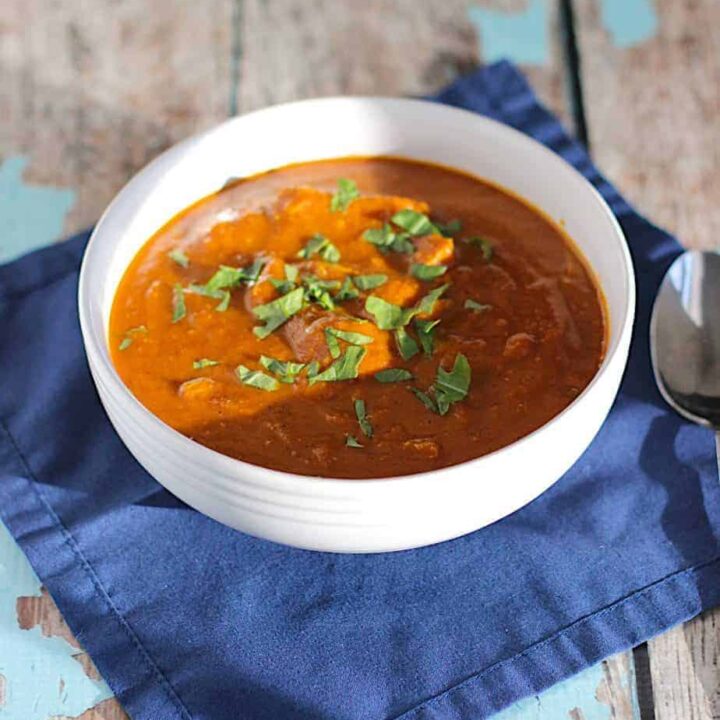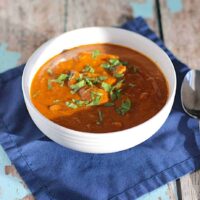 Chicken Tikka Masala Soup
Ingredients
2 tbs olive oil
1 onion, chopped
3 cloves of garlic, minced
½ tsp cayenne pepper
1 tbs garam masala
1 tsp ground ginger
1 tsp curry powder
½ tsp ground cumin
1 tsp turmeric
½ tsp ground cinnamon
2 tbs tomato paste
2 cups chicken broth
28 oz can crushed tomatoes
14 oz can coconut milk
2 lbs chicken breasts, cooked and shredded
1-2 tsp kosher salt
Instructions
Heat the olive oil in a large, heavy-bottomed pot over medium heat. Sauté the onion and garlic until the
onions are translucent; it should take about 5 minutes.
Next, add the spices and sauté for a few more minutes. Add the tomato paste and stir to coat the onions and garlic.
Add the chicken broth, crushed tomatoes, and coconut milk to the pot. Simmer for 30 minutes.
Use an immersion blender (or blend in a regular blender, in batches) until smooth. Add the cooked chicken and simmer until warmed through. Last, add salt to taste.




Nutrition Information:
Yield:

4
Serving Size:

1
Amount Per Serving:
Calories:

736
Total Fat:

38g
Saturated Fat:

22g
Trans Fat:

0g
Unsaturated Fat:

12g
Cholesterol:

195mg
Sodium:

2187mg
Carbohydrates:

26g
Fiber:

6g
Sugar:

12g
Protein:

78g
What kind of gear should I have on hand in order to make this soup?
Pin this recipe for later!