Nothing beats brinner (aka, breakfast for dinner!)
These homemade waffles are delicious as is, but are also endlessly customizable if you want to get fancy!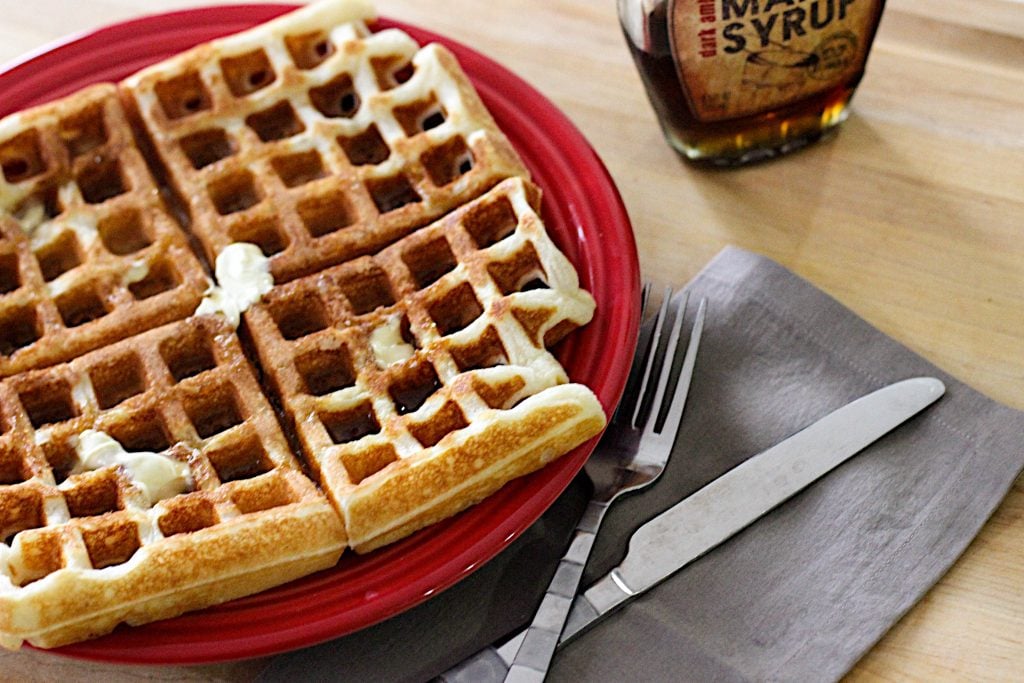 Brinner is life.
What are your thoughts on breakfast for dinner (i.e., brinner)? Sean and I are big, big fans. In fact, we had brinner tonight! I've made these waffles a few times now, and they're fantastic every single time.
They're a "classic" version of homemade waffles that can easily be dressed up any which way you choose. Want to add other spices? Maybe some chocolate chips or nuts? Feel like going crazy with toppings? Do it.
Where did this recipe come from?
I found this recipe on the blog Average Betty.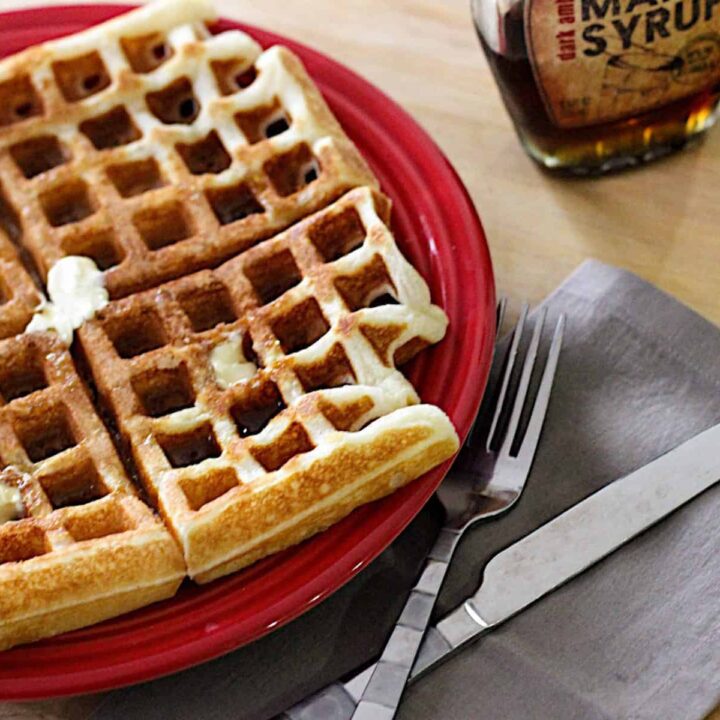 Classic Homemade Waffles
What could be better than brinner?
Ingredients
1 3/4 cups all-purpose flour
1 tbs baking powder
1 1/2 tbs sugar
1/4 tsp salt
1/2 tsp cinnamon
1 3/4 cups milk
2 egg yolks,, beaten
1/2 cup vegetable oil
1 tsp vanilla
2 egg whites,, whipped until stiff
toppings of choice
Instructions
In a medium-sized bowl, whisk together the flour, baking powder, sugar, salt, and cinnamon.
Pour the milk, beaten egg yolks, vegetable oil, and vanilla over the flour mixture. Whisk until just combined. The batter will be lumpy.
Gently fold the egg whites into the batter. The batter will still be lumpy.
Pour batter into your waffle maker and cook until they reach the desired color.
Top with whatever your heart desires.
Want more waffles?
Well, obviously. Check out these Sweet Potato Waffles! We also have Pumpkin Waffles and Churro Waffles, too!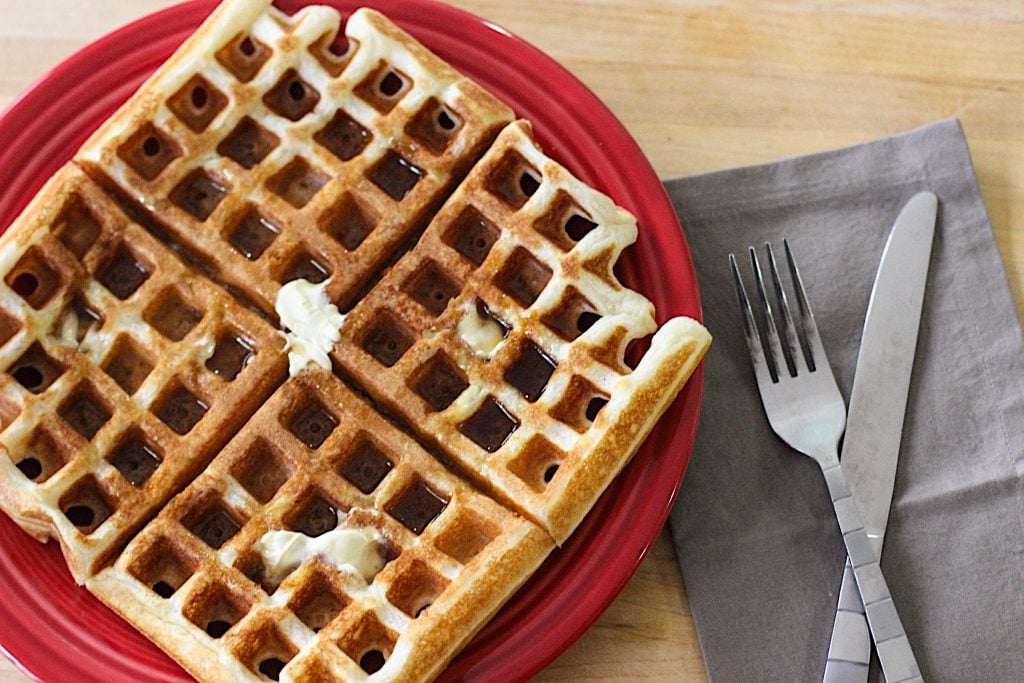 Pin this recipe for later!