Last Updated on February 21, 2021 by laurenpacek
This strawberry crisp is everything you could want it to be: sweet, tangy, and subtly spiced It is just about perfect when topped with vanilla ice cream.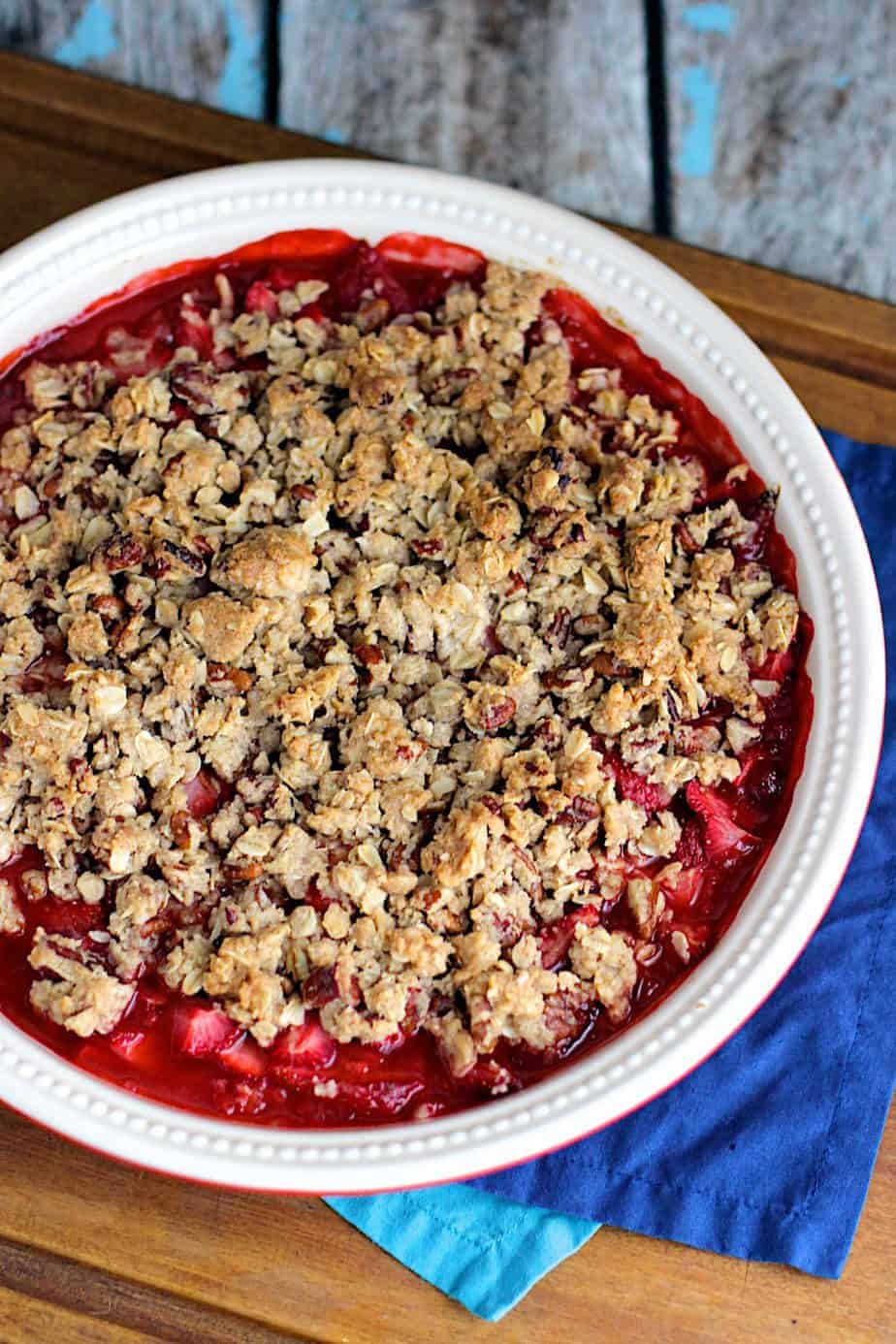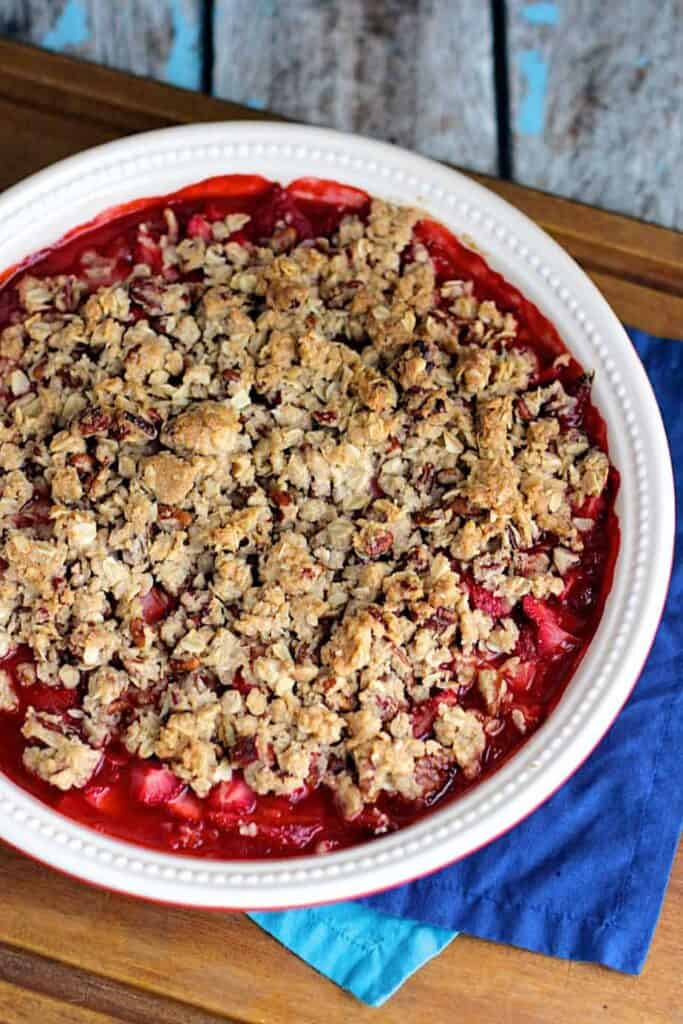 I have a bad habit of buying 2-for-1 pints of strawberries, regardless of how many I already have at home. I can't help myself. They're so good at this time of year. Plus, I'm usually eating them for breakfast with yogurt and for lunch on this strawberry balsamic salad, so buying a ton of strawberries usually isn't a big deal.
However, this past week, I've been eating overnight oats, so the strawberries started piling up. I thought a pie would be a nice way to use them up, but honestly? I find pie a little fussy sometimes. That's probably mostly because I'm still not very good at making pie crust.
All was not lost, however, because we have the crisp. All of the pie-like goodness without any of the fussiness.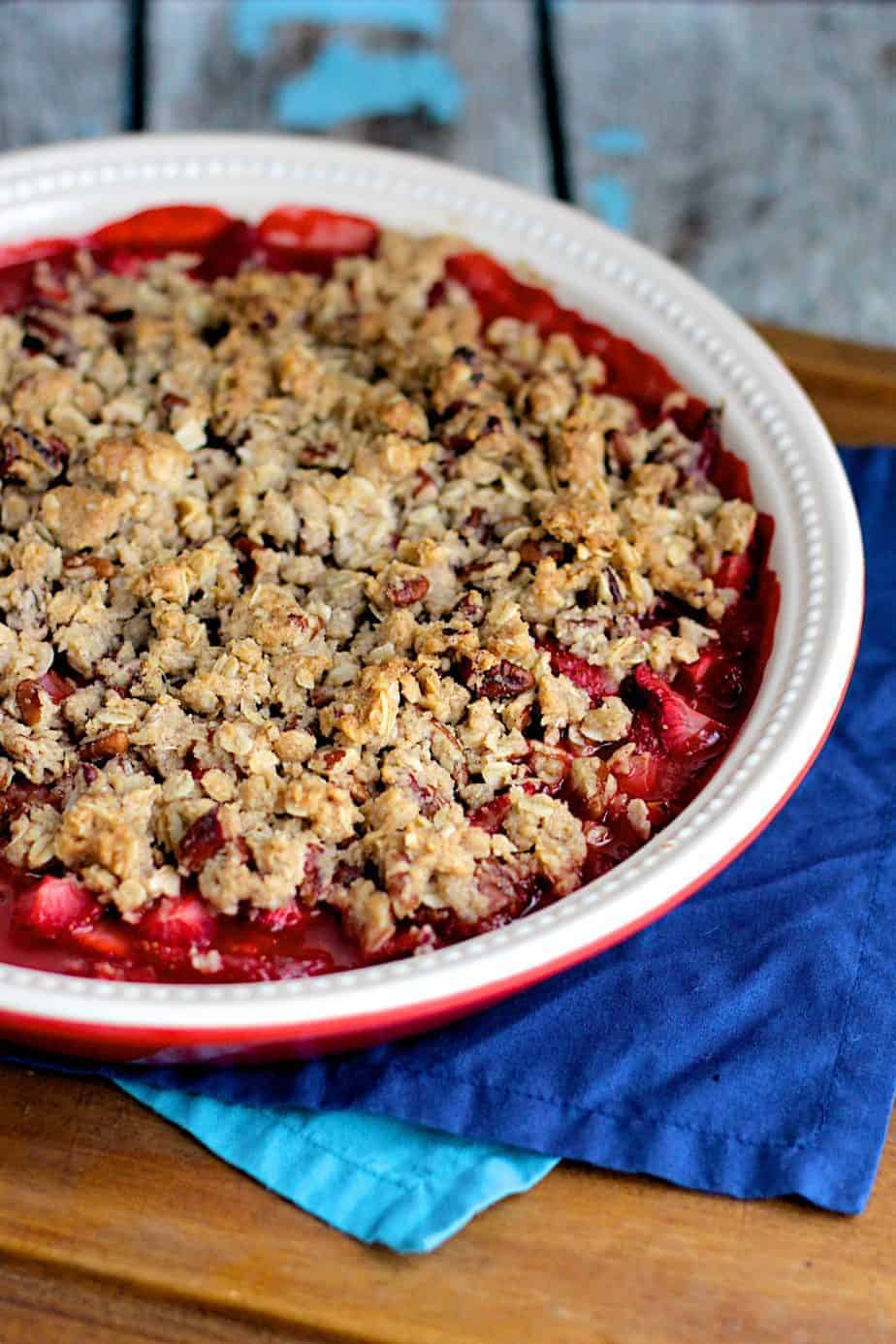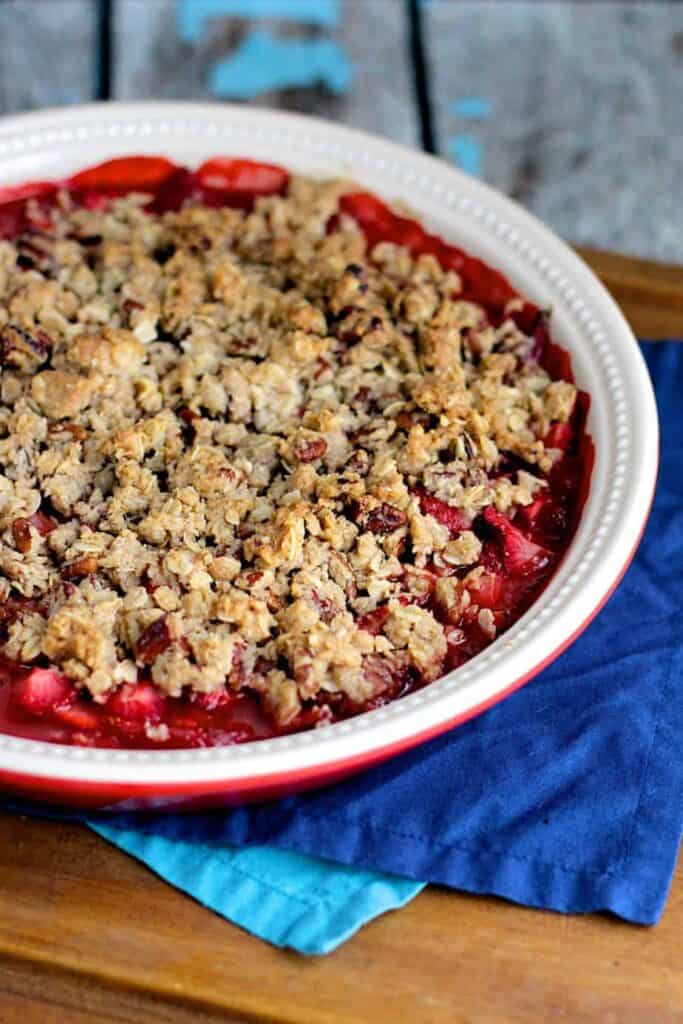 Sweet, ripe strawberries are quartered, doused with lemon juice to help cut through the sweetness a bit, and coated in a flour and sugar mixture.
The strawberry goodness is then topped with a crumbly mixture of sugar, flour, butter, and pecans, for crunch. Salt, for contrast and flavor enhancement, and cinnamon, for spice, are also added.
Want some more fruit crisp goodness? This apple crisp from Joy the Baker is pretty darn fantastic, too. Need more treats that feature strawberries? This Mixed Berry Chia Seed Jam is 10/10 and these Strawberry Crumb Bars are pretty great, too!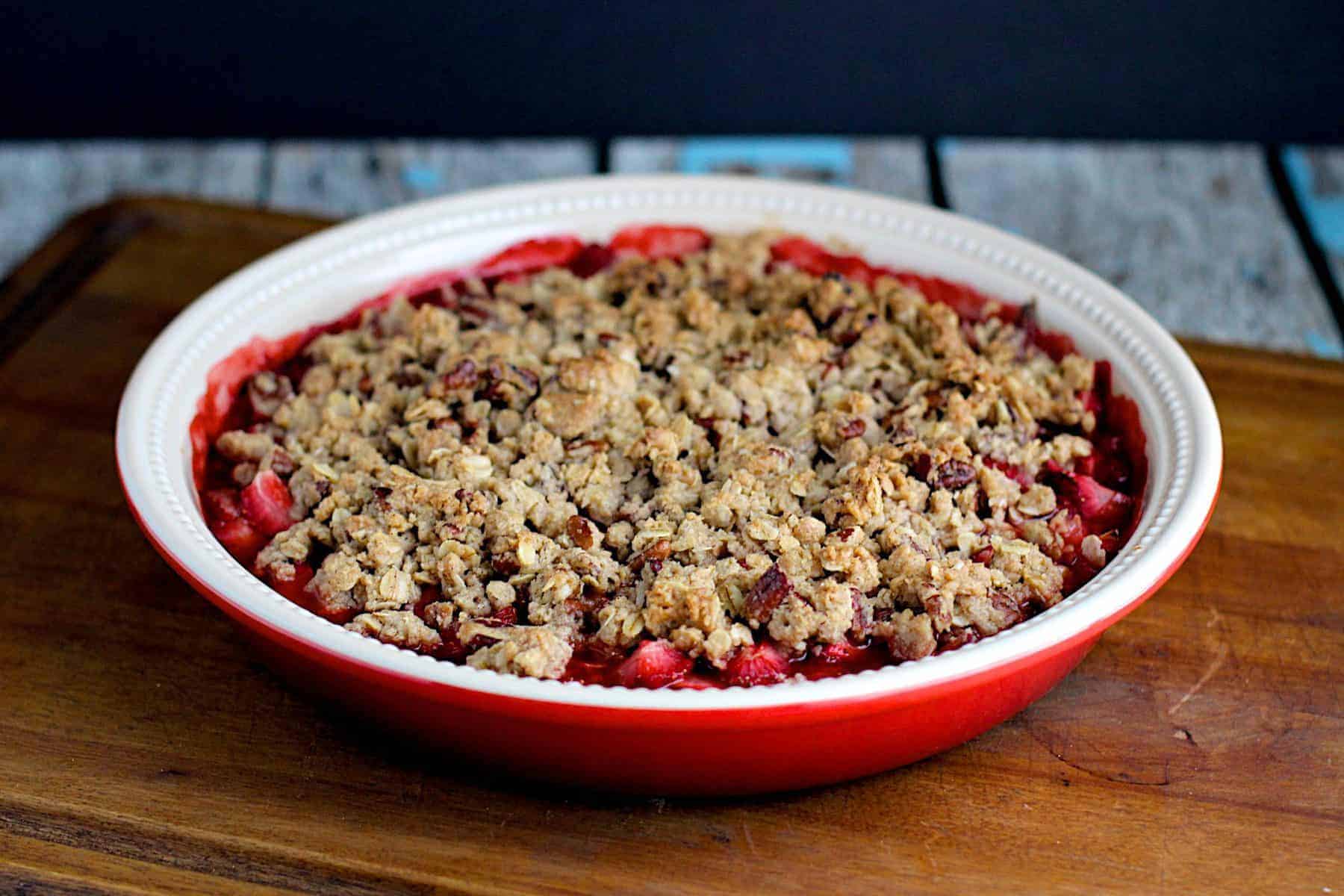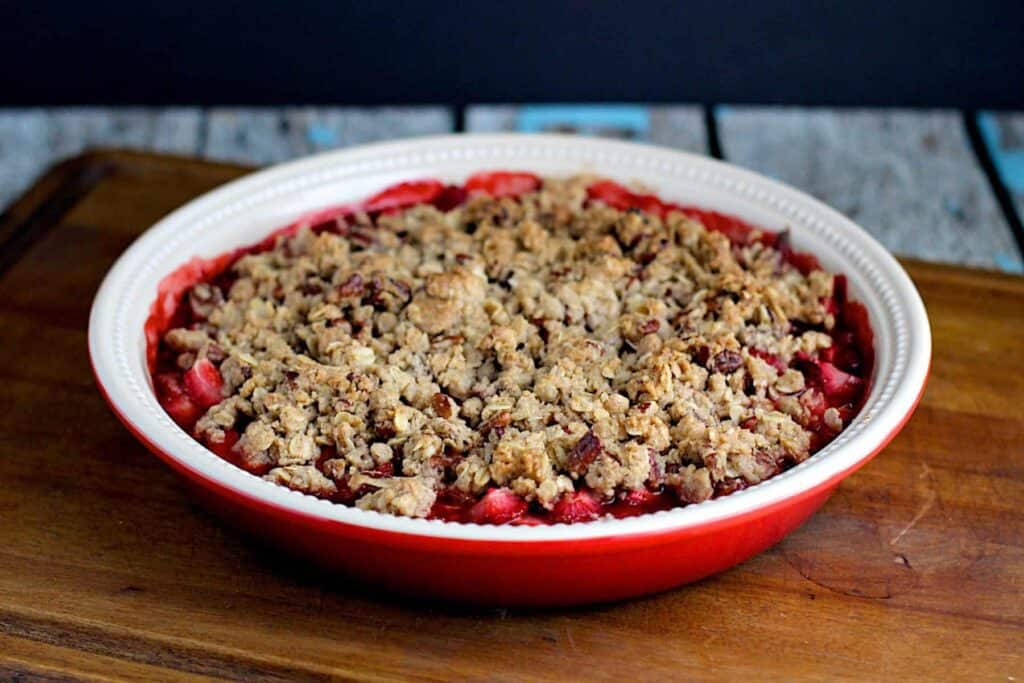 This recipe is based on, but modified from, this one found on Craving Alaska.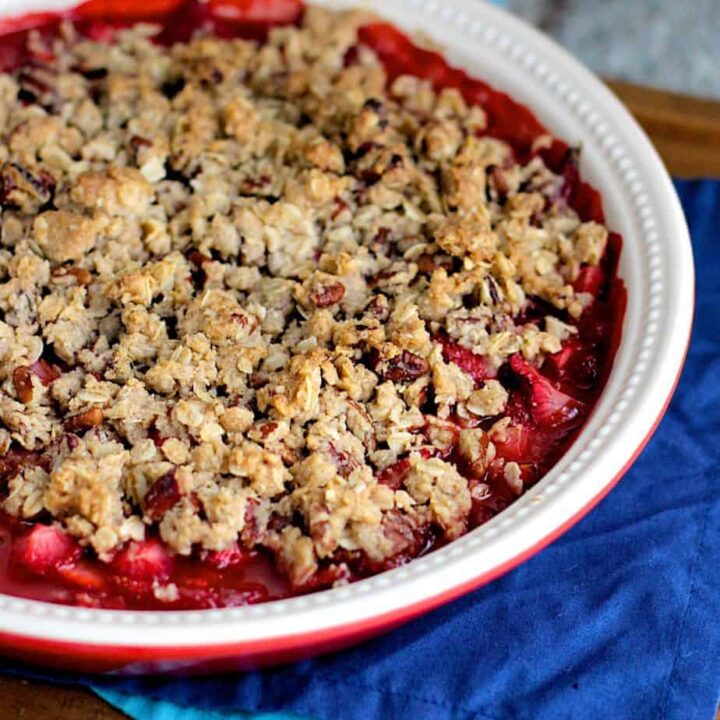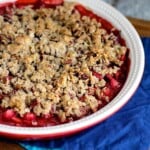 Strawberry Crisp
Ingredients
For the filling
2

pints

strawberries,

hulled and quartered

juice of 1 lemon

¼

cup

granulated sugar

¼

cup

brown sugar

¼

cup

all-purpose flour
For the topping -
1

cup

all-purpose flour

½

cup

rolled oats

½

cup

pecans,

chopped

½

cup

butter,

melted and cooled

¼

cup

brown sugar

½

tsp

ground cinnamon

½

tsp

kosher salt
Instructions
Preheat the oven to 350 degrees F.

Add the strawberries, lemon juice, sugars, and all-purpose flour to a large bowl. Toss until the strawberries are well coated. Pour the strawberries into a 9-inch pie dish. Set aside.

In a medium-sized bowl, combine all ingredients for the topping. Mix until crumbly and everything is incorporated. Sprinkle it over the strawberries in an even layer.

Bake for 45 minutes. Allow the crisp to cool slightly.
Recipe Notes
Note: It's optional, but totally recommended, to eat this while still warm, topped with vanilla ice cream.