Last Updated on December 2, 2021 by laurenpacek
Some days, there are few things more satisfying than the simplicity of Oatmeal Chocolate Chip Cookies.
Sure, the flavors aren't particularly complex. But they're sweet and chewy, and totally delicious. Complexity can be overrated, I say.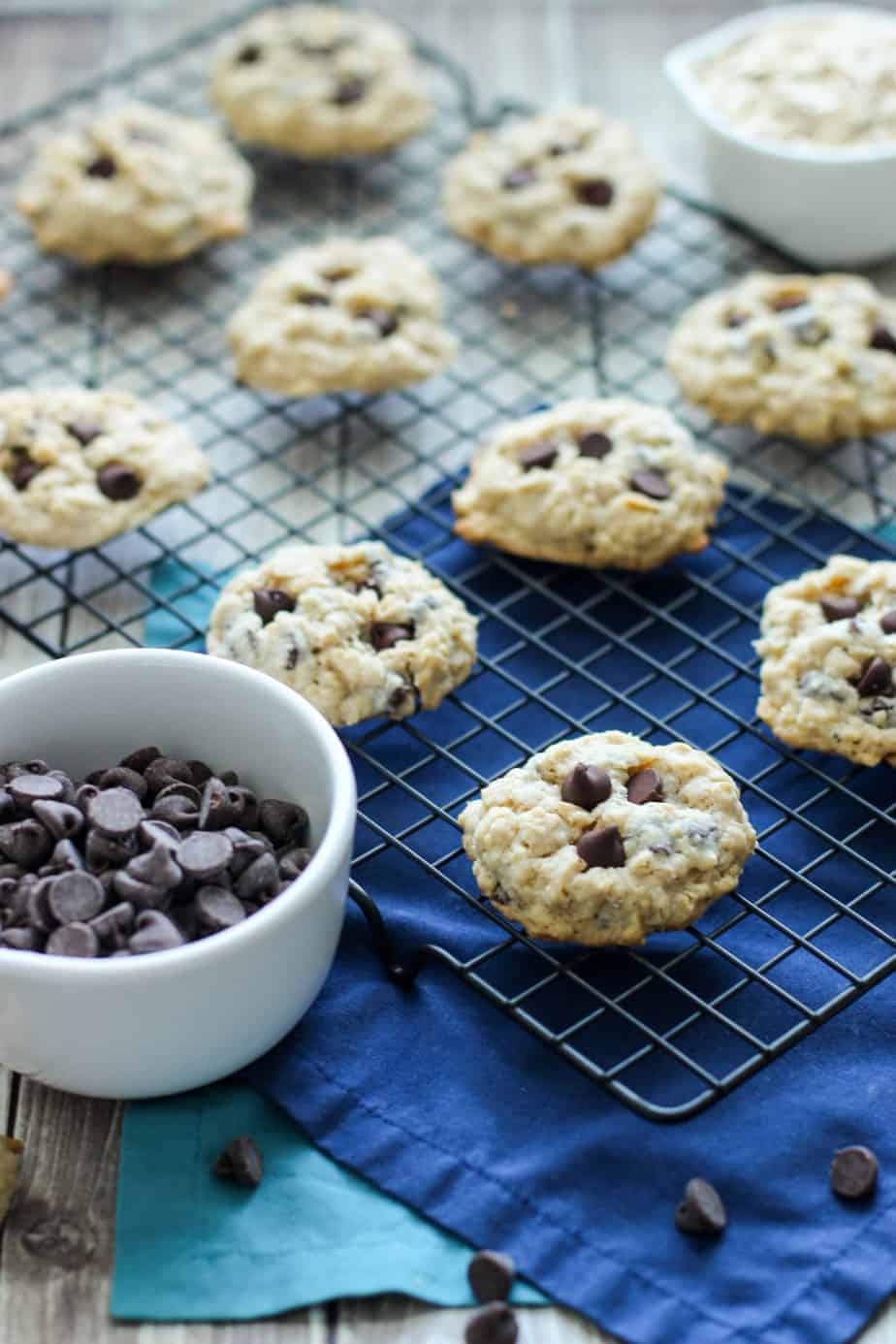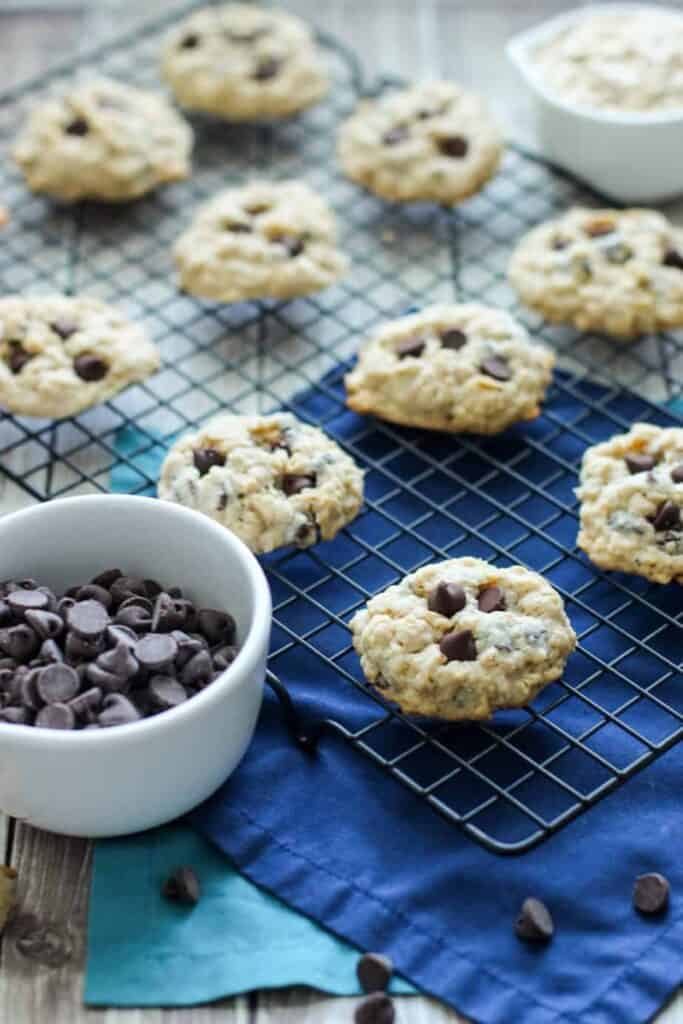 I haven't really addressed this yet, but here goes... You may have noticed that things are looking a little different around here lately. I finally took the plunge and decided to take my blog self hosted! Basically this means that I now have all the creative control over the functionality and appearance of A Nerd Cooks that I could ever want.
It's a bit of a work in progress since it's just me working on this, not a team of people. So if you happen to come across broken links or missing photos (or anything else that looks wonky), please bear with me. Also feel free to also shoot me an email to let me know! I'm steadily working through my blog posts to freshen things up and make sure that everything is working the way that it should so that you can have the most enjoyable experience possible.
Stay tuned for more updates and lots of good stuff. Thank you so much for reading and for coming along on this journey with me! I appreciate you all very much.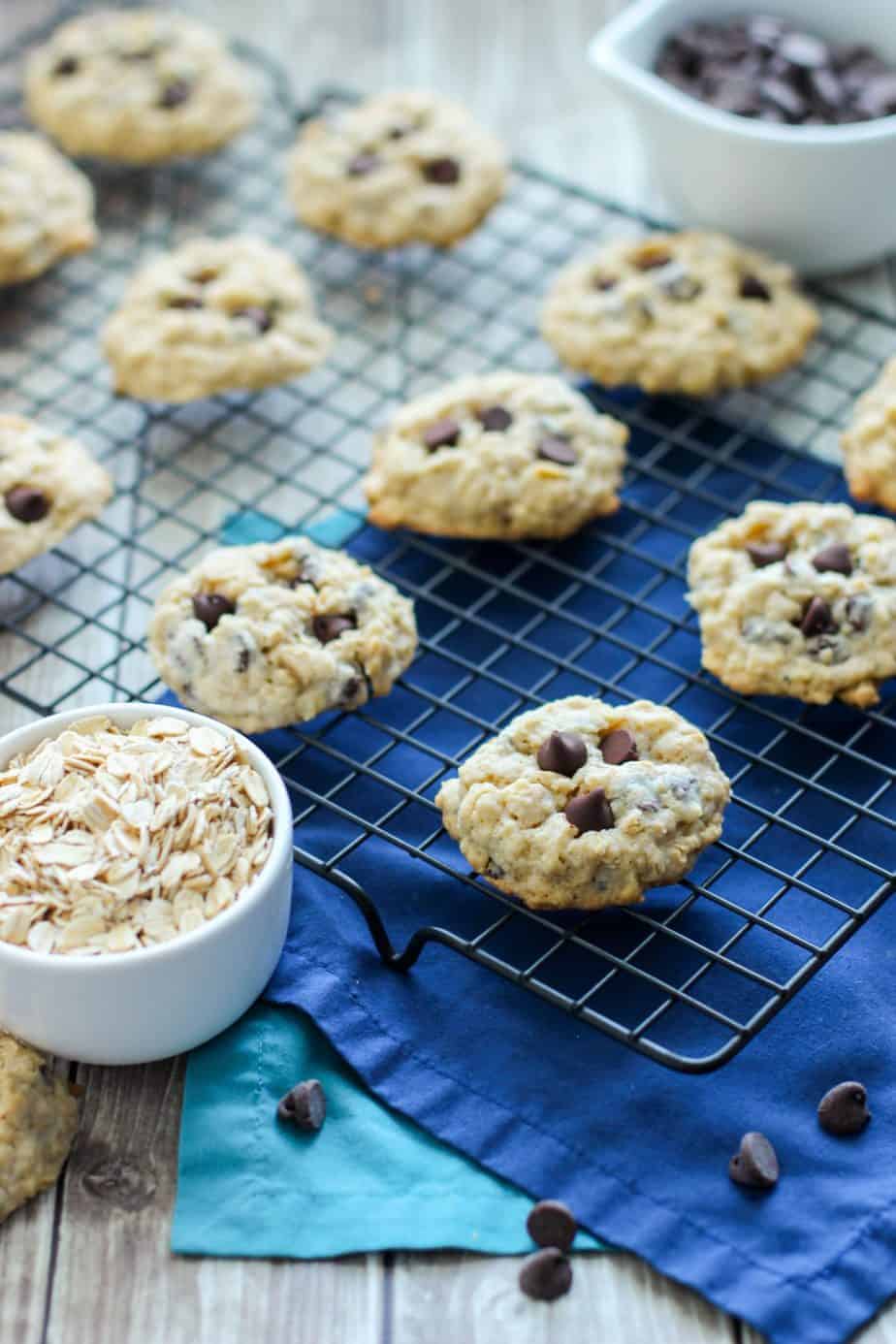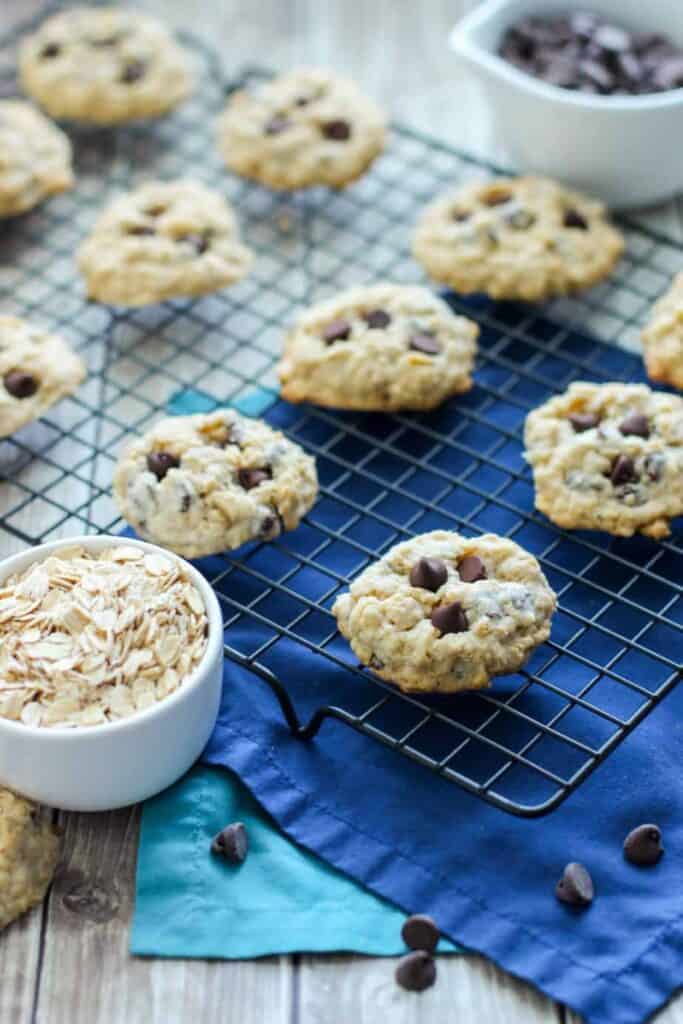 In the meantime, please enjoy some of these chewy Oatmeal Chocolate Chip Cookies! I think that you'll be pretty pleased with them. I know I am. In fact, I'm eating one as I type this.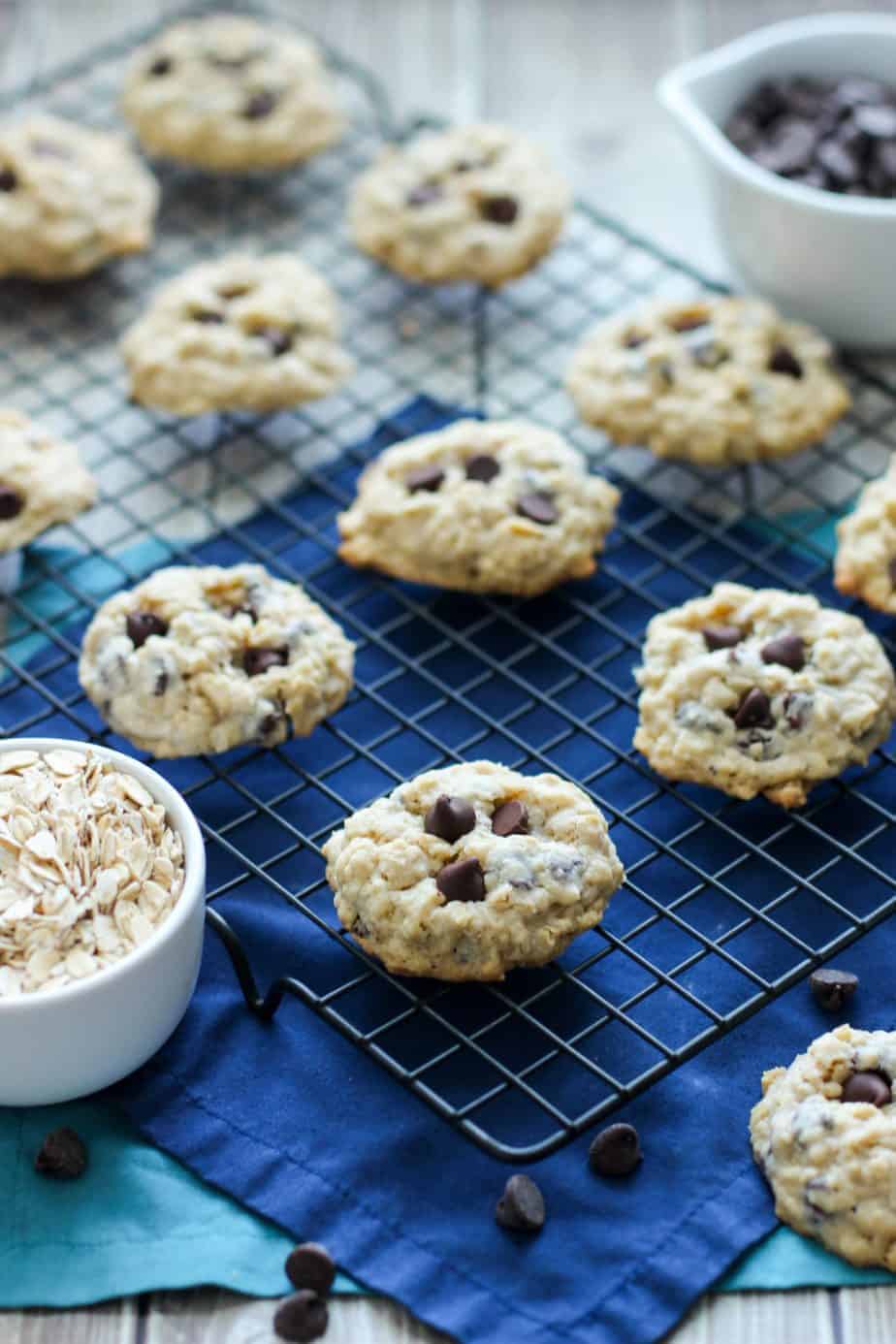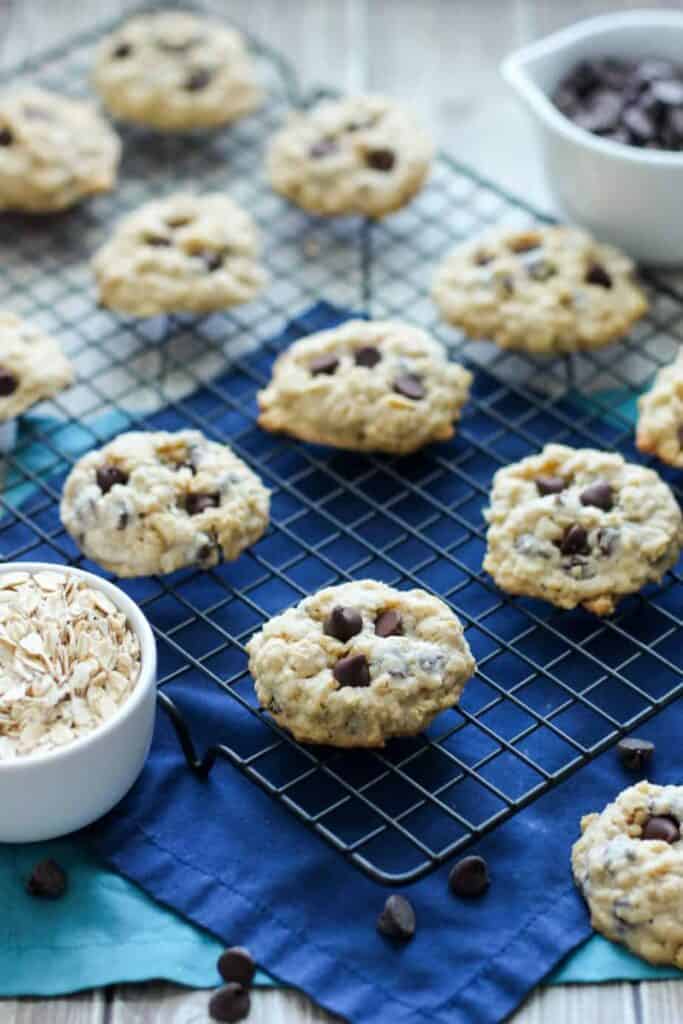 This recipe comes from Bunsen Burner Bakery. If you haven't been to her blog yet, I strongly suggest that you do. Of course the photos are beautiful, and the food looks and sounds delicious. But I'm also a fan because she, like me, is a scientist by day. Check it out!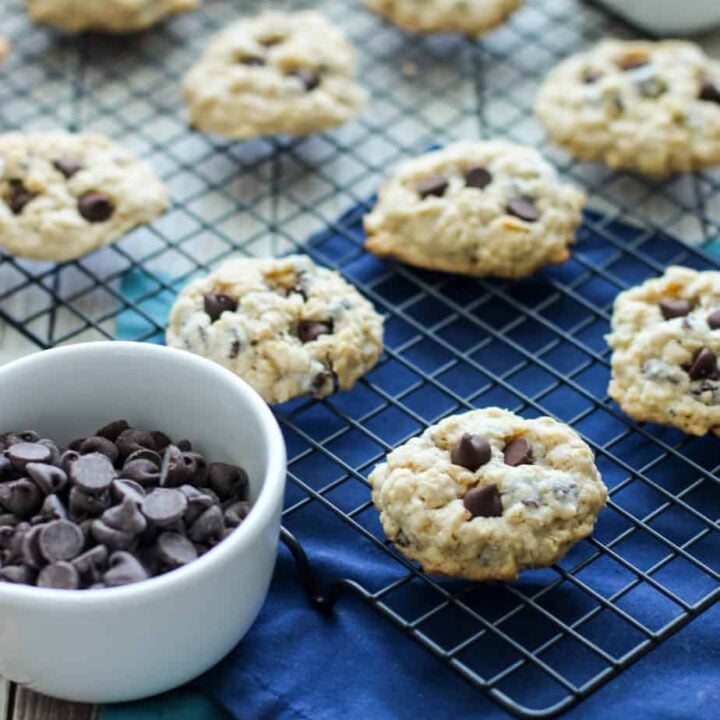 Oatmeal Chocolate Chip Cookies
Some days, there are few things more satisfying than the simplicity of Oatmeal Chocolate Chip Cookies.
Ingredients
16 tbsp unsalted butter, softened
1 cup brown sugar, packed
¾ cup granulated sugar
2 eggs, room temperature
2 tsps vanilla extract
1 ½ cups all-purpose flour
¾ tsp salt
½ tsp baking powder
3 cups old-fashioned rolled oats
1 ½ cups semi-sweet chocolate chips
Instructions
Preheat the oven to 350 degrees F. Line a baking sheet with parchment paper. Set aside.
In a medium-sized bowl, whisk the flour, salt, and baking powder together. Set aside.
In the bowl of a stand mixer, cream the butter and sugars together until light and fluffy. One at a time, beat in the eggs, followed by the vanilla extract.
Add the dry ingredients to the butter/sugar mixture and beat until just combined.
Add in the oatmeal in batches, stirring after each addition, until just combined. Stir in the chocolate chips until evenly distributed.
Drop the dough by the 1.5 tablespoons onto the prepared baking sheets. Bake for 10-12 minutes, or until the bottom is golden brown.
Allow the cookies to cool on the baking sheet for 10 minutes before transferring them to a wire rack to finish cooling completely.
Nutrition Information:
Yield:

36
Serving Size:

1
Amount Per Serving:
Calories:

165
Total Fat:

8g
Saturated Fat:

5g
Trans Fat:

0g
Unsaturated Fat:

3g
Cholesterol:

24mg
Sodium:

63mg
Carbohydrates:

22g
Fiber:

1g
Sugar:

13g
Protein:

2g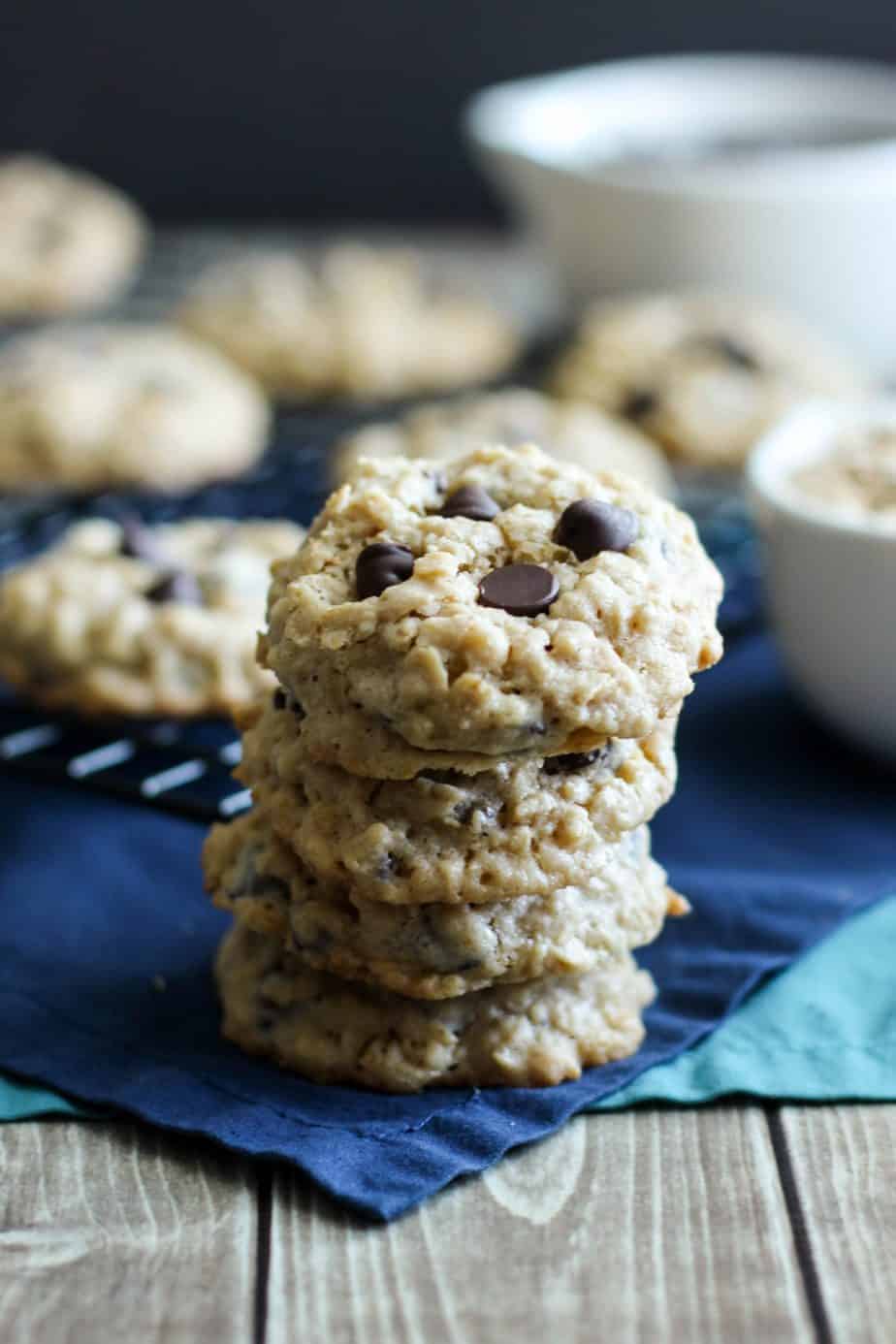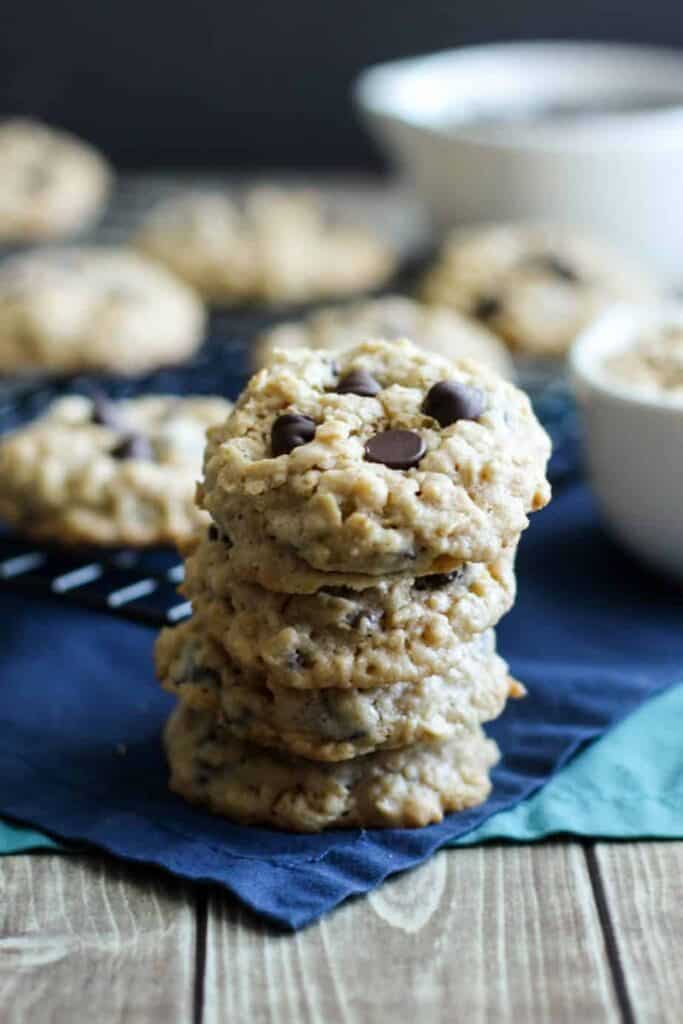 Pin this recipe for later!