Last Updated on February 20, 2021 by laurenpacek
What holiday table is complete without cranberry sauce?
This Cranberry Jello Salad is sweet, tangy, and incredibly easy to make. A handful of ingredients get mixed together, and after a short stint in the fridge, make a delicious, easy side dish.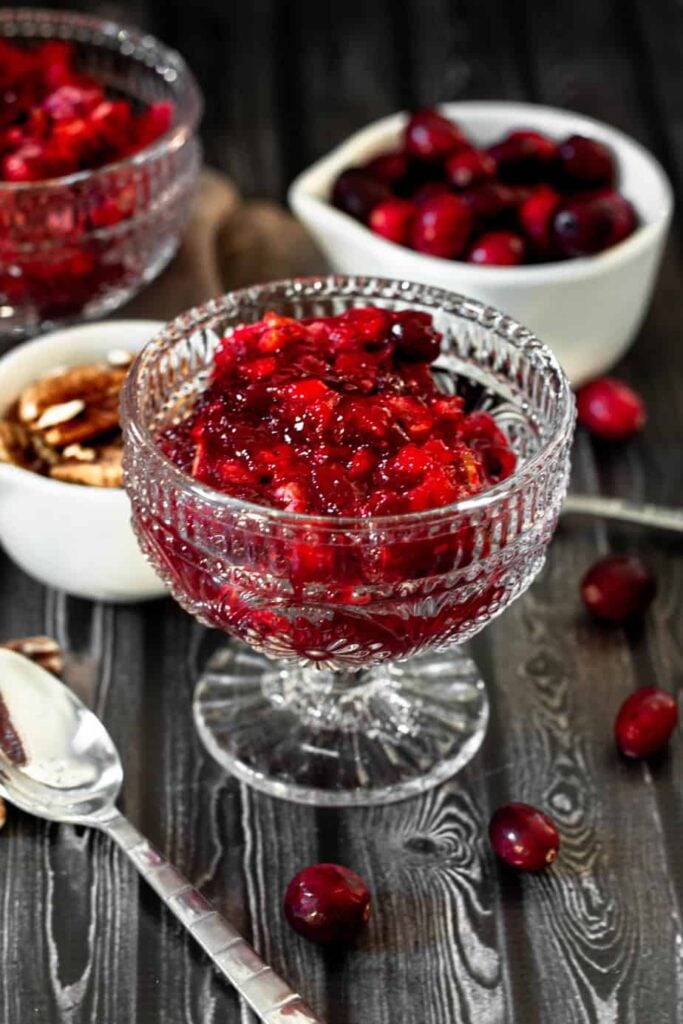 Where does the name come from?
Tammy is my mom. And for as long as I can remember, it has been her job to bring this cranberry dish to every family Thanksgiving (and occasionally Christmas) celebration. It's always a hit, and certainly beats the plain canned stuff.
Okay so it does contain a can of cranberry sauce. BUT it's the whole berry kind. AND there are other tasty bits in there, too. Crushed pineapple and orange juice/zest contribute additional flavor and sweetness. Chopped pecans also offer a bit of crunch that contrasts nicely with the texture of the otherwise soft Jello salad.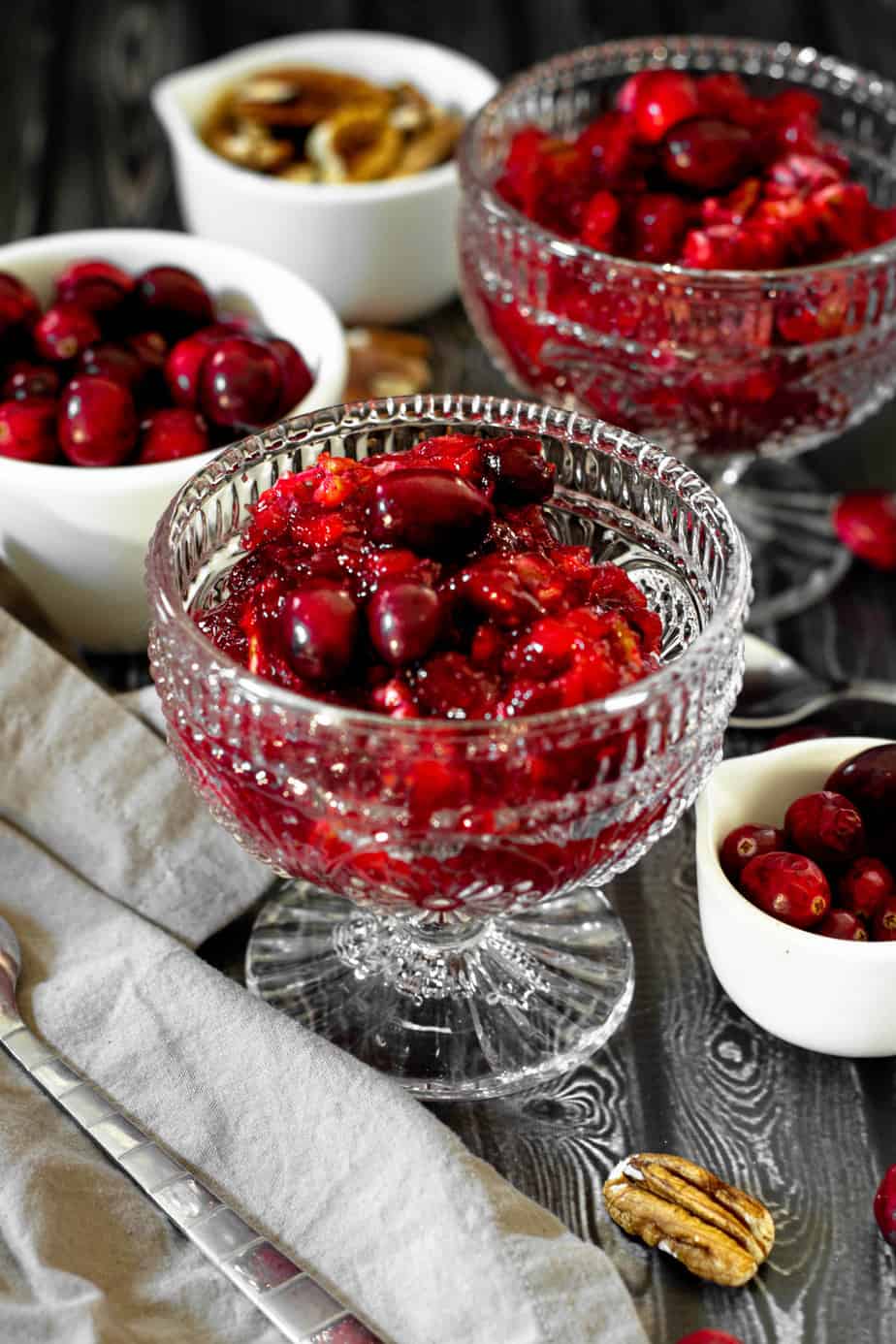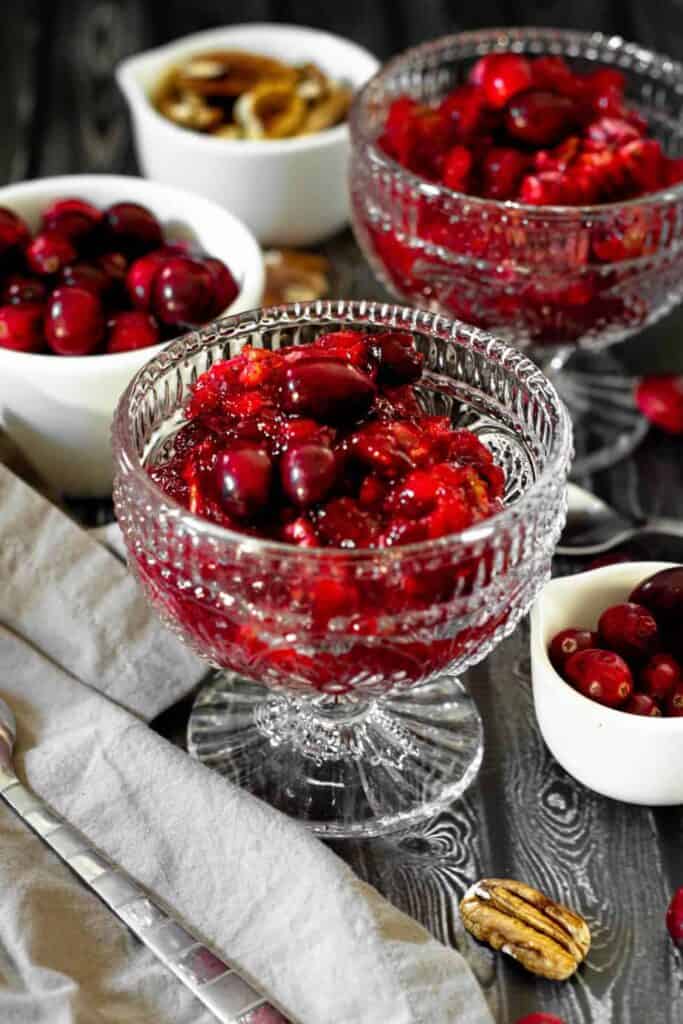 Easy sides are the name of the game
Preparing Thanksgiving and Christmas holiday meals can be stressful enough. No need to add to that stress by making side dishes that are overly complicated.
And truthfully, this one couldn't be much easier to make. If you can boil a bit of water and use a spoon to stir, you can make this Cranberry Jello Salad.
That's really just about all there is to it. This recipe starts off with a packet of Jello meeting a bit of hot water. Cranberry-flavored Jello would be preferred here, but this recipe allows for a bit of flexibility, too. I've used raspberry and cherry Jello with great success, too.
Next, you'll add the canned cranberry sauce, crushed pineapple, orange juice and zest, along with chopped pecans to the Jello. Everything gets mixed up and poured into a dish. Stash it in the fridge and wait a bit. You will be rewarded with a tasty, low effort, side dish.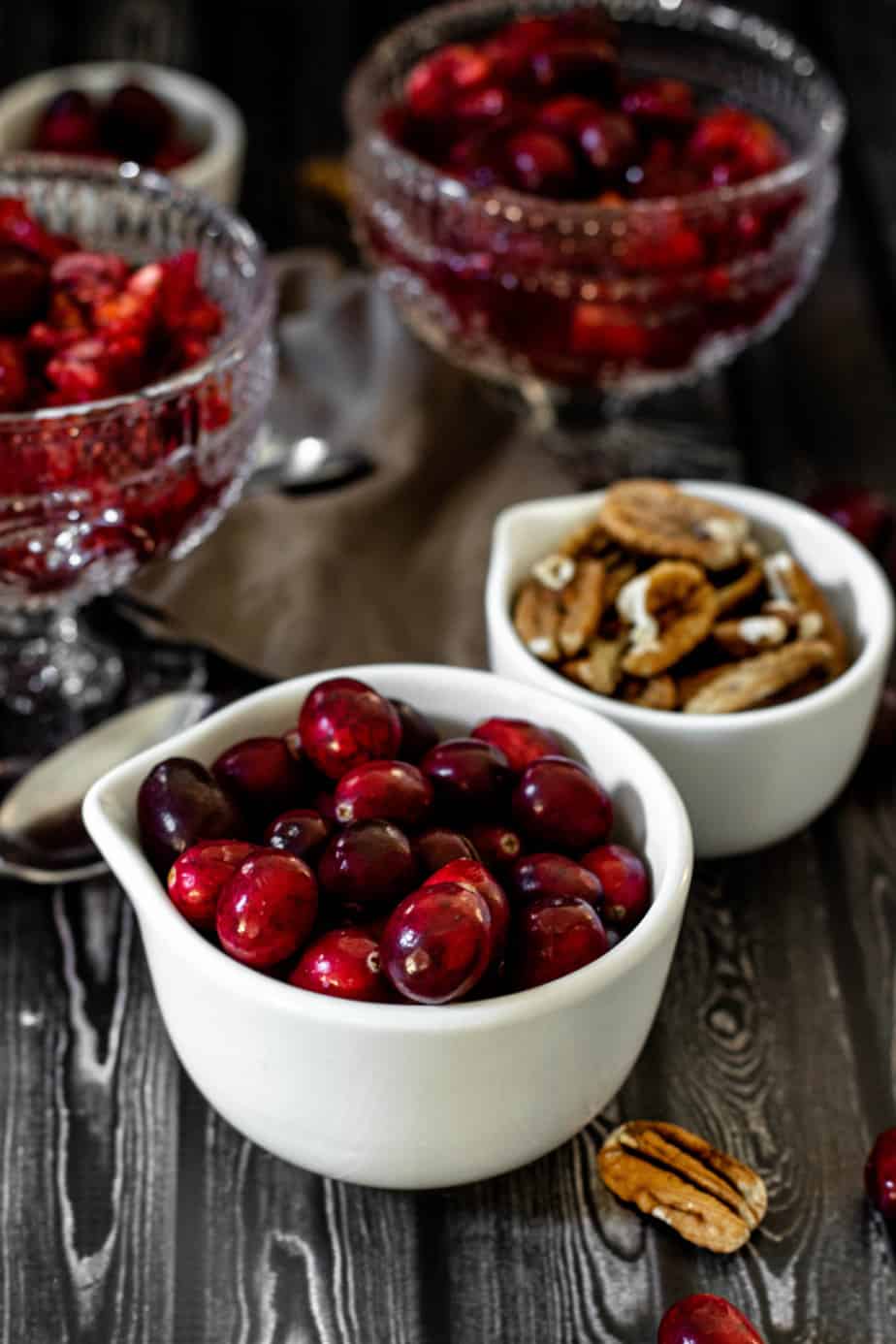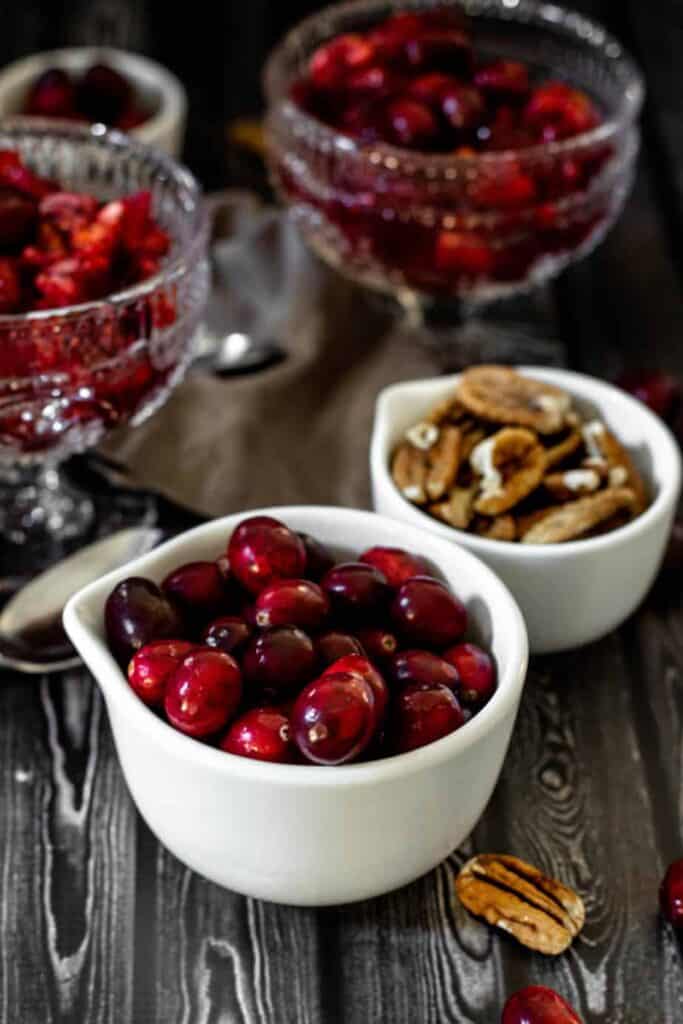 Want other cranberry-forward recipes?
If you're looking for another cranberry sauce recipe, give my Hard Cider Cranberry Sauce a try! It does not disappoint.
If cocktails and/or sweets are on your mind, look no further: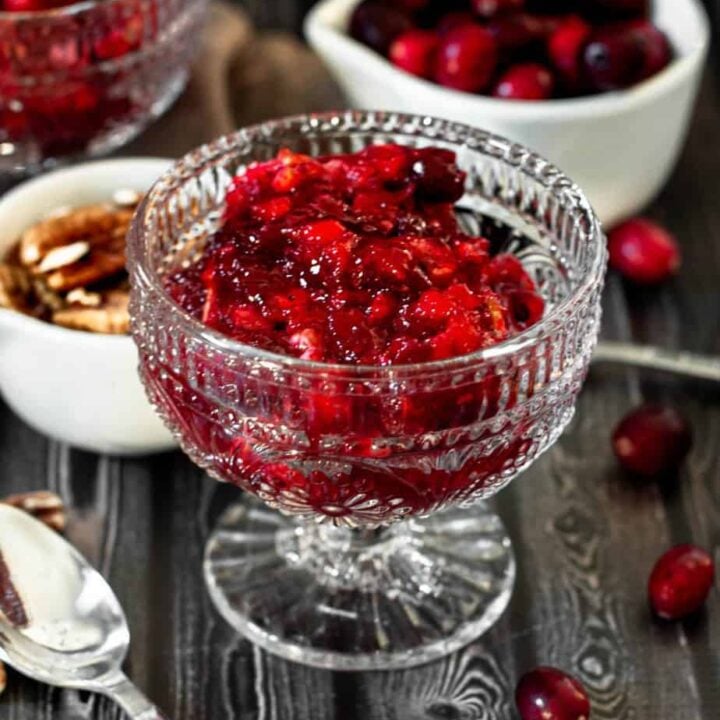 Cranberry Jello Salad
Total Time:
4 hours
15 minutes
Ingredients
3 oz box cranberry-flavored Jello (see notes)
1 cup hot water
16 oz can whole berry cranberry sauce
8 oz can crushed pineapple, drained
1 orange, juiced and zested
¾ cup pecans, chopped
Instructions
Dissolve the box of Jello in the hot water
Add the cranberry sauce and stir well
Add the crushed pineapple, orange juice and zest, and chopped pecans
Pour the Jello mixture into an 8x8-inch baking dish and chill in the refrigerator for at least 4 hours and up to overnight
Notes
Though cranberry-flavored Jello is preferred, feel free to use raspberry or cherry, too.
What should I have on hand in order to make this?
Pin this recipe for later!