These Jumbo Blueberry Muffins are BIG, full of sweet blueberries, tangy lemon zest, and have domed tops that are also crunchy (thanks to the addition of turbinado sugar)!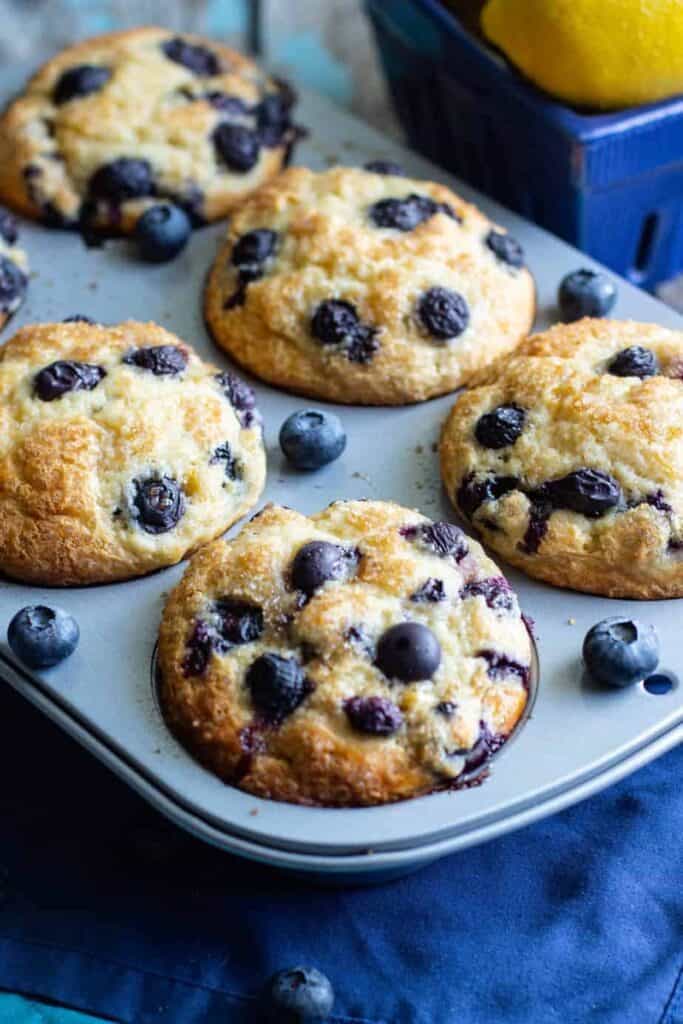 Sometimes a regular sized muffin just will not do. Sometimes you want a big ass muffin like you'd get in a coffee shop. Know what I'm saying? When that desire strikes, look no further than these Jumbo Blueberry Muffins.
The recipe is based on one that I've used before (see these Bakery Style Double Chocolate Muffins). Naturally, I swapped out chocolate for fresh, sweet blueberries and zingy lemon zest.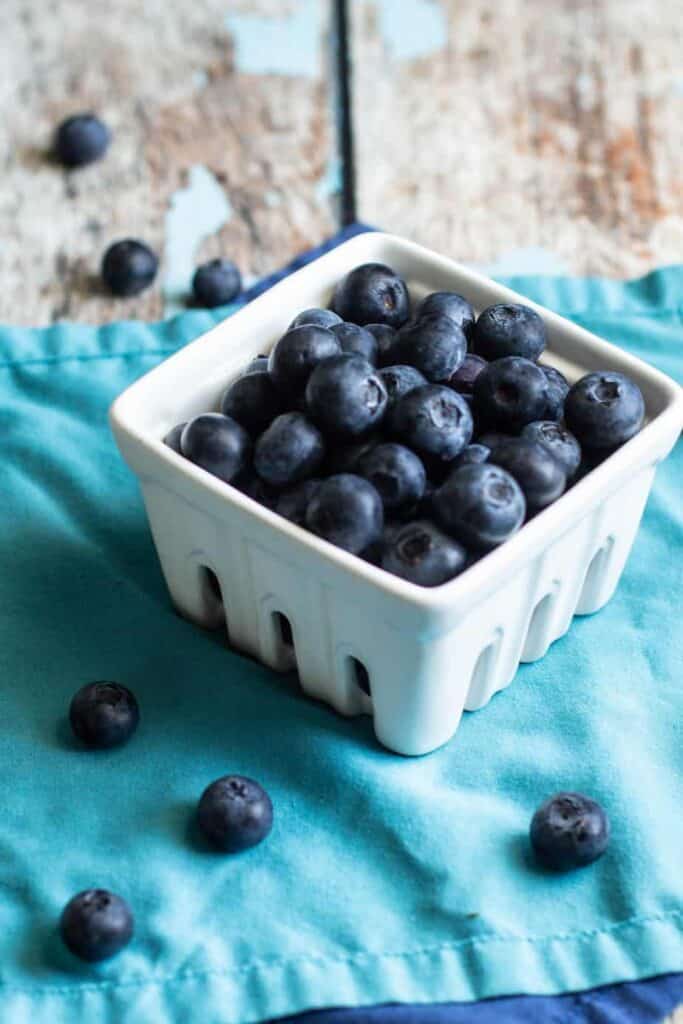 You may have started to catch on, based on recent posts in the past, but I've taken to photographing some of the major ingredients in my recipes. These blueberries deserved a chance to shine on their own!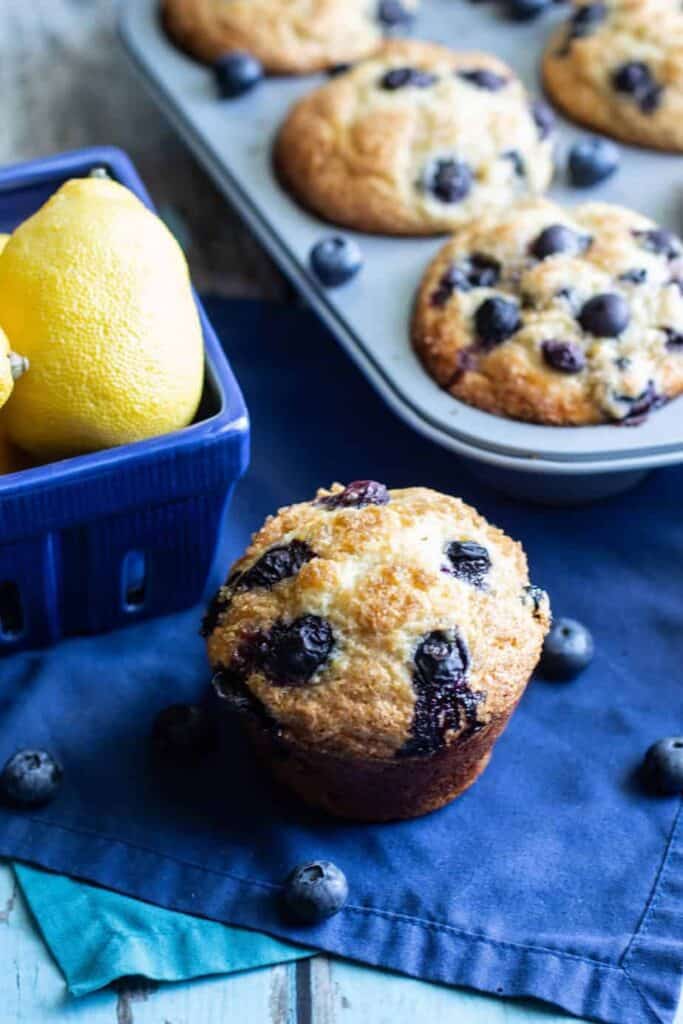 Of course, you can always make regular-sized muffins from this recipe. I've included baking instructions (as the times will vary) for both regular and jumbo muffin varieties.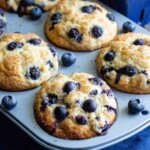 Jumbo Blueberry Muffins
Course:
Breakfast, Brunch, Dessert
Servings
:
8
jumbo muffins
Ingredients
3

cups

all-purpose flour

1

tbs

baking powder

1/2

tsp

baking soda

1/2

tsp

salt

1

tbs

unsalted butter,

room temperature

1 3/4

cups

granulated sugar

2

eggs

1

tsp

vanilla extract

1 1/2

cups

plain Greek yogurt

1

pint

blueberries,

reserving a few for topping muffins

Zest of 2 lemons

Turbinado sugar,

for topping muffins
Instructions
Preheat oven to 400 degrees F. Line muffin tins with paper liners (or spray with cooking spray) and set aside.

In a mixing bowl, whisk together the flour, baking powder, soda and salt. Set aside.

In a mixing bowl of a stand mixer, cream the butter and sugar together for a couple of minutes.

Add the eggs, one at a time, mixing well after each addition. Add vanilla and mix well.

With the mixer on low speed, alternate between adding the dry ingredients and yogurt.

On low speed, fold in the blueberries and lemon zest.

Scoop the batter into the prepared muffin tins, filling them all the way to the top. Top with some extra blueberries and turbinado sugar to make them look extra pretty.
If making jumbo muffins (makes 8)
Bake the muffins at 400 degrees F for 10 minutes.

Reduce the temperature to 375 degrees F and bake for 22 more minutes, or until slightly browned on top and a toothpick/knife, when inserted in the center of each muffin, comes out clean.
If making regular-sized muffins (makes 18)
Bake the muffins at 400 degrees F for 5 minutes.

Reduce the temperature to 375 degrees F and bake for 15 more minutes, or until slightly browned on top and a toothpick/knife, when inserted in the center of each muffin, comes out clean.

Cool in the pan for a couple of minutes, and then transfer to a wire rack to cool completely