Last Updated on February 21, 2021 by laurenpacek
These Lucky Charms Marshmallow Bars are a fun, sweet twist on the traditional Rice Krispie treat. They'd be perfect for St. Patrick's Day!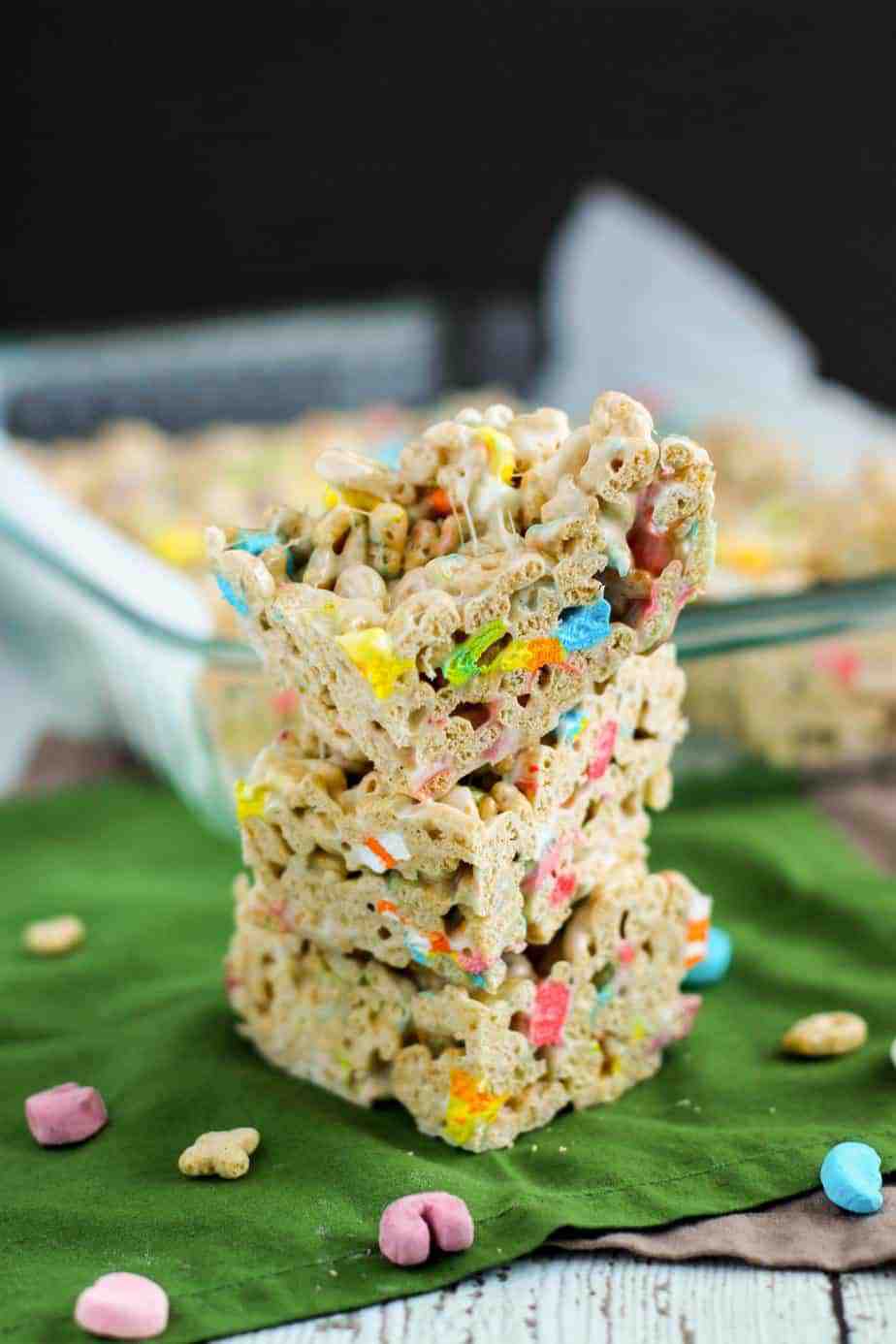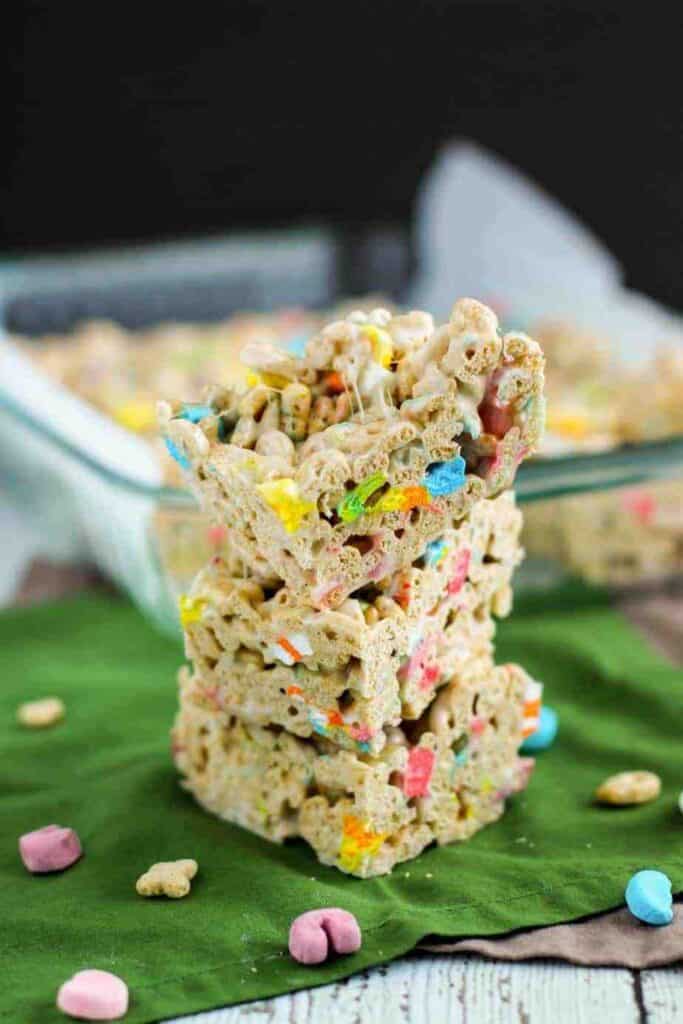 I love cereal. Like, to an unhealthy, almost unnatural degree. It really doesn't matter what kind of cereal, either. Super sugary children's cereals? Yes, please. Healthier options? Also yes. I'm not exactly sure what it is that I love so much, but I can't help myself. We don't keep in the house for this reason.
An exception was made for these bars. Lucky Charms (for which I have a particular affinity) replace puffed rice cereal in a traditional Rice Krispie Treat recipe to make Lucky Charms Marshmallow Bars. These were perfect for St. Patrick's Day, and seriously couldn't be easier to make.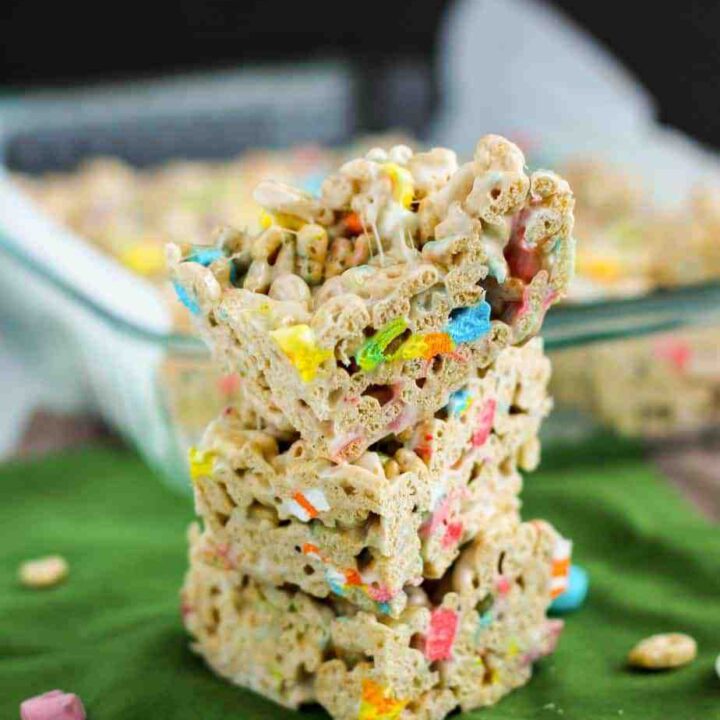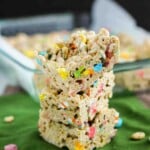 Lucky Charms Marshmallow Bars
Ingredients
3

tbs

butter

4

cups

mini marshmallows

6

cups

Lucky Charms cereal
Instructions
Line a 9x13-inch pan with parchment paper. Spray the parchment paper with cooking spray. Set aside.

In large saucepan or pot (I used a Dutch oven), melt the butter over low heat. Add the marshmallows and stir until they are completely melted. Remove from heat.

Add the Lucky Charms cereal. Stir until the cereal is well coated.

Using buttered spatula or wax paper evenly press mixture into the prepared 9x13-inch pan.

Allow the bars to cool before cutting into squares.