This Basil Infused Vodka just screams "summertime"!
This Basil Infused Vodka is extremely easy to make and tastes and smells great. Plus, it makes an excellent addition to summery cocktails.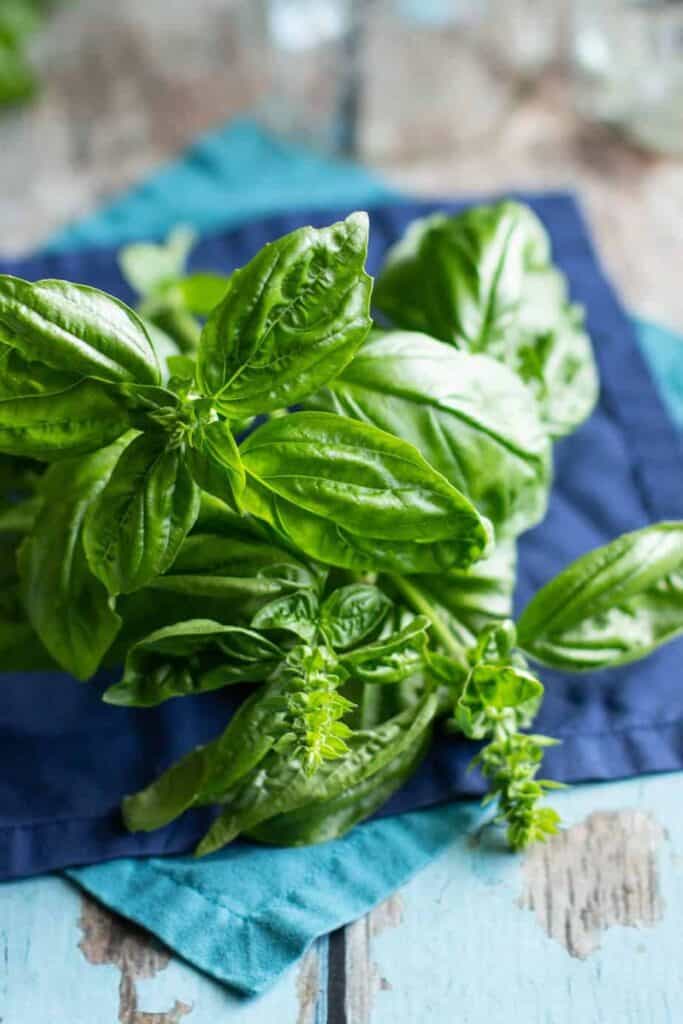 Fresh basil = summer
Basil, to me, represents summertime. I can't taste or smell basil without thinking about summer.
Every year, I always make sure to grow lots of it. Even when I only had a 4×4 foot front stoop to work with, I made sure to have 3 plants growing in a container. This (over)abundance of basil is great, because I do a lot with it.
I put it in my salads (if you haven't tried herbs mixed in with your salad greens, you're missing out!), eat it on top of grilled margarita pizza, and toss it into rustic, fresh tomato sauces. And now I'm even incorporating it into my cocktails.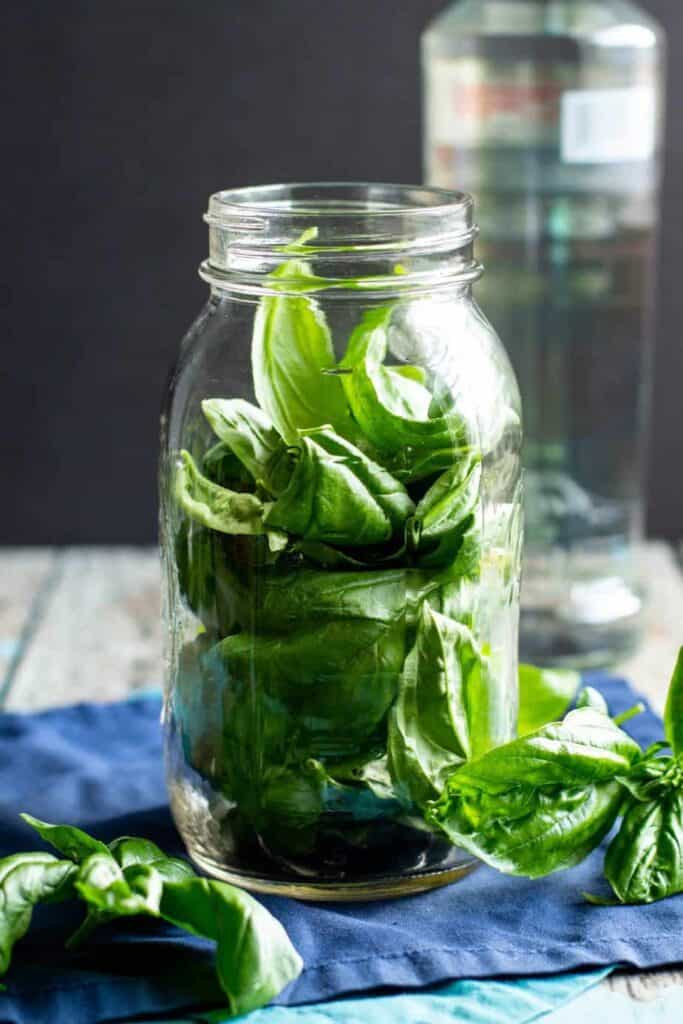 Making infused vodka is laughably easy
The process for making an infused vodka couldn't be simpler. Grab a large bunch of fresh basil, stick the leaves in a mason jar (or other seal-able container), fill with plain vodka, seal the container, and walk away.
You'll want to let the container sit in a cool, dark place for up to 3 days. Feel free to taste it along the way to see if it's where you want it to be, flavor-wise.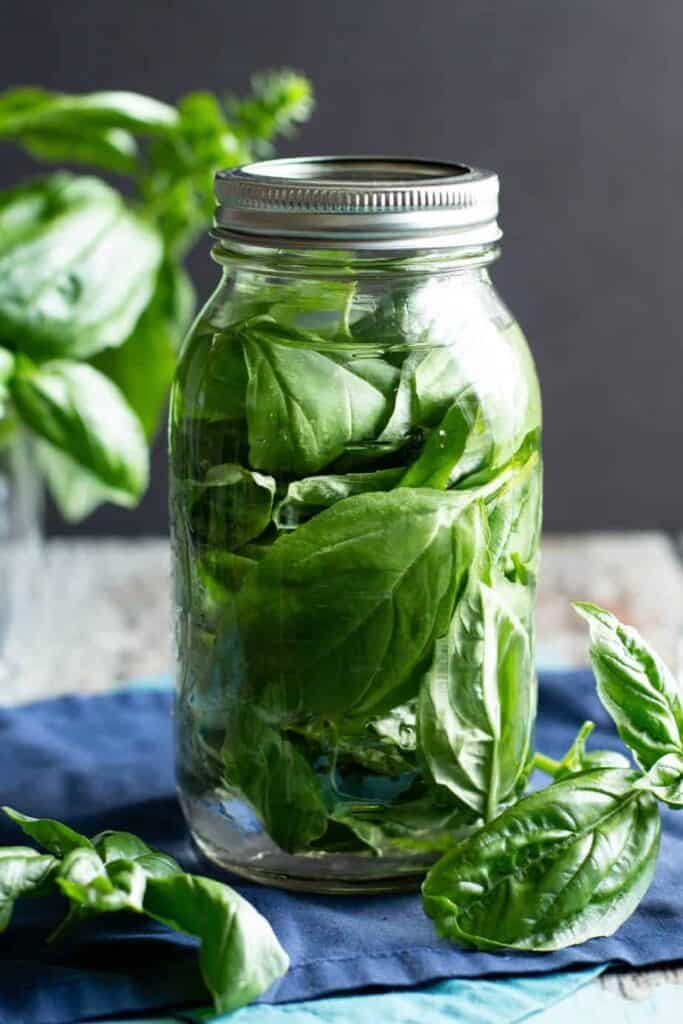 What should I do with this infused vodka?
I'm glad that you asked. I would highly recommend that you check out and make my Basil Vodka Gimlet. It's boozy summertime in a glass.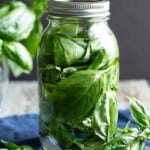 Basil-Infused Vodka
Ingredients
1

bunch

basil,

fresh (see notes)

3.5

cups

plain vodka
Instructions
Place the basil leaves in a whatever container you want to use to make the infused vodka (see notes).

Pour the vodka over the basil until the container is full.

Seal the container and place it in a cool, dark location for up to 3 days. Strain the vodka through a sieve, discarding the basil. Pour the infused vodka back into the container in which it was infused (or the container of your choice).
Recipe Notes
Notes:
You want to use a large bunch of basil
A quart mason jar holds 3.5 cups of liquid
Looking for other delicious cocktails?