In September of 2018, I was fortunate enough to attend a conference in Munich, Germany. I brought my mom with me, and we made a vacation out of it. Though this wasn't my first trip to Germany (I spent a few days in Berlin in May of 2018 for work), this was the longest stretch of time that I spent in the country. We got to explore Munich proper, as well as take some trips out fo the city.
We spent a lot of time in the city itself. We spent time in the city's main square, Marienplatz. I probably took more photos of this building (Neues Rathaus = New City Hall) than anything else during the entire trip.
It goes without saying, but the architecture is just beautiful. It was pretty rainy the day that we arrived in Munich, but the weather improved markedly later in the trip.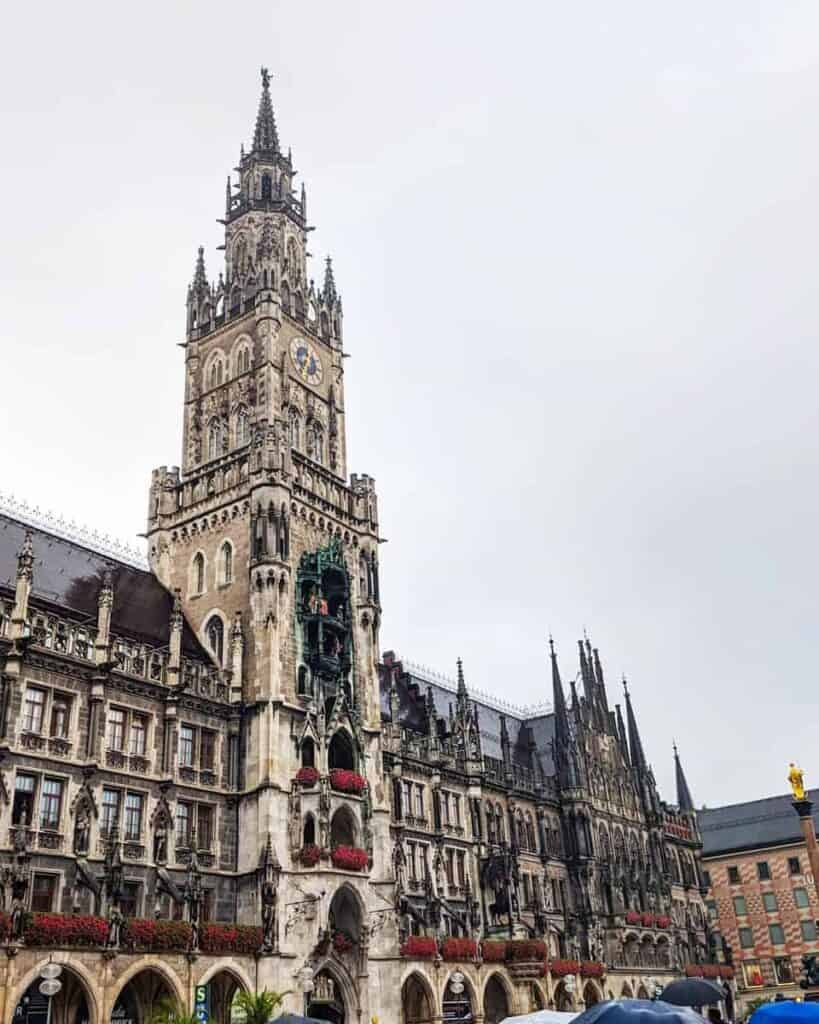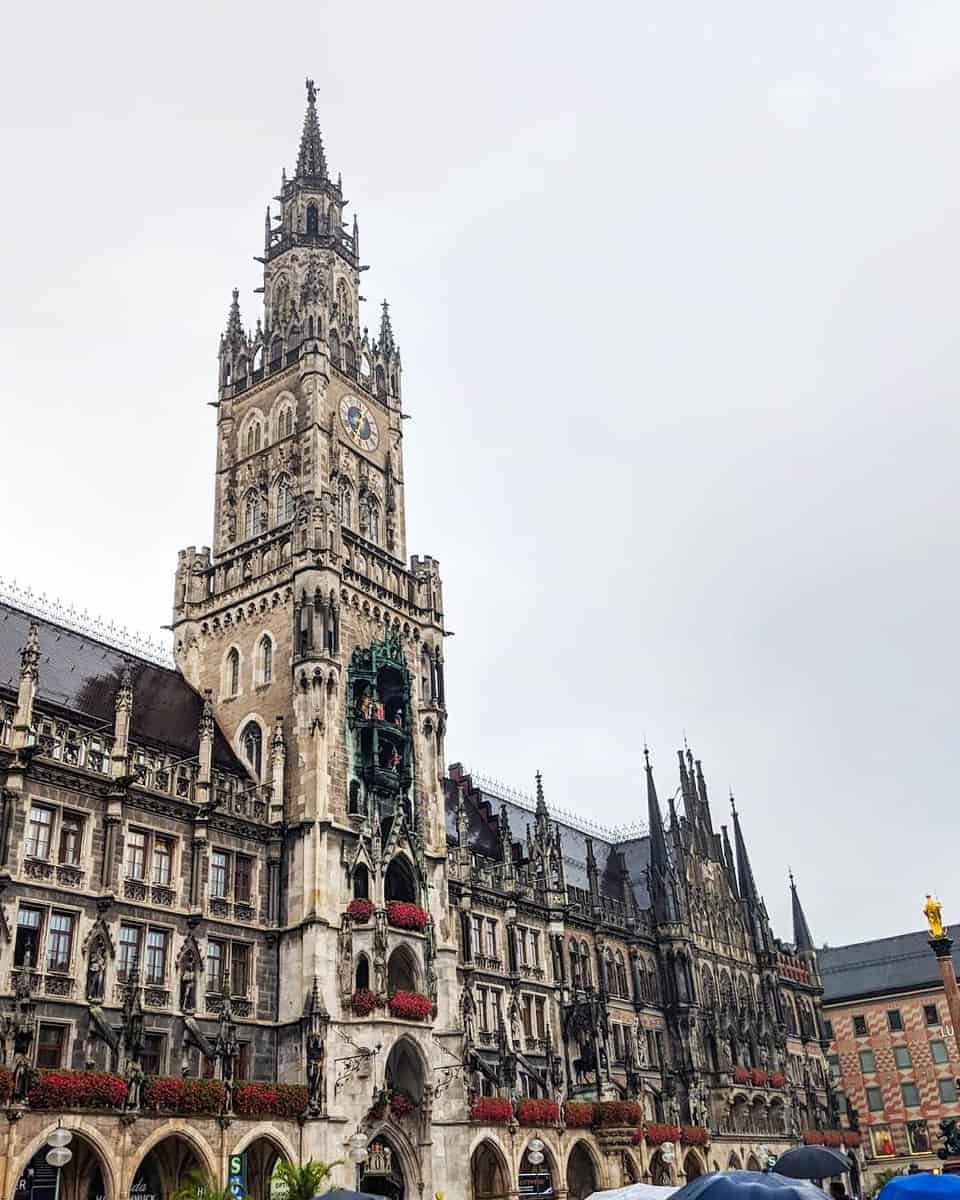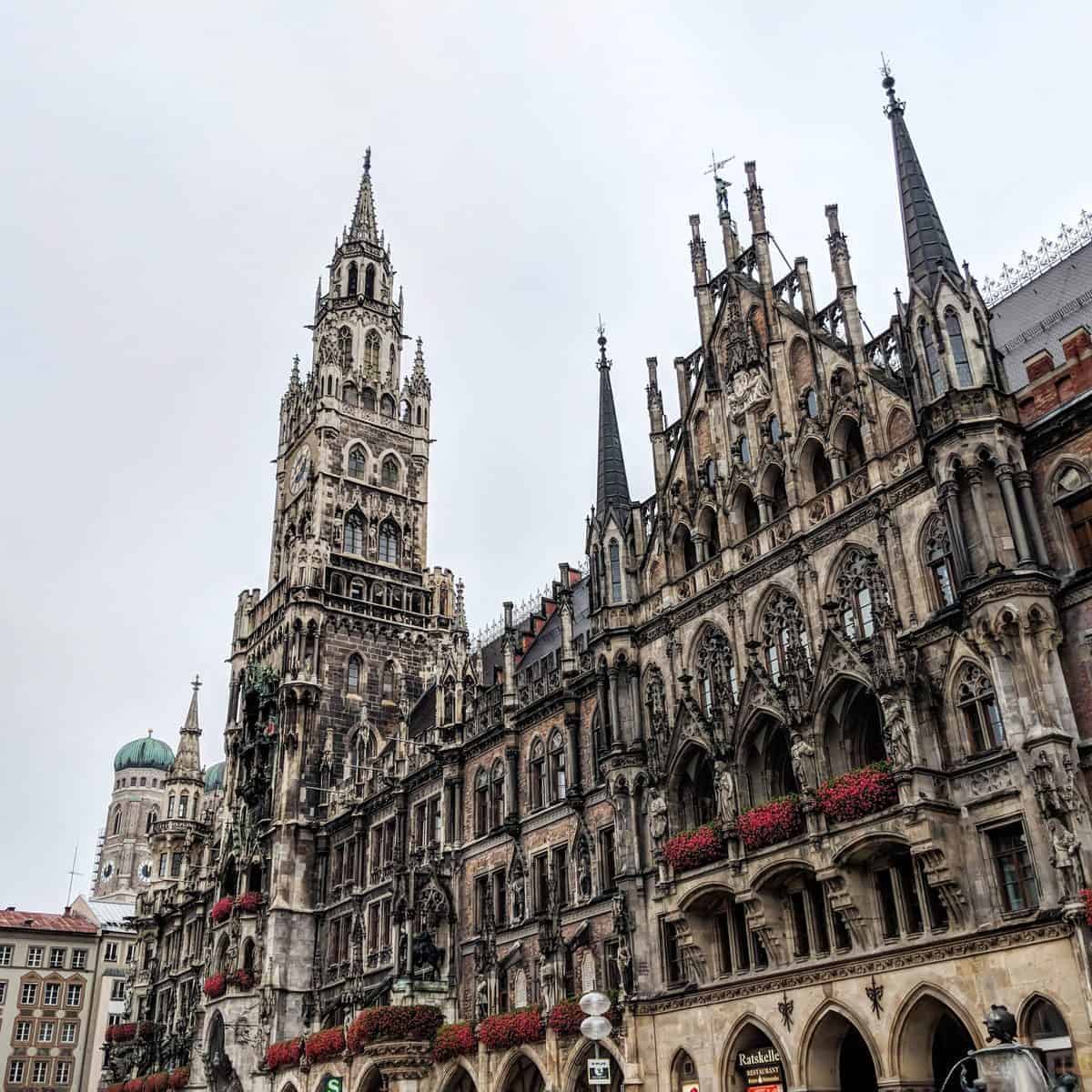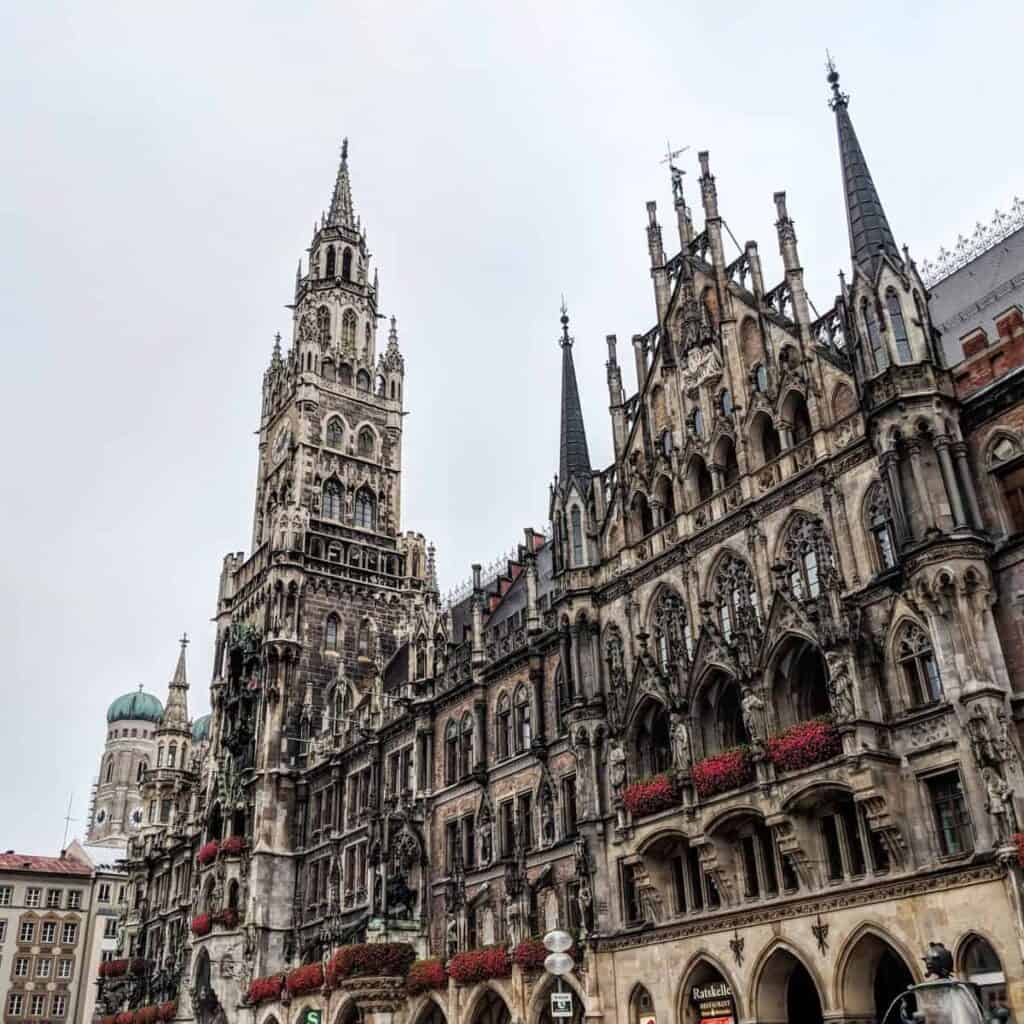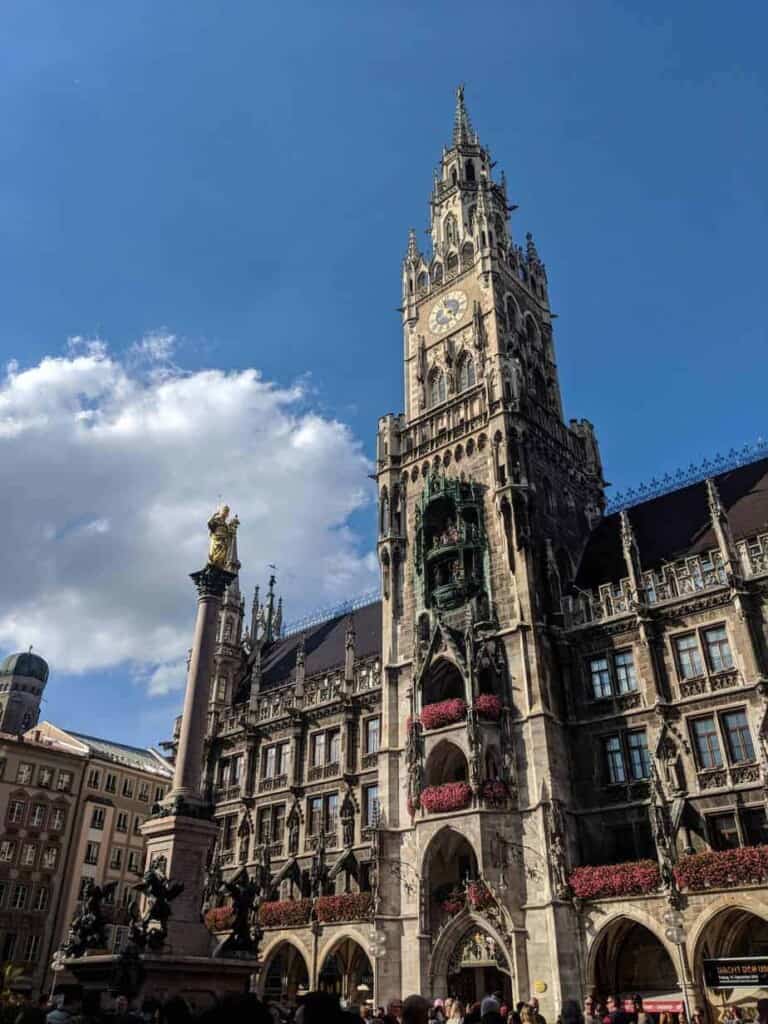 We really leaned in to being tourists and took a bus tour. You'll see my mom, below, living that bus tour life.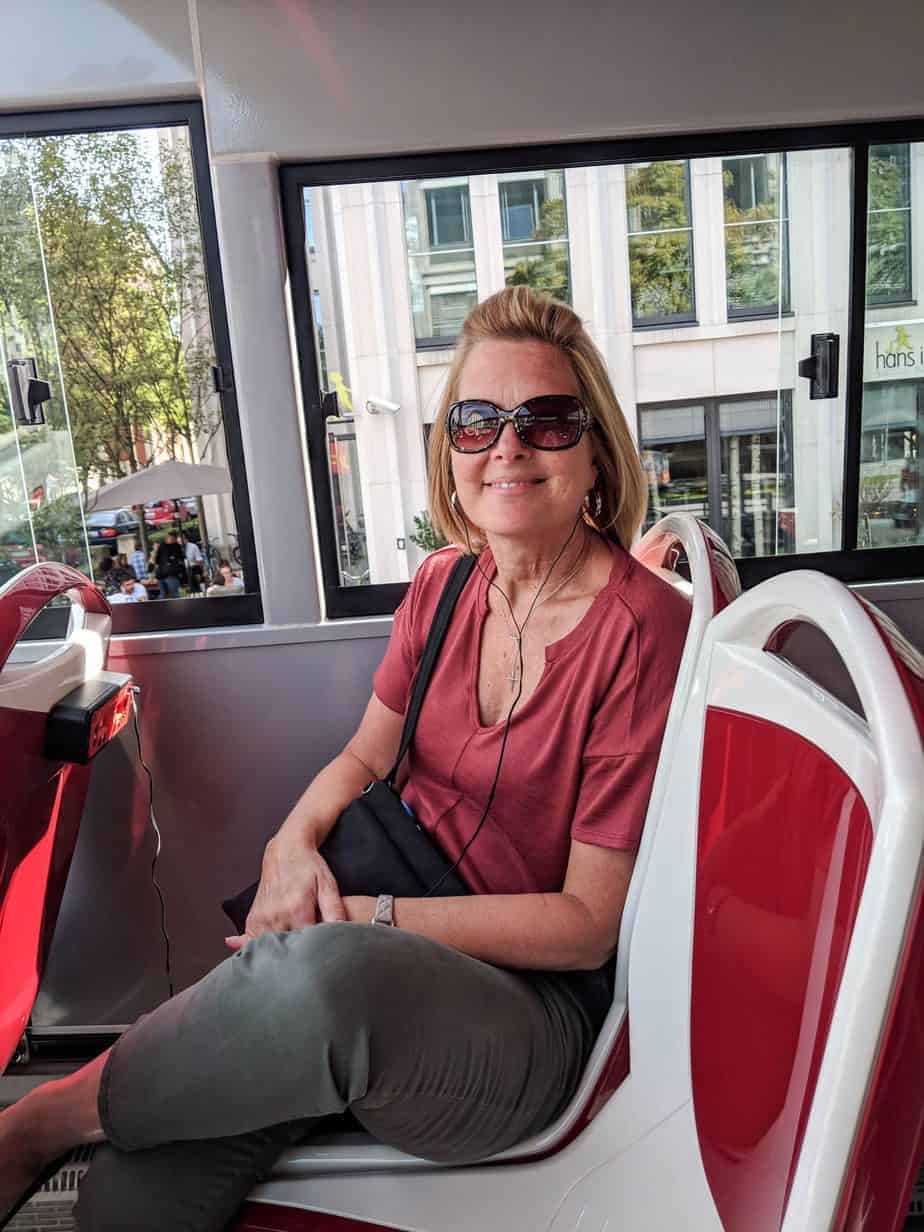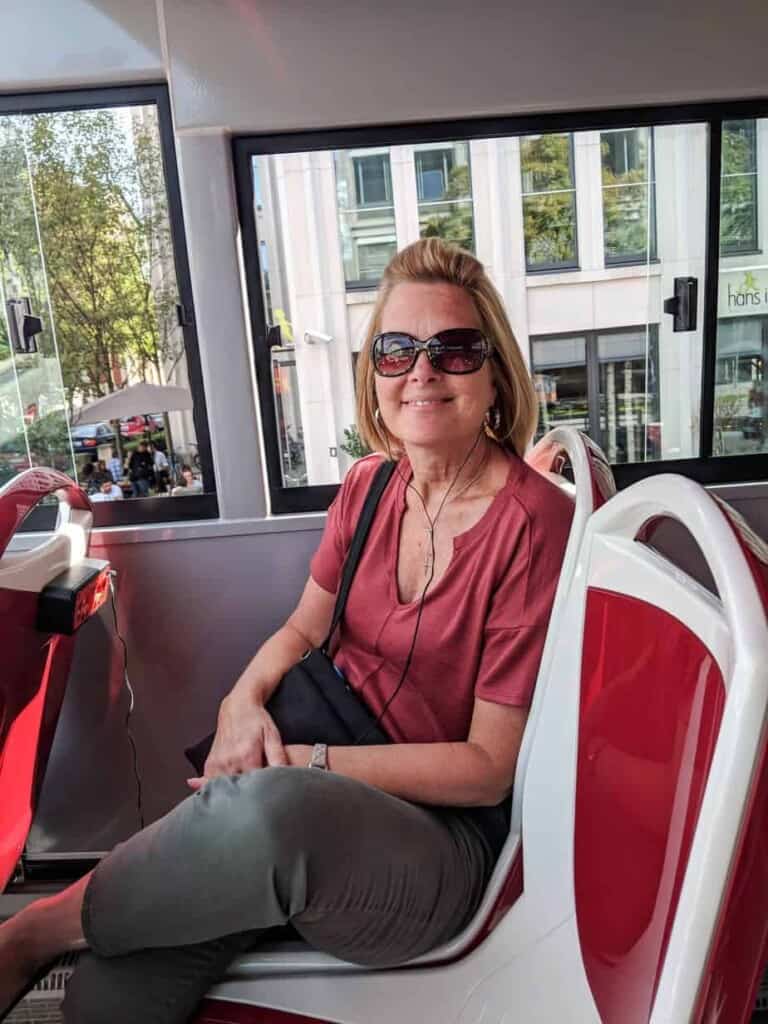 You could hop on and off the bus at predetermined stops. One of those stops was Schloss Nymphenburg (or Nymphenburg Palace). There were large, beautiful grounds surrounding the palace.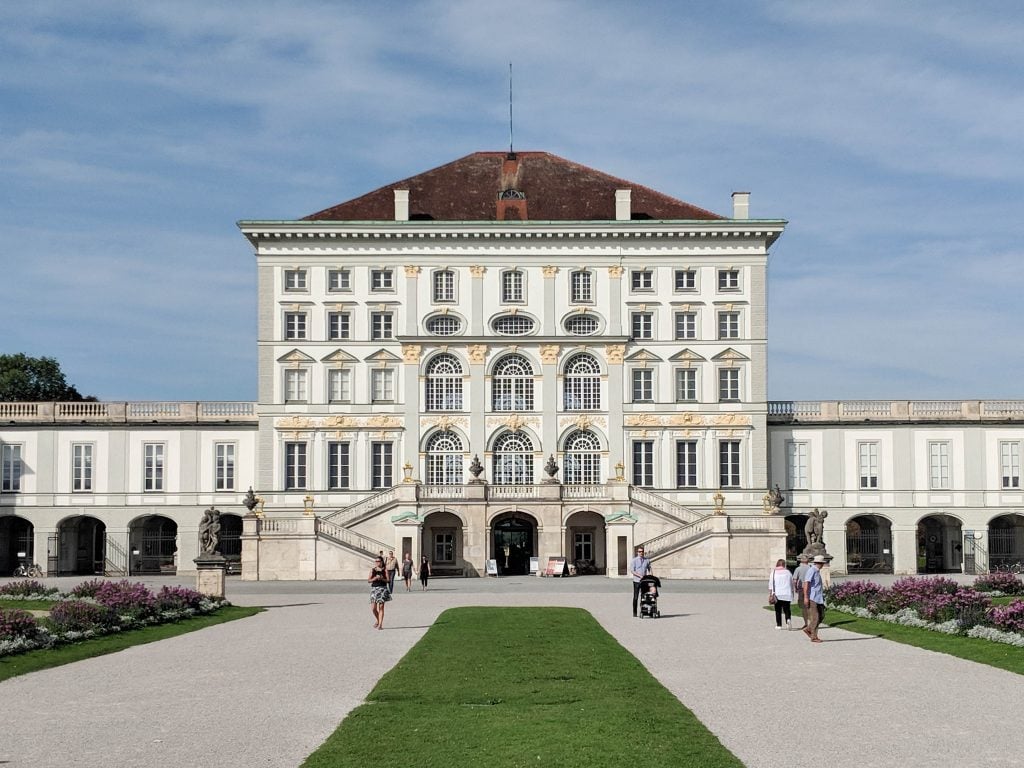 My mom also managed to not be attacked by a swan while at the palace. Swans are real jerks, amirite?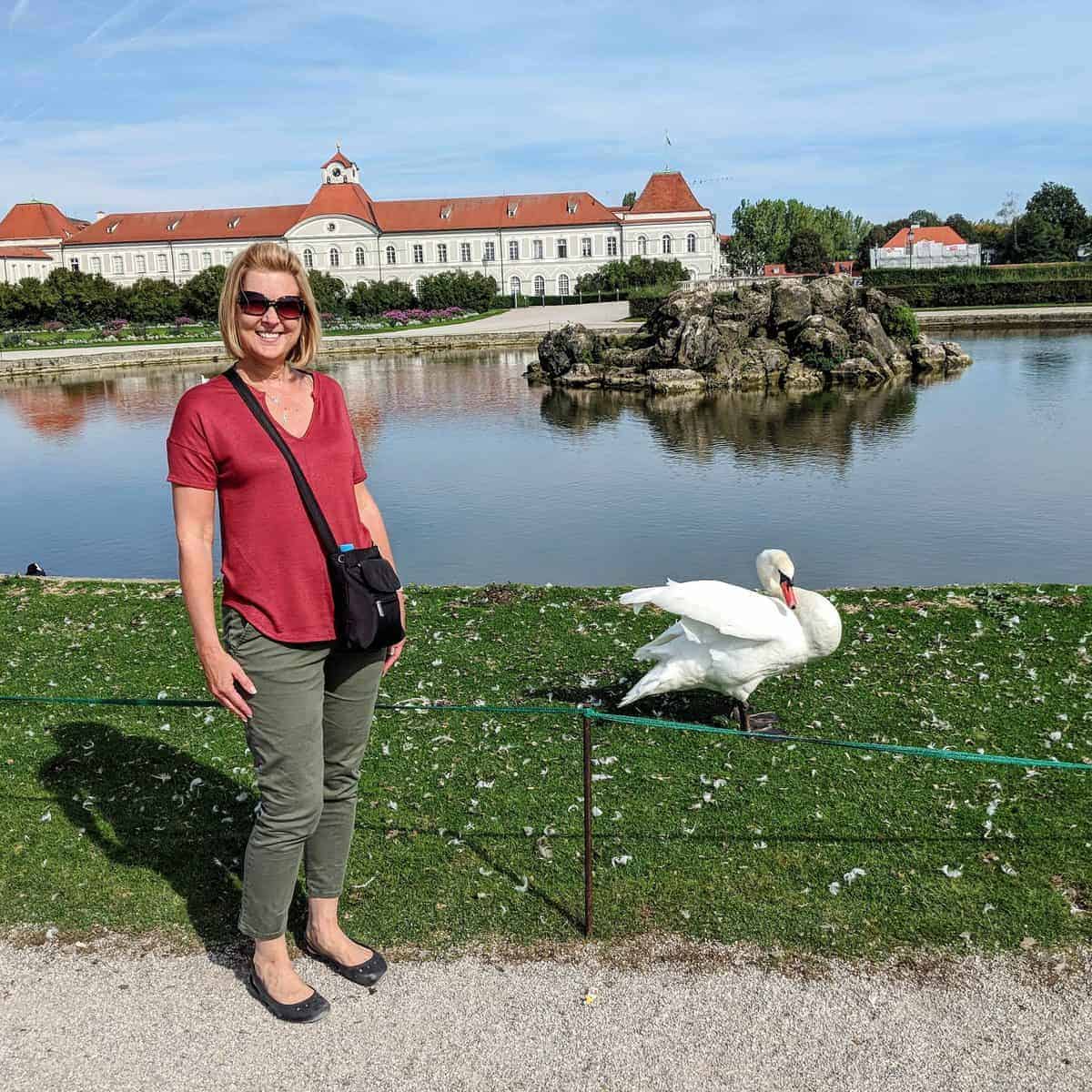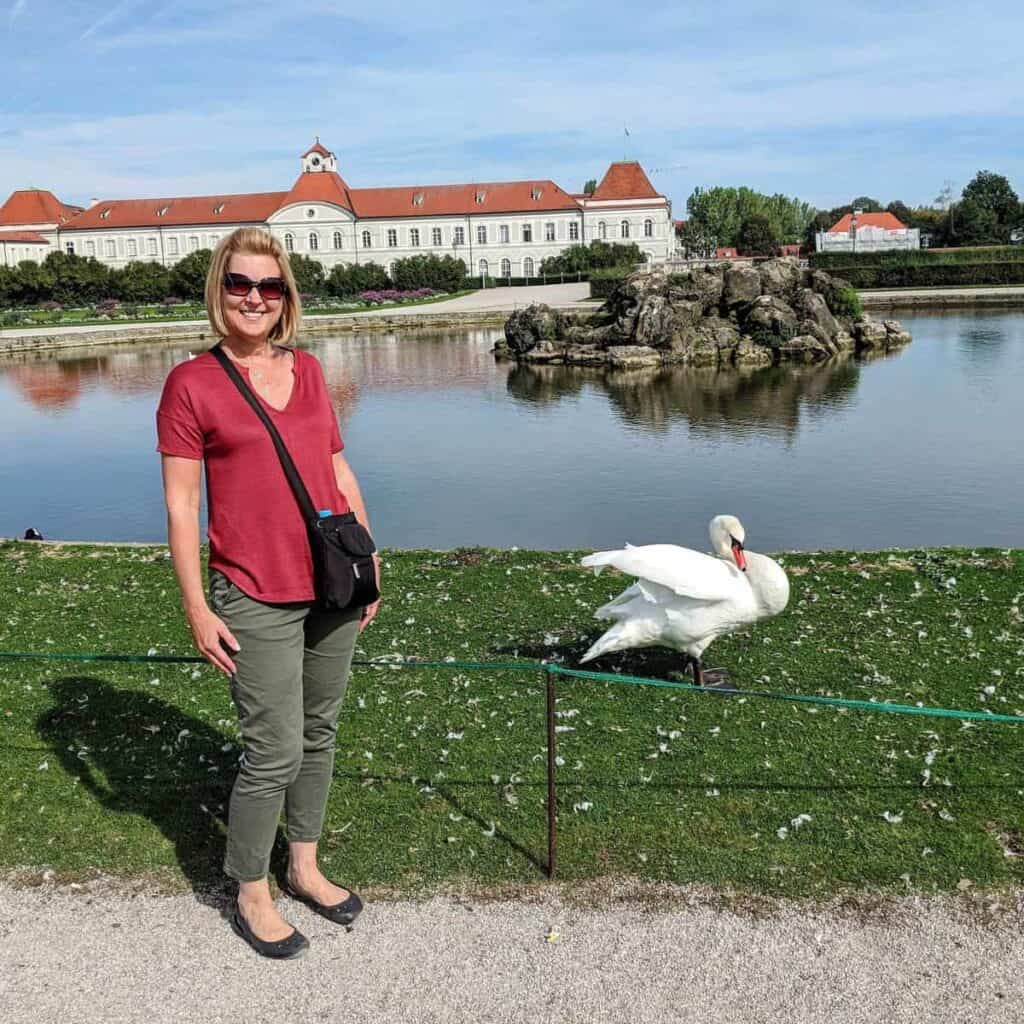 We also made a visit to the Deutsches Jagd und Fischereimuseum (Museum of Hunting and Fishing), which was very cool. As a hunter and fisherman myself, I really appreciated it. But I think that even non-sportsmen would appreciate it, too. It was very pretty and interesting.
,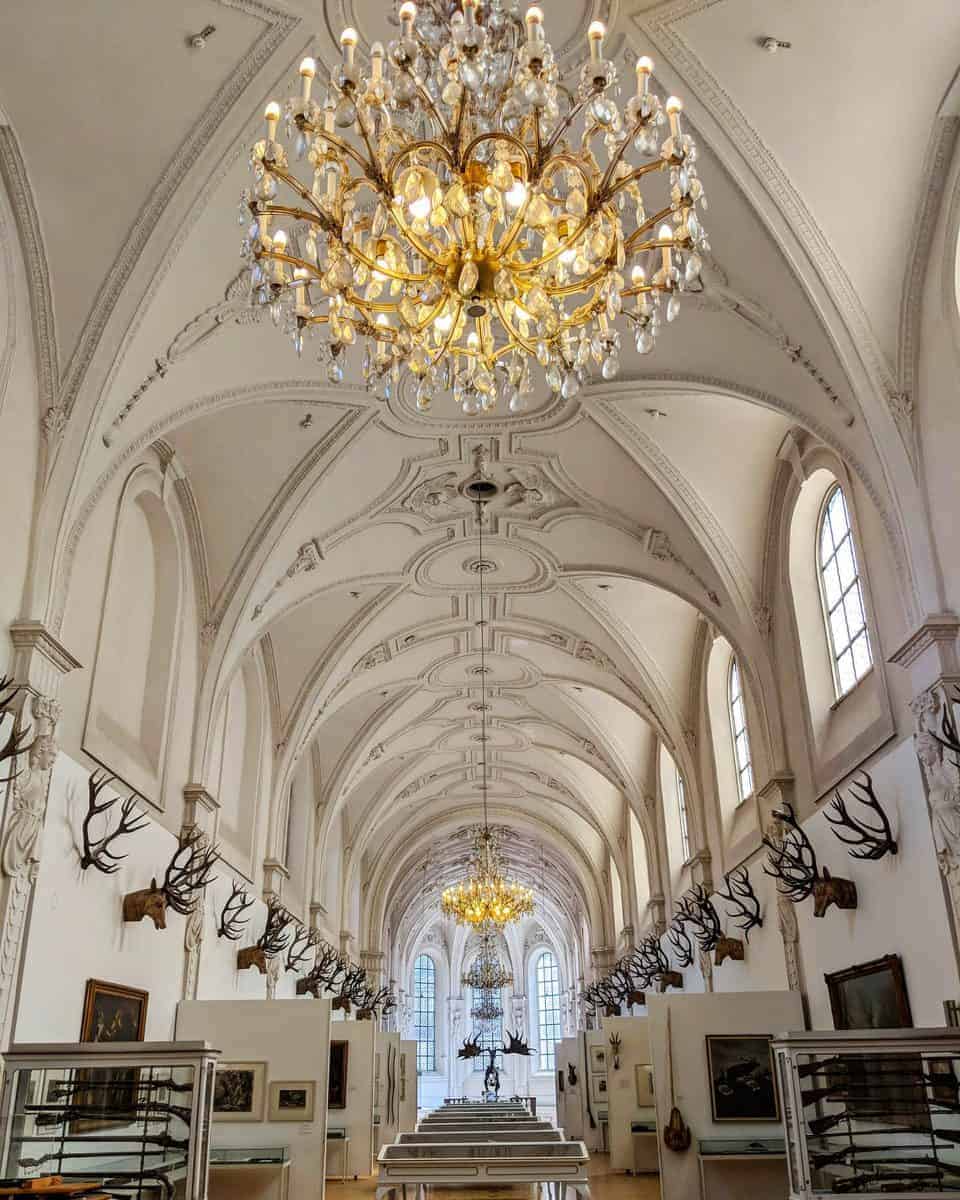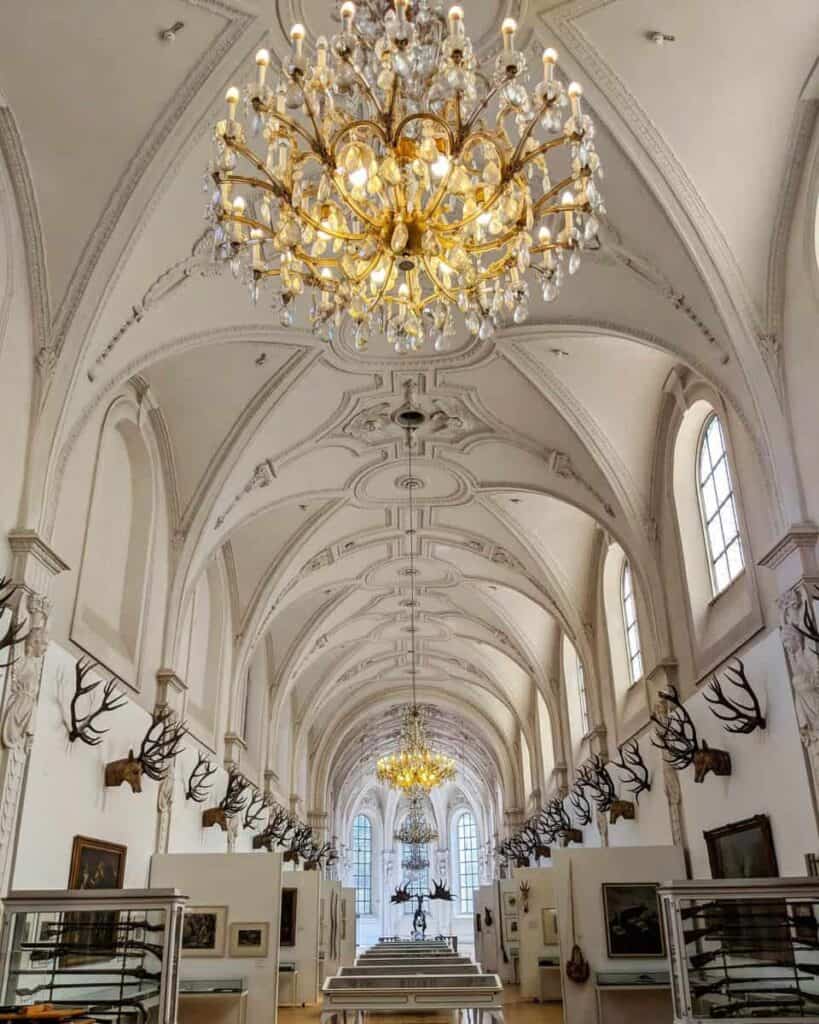 We also took a day trip to Neuschwanstein Castle in Schwangau, Germany. This is the castle that inspired Cinderella's castle in Disney.
Schwangau is technically in the Bavarian Alps. Honestly, the scenery on the train ride alone made the trip worth it. Heart eyes emojis x10.
To get there, we had to take a train from Munich to Füssen, and then a bus from Füssen to Schwangau. Once in Schwangau, you can either walk, take a bus (what we did), or a horse and carriage up to the castle (see below). The castle is in the background.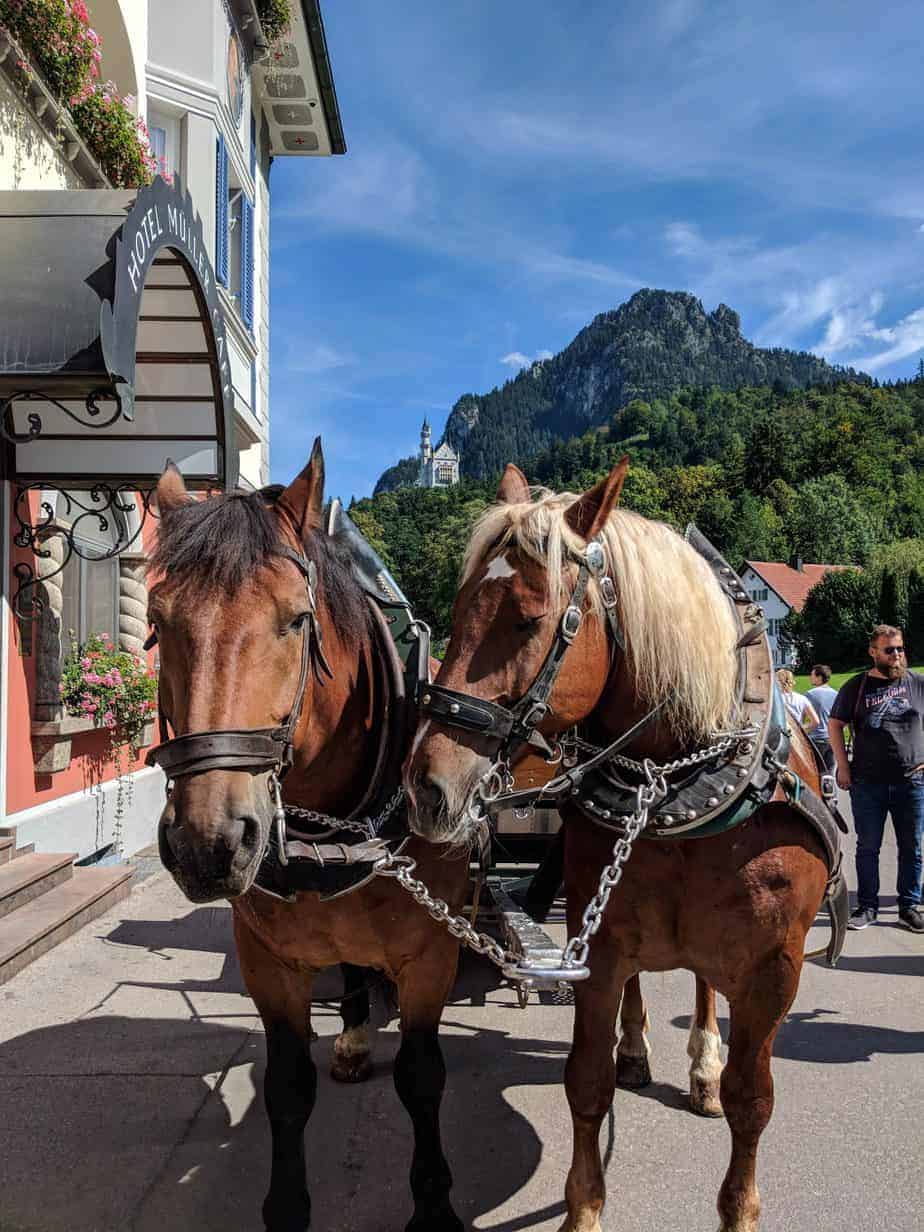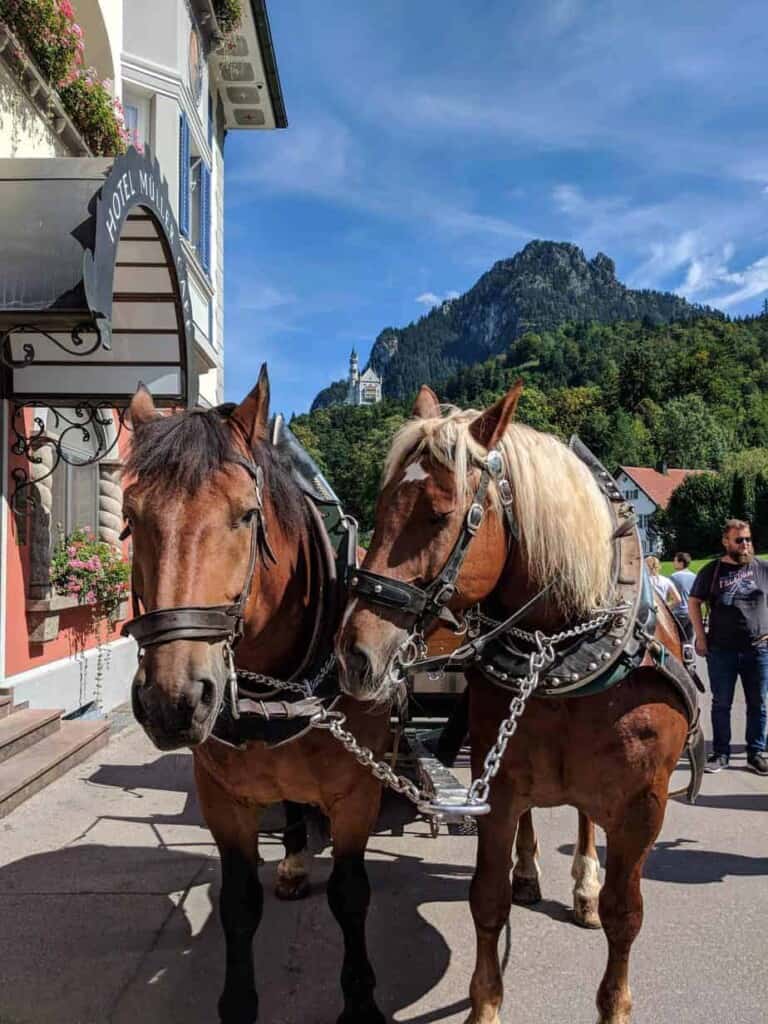 Once further up the mountain, the views were so, so pretty. Behind my mom, and in the picture below it, you can see another castle (Hohenschwangau).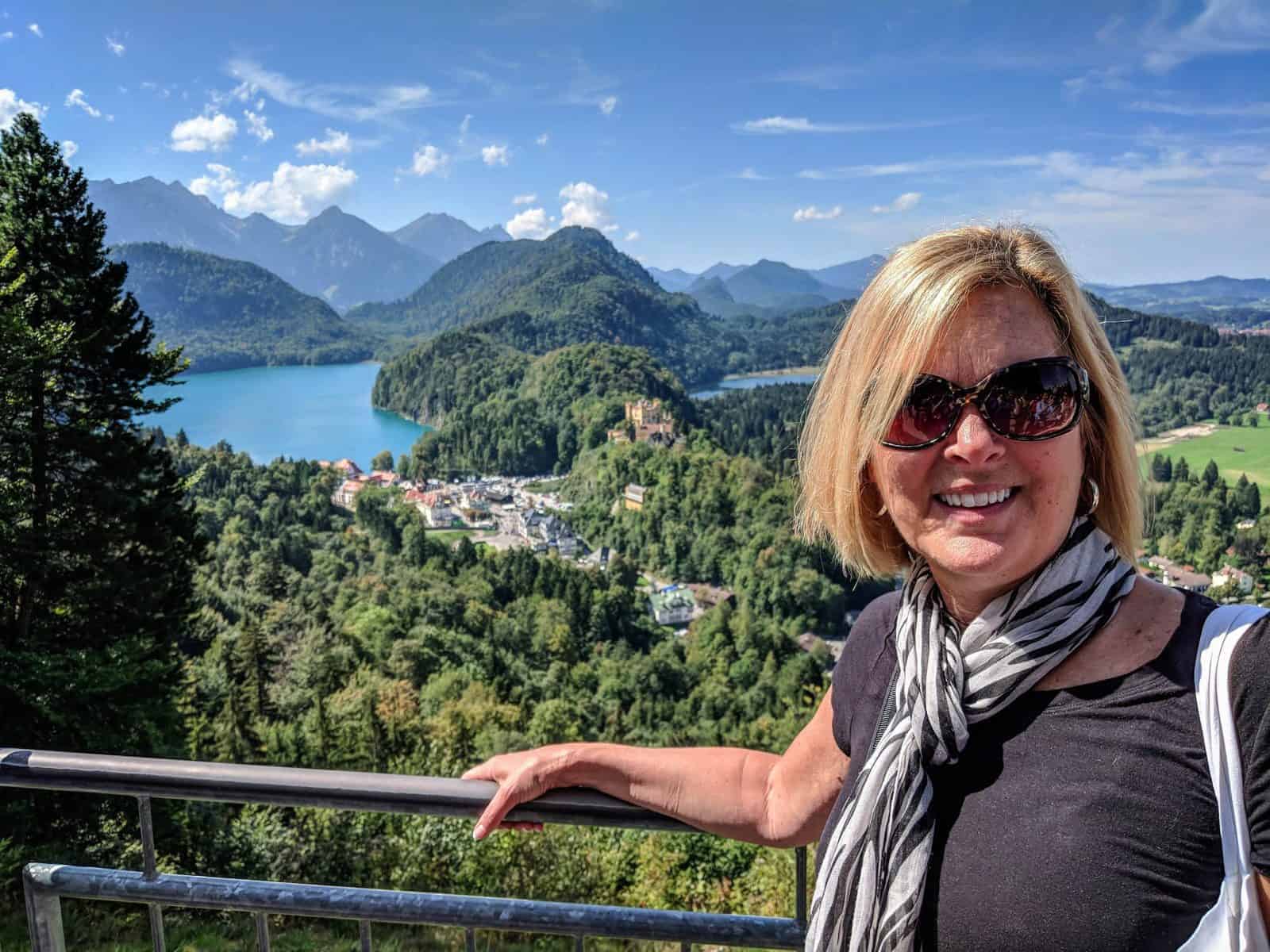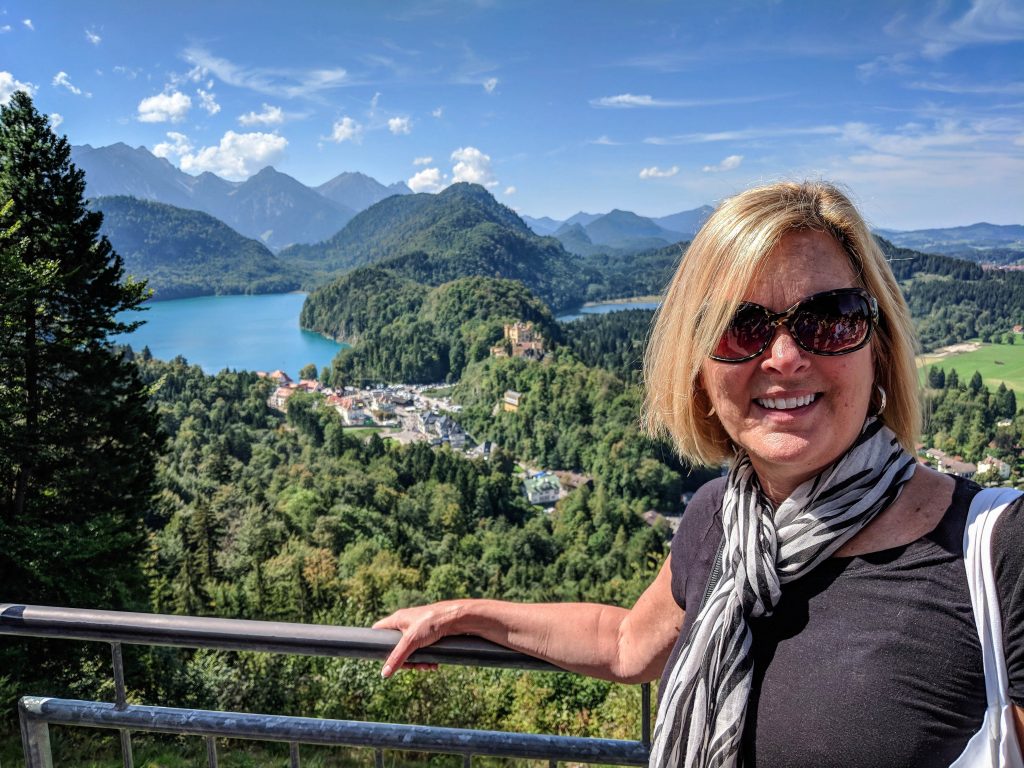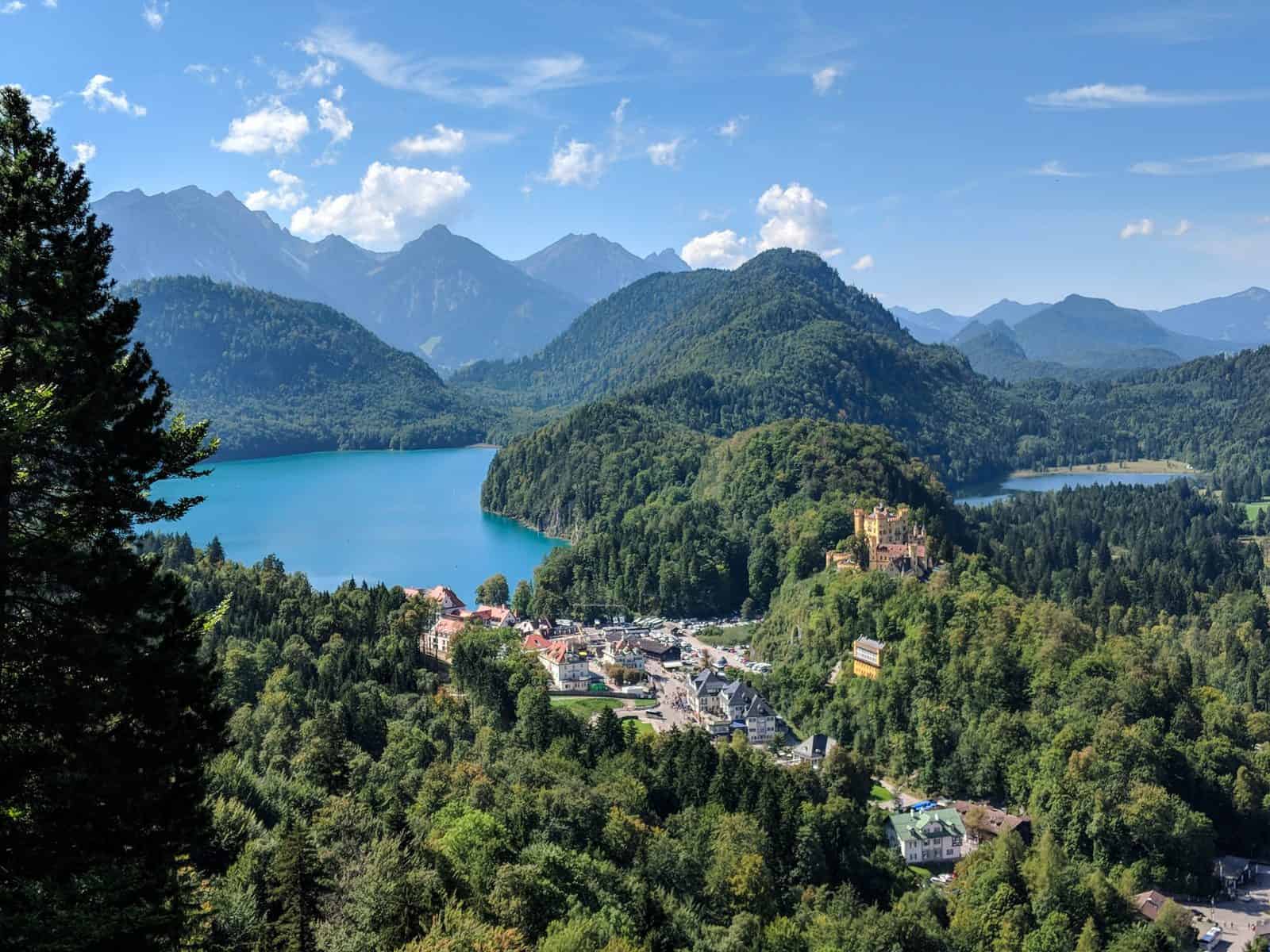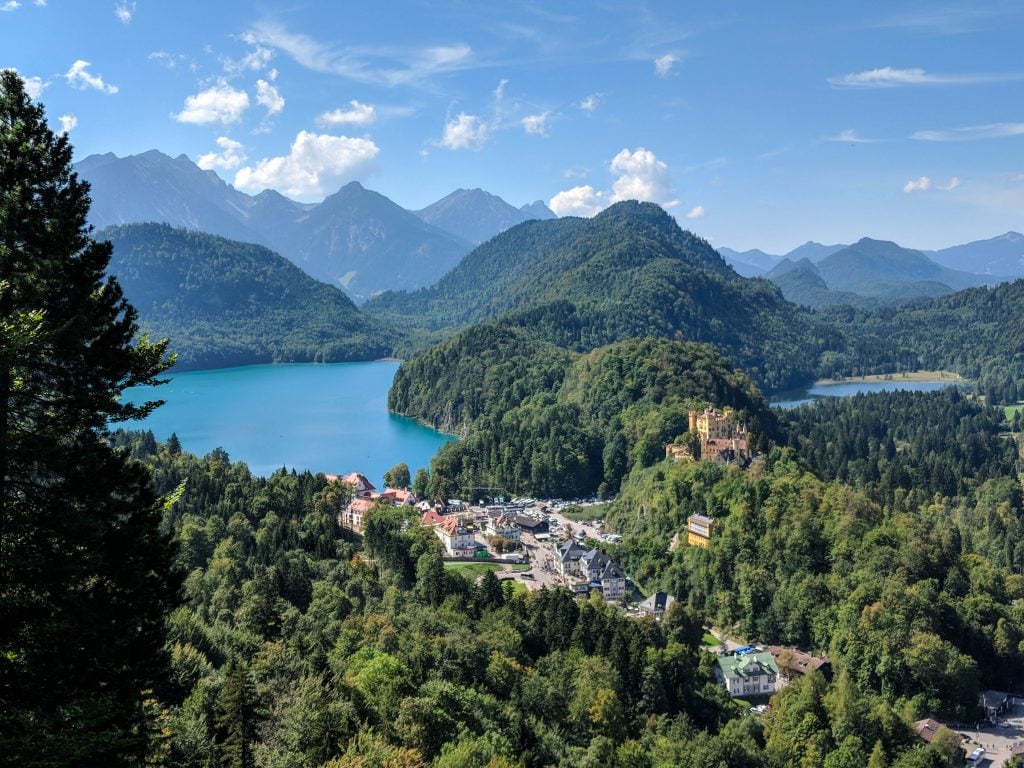 You have to walk a bit further up the mountain to get to the castle. Unfortunately, they didn't allow any photos inside.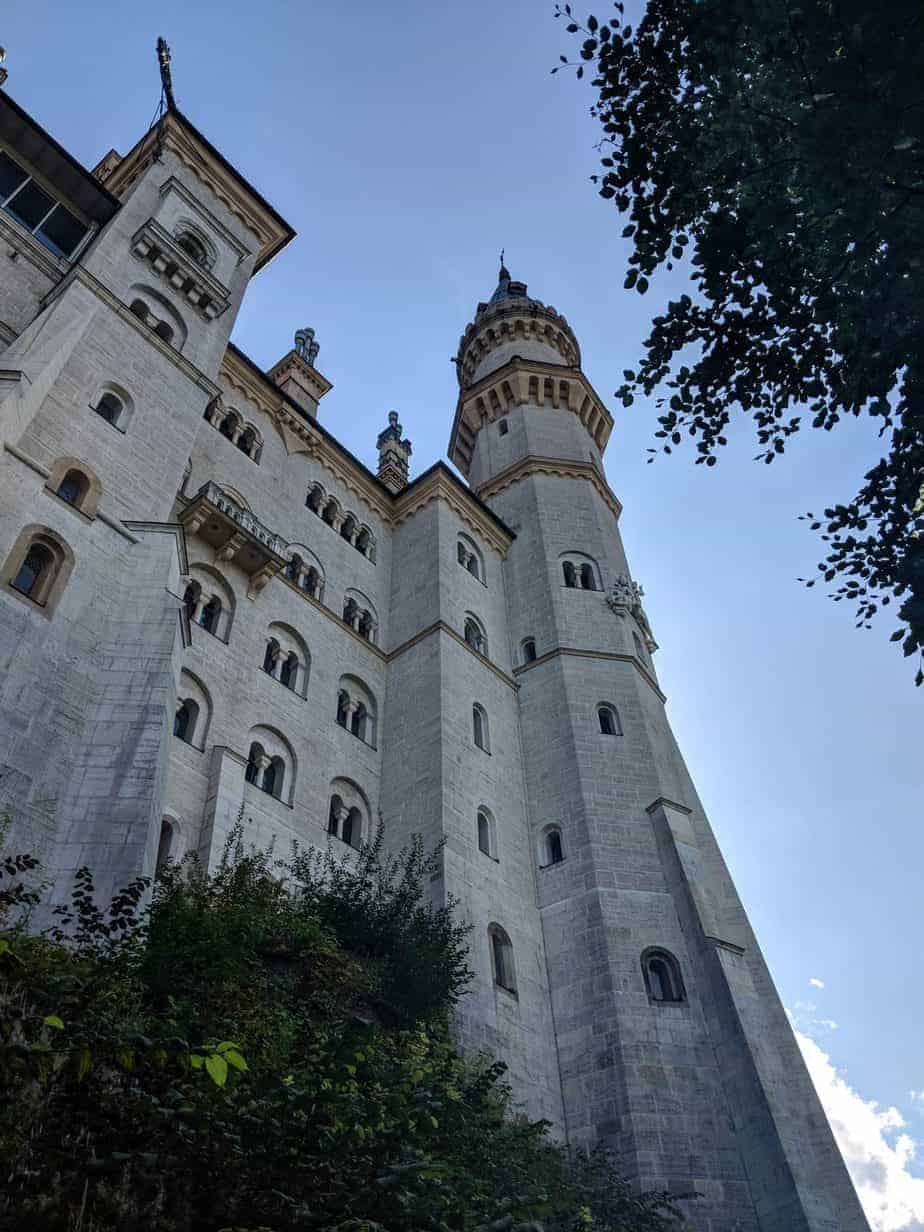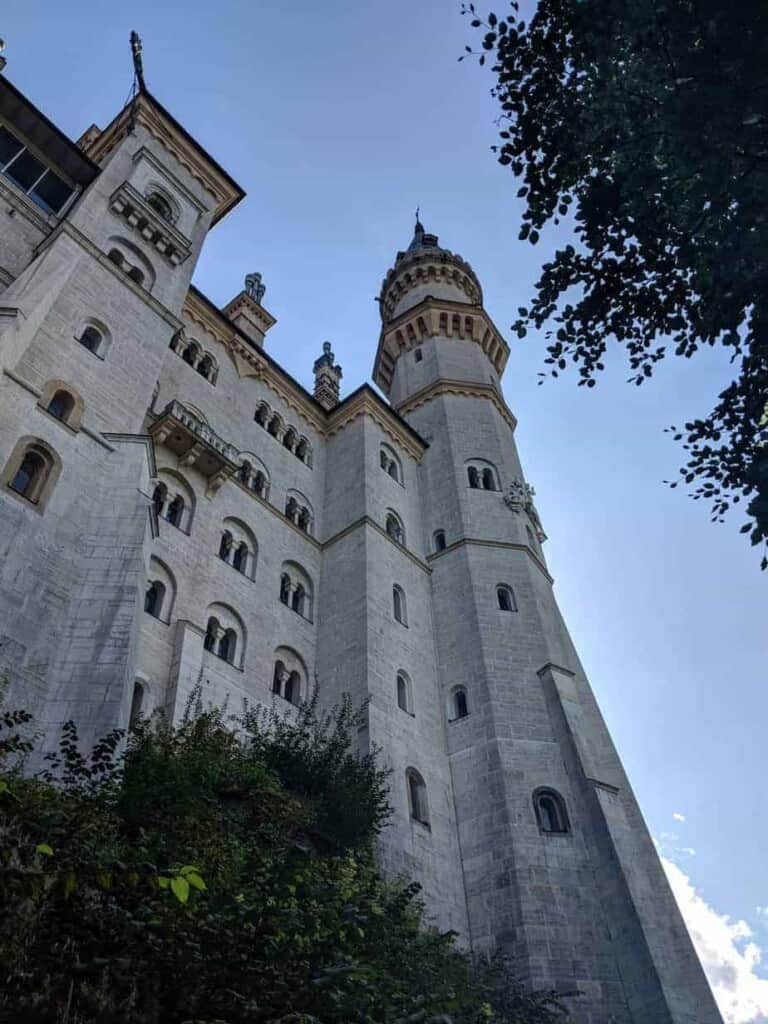 There's also a bridge, called Marienbrücke (Queen Mary's Bridge), that offers incredible views of the castle. It is very high up, and definitely made me a bit wobbly when walking out onto it. I took a few photos very quickly and then got off of the bridge.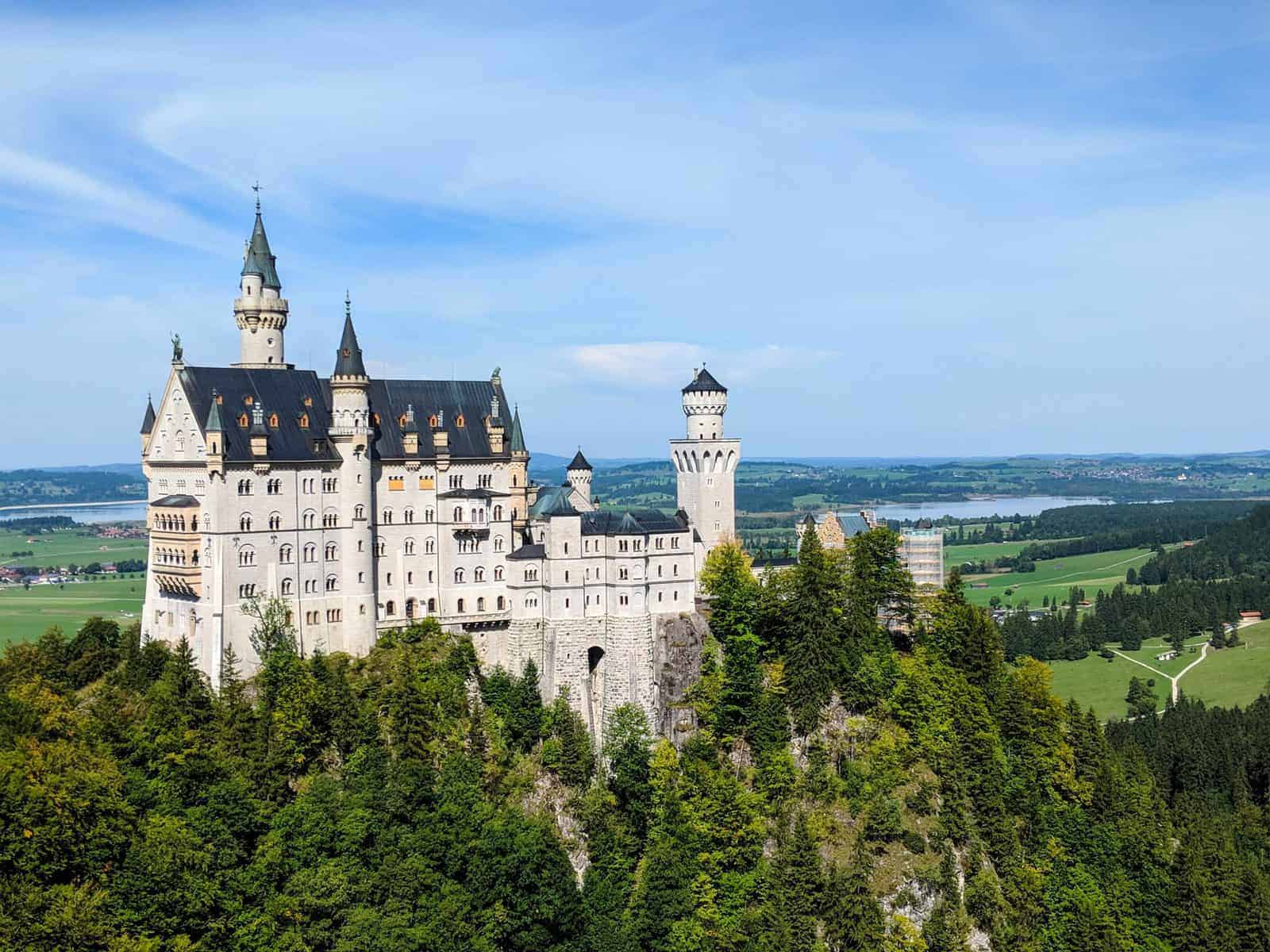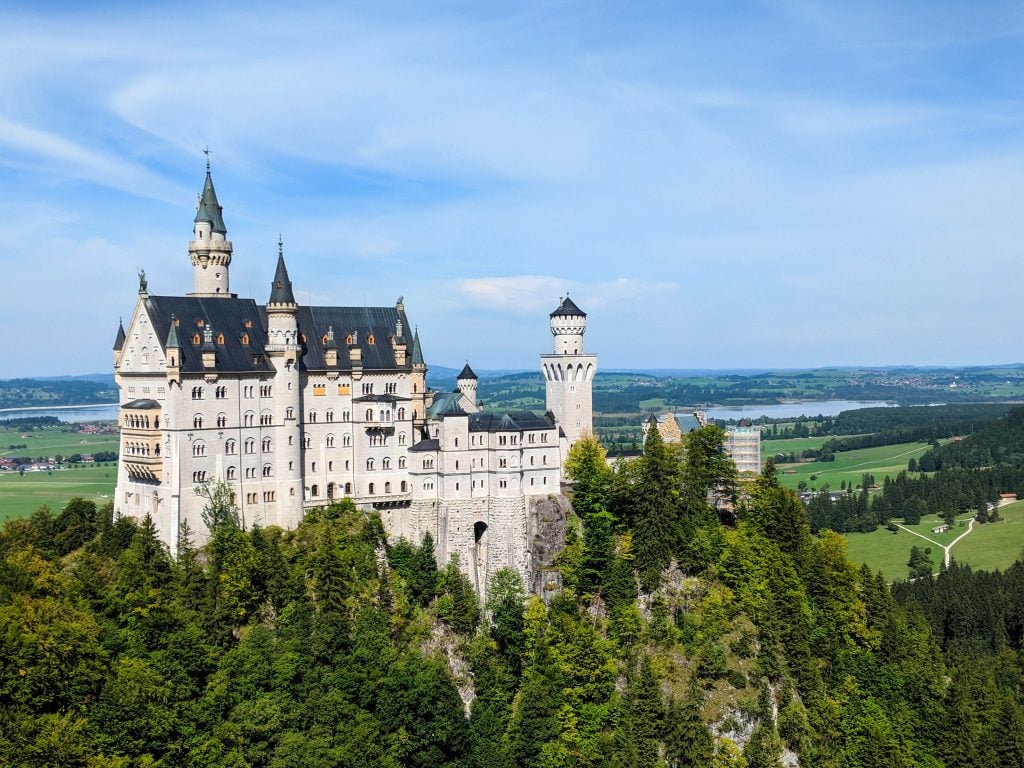 See what I mean about the Alps? <3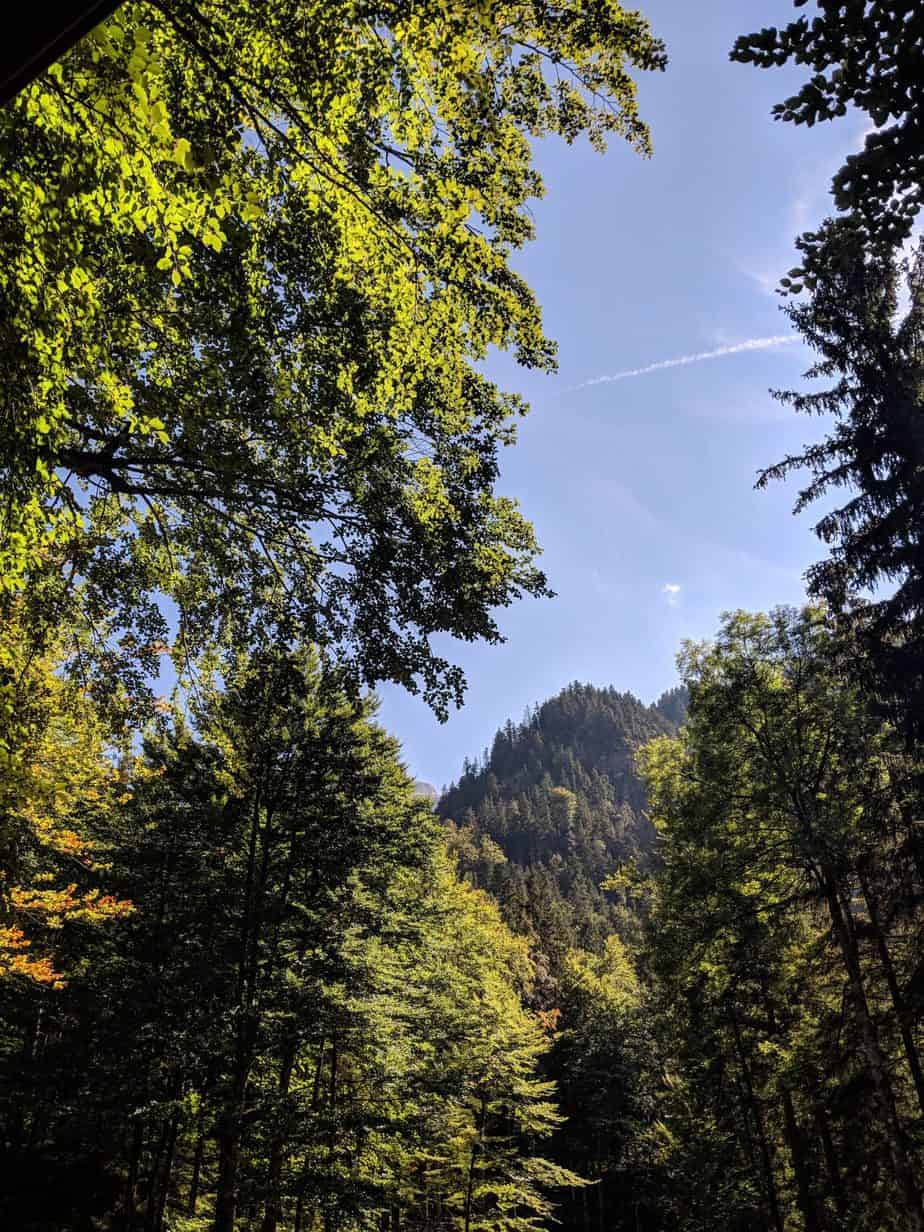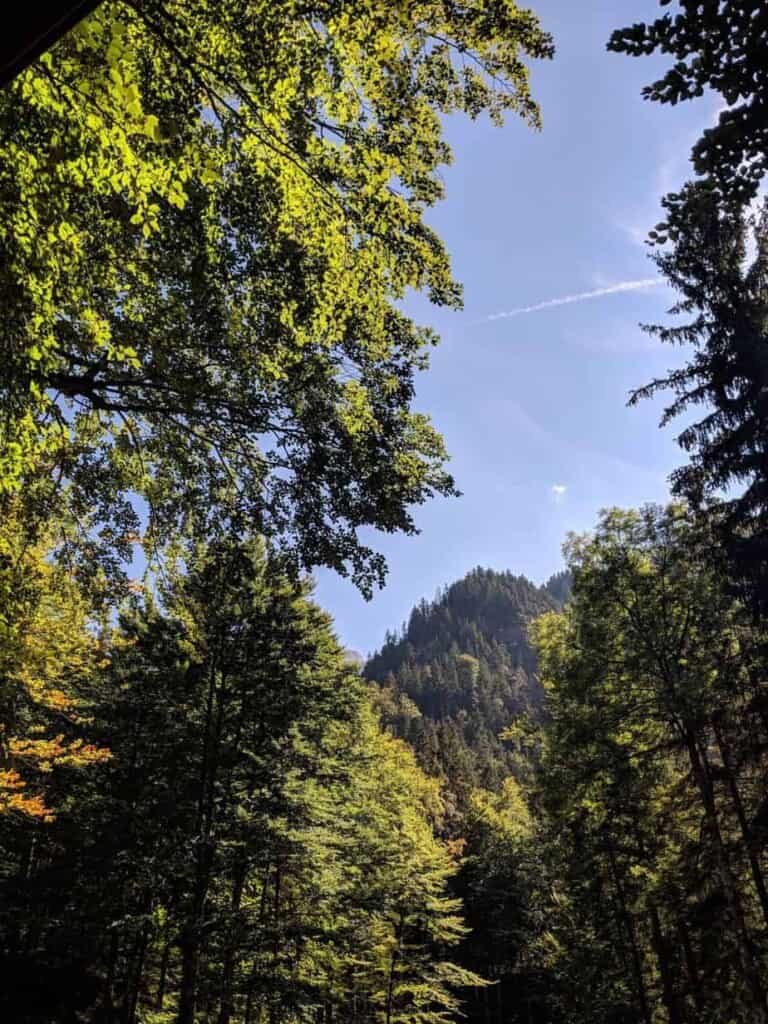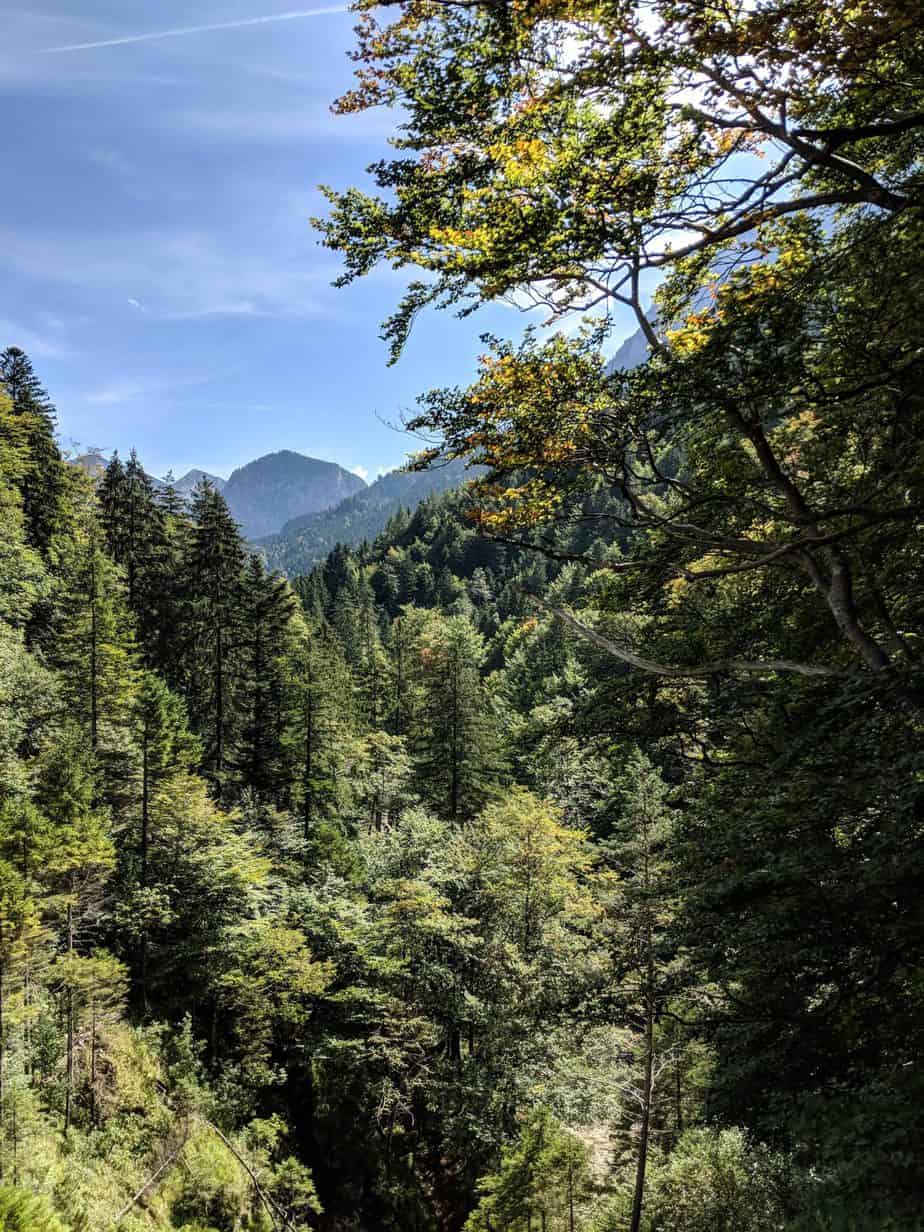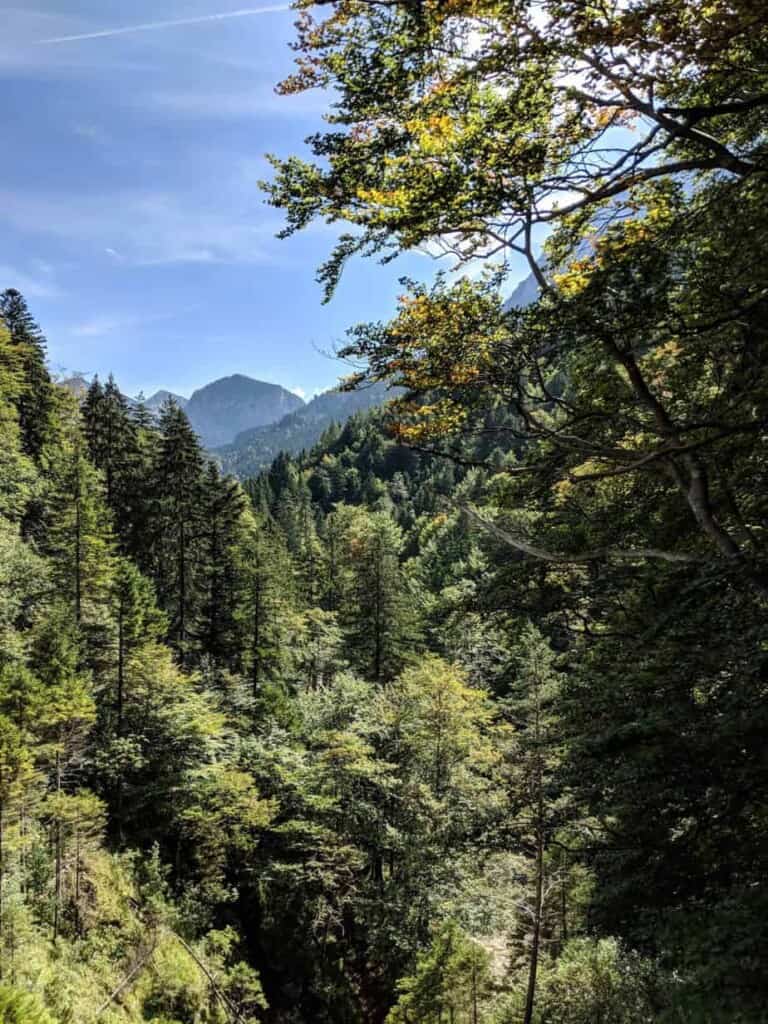 And I haven't even talked about the food. So. Much. Pork. I'm not complaining, but dang. Pork, cabbage, and carbs were on the menu for nearly every meal. And the beer! So much good beer.
I feel really fortunate that I got to go on this trip, and especially to have been able to go with my mom. Bavaria was incredible. 10/10 would visit again.