Last Updated on November 30, 2021 by laurenpacek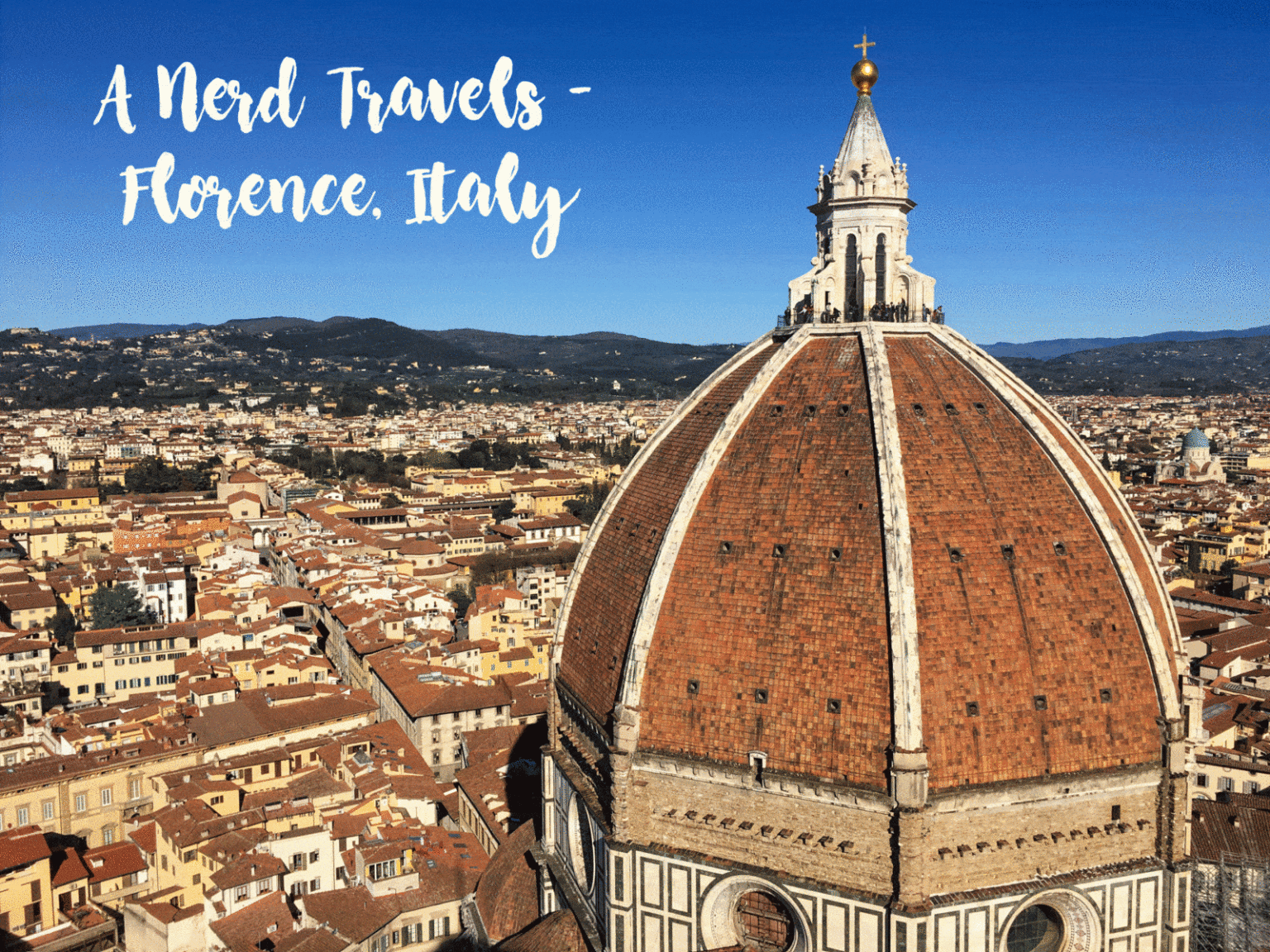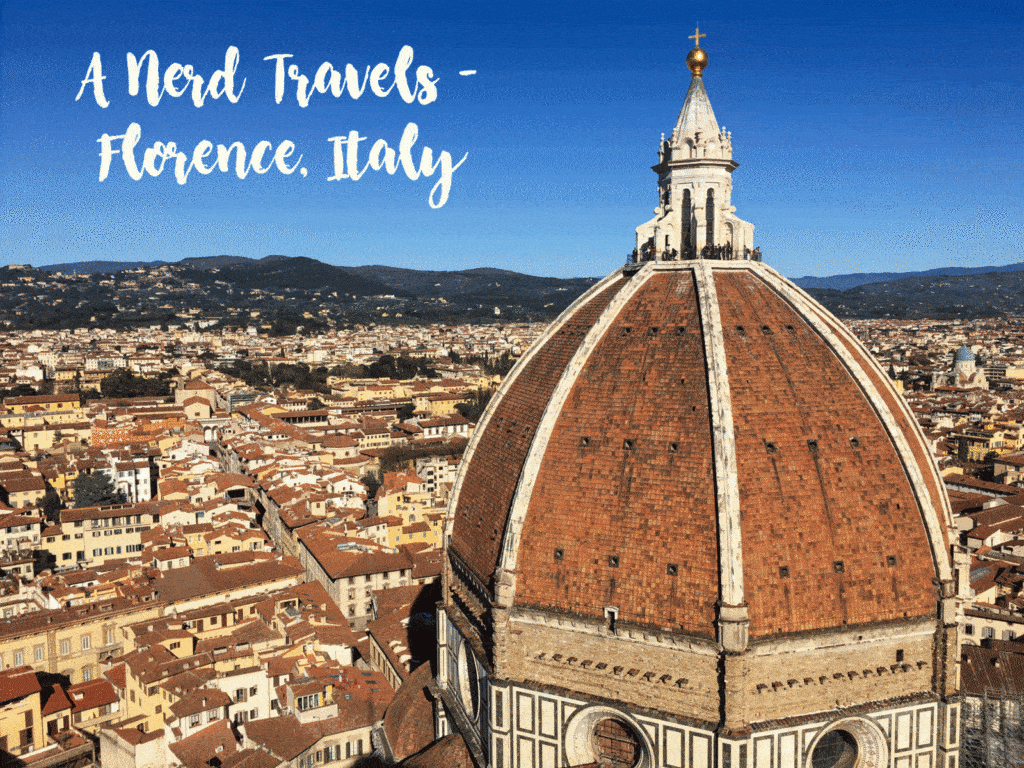 So, you've seen some pictures from our time in Rome. Next, let's head to Florence.
We took a high speed train from Rome to Florence. This is something that I really wish we had more of in the U.S. It cut what is usually a 3.5 hour drive down to only 1.5 hours.
Our first day in Florence, we did a lot of walking. Actually, we did a ton of walking each day we were there. I'm talking 20,000 steps a day without even trying.
We made our way to Ponte Vecchio, which literally means "old bridge." It is, as the name might lead you to believe, an old bridge. It has shops (mostly pretty touristy stuff) along the bridge, which used to be common, but you don't see it very often anymore. There we are, on the bridge.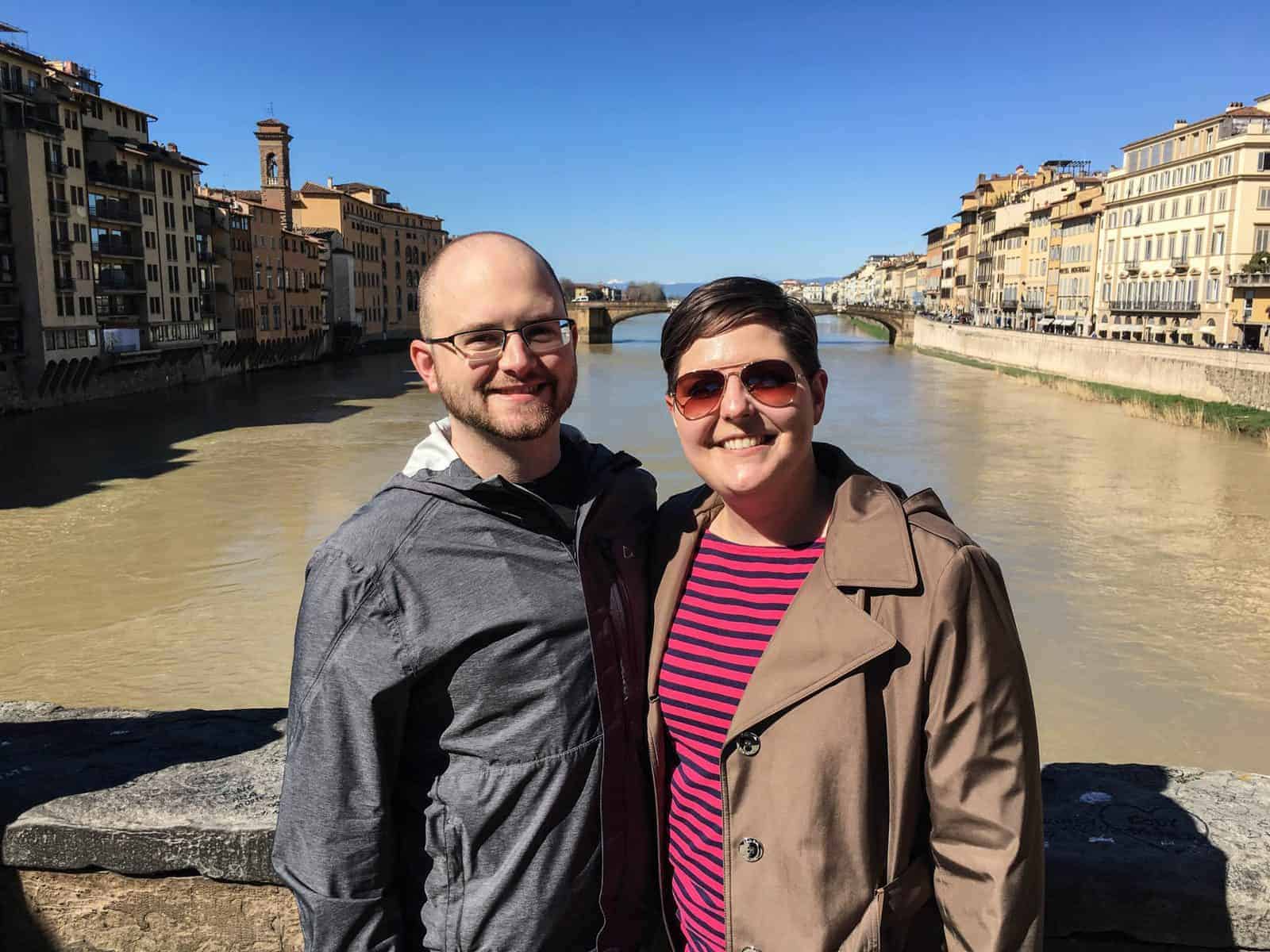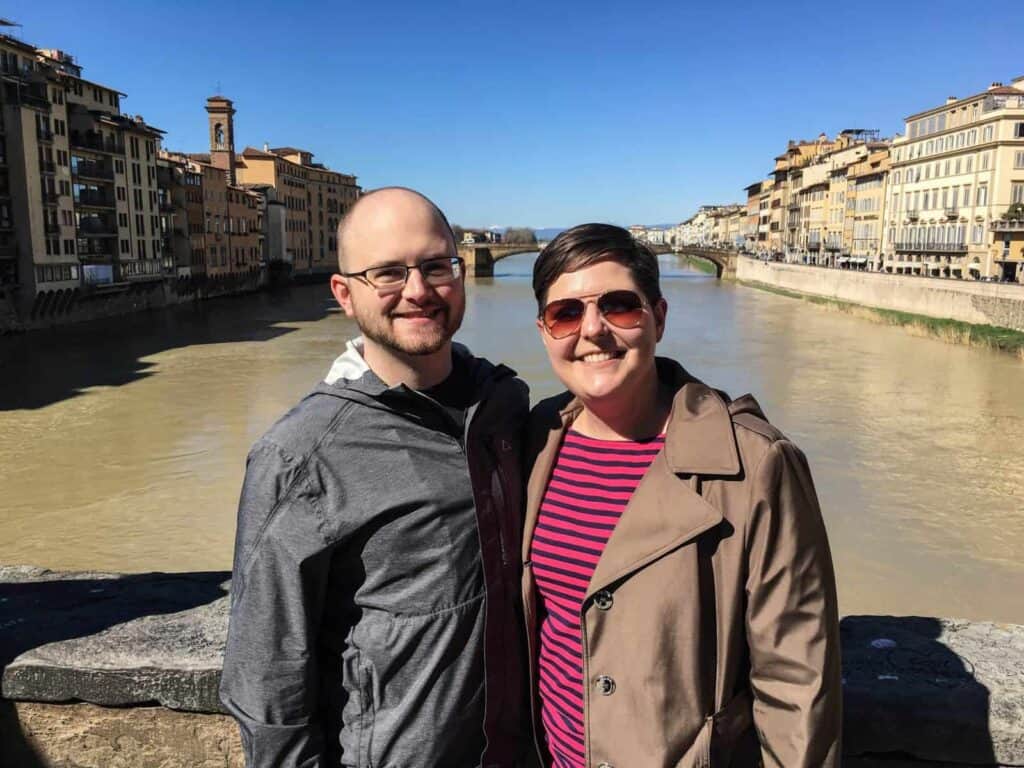 The following picture is a view of Ponte Vecchio from atop another bridge further down the Arno River.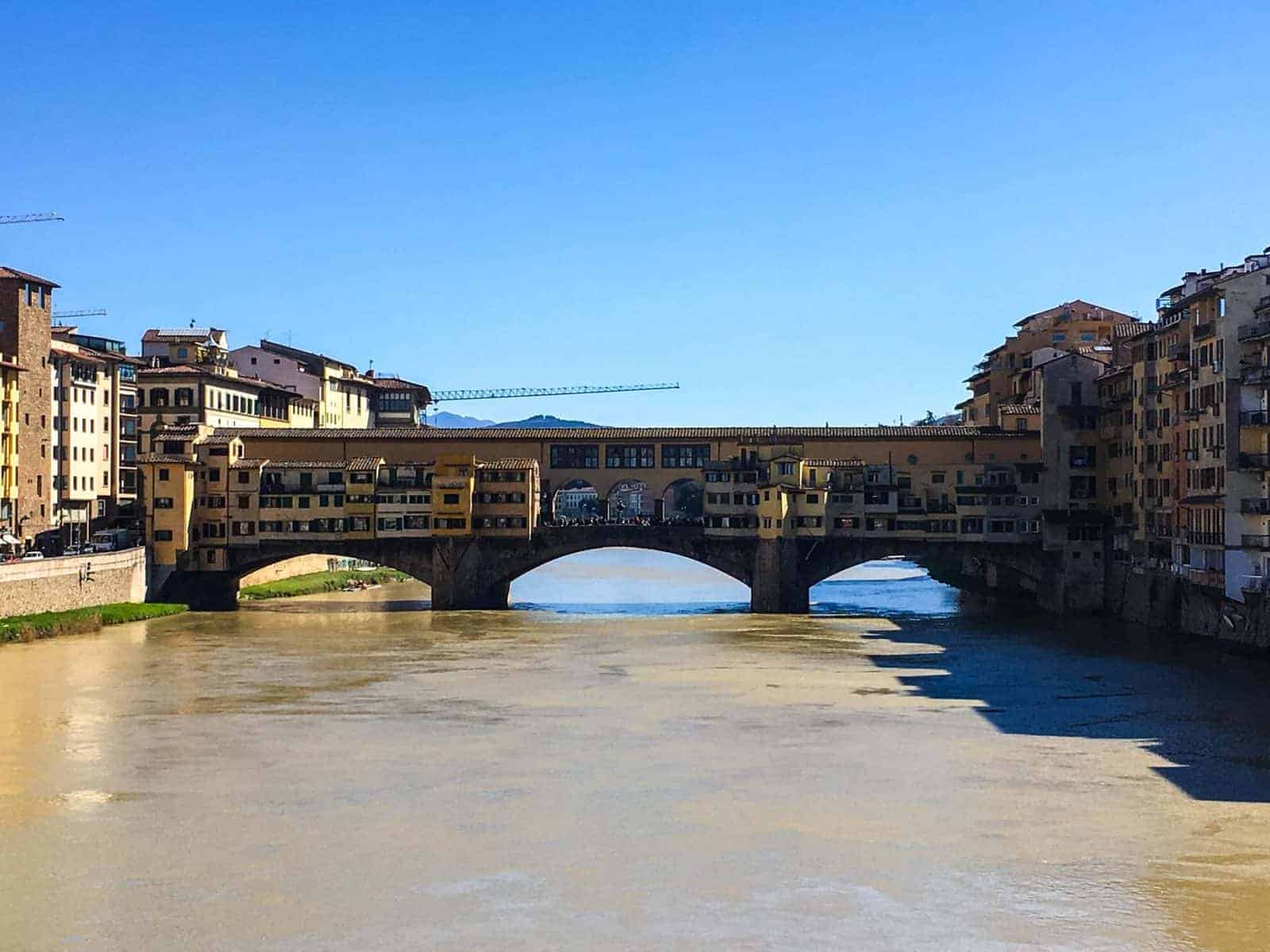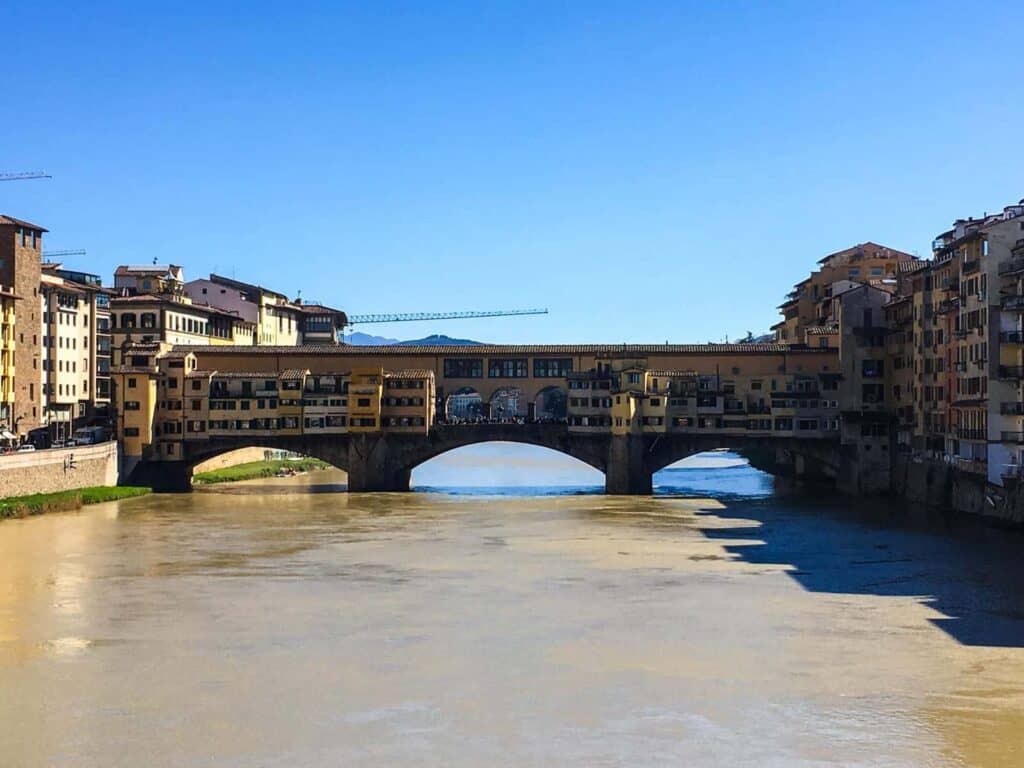 Just like in Rome, there were lots of old, beautiful churches. This is Santa Maria Novella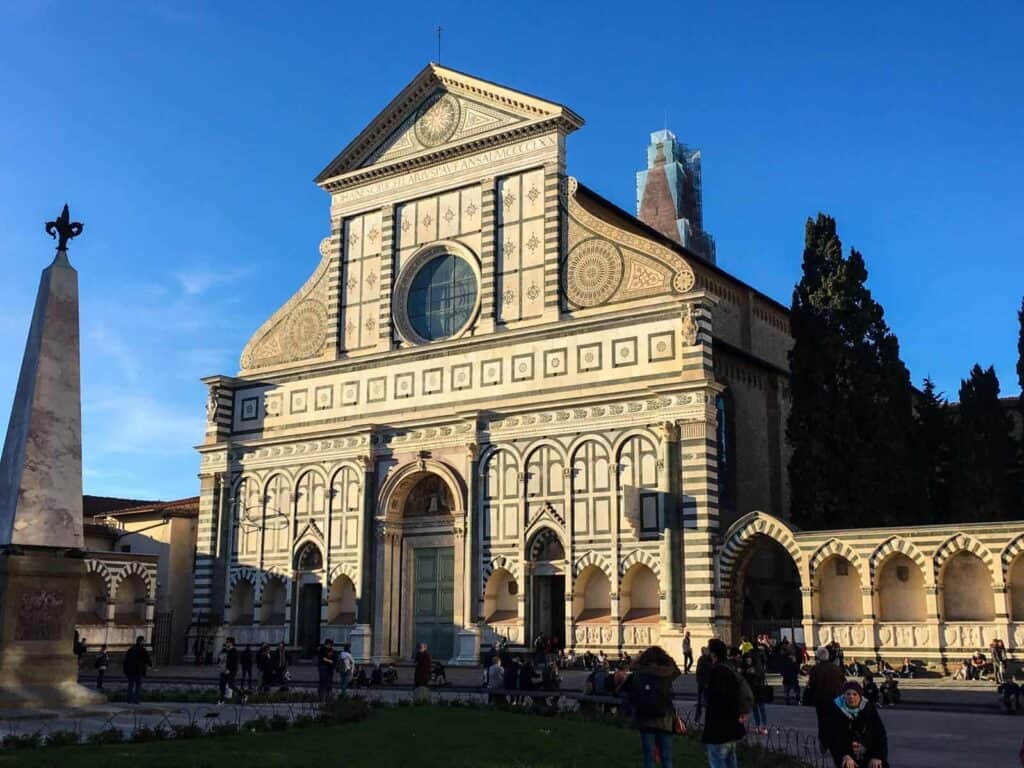 And of course, we spent a lot of time in Piazza del Duomo. You can climb to the top of both the dome of the Duomo as well as Giotto's Bell Tower, if you're up for it. After some research and asking around, I found that the Bell Tower involves a slightly less claustrophobia-inducing climb. So we went that route.
You can see the dome of the Duomo in the picture below.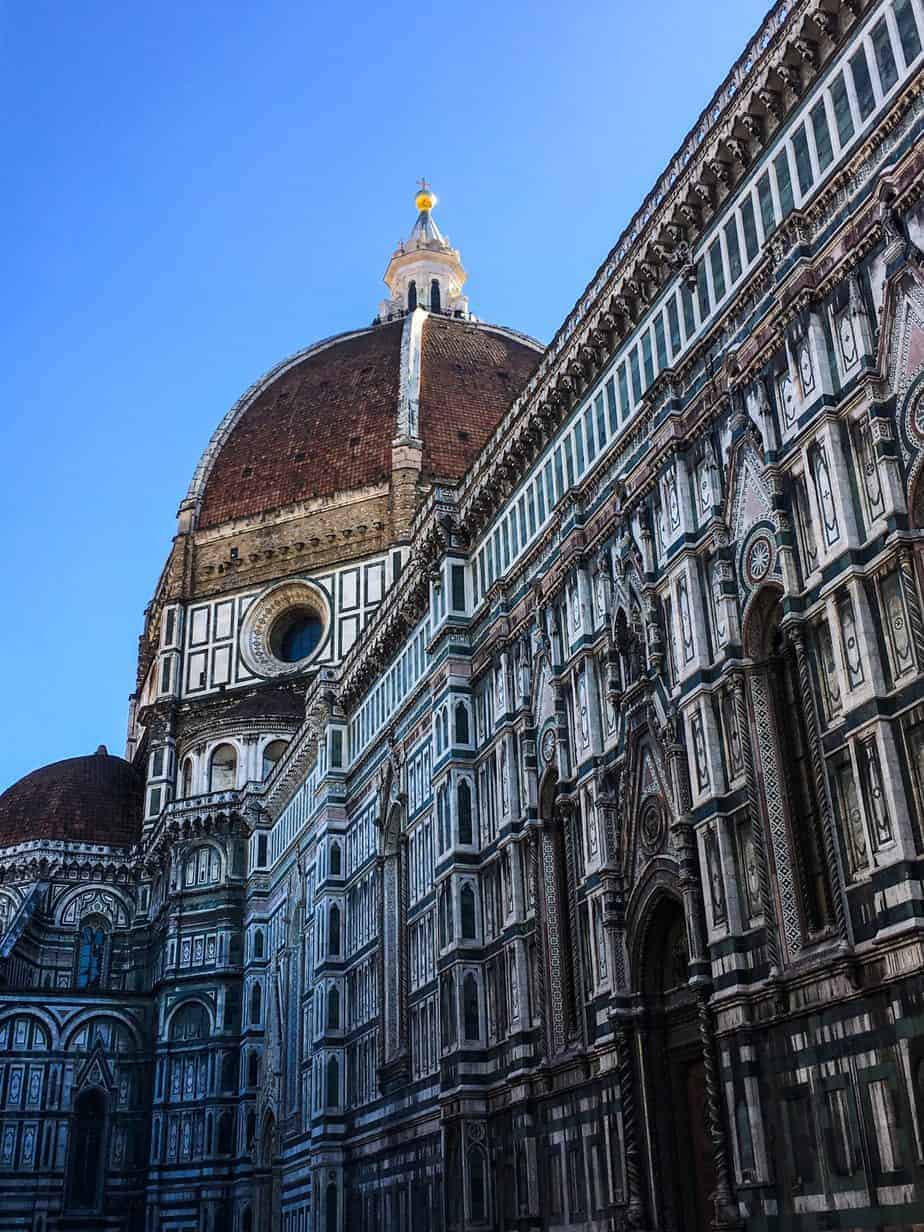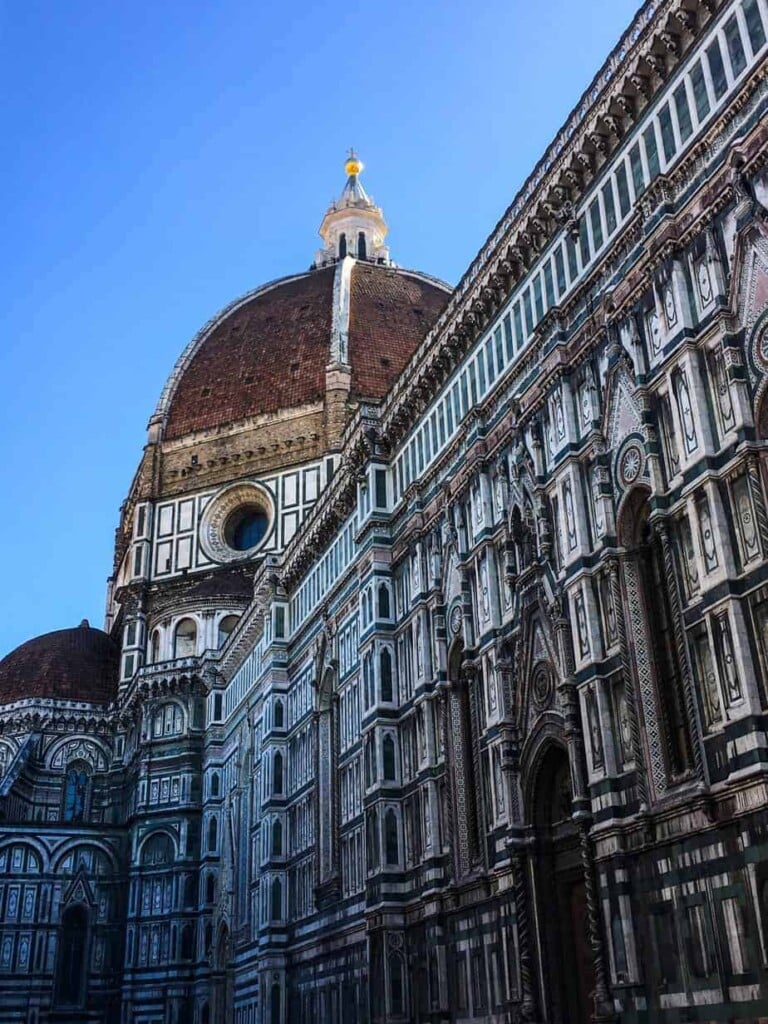 This is the Bell Tower. 414 steps will take you to the top.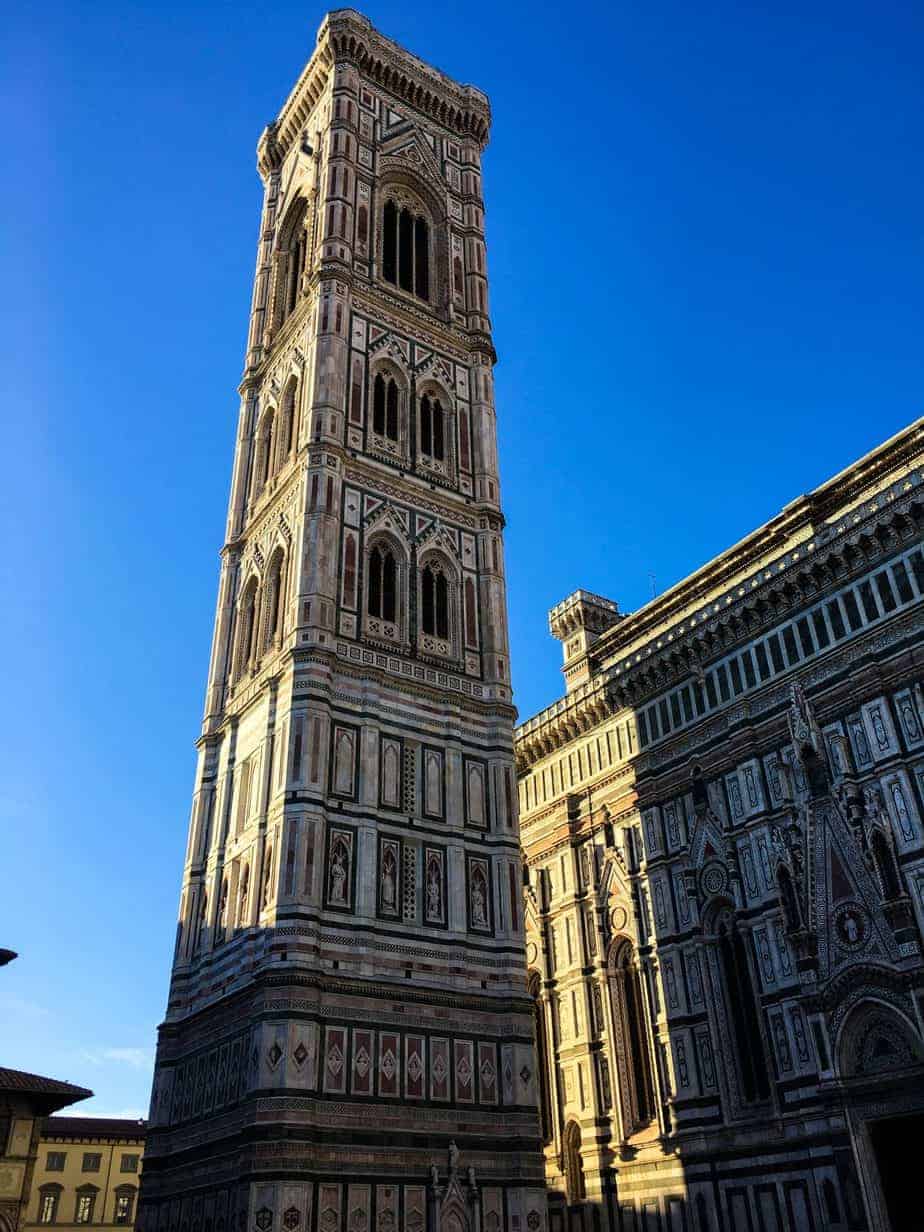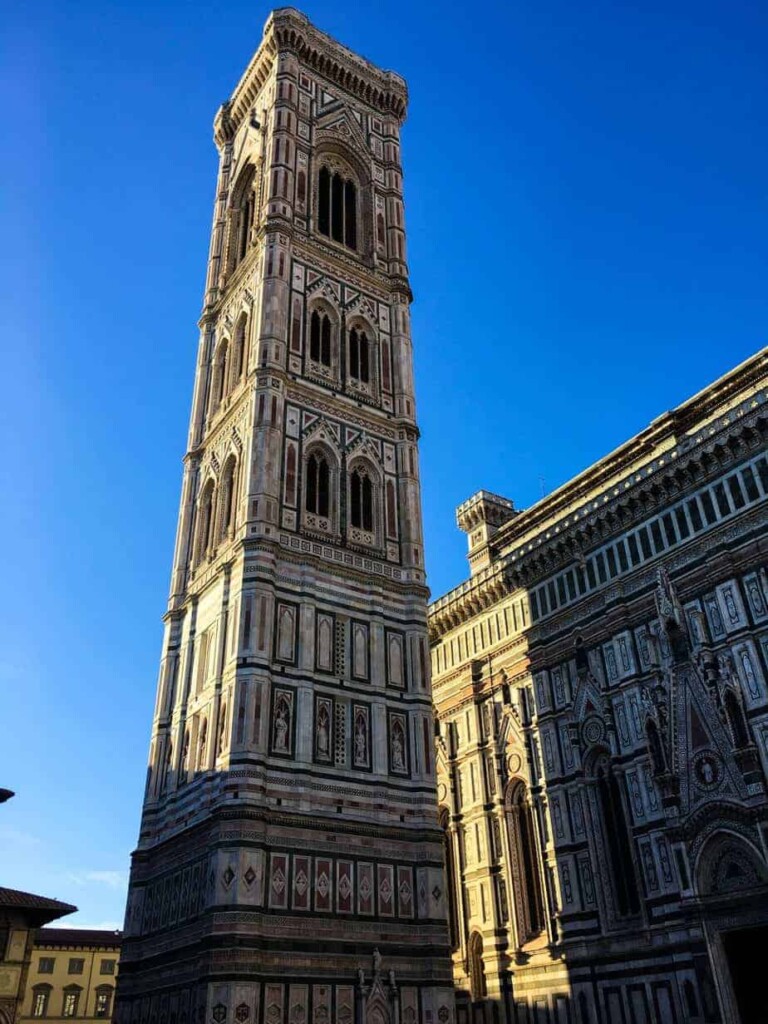 This is the front of the Cattedrale di Santa Maira del Fiore, along with the Bell Tower (on the right).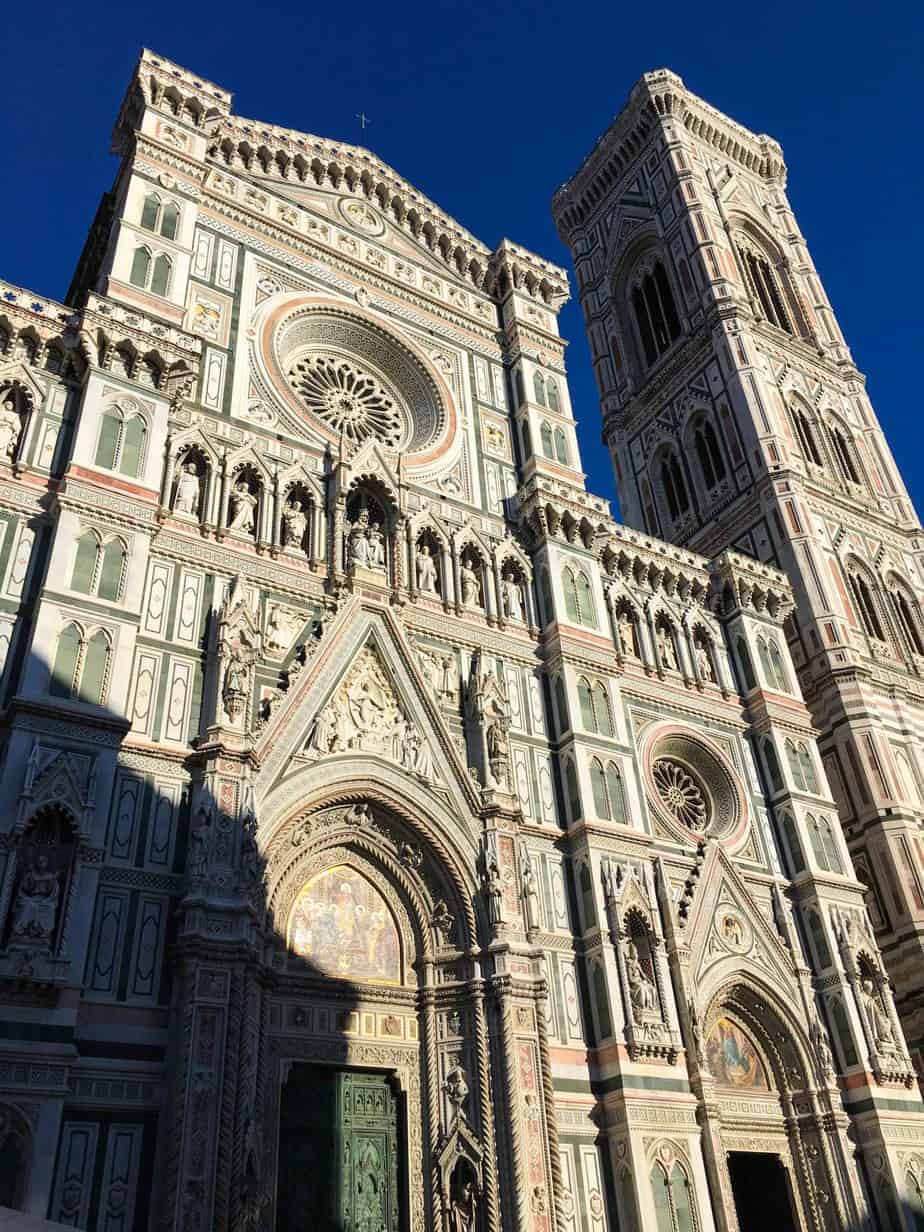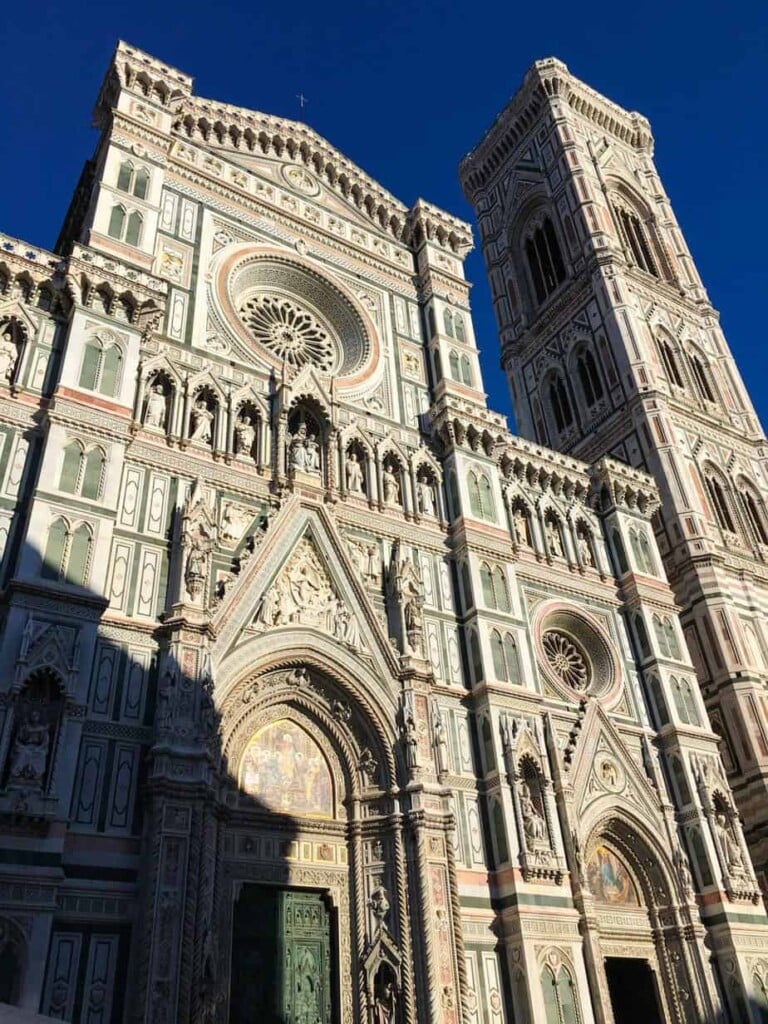 Waiting in line, looking up and anticipating the climb.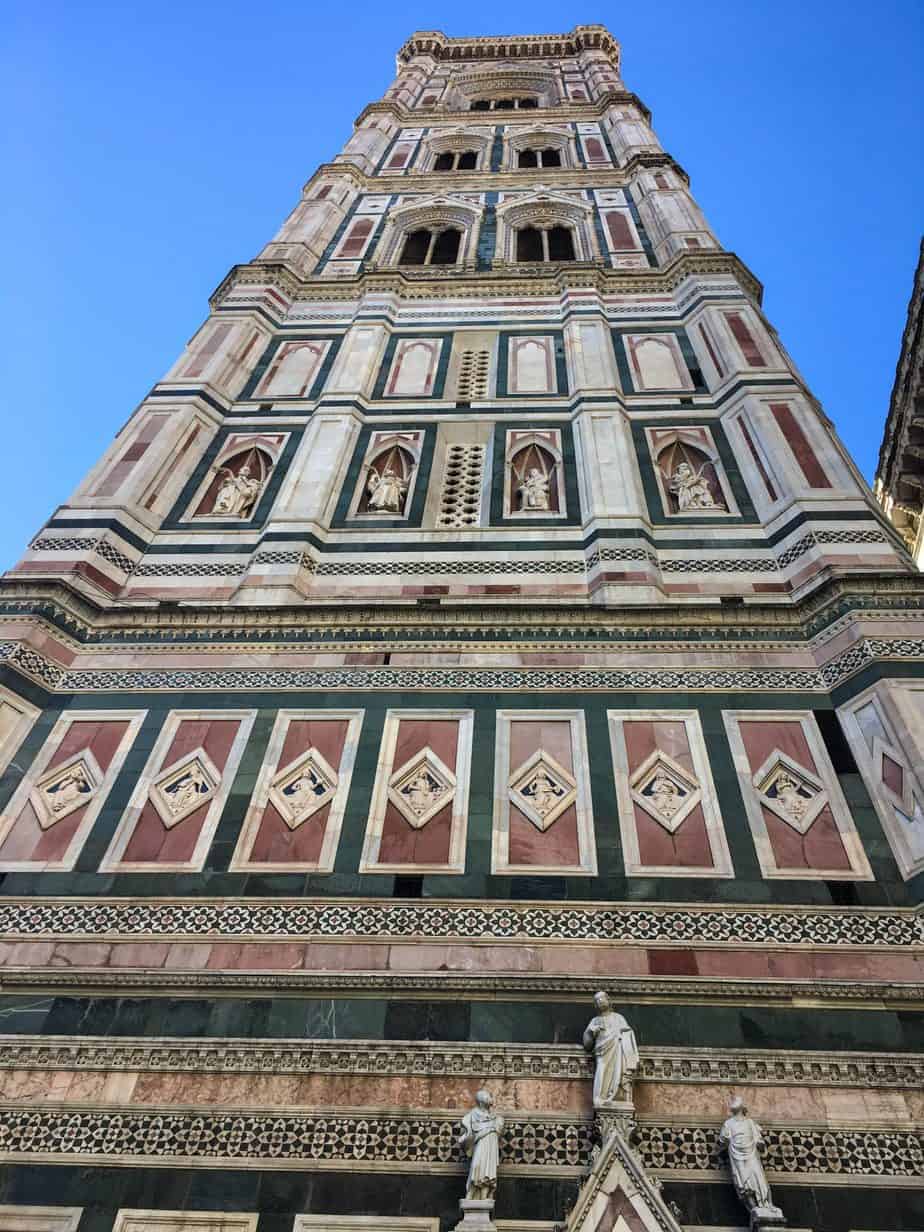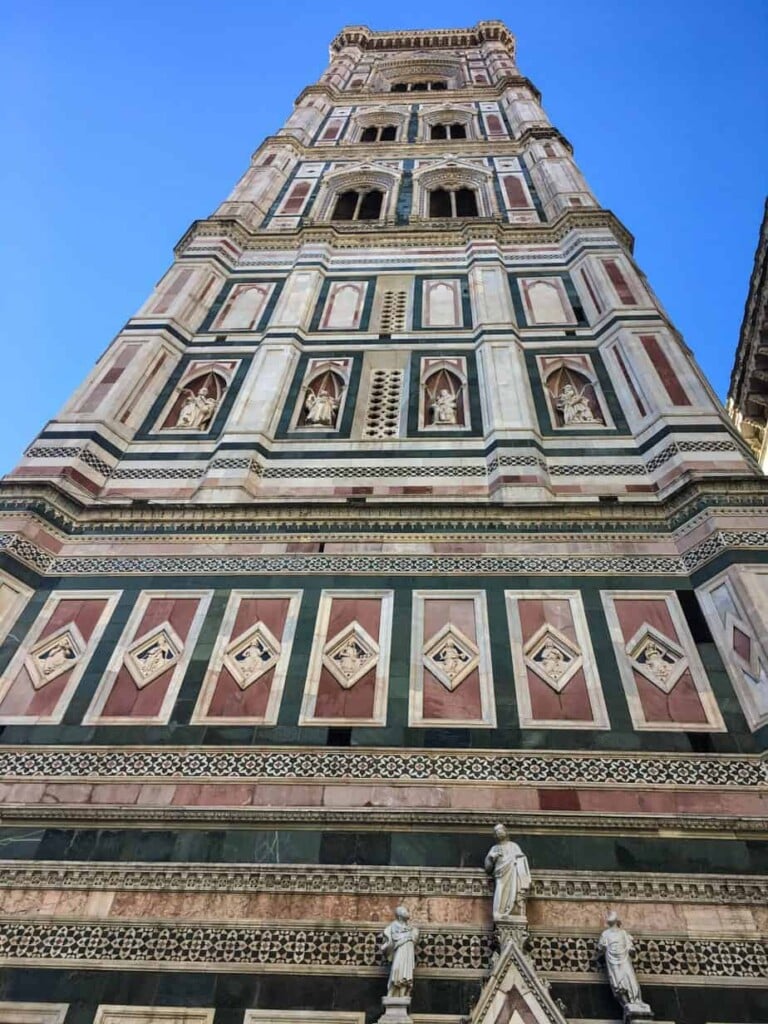 The climb up to the top of the Bell Tower is narrow, and can make you feel pretty claustrophobic. The stairwell gets more narrow the higher you climb, and gets to the point that it's pretty difficult to have folks going up and down the steps at the same time. I took this picture on one of the small landings while waiting for people to go up the steps before we could continue on our way back down.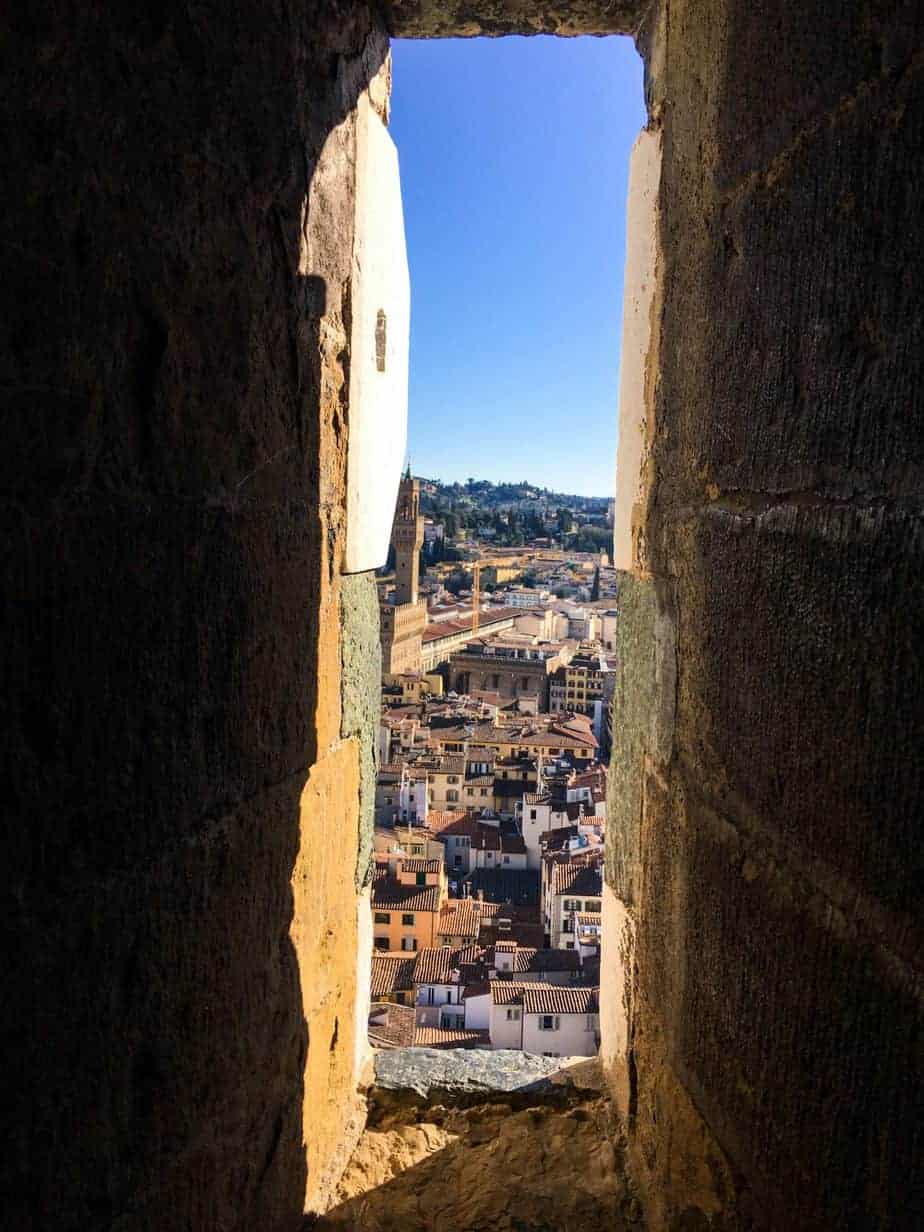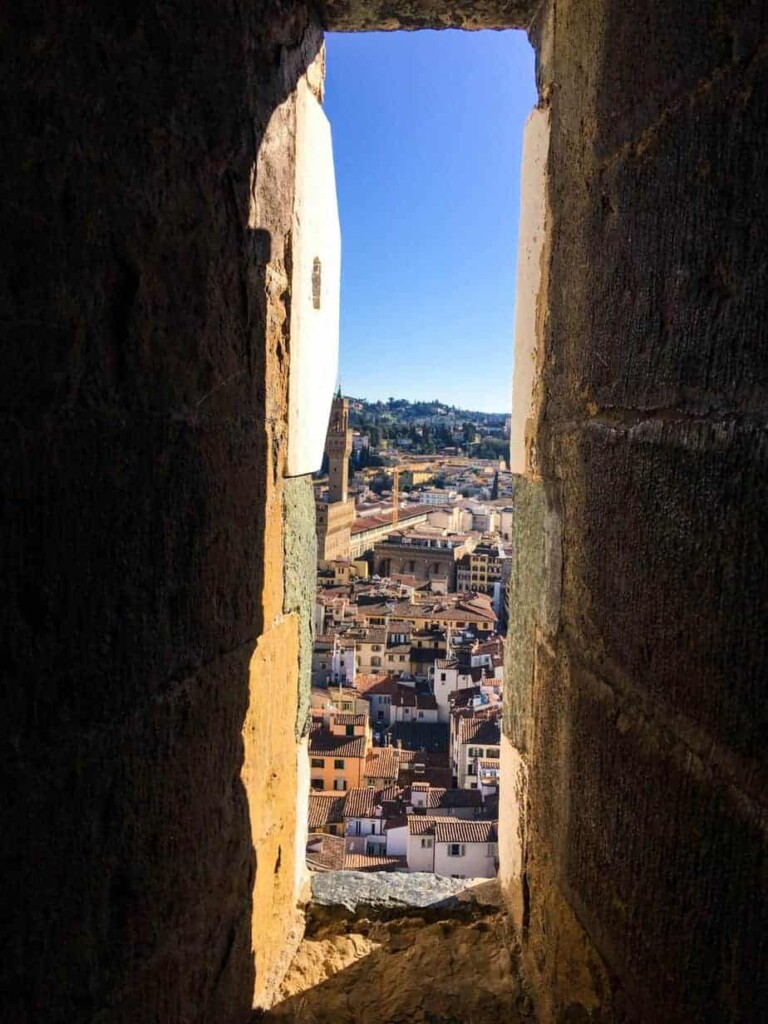 One of the great things about climbing the Bell Tower is that you are afforded gorgeous views of the Duomo and pretty much all of Florence.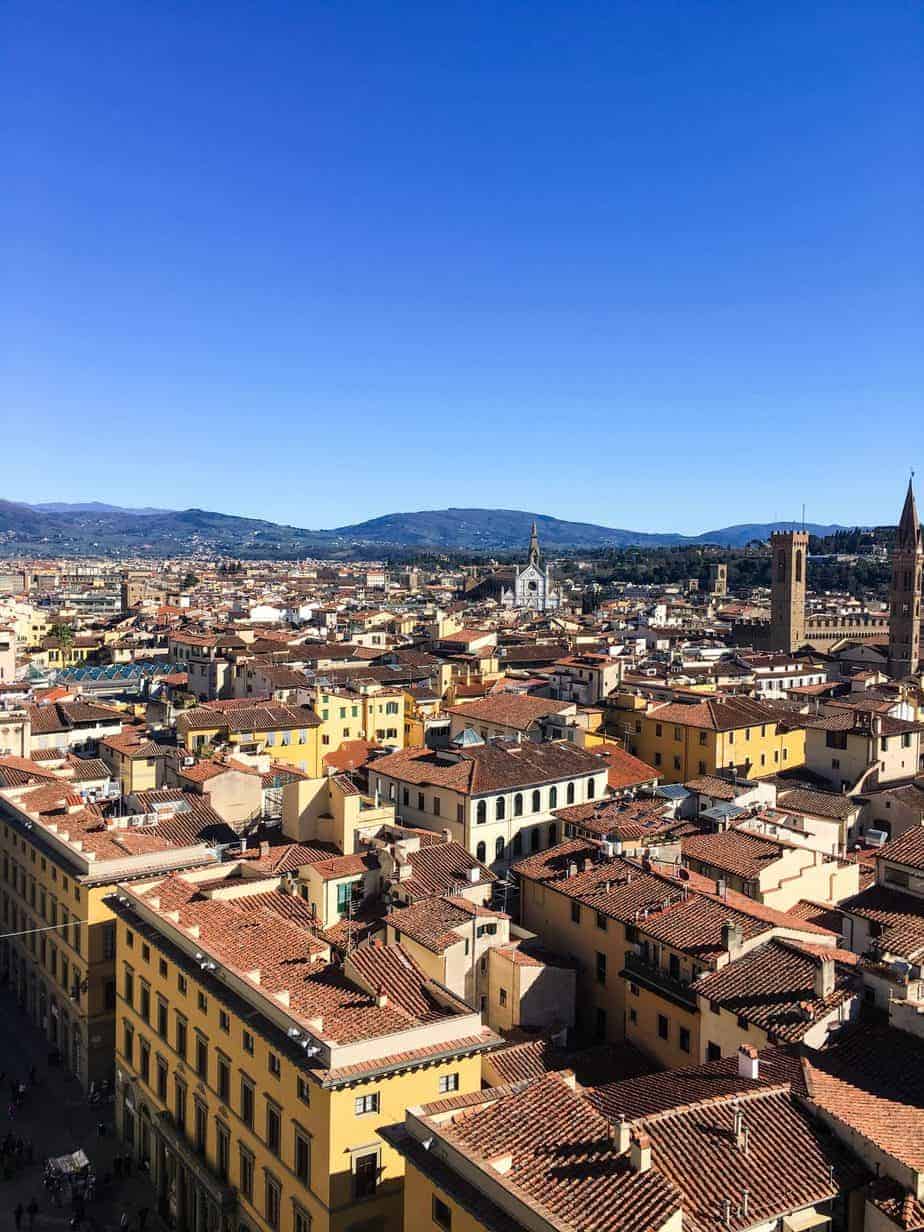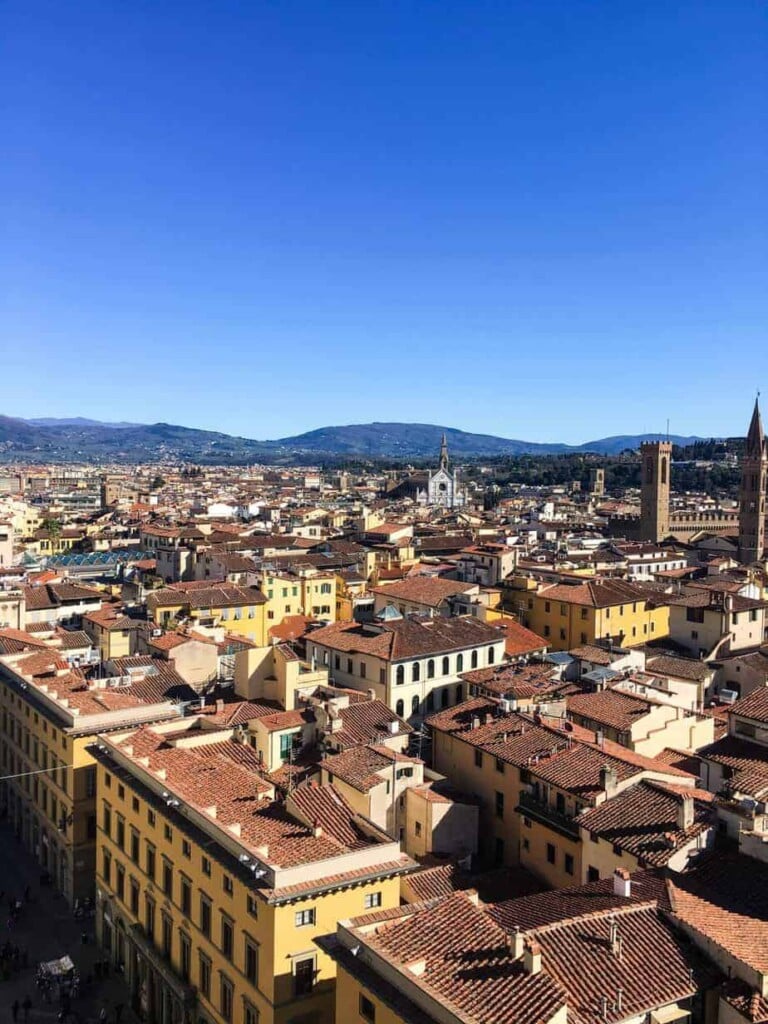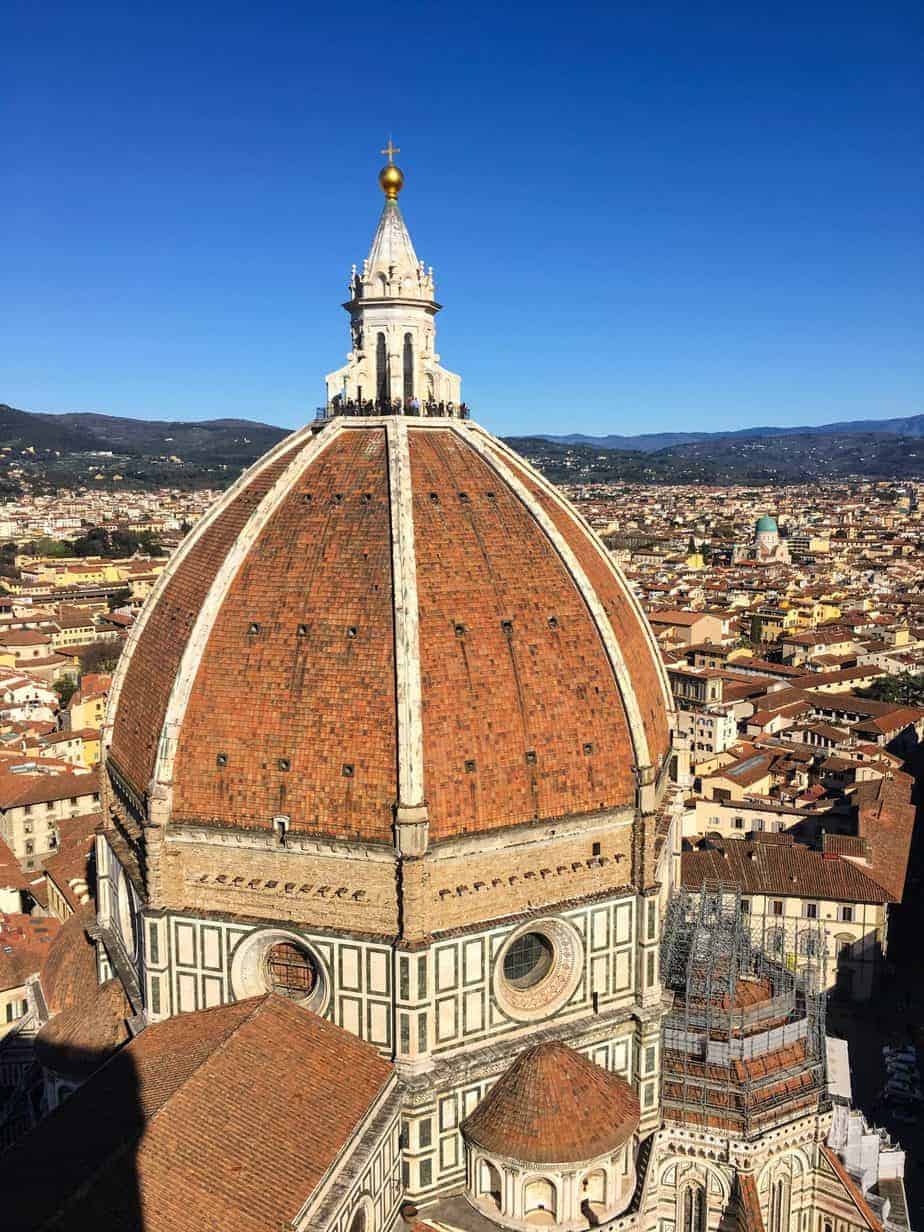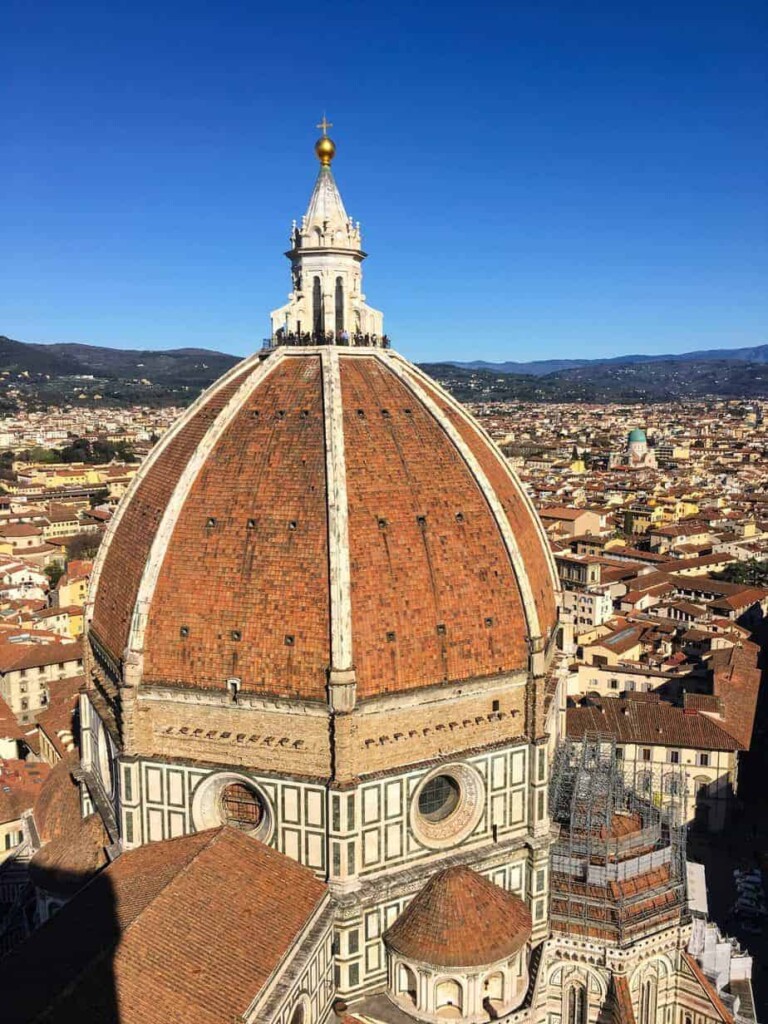 Aside from sightseeing, we ate so much fantastic food. In fact, I would say that the best meal during our entire time in Italy was eaten in Florence. If you ever go, please seek out Osteria Vini e Vecchi Sapori. It's a small restaurant (make a reservation!) with a handwritten menu that changes daily. I had pasta with zucchini flowers and a saffron ricotta cream sauce. Amazing.
Of course, even in Italy, Sean had to find an Irish pub and have a Guinness. This was right after we climbed the Bell Tower.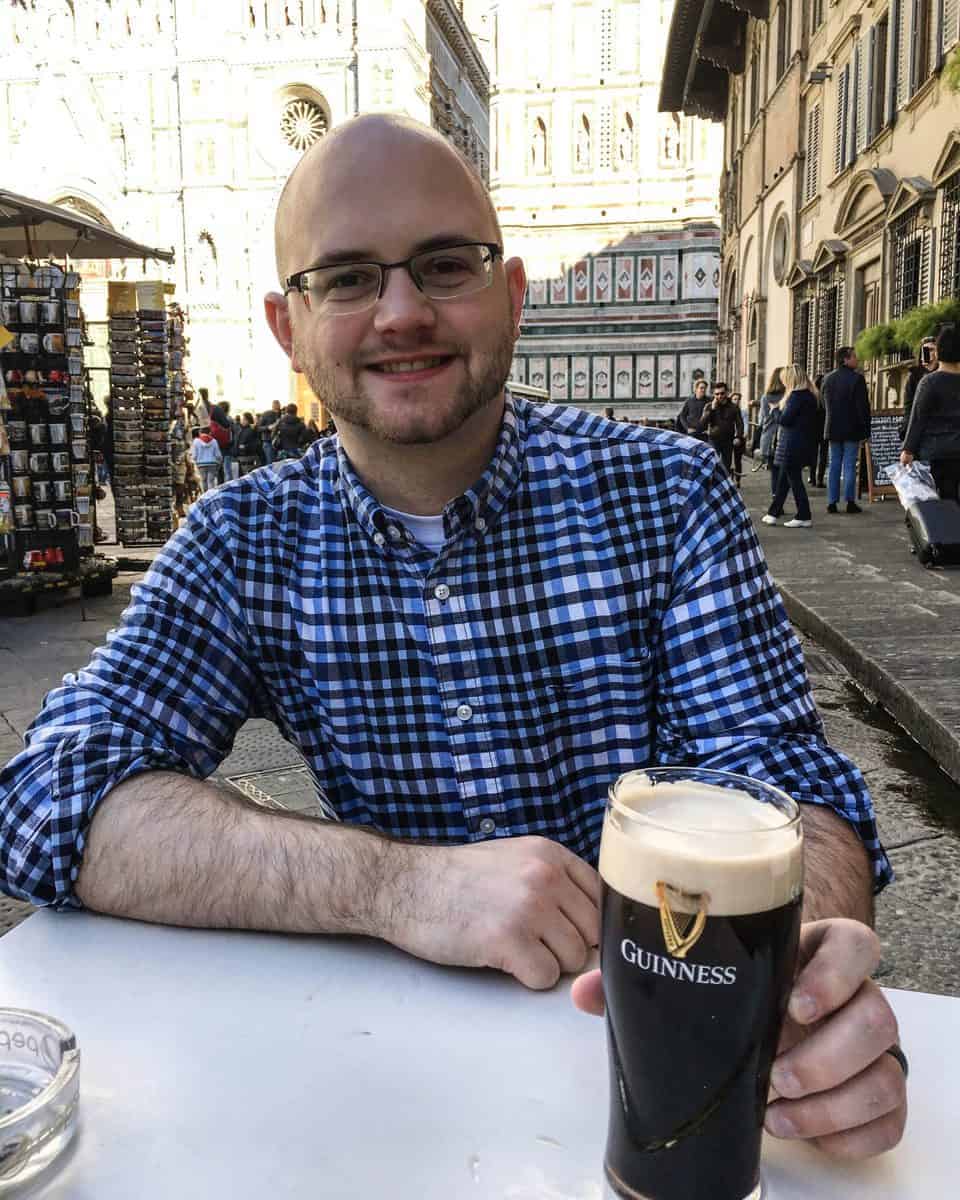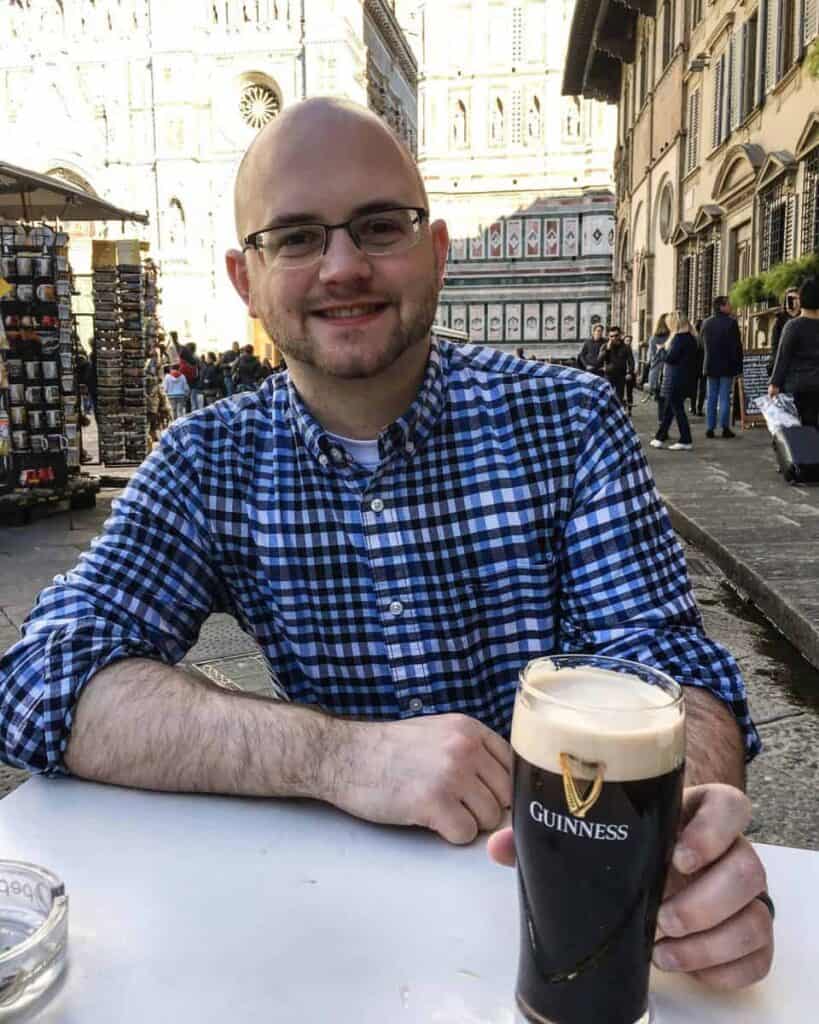 Here's a link to the post about our time in Rome, in case you missed it!