This cocktail is simple and supremely refreshing
Making a Radler cocktail couldn't be easier. All you need to do is pour 1 part beer into a glass and top with 1 part sparkling lemonade. The combination of those two simple ingredients makes for a very tasty and refreshing cocktail.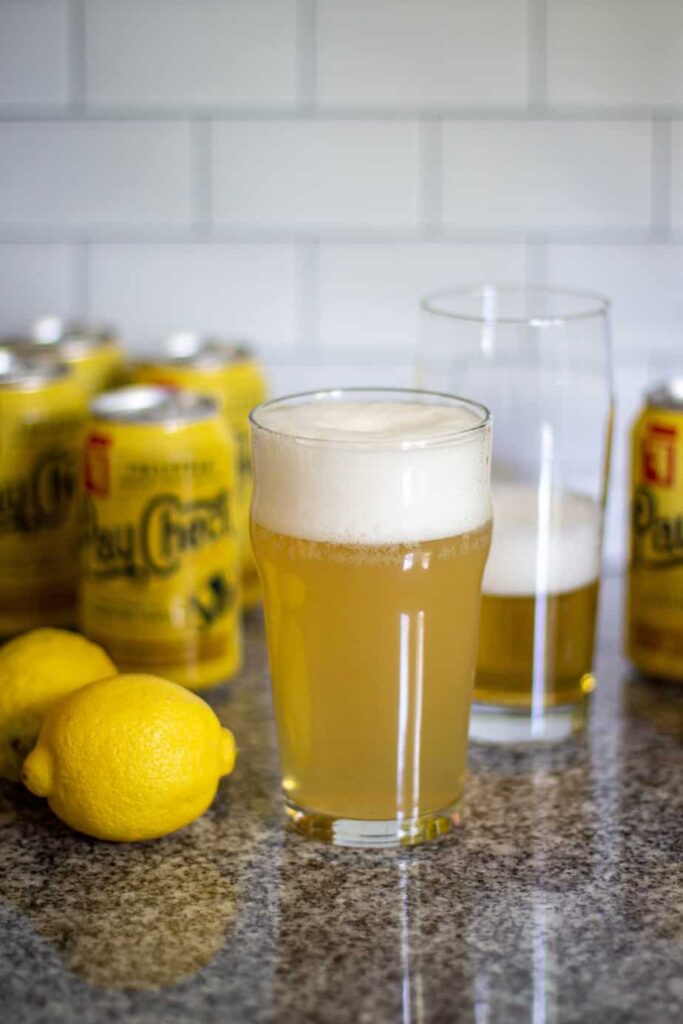 Radler vs. Shandy: what's the difference?
They're both delicious, lower ABV options that are great for sipping on a warm day.
However, I'd be willing to bet that most people are more familiar with a Shandy than they are a Radler. For those who aren't, a Shandy is made by mixing beer with lemonade, often in equal parts. Leinenkugel makes a pretty popular one.
A Radler on the other hand, is made up of a 50:50 mix of beer and sparkling lemonade or sparkling grapefruit juice. Legend has it that the Radler was first concocted when an innkeeper in Munich, Germany was starting to run out of beer to quench the thirst of the hoardes of people who had taken up cycling (evidently it was super popular in the 1920s). He ended up cutting the remaining beer with lemonade (which, in Europe, is often carbonated) and in doing so, created the Radler.
That's the story, whether it's true or not. ¯_(ツ)_/¯ They relayed this story to us during a beer tour that my mom and I took while in Munich. If you're interested in bottled versions of the Radler, Stiegl and Bitburger make some good ones.
Fun fact: Appropriately enough, "radler" is the German word for "cyclist"!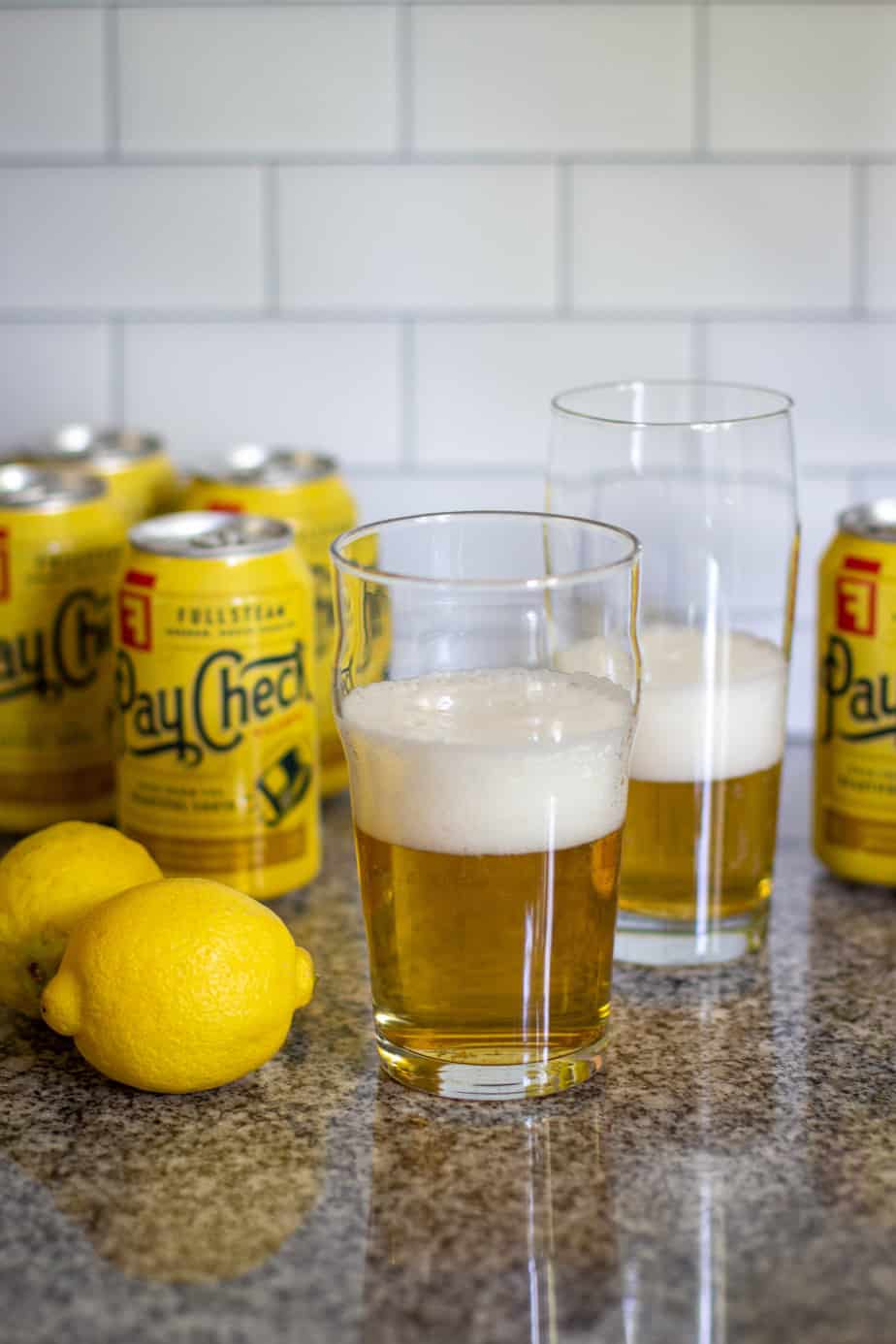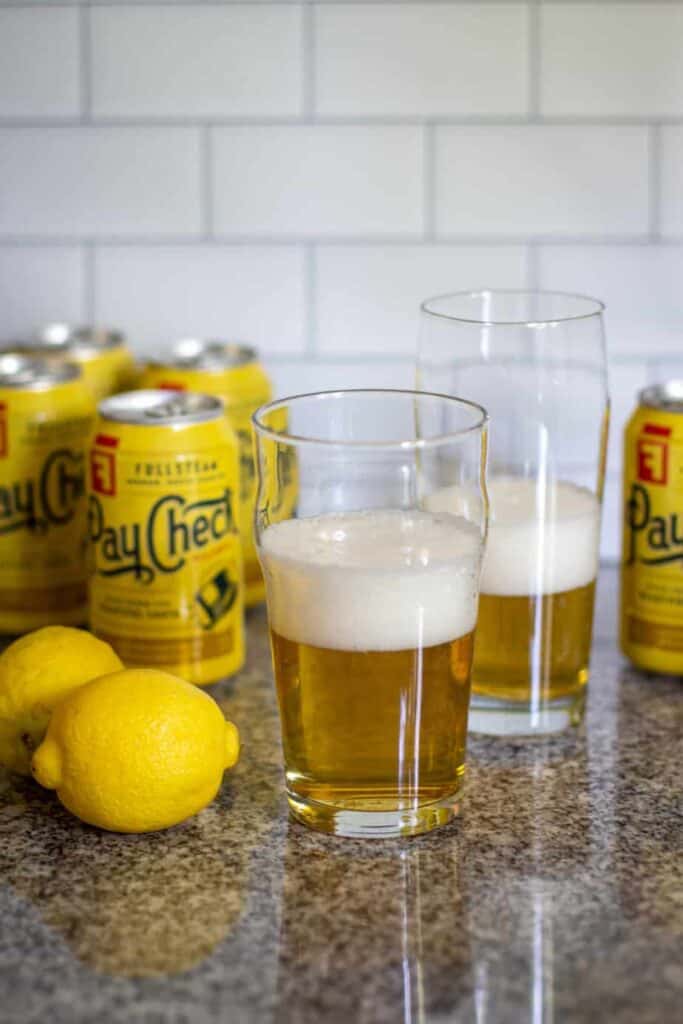 What kind of beer should you use to make a Radler?
A German wheat beer, like a weissbier or witbier, would be great given that this cocktail likely has its roots in Bavaria. You could also go with a pilsner, which is what I've used to make mine. You can use whatever you prefer, but I'd stick to something that's wheat-y or maybe use a lighter lager.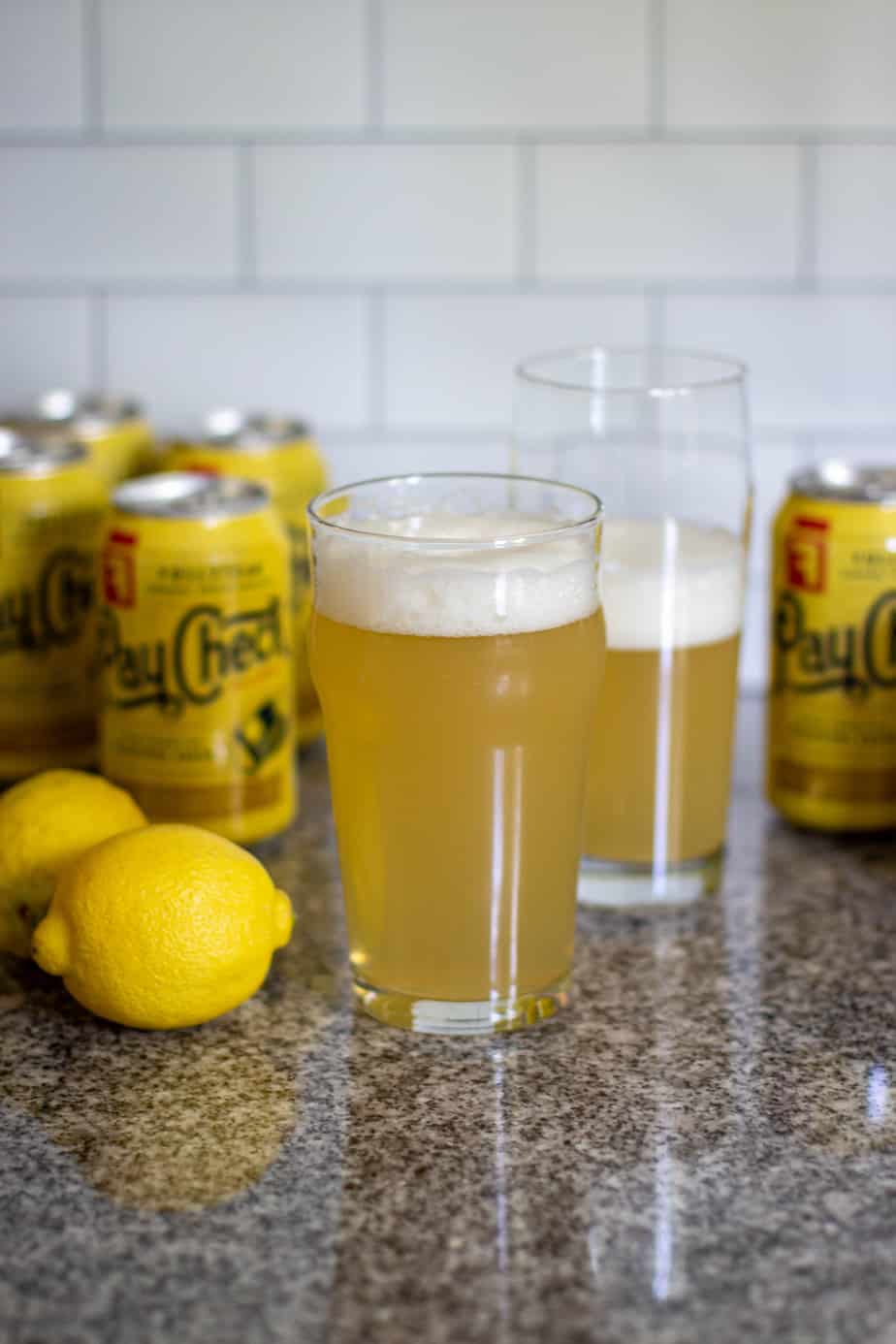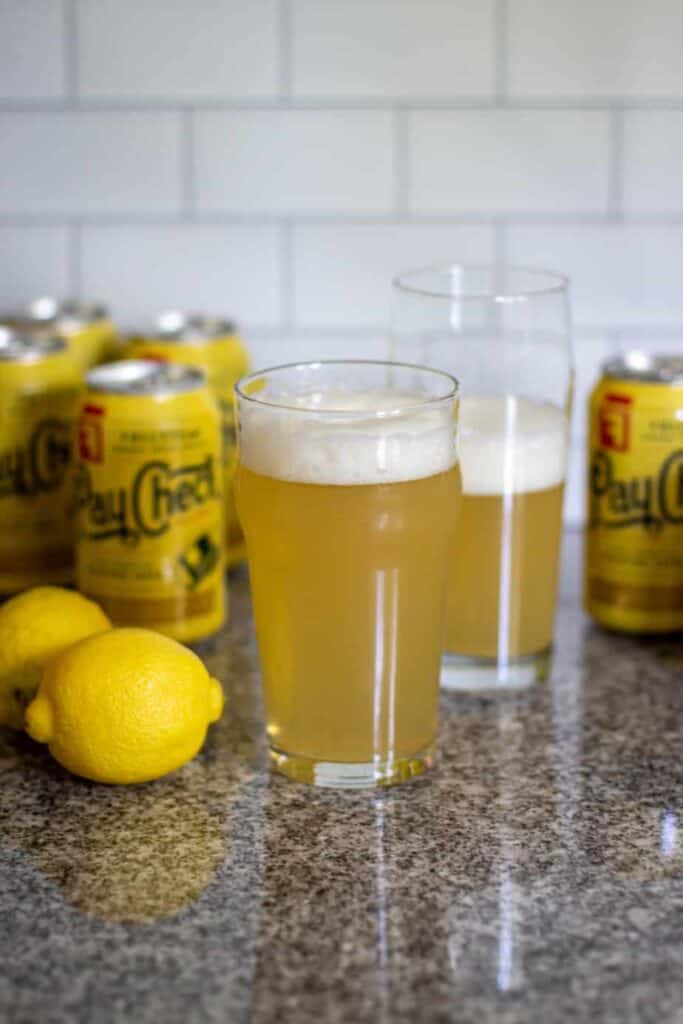 Looking for other recipes that involve beer?
Check out my Loaded Christmas Ale! It's delicious and festive as hell, and will definitely get you at least a little tipsy if you have more than one.
I also have a Beer, Cheddar, and Sausage Risotto recipe that is well worth a look.
Please also check out any- and everything that The Beeroness makes. You won't regret it.
✨ Recipe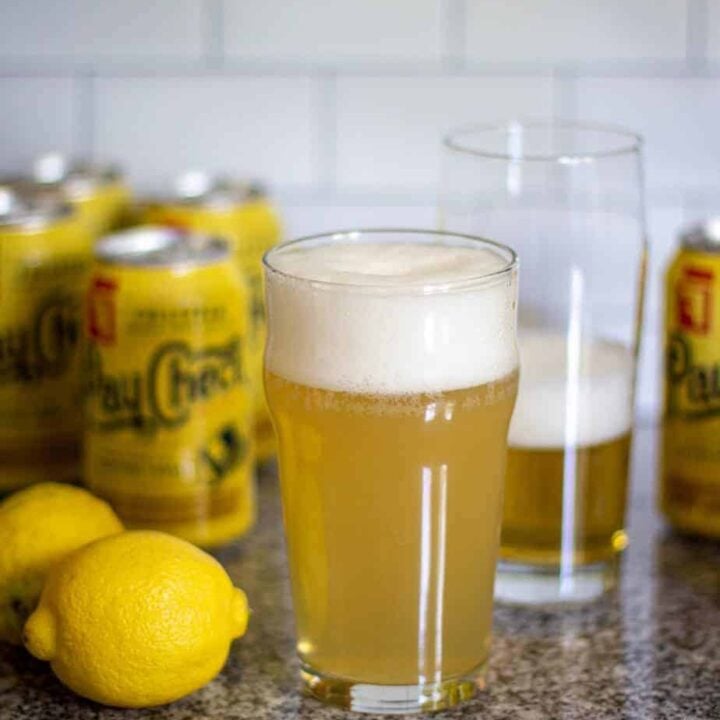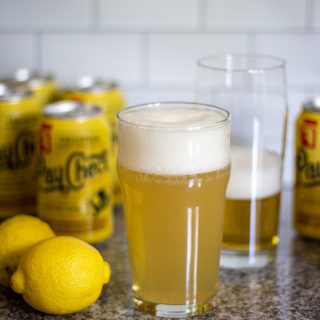 The Radler
A Radler cocktail is so simple to make. Just pour 1 part pilsner/wheat beer into a glass and top with 1 part sparkling lemonade! Guaranteed to be delicious and very refreshing.
Ingredients
12

oz

pilsner or wheat beer

divided (see notes)

12

oz

sparkling lemonade

divided (see notes)

lemon slices

for garnish (optional)
Instructions
Pour 6 oz of the beer into each of two glasses.

Top the beer with 6 oz of sparkling lemonade.

Garnish with lemon slices, if you're feeling fancy.
Notes
I used an American pilsner, but a German wheat beer is also excellent.
You can also use sparkling grapefruit juice if that's more your style. I used San Pellegrino Limonata.
Using regular, non-carbonated lemonade instead of the sparkling lemonade would make this a Shandy (also delicious).
Nutrition
Serving:
1
Calories:
228
kcal
Carbohydrates:
32
g
Protein:
2
g
Sodium:
22
mg
Sugar:
19
g
Disclaimer: Nutritional information is a generated estimate and is not guaranteed to be accurate.
What do I need in order to make this?
Pin this recipe for later!