These Gingerbread Banana Muffins are spicy like gingerbread, but super moist thanks to the addition of bananas. These delicious muffins will convince you to not limit your consumption of gingerbread goodies to Christmastime!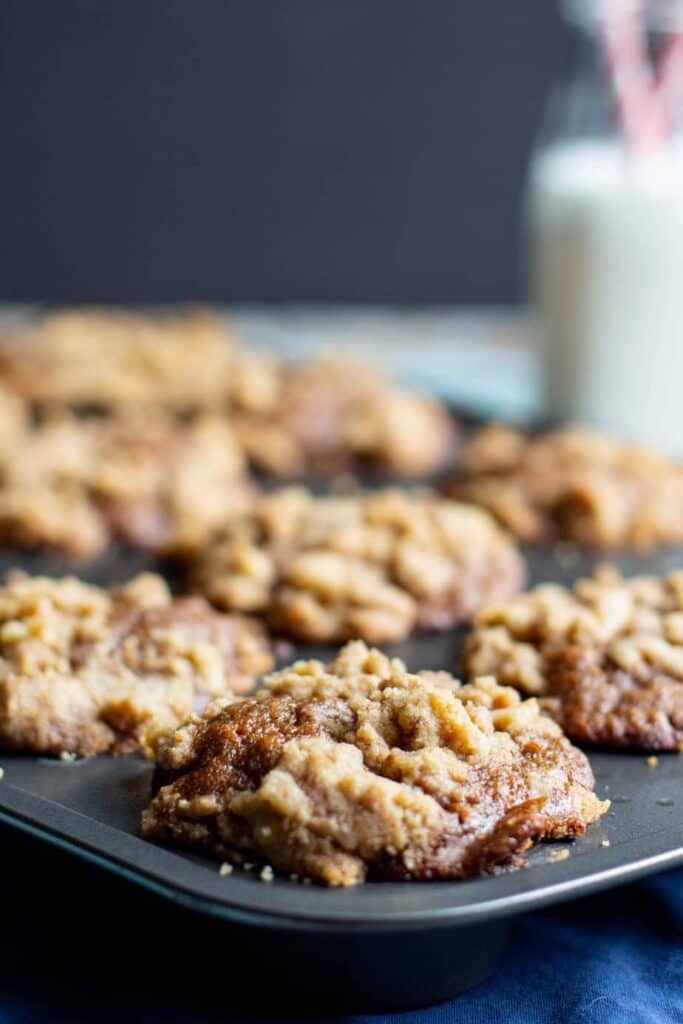 Even though the Christmas season has come and gone, I don't think that that's any reason to not enjoy the warm spicy flavors of gingerbread. It's still the middle of winter, after all.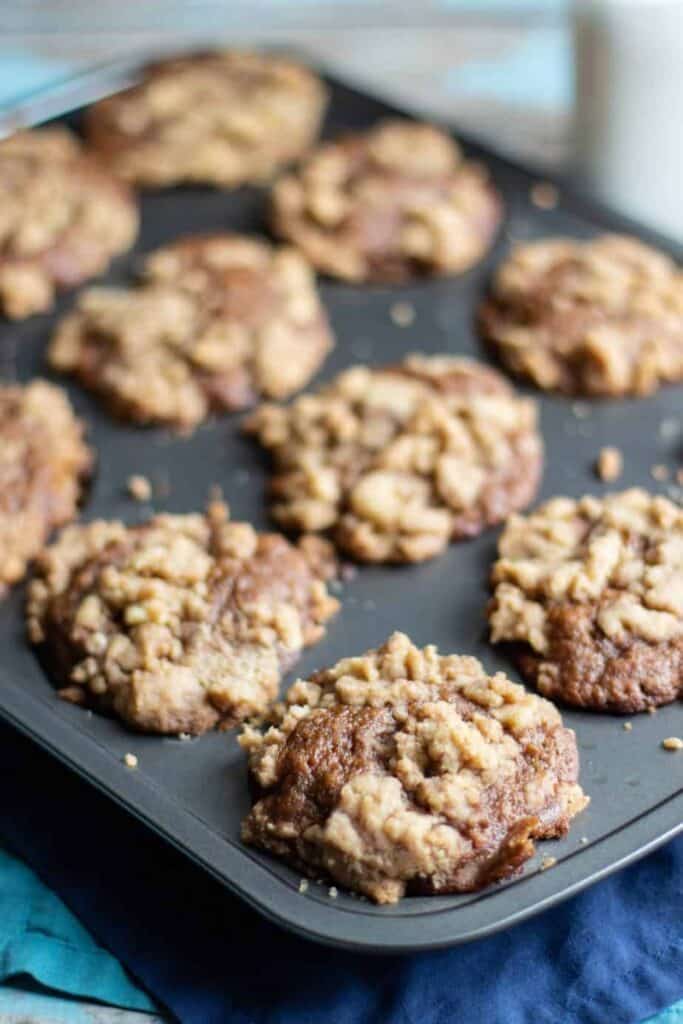 These muffins are moist (bananas), spicy like any good gingerbread should be, and have slightly sticky tops (thanks, molasses!). The crumb topping is sweet and keeps things interesting, texturally.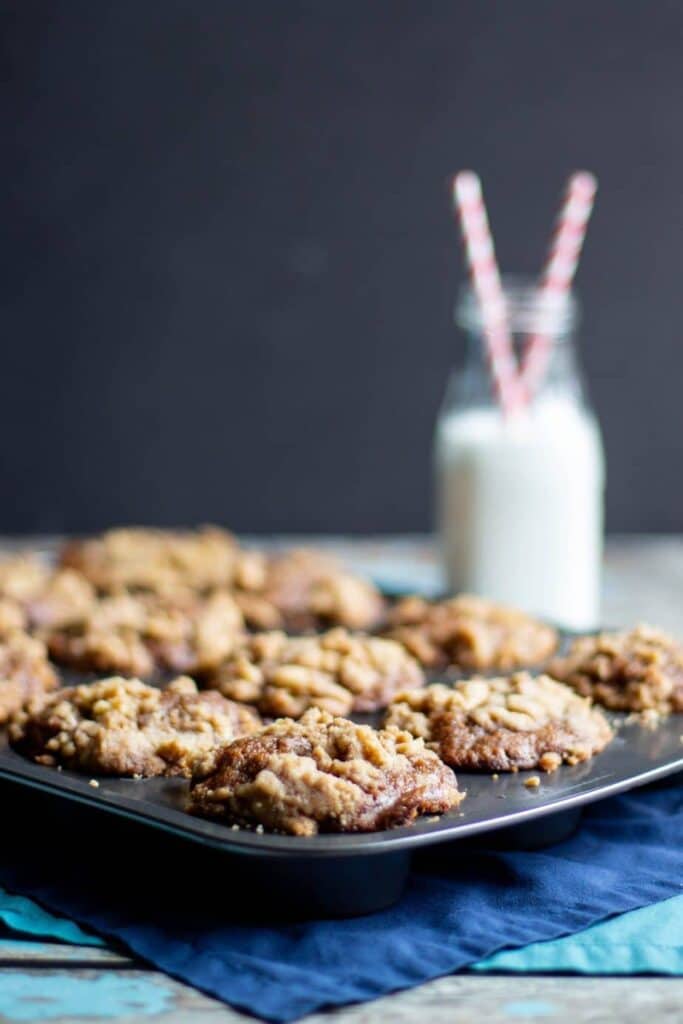 In creating the recipe for these muffins, I tinkered with the number of bananas, as well as various amounts of molasses and spices. I was looking for a muffin that had all of the moistness of a banana muffin without tasting too banana-y. If that makes sense. I also wanted the gingerbread flavor to be pretty prominent without being overbearing.
After three tries, I think I've ended up with a winner of a recipe. I hope that you agree.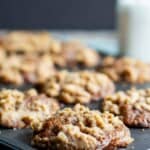 Banana Gingerbread Muffins
Course:
Breakfast, Brunch
Ingredients
For the muffins
2

cups

all-purpose flour

1

tsp

kosher salt

5

tsp

ground ginger

1

tsp

ground cinnamon

1/2

tsp

ground cloves

1/2

tsp

ground allspice

1/2

tsp

ground nutmeg

1

tsp

baking powder

1/2

tsp

baking soda

3

ripe bananas,

mashed

1/2

cup

unsalted butter,

melted

2

eggs

1

tsp

vanilla extact

1/2

cup

granulated sugar

1/2

cup

brown sugar,

packed

1/3

cup

molasses
For the crumb topping
8

tbs

unsalted butter,

melted

1 1/2

cups

all-purpose flour

1/2

cup

brown sugar,

packed

2

tsp

ground cinnamon

1/4

tsp

kosher salt
Instructions
To make the muffins
Preheat the oven to 350 degrees F. Spray two muffin tins with cooking spray; set aside.

In a medium-sized bowl, whisk the flour, salt, ginger, cinnamon, cloves, allspice, nutmeg, baking powder, and baking soda together. Set aside.

In another medium-sized bowl, combine the bananas, butter, eggs, vanilla extract, granulated sugar, brown sugar, and molasses.

Add the dry ingredients to the wet and mix until just combined.

Scoop the batter into the prepared muffin tins, filling them approximately 3/4 of the way full.
To make the crumb topping
Toss all ingredients together with a fork until crumbly.

Top the muffin batter with the crumb topping, dividing it evenly between each of the muffins.

Bake the muffins for 20 minutes, or until a toothpick, when inserted into the center of a muffin, comes out clean.
Need more gingerbread goodness in your life? Check out my Gingerbread Crinkle Cookies!
Or maybe you need more muffins? Of course you do. Try these Apple Oat Streusel Muffins and Gluten Free Muesli Muffins. You could also check out these Pumpkin Chocolate Chip Muffins and Double Chocolate Banana Walnut Muffins!