Last Updated on January 9, 2019 by laurenpacek
This Spiced Cherry Spritz is a surprisingly complex little cocktail given that it's made with only 3 ingredients. Okay, four, if you include the maraschino cherry.
The Cheerwine and Lambrusco make it a little sweet, while the Fernet Branca lends some bitterness and keeps it interesting.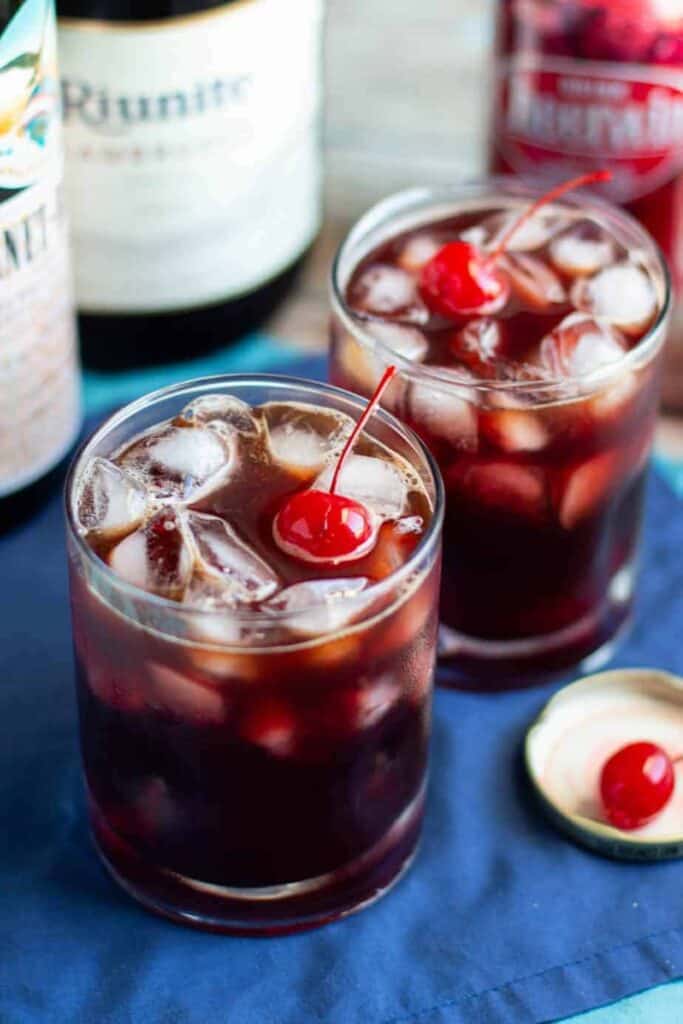 You've probably noticed that I've been sharing a lot of cocktails lately. I'm not sorry about it.
It's just a pretty good indication of where my head (and heart) has been lately. Between the stress of the holidays and associated travel, a grant deadline, and other life stress, booze just seemed like the right choice.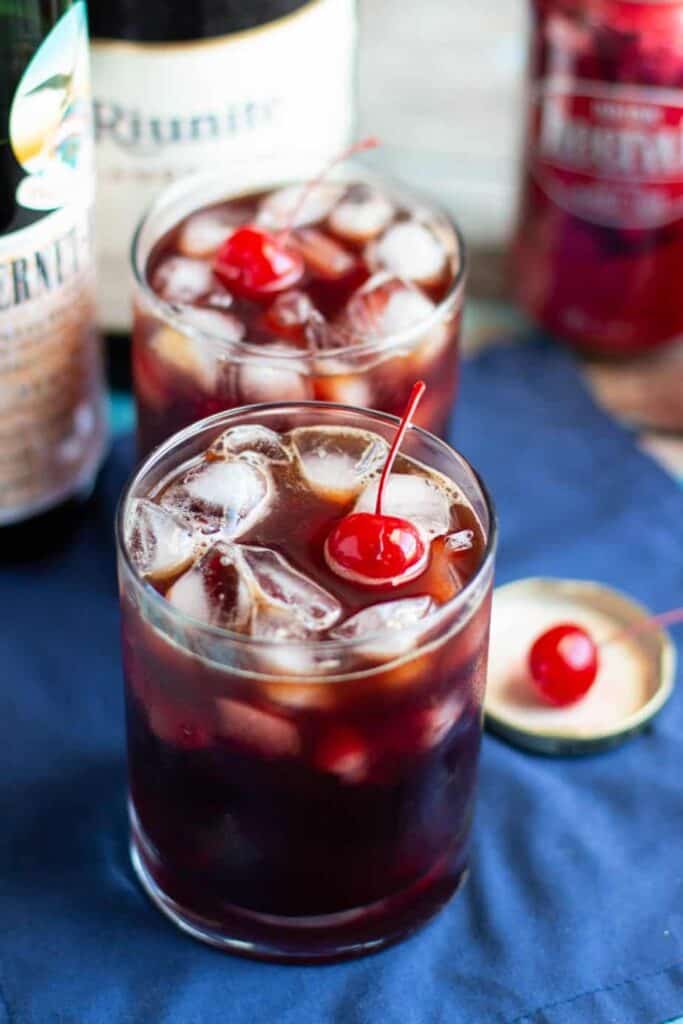 Let's break these ingredients down a bit:
Fernet Branca is a variety of amaro (means "bitter" in Italian), which are Italian herbal liqueurs. If you can't get your hands on Fernet Branca, you can substitute a variety of other amari.
Lambrusco is an Italian red wine. You may be familiar with the cheap, sweet, sorta fizzy Lambrusco. That is one option, but rest assured that there are plenty of other options, as well.
As for the cherry soda, I went with Cheerwine. We've talked about Cheerwine before (check out these ice cream floats!). It's a really sweet black cherry-flavored soda made by a company that's headquartered in North Carolina.
Now, onto the recipe: The recipe for this cocktail is modified slightly from Bon Appétit.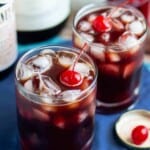 Spiced Cherry Spritz
Course:
Beverage, Cocktail
Ingredients
1.5

oz

Fernet Branca,

or other amaro

3

oz

Lambrusco

Cheerwine or other cherry soda,

for serving

1

maraschino cherry,

for garnish
Instructions
Pour Fernet Branca and Lambrusco into a rocks glass over ice.

Top with Cheerwine. Stir to combine.

Garnish with a maraschino cherry.
In case you've missed them, check out the cocktails I've shared recently:Cranberry Gin and Tonic, Cranberry Rosemary French 75, and Holiday Gin Moscow Mule.