Last Updated on July 21, 2019 by laurenpacek
Cheerwine Ice Cream Floats are cold and delicious
Drinking one of these Cheerwine Ice Cream Floats is the perfect way to beat the Southern summer heat. Plus, you only need 2 ingredients!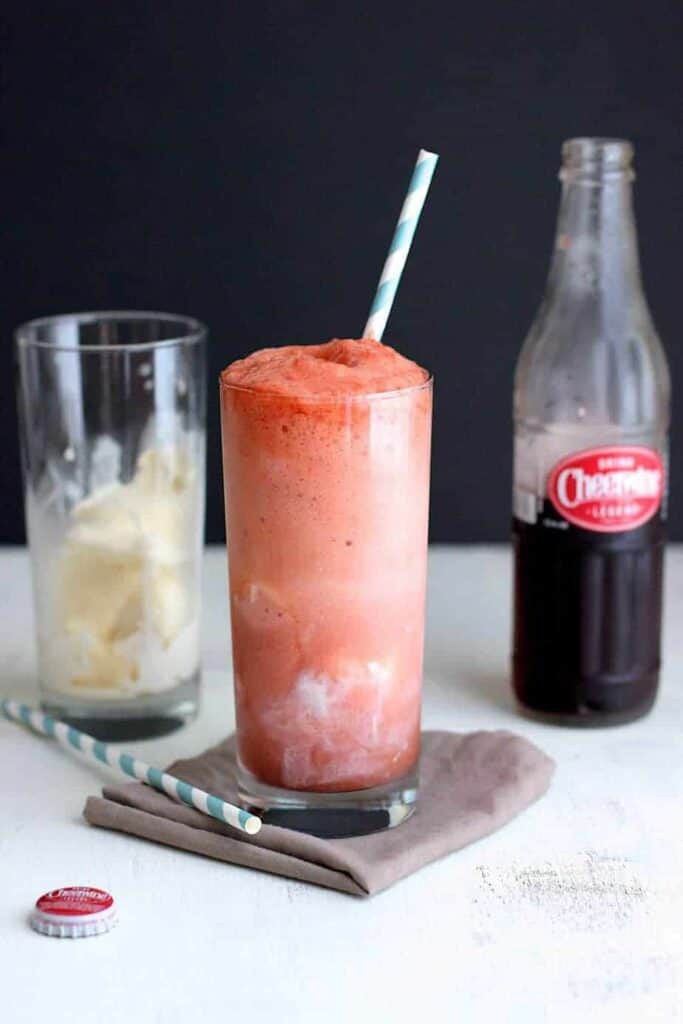 We moved to the South!
We officially moved to Durham, NC last Saturday!
I'm beyond excited to finally be down here and to start work at Duke next week. I'll be sharing more about the transition to southern life as things develop.
I've spent the past week unpacking and trying to organize the house. I am finally at a point where all of my blog props and whatnot are unpacked, and the bedroom that I'm using as a "studio" (and as a spare bedroom) is organized enough that I could take some photos.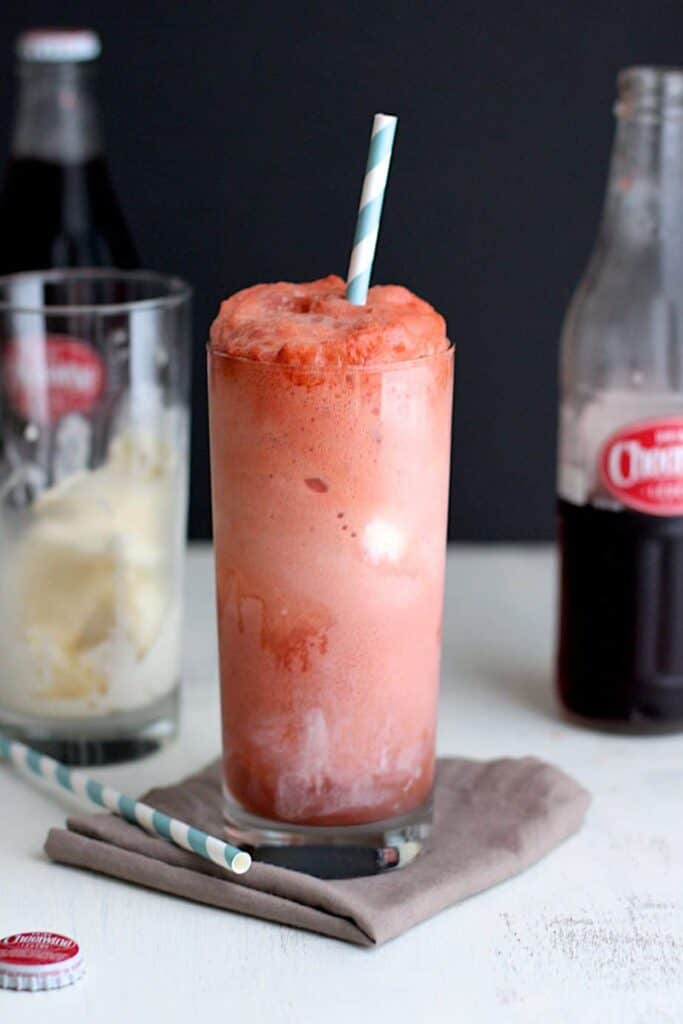 Time to start acting like I live here now, right?
In an attempt to kick things off with a proper Southern treat, I decided to go with Cheerwine Ice Cream Floats.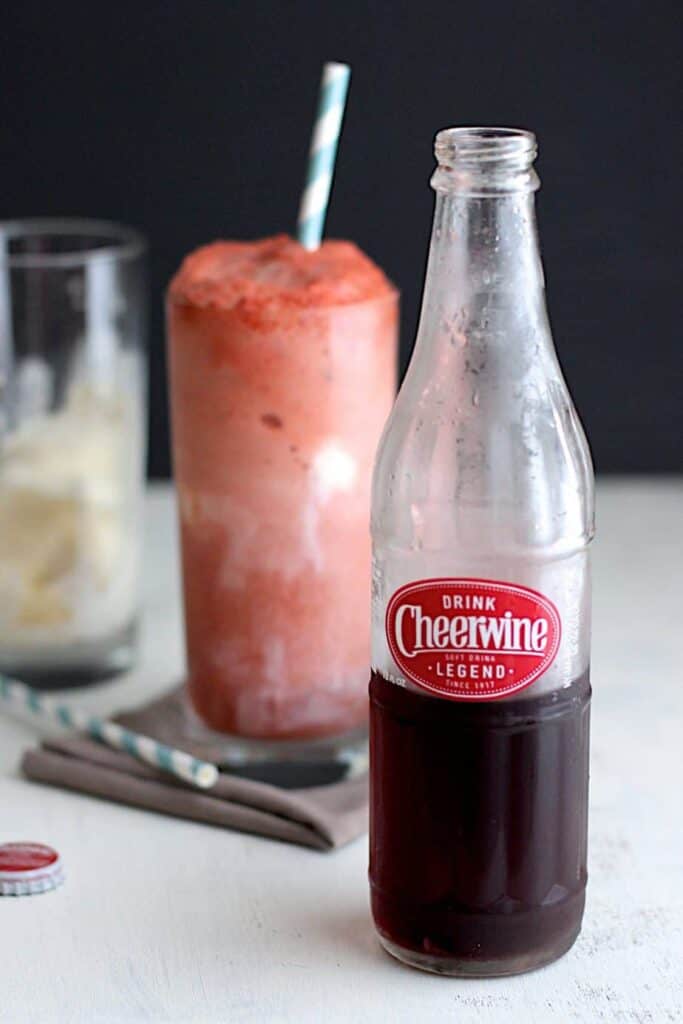 What is Cheerwine, anyway?
Haven't tried Cheerwine? Cheerwine is a cherry-flavored soda that was created right here in North Carolina. It was introduced to me by my friend, Emily, who is a South Carolina native. It's bubbly and sweet, and perfect over vanilla ice cream.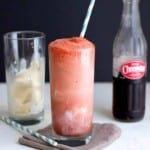 Cheerwine Ice Cream Floats
Course:
Beverage, Dessert
Ingredients
2

scoops

vanilla ice cream

Cheerwine soda
Instructions
Drop the scoops of ice cream into a tall glass.
Looking for other cold, non-alcoholic treats?
Try these out:
Pin this recipe for later!